Posted: 10/26/2006 at 6:38pm | IP Logged

---
A Review of Pieter Bos' "The Nations Called"
by Steve Eastman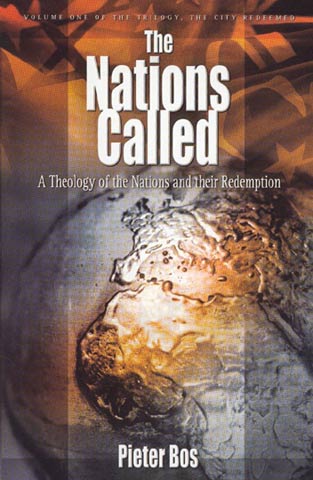 Every once in a while we hear about revival transforming a city or country. It's usually in the Third World, under the radar. On the other hand, in the U.S. and other Western countries revival most frequently affects a single congregation, but sometimes visitors carry an anointing back to their home churches.
But now we're talking about something bigger than that – something on the order of what we read in Isaiah 19:24 – 25 (NKJV), "In that day Israel will be one of three with Egypt and Assyria – a blessing in the midst of the land, whom the Lord of hosts shall bless, saying, 'Blessed is Egypt My people, and Assyria the work of My hands, and Israel my inheritance.'" The Nations Called explains the roots of this kind of revival and it's been tested by real life experience. It's the first in a trilogy by Pieter Bos, a founder of the European Prayer Link.
The Nations Called is controversial. One major reason is because it proclaims a Biblical principal overlooked by almost everyone. In Old Testament times God had a covenant with all nations, not just Israel, and He wants them to be in covenant with Him now. Although Bos mentions scriptures that gently hint at this convent with the nations, he really proves his case with Zechariah 11:10 (NKJV), "Then I took my staff called Favor and broke it, revoking the covenant I had made with all the nations." It's impossible to revoke a covenant if it never existed in the first place. God clearly had a covenant with all nations.
Bos is radical enough to believe that when Jesus said in Matthew 28:19 (NKJV), "Go therefore and make disciples of all the nations, baptizing them in the name of the Father, and of the Son and of the Holy Spirit," He was thinking about nations, not just individuals. This raises some interesting questions such as, "Can a nation be saved?" Bos would answer, "Yes." His answer automatically raises another question, "Do individuals still have an obligation to come to the Lord themselves?" Bos would reply, "Of course!" Drawing upon the imagery of the judgment of the sheep and goats (Matthew 25:46), he conjectures goat-individuals would tend to leave sheep-nations and sheep-individuals would tend to leave goat-nations.
In order to understand Bos' idea of how God relates to nations, we need to borrow a concept from College Business 101. Many businesses today are considered corporate persons or corporations. They have the same privileges as an individual. A corporation may enter into contracts, incur tax obligations and be sued. Similarly, Bos considers a nation a corporate person. God apparently does too, judging from the way He calls them by name, just like He would an individual, in numerous Old Testament writings. Bos develops the idea of a corporate identity, the unique characteristics of a nation meant to illustrate aspects of God's character. Corporate identities, though marred by Adam's Fall, are redeemable.
Bos gives four modern day examples of a nation covenanting itself to God. He includes these words from one leader's inaugural address:
"I declare today that I submit myself as president to the lordship of Jesus Christ. I likewise submit the government and the entire nation of _____ to the lordship of Jesus Christ. I further declare that _____ is a Christian nation, that will seek to be governed by the Righteous Principles of the Word of God. Righteousness and justice must prevail in all levels of authority, and then we will see the righteousness of God exalting _____." The country, whose name we have omitted but which Bos includes, is in the Third World.
Reading The Nations Called helped me consider a number of Kingdom-oriented issues I might never have otherwise encountered. The so-called "gods of the nations" from the Old Testament are still alive, just as obsessed with sexual perversion and child sacrifice now as they were in the past. But they are doomed to defeat. Covenanting nations will fulfill their calling as helpmates of God, demonstrating His glory here on earth. You may not agree with Pieter Bos down to every last detail, but if you find yourself seeking God on these matters, the author has done his job.
To visit Pieter Bos' website, click here.
The Nations Called (ISBN code 1-85240-307-1/EAN code 9781852403072) is published by Sovereign World Ltd, Tonbridge, UK.
For more information about the book, click here.
To read Steve Eastman's interview with Pieter Boss, click here.


Edited by Steve Eastman on 10/27/2006 at 4:27am