Posted: 09/13/2012 at 2:48pm | IP Logged

---
Worldwide Kingdom Awakening News and Views



Published by Ron & Barbara McGatlin - Basileia Publishing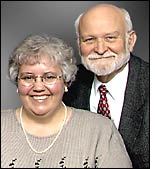 In This Issue
1. Many Operations - One God - One Goal
2. A New Breed of Leader
3. Top News Headlines


Subscribe OpenHeaven.com Digest





1. Many Operations – One God – One Goal
By Ron McGatlin
The diversity of God is endless, and His works beyond numbering.
The innumerable facets and immeasurable diversities of the works of God all come together and perfectly fit into place in the plan and purpose of God. God has a purpose for Planet Earth and has called each of His people on earth to have a part in His purpose.
Our first job or purpose on earth is to be ordered and empowered by God in Christ by the Spirit. Only as we live by the Spirit and walk in the Spirit can we know and fulfill our jobs or parts in the purpose of God.
The purpose of God on Planet Earth involves the kingdom of God on earth as it is in heaven. It involves all things coming together in the kingdom of Christ Jesus and returned to the Father. The kingdoms of this earth returned to the kingdoms of our Lord and of His Christ (Rev 11:15).
Transitioning from where we have been
In the passing religious church emphasis age, it was generally believed and taught through practical experience and actions, if not by doctrine, that the purposes of God primarily were defined in the ministerial and benevolent works of the local church.
Working at a job or profession or operating a business was outside the work of the ministry and most useful in providing for the individual families and for bringing tithes and offerings to the local church or ministry. It was actually considered as bringing gifts to GOD when giving money to the local religious church organizations.
Sadly, most of the daily lives of the people were outside and away from the local church and therefore were not really a part of the call and purpose of God. Rather they were something that was necessary and a burden that had to be done to sustain life. Most often occupations were considered by the religious community as a necessary part of life in the world but outside of the works of God.
Religious church institutions separated themselves ideologically from one another and from all of the institutions of this world. The separation of church from the governing institutions of life allowed the birth of a brand of godless secular ideology that embraced not the true God but tolerated any and all religions or gods. Secularism led to rule by the people regardless of their religion and eventually became godless governance called democracy that unwittingly elevated humanism as god.
Religious church systems and godless secular governments are inherently weak and will fall into the hands of passionate tyrannical forces of darkness.
The failing of the past is a step toward the establishment of the future.
The end of religious system and godless secular governance is at hand for the western world of today.
Transitioning to Kingdom
The kingdom of God is the government of God on earth as it is in heaven. It is the rule of Christ with His people on earth. All power, all wisdom, and the perfect love of God flowing through the Spirit of God guiding and empowering the reign of God in Christ in His people upon the earth.
There is no such thing as separation of life activities into religious or secular in the kingdom. All of life is one in fulfilling the purpose of God. There is one King and no secular democratic rule by the people. All will be willing volunteers moving in the love of God in full obedience to the desires of His heart. Christ in His people will bring forth the glory of God in all aspects of life on the planet. There will be no more religion or religious strife. Life will be ONE in GOD.
Our greatest work and warfare is now.It is finding our part in the Spirit bringing about this transition that transforms this world to the kingdom of God. Every child of God has a part in this transition that began two millennia ago in Christ Jesus and has now greatly accelerated in this current season.
Understanding that God's kingdom on earth involves all aspects of life opens the way to seeking and finding God's provision of direction and empowerment to accomplish every job, work, or occupation to provide for the needs of mankind and the world around us.
As stewards of the earth and suppliers of life needs to one another, there are multiple variances of jobs or works to be done. All of these works are divinely ordered by the Spirit of God and cannot be separated from the true kingdom of God – all are vital parts of the rule of Christ on earth.
The great overall job before us today is to be a part of moving this world from its past state of God in a box and natural man's intelligence and desires ruling everything outside the box, to the full rule of God in Christ by the Holy Spirit in His people ruling in every aspect of life on earth.
Mature kingdom sons are being formed and equipped by the Spirit to serve God in reclaiming every field of endeavor in the kingdom. The love of God releasing the power of God in every work of life will cause the people of God to be super producers and greatly effective in what they are called to do. God in His people will become the sustaining strength to do the best work and bring forth the greatest creative ideas from God to achieve the most effective works to meet the needs of mankind and the world.
Thus, through the awesome loving people of God, He will be returned to and fully involved with education, business, governments, and every aspect of life. All of these aspects will change from competitive ungodly secular or religious systems to the cooperative love based kingdom of God reality. Now in this day there must be a kingdom people prepared to serve in every area of governance in this world. To continue on today as it was yesterday is not the plan of God today and will produce only lack and disorder. It is not acceptable to remain where we are when God moves onward to a new and greater place.
The hearts and minds of the people must be renewed to the ways of God. The end of the past has come and none shall survive that will not move with the spiritual cloud and pillar of fire of God that is leading us as it led the children of Israel through and out of the wilderness.
Now is the time to move out of the wilderness and fully embrace the journey of God into the fullness of the kingdom of God.
It is fully time to step out into the calling of life God has given to each of us. Become educators of the people. Become business providers of all areas of human and world need. Become true governance of God for the people.
Carry the Spirit of Christ in you into every area of life that you touch. Step out as God leads without concern for your flesh or the concerns of those who do not understand your mission of the kingdom. Hear the Spirit of God clearly, and move with His instruction for you. True leaders are humble sons who are willing to give their bodies as a willing sacrifice for the work of bringing forth the kingdom of God in whatever sphere God opens to us.
This is the day to move out of the trenches in offensive loving life endeavors. Don't just stand up and be counted; stand up and move out to carry the kingdom of God to a perishing world. We only have this one opportunity to become the work of Christ on earth.
Christ in you the hope of glory, now!
Keep on pursuing love. It never fails
and His kingdom never ends.

Ron McGatlin

archive.openheaven.com
basileia@earthlink.net





2. A New Breed of Leader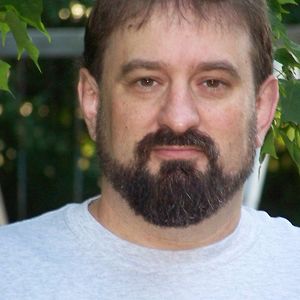 By Kriston Couchey
Father continues to speak with the witness of scripture and the Spirit concerning transition into this unfolding age. We are a people weaned from dependency upon the power of men's wisdom and works (the power of the soul), to dependency upon and intimacy with Him in the Spirit. This transition is being seen now in the breed of leader He has prepared for this hour. Like Joshua and Caleb, only a remnant of the previous generation of leader will proceed into this day, but there is a new leadership emerging from unknown and hidden places well prepared and full of faith for this day.
From Moses to Joshua
Throughout history Father has raised up as leadership to fulfill a purpose in both the spiritual and natural realm. Moses was given to Israel as a leader to bring the Israelites out of Egypt with miraculous signs and wonders. But, it was not Moses and his generation that went into the Promised Land. The generation that went in to the Promised Land was one that had a "different spirit" like Joshua and Caleb who did not have the slave mentality and unbelief of the previous generation.
There is a new breed of leader God is releasing in the earth that has come to the end of the wilderness wanderings prepared to take the land of promise and bring others in with them. These are not like the leadership of the past hierarchal structure in which people have become dependent upon man to hear God for them and direct them. The new breed of leader points people to the Throne of God and the leadership of Jesus Christ; leading them to the place of knowing, hearing, and obeying Father themselves.
Those who have come to depend upon other men's wisdom and anointing rather than Father's will not overcome the giants of this day. The Word Himself is taking us into the land of promise and our dependency is upon Him. Those who will lead in this hour will direct others to depend upon Him and refuse to allow others to perpetuate a culture of dependency upon and looking to men to meet their needs. There is only one throne in the heart of men, and it belongs to the King of Kings.
The new breed of leader will not usurp the place of His throne in the hearts of His children anymore. The leadership of Christ in His sons is seen in the communion, relationship, and nurturing found within family; not a chain of command from the past. He speaks to us through others as we come into divine family relationship with them; but it is He who speaks and leads all by means of the inward witness of Holy Spirit.
Leaving the Cave of Obscurity
Like David, we have left the isolation of our caves in the wilderness having found connection in the wilderness with others Father has hidden away for this hour. His body is emerging from the cave of death to self to partake of resurrection life and the essence of the One New Man. That One New man is Christ, and in Him we are empowered, aligned, and connected with all who are also one with Him
The Lord has rejected Saul (those leading from the power men's souls) and he has fallen on his own sword. The time of David (leadership by and in the Spirit) hiding in the cave of Adullam (meaning: sealed off place) is over. Those hidden in the cave were a threat to Saul's way of ruling, but those coming out of this wilderness cave are following the king in unity and love with their brothers. This ragtag group is being formed into a company of mighty warriors in the kingdom of the one who sits on the throne of David
David was anointed to be king, and in that anointing he received the heart and authority of God to rule the nation of Israel. His anointing to be king was a stewardship that David did not just take for himself, he grew into it in the wilderness as He learned to trust, love, and obey his God through life's trials and the cave of hiddenness and obscurity. Saul had the anointing of a prophet come upon him for a task, but he was not a willing vessel for the anointing to remain and abide. David on the other hand was a man after God's heart. He allowed the anointing to teach him to be a vessel where the anointing of God could abide. The anointing of God can come on us with authority for a task, but it must find a place IN us and teach us to find our place IN Him before we can walk fully in kingdom authority Father intends for us to walk in.
David's prolific prophetic psalms are a testimony to the heart and struggles of a man whose heart was being molded after the heart of his God. True leadership carries within it a heart like Father's heart; a heart full of self-sacrificing love. This season is a season of leaving the cave of isolation, preparation, and molding; to come together as one with those upon whom the Glory of God will rest and flow.
Crossing the Jordan for Good
We are leaving the Jordan River and moving on from the ways and structures of the past that have at one time carried the Ark of His presence. The understandings and operations of the previous age of promises are superseded by the fulfillment of the promise. They will not succeed into this new Day of the Lord. Organizations and their leaders unwilling to transition with the Presence of Father will be left behind if they will not move with the Spirit.
This transition to another age is a transition to the full establishment of His Kingdom upon the earth as it is in heaven. Jesus Christ's kingdom Glory resting in and upon many sons will change everything. Truth is not changing, but our understanding of it is changing in the light of His glory. And with that glory comes the change in the way leadership operates and relates in the Family of God.
In His Love
Kriston Couchey
archive.openheaven.com




3. Top News Headlines

US ambassador to Libya killed in Benghazi attack - 9/13/2012
"Gunmen attacked and set fire to the U.S. consulate in the eastern city of Benghazi, the cradle of last year's U.S.-backed uprising against Muammar Gaddafi's 42-year rule. In a shocking display of anti-American violence the U.S. ambassador to Libya and three embassy staff were killed in an attack on the Benghazi consulate and a safe house refuge. Read On: http://archive.openheaven.com/forums/forum_posts.asp?TID=40483&a mp;PN=1

Obama Vows Justice for 'Senseless' Ambassador Killing - 9/12/2012
President Barack Obama condemned the killing of the U.S. ambassador to Libya in "the strongest possible terms," Wednesday, and vowed to bring the perpetrators to justice. He added that no amount of religious anger justifies such a violent attack. "Since our founding, the United States has been a nation that respects all faiths," Watch the video for more detail. Read On: http://archive.openheaven.com/forums/forum_posts.asp?TID=40480&a mp;PN=1&TPN=1


Praise God! Pastor Youcef Nadarkhani Freed - 9/8/2012
Today marks a day of celebration. After languishing in prison for almost three years, under the threat of execution for his faith, Pastor Youcef Nadarkhani has been released from prison and acquitted of his apostasy charge. The court this morning for the charges brought against him lasted almost six hours. He was released and able to return home to his family. Read On: http://archive.openheaven.com/forums/forum_posts.asp?TID=40451&a mp;PN=1&TPN=1


Youcef Nadarkhani and Rimsha Masih - Two Christian prisoners walk 'free' - 9/13/2012
Over the weekend of 8-9 September two persecuted, imprisoned and much-prayed-for Christians walked free from their cells into the warm embrace of family. While we praise and thank the LORD for granting these blessings, we must recognise that these battles are not over. Their lives might be more at risk now than ever. Rimsha is not safe anywhere in Pakistan. Read On: http://archive.openheaven.com/forums/forum_posts.asp?TID=40485&a mp;a mp;PN=1&TPN=1


Church Demolished by Russian Gov't Gathers Among Ruins - 9/9/2012
Church members of a Russian church in Moscow that the government demolished this week gathered to pray among the ruins of their church. Earlier this week, a demolition crew accompanied by police tore down the Holy Trinity Pentecostal Church. Several banners were hung on the remains of the structure, one that said, "The Building demolished – Church is ALIVE" Read On: http://archive.openheaven.com/forums/forum_posts.asp?TID=40460&a mp;PN=1&TPN=1


Program Offers Prostitutes Jail or New Life - 9/11/2012
The Dallas Police Department took a unique approach to the world's oldest profession by offering prostitutes an opportunity to clean up and get off the streets, in lieu of going to jail. A key part of the program is that police treat the women they arrest as victims, not criminals. "We realized we were not going to arrest our way out of this." Read On: http://archive.openheaven.com/forums/forum_posts.asp?TID=40470&a mp;PN=1&TPN=1


Spain's Mortgage Fiasco Leaves Middle Class Homeless - 9/11/2012
Squatters are occupying an empty, new apartment building. They have nowhere else to live, so they live there, illegally. "There are lots of people that are occupying, who are kicking the doors of the buildings down because they don't have another option." "You can't just live on the street," "There are so many empty buildings that will never have occupants." Read On: http://archive.openheaven.com/forums/forum_posts.asp?TID=40471&a mp;PN=1&TPN=1


Doomsday Ready? More Americans Becoming 'Preppers' - 9/12/2012
Now, a small but growing segment of society is asking the question, "What happens when the lights go out for more than just a few days?" Preparation or over reaction? CBN News Reporter Chuck Holton talked more about the "prepper" movement as well as how and why many Americans are readying for the worst, on "The 700 Club," Sept. 12. Watch this video for more. Read On: http://archive.openheaven.com/forums/forum_posts.asp?TID=40481&a mp;PN=1&TPN=1


Christians face systemic persecution in Burma - 9/13/2012
Burma doesn't seem to have made as many advances as it first appeared in a year of change. Christian Chin from western Burma are denied religious freedom and face coercion to convert to Buddhism. A decades-long pattern of religious freedom violations and human rights abuses including forced labor and torture which has led thousands to flee their homeland. Read On: http://archive.openheaven.com/forums/forum_posts.asp?TID=40484&a mp;PN=1&TPN=1


News From British Isles, Ireland, Europe and Worldwide - 9/13/2012
Teachers 'face sack' for refusing to endorse gay marriage - Plans for mega-mosque re-launched - Christians pray for 'seismic shift' in Britain - EU faces 'lost generation' of almost 8 million young people - Yemen: US embassy stormed in capital Sanaa - Jordan: Missionary stabbed to death - Hawaii: Federal court rules on traditional marriage - More. Read On: http://archive.openheaven.com/forums/forum_posts.asp?TID=40486&a mp;PN=1&TPN=1


Chaotic Vote: Platform Change Sparks Rancor at DNC - 9/6/2012
Democrats pulled a surprising about-face Wednesday, amending their party platform to reinstate language acknowledging God and declaring Jerusalem the capital of Israel. It reportedly took a personal request from President Obama to make it happen. After the vote to add God back, more chaos erupted, with booing being heard throughout the convention hall. Read On: http://archive.openheaven.com/forums/forum_posts.asp?TID=40434&a mp;PN=1&TPN=1


For More Top News, GO HERE: http://archive.openheaven.com/forums/forum_topics.asp?FID=3
---
Unlimited permission to copy and post or reprint without altering text or profiteering is hereby granted subject to proper credits and inclusion of this web address:
http://
archive.openheaven.com
. However, if an item not written by Ron McGatlin is marked Copyright, you should contact the original publisher for permission to reproduce.
Thank you for forwarding the OpenHeaven.com Digest to your mail list.


Edited by Ron McGatlin on 09/17/2012 at 9:44am