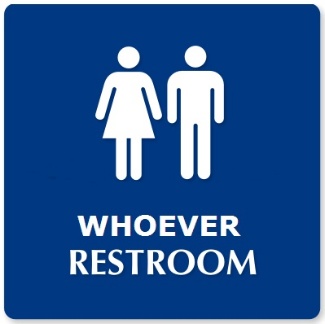 Move by Mayor that Osteen Helped Inaugurate May Allow Men in Women's Restrooms
by Lawrence Jones, The Christian Post
HOUSTON, TX - Nearly two weeks ago, openly gay mayor Annise Parker signed an order "[t]o provide a fair and equitable work environment for all employees" and another to prohibit discrimination and/or retaliation on the basis of sexual orientation and/or gender identity "at every level of the municipal government."
The latter order, as it specifically states, covers hiring, contracting and/or access to City facilities and programs/activities. And this, Houston clergymen say, will open women's restrooms to men, among other results.
Notably, however, supporters of the executive order are insisting that it remains unlawful for men to go into the women's restroom.
In 1995, Houston voters had passed ballot measures prohibiting the extension of special rights based on sexual behavior. They did the same in 2001.
To view this article, http://www.christianpost.com/article/20100406/houston-c lergy-at-arms-over-lesbian-mayor-s-orders/index.html - click here .
http://archive.openheaven.com/forums/forum_posts.asp?TID=30553&a mp;PN=1&TPN=1 - Previous story: Joel Osteen Helps Inaugurate Houston's First Official Gay Mayor