Worldwide Kingdom Awakening News and Views




Published by Ron & Barbara McGatlin - Basileia Publishing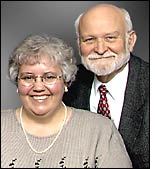 In This Edition
1. Moving From or Toward Spiritual Reality?
2. The Peace of His Presence
3. Rekindle the Fire
4. Top News Headlines


http://go.netatlantic.com/t/25891505/72684589/153261/0/ - Subscribe To OpenHeaven.com Digest




1. Moving From or Toward Spiritual Reality?
By Ron McGaltin
One of the most painful things I have ever had to do is to leave from walking in natural life mentality. To live apart from a lifestyle of human reasoning and understanding added into the Holy Spirit guidance in my life, simply mortifies my human value system. This is made even more difficult by increased depths of revelation of God and His kingdom. I yet deal with the tendency to yield subconsciously to natural reasoning and understanding. Let me try to explain what I mean.
Someone has said, "Ignorance is bliss." Ignorance is a form of the word ignore. Ignore means to refrain from noticing or recognizing. To be ignorant is to be uninformed or unaware of something.
Jesus said, "To whom much is given, from him much is required." In another place He said, "If I had not come and spoken to them, they would have no sin, but now they have no excuse for their sin." To know the will of God and ignore it is sin. Sin always leads toward death or lack of life.
To be informed and aware of revealed kingdom truth can be a heavy burden of responsibility (requirement). Our human reasoning and understanding can drive us to strive to invade the unawareness of people who are uninformed and unaware of the spiritual reality of the potential of the kingdom of God now on earth as it is in heaven.
The situation is further intensified by the necessity of the fullness of the Holy Spirit in order to experience the kingdom lifestyle. The enlightenment of the kingdom revelation comes by the Holy Spirit. Therefore, the first invasion against the ignorance (unawareness) in people of the revealed kingdom is the baptism of the Holy Spirit. Revelation of the kingdom is impossible without the greater work of the Holy Spirit revealing the word of God. The kingdom of God is righteousness, peace, and joy in the Holy Spirit. The kingdom is effectively presented in power in an atmosphere of love more than in word.
My natural human reasoning again and again has caused me to try to impart the word of the kingdom in an attempt to bring the kingdom of God lifestyle into the people of God. This is primarily true in the local area with face to face contact. The combination of having the discernment to see the great lack and need in people and the understanding of the kingdom solution creates a strong human desire to speak kingdom truth into the people. There is a drive from the natural soul to assist the people into greater life. This often leads to the pain of personal rejection through resistance and misunderstandings. Only the Holy Spirit can reveal the reality of the kingdom. Also, only the Spirit of God knows when and how to speak.
To anyone with whom I have failed to defeat my natural human reasoning and have offended with a word out of season, I sincerely apologize and ask your forgiveness. I cannot and will not apologize for speaking the truth of the word of the kingdom boldly. However, there must be a word spoken in season of a love relationship along with a demonstration of the power of the kingdom. We all need a fresh work of God's love and supernatural power.
The revival of life among the people of God is the work of the Holy Spirit invading their lives with His supernatural love and power. Some of us were blessed to have been a part of the turn of the century Holy Spirit outpourings of revival and renewal in the 1990s and the early years of 2000s. Another fresh wave of spiritual outpourings of a deeper level of revival leading to kingdom is poised to sweep the world.
Powerful demonstrations of spiritual manifestations of supernatural works of Christ Jesus in the Holy Spirit are again occurring quietly among sincere servants of God. Changed lives with freedom to move with joy in Holy Spirit-led and Holy Spirit-empowered lifestyles are happening, especially among young people who are encountering the Spirit of God.
God is preparing a Spirit-led Spirit-empowered people to go through the great crash of life as we have known it. The fruit of two millennia of Christ in the Holy Spirit restoring and reforming a people unto God – a people worthy to carry the life of Christ Jesus into the world restoring the kingdom of God is coming forth in this season.
The Christian religion is being bashed by a strong and wild people who are arising in multitudes to invade and destroy the false and empty structures of false Babylonian wealth that was built with the approval of carnal Christian religion. The FIRE of God has come near and is coming upon the earth bringing mass destruction of all that the enemy and prideful men have built. False teachers of false religions with all their false psychological babble and prideful greed have misled the foolish secularist children and created a massive following of Satan upon the hallowed land that belongs to God. The time of harvest of the evil fruit is maturing on earth.
At the same time the harvest of the fruit of the glory of God in a large remnant of godly people with pure hearts filled with the Holy Spirit life of Christ will survive the cataclysmic events that shake the entire world. The remnant of godly people will survive to bring forth the pure and holy glorious kingdom of God's love, the kingdom of God on earth as it is in heaven during and beyond the cleansing judgments.
Let the weak say I am strong.
Let the people of God arise with glory on their heads and love in their hearts to execute the cleansing of God upon all the earth and replenish the fresh life of the last Adam (Christ Jesus) upon the earth. The glory of the Lord shall fill the earth.
God will not spare the man who seeks to stand in the way of the roaring crashing fire that cleanses the earth. Nor will he spare those who come against the glorious spiritual reality that is forming in the supernatural spiritual purified people of love, wisdom, and power. They are coming forth from the darkness into the glorious light of the functional reality of the life of Christ on the earth to rule and reign in and through them.
All things are possible to those who believe. Greater works than Jesus did in His natural body will they do by the life of Christ abiding in them.
The evening and the morning were the first day.
The new day is beginning in the darkness of night and will dawn with the rising of the day of the fullness of the kingdom of God on earth as it is in heaven in a people who are being prepared by the Holy Spirit NOW.
Someone has said, "Religion is what you have left when the Holy Spirit leaves the room."
Keep on pursuing Love. Love never fails
and His kingdom never ends.

Ron McGatlin

http://go.netatlantic.com/t/25891505/72684589/146995/0/ - archive.openheaven.com
mailto:basileia@earthlink.net - basileia@earthlink.net




2. The Peace of His Presence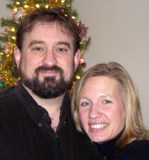 By Kriston Couchey
HIS PRESENCE, THE DEFINING MARK OF HIS PEOPLE
The defining mark of those who have come to know God as Father is as simple as being filled with, walking in, and releasing to others the peace of God's presence. His abiding presence and life laid down in love for others is a sign that these are possessed by Him. As the days of glory that are unfolding continue, the peace of His presence is growing and deepening among those who have become living sacrifices in which He can fully express His love. As we gather in unity, His peace is removing fear, anger, offense, and the turmoil of an unjust world from our hearts as we have made His presence our home, and He has made His home in us. We in Him and He in us; the unified oneness of love that a bride and groom long for. This is the day of love's consummation.
HIS PRESENCE, THE DIVIDING LINE AMONG MANKIND

The peace that signifies His presence abides in and among us as a gentle breeze, and rises to a burning fire of passion like a mighty rushing wind. In all of the ways He expresses Himself among us, the hearts of men are laid bare and men must choose to either embrace reality of His presence, or run to their sin and cry for the mountains to fall on them and hide them from the presence of the king.
And into whatever house you enter, first say, Peace be to this house. And if the son of peace be there, your peace shall rest on it: if not, it shall turn to you again .~Jesus~
There is now great division come even among those who claim the name of Jesus. We are either sons of peace, or we are sons of strife; rooted in works and wisdom of the flesh that seeks to please and serve self. Fear is gripping the hearts of men as trouble overtakes the nations of the earth. The many systems of men are crumbling and weakening as the king Himself is stepping into history to show Himself strong on behalf of His beloved sons.
What was once hidden in a world of men satisfied with success and dependency upon the world's systems is coming to light. The only place of refuge is found in the Secret Place of His rest; The peace of His presence. It is here we find healing, comfort, strength, and wisdom from above to walk as sons of light in a world of darkness and confusion. We cannot overcome the offense, strife, and injustice of a world gone mad without the indwelling and abiding peace that passes understanding. Only the peace of His presence can guard our hearts and minds in Christ Jesus as we abide in Him and His ability to love the loveless and face opposition and suffering that MUST come to those who walk in His presence (Acts 9:16). His Spirit's presence is a dividing line showing forth what is born of Him, and is of earthly origin.
REGIONS OF THE PEACE OF HIS PRESENCE
The Spirit of God has shown me that there will be entire regions that will embrace and give way to the peace of God's presence. As the kingdom emerges in expression, some regions of the earth will experience the peace and blessing that result from the abiding presence and glory of God. People from other regions will be drawn to the presence of God and even the weather patterns in these places will be blessed by God to prosper His people. Those whose hearts are not willing to walk with Him as king will drift to regions where the lawlessness of men rules. A clear distinction of those blessed by God and those who refuse Him will be seen as there will be regions of unchecked evil and lawlessness, and regions in which the greatest miracles ever will be experienced among those who abide in His presence.
HIS PRESENCE THE UNIFYING FORCE
"...being diligent to guard the unity of the Spirit in the bond of peace."~Paul~
Father is today bringing about a unifying in His body of those pursuing His abiding presence. This unity is not around a doctrine, a man, a single church movement, but is among those who know Him and love His presence. These are drawn together in the unity of the Spirit in the bond of peace. The Spirit of God is even now calling and drawing His beloved from across the earth in regions and cities to enter into relationships with brothers and sisters that ignore past boundaries, denominations, titles, authority structures, and systems that man has made. This unity is among those whose hearts are His, and this unity cuts across all barriers of division placed upon His church. Those who are seeking what gratifies themselves will continue to cling to the dead works and wisdom of men and miss God's unifying work. Yet, those hungering for Him and His will find a peace and presence of the King that is beyond understanding in a precious unity with others of like spirit.

In the places where we the children of God will come together and forget the past, Father will manifest His kingdom to us, in us ,and through us. He will establish His peace in our midst that will envelope those who are His, and expose all that is born of men's wisdom and works. He presence will be the dividing line that confronts men with the choice to serve self, or embrace the goodness of God and lay down their lives to come alive in His presence. His overcoming peace will be established in the midst of those who will gather in unity filled with, walking in, and releasing the peace of His Holy presence to others.
In His Peace,


Kriston Couchey
mailto:kcouchey@gmail.com - kcouchey@gmail.com



3. Rekindle the Fire
The Lord showed me a camp fire that has died out but underneath the embers were still red hot. The embers radiated heat long after the fire was put out and could easily ignite again if they were stoked, poked or if wind blew upon them. The embers were smoldering which are still burning, yet without a flame. Some of you have lost your zeal for the things of God and you need your fire to be rekindled.
The Lord says; I am calling My bride to rekindle the flame that seems to have diminished. I am calling you to revive the fire once again that the enemy has tried to extinguish. Don't allow the cares of the world to weigh you down and bring you into a place of complacency. It is time to refocus and renew the passion that you've once had. Don't allow anything to neutralize you or annihilate your zeal but stir yourself up. Allow Me to breathe upon the embers to rekindle that fire that has died out. Throw off the weights of oppression that is causing you to be spiritually drained. Stir yourself up and renew the passion that once burned in your heart because I am about to release My glory in your lives in an unprecedented way. Take your eyes off what you see in the natural and look to Me. I am your provider, I am your source. As I said in My Word, I will pour out My Spirit on all flesh, your sons and daughters will prophesy, your old men will dream dreams and your young men will see visions. Expect to receive new encounters that you have not yet known.
Take the limits off Me and allow Me to ignite a passion to do all that was in your heart to do. Allow Me to remove discouragement and set you ablaze with My glory and zeal to go forward. Don't resist change that is needed in areas to bring you into the fullness of what I have for you. Allow My Word to penetrate your heart as a fire shut up in your bones. Do not allow weariness and defeat to overtake you but resist any spiritual fatigue that tries to attach itself to you. Don't be distracted with adverse situations but fan the flames and stoke the fire once again. Do not fear the unknown but walk in faith knowing that I will complete all that I have began in your life says the Lord.
Galatians 6: 9

And let us not grow weary while doing good, for in due season we shall reap if we do not lose heart.
2 Timothy 1:6 (Amplified)
That is why I would remind you to stir up (rekindle the embers of, fan the flame of, and keep burning) the [gracious] gift of God, [the inner fire] that is in you by means of the laying on of my hands with those of the elders at your ordination].
But you. Beloved, building yourselves up on your most holy faith, praying in the Holy Spirit, keep yourselves in the love of God, looking for the mercy of our Lord Jesus Christ unto eternal life.
www.awordinseason.info
www.TheVoiceOfBreakthrough.com




3. Top News Headlines

http://go.netatlantic.com/t/25891505/72684589/253770/0/ -


Report: Public School Textbooks Whitewashing Islam - 5/2/2012
One textbook calls Jihad "an Islamic term that is often misunderstood," explaining that it means "to struggle" and "to do one's best to resist temptation and overcome evil" --acting only in self-defense. One frequently used book stated that the Koran "granted women spiritual and social equality with men." Such teachings are factually and historically incorrect. Read On: http://go.netatlantic.com/t/25891505/72684589/253759/0/ - http://archive.openheaven.com/forums/forum_posts.asp?TID=39586&a mp;PN=1&TPN=1


Sharia law concerns ministry in Chechnya - 5/3/2012
The government in the region of Chechnya is openly approving Muslim honor killings. Over the last few years, dozens of bodies of young woman have been found. Chechnya's president "approved publicly, saying the killings were okay because the lady that got shot by relatives publicly had loose morals. He went on to describe women as the property of their husbands. Read On: http://go.netatlantic.com/t/25891505/72684589/253760/0/ - http://archive.openheaven.com/forums/forum_posts.asp?TID=39593&a mp;PN=1&TPN=1


http://go.netatlantic.com/t/25891505/72684589/253761/0/ - Islam at war with Christians? - 4/27/2012
There's a war raging on Christianity, but hardly anyone knows about it. While those in Christian circles are aware of the issues, the secular press has largely ignored the problem. Some believe it's malicious. Others says it's been done out of pure ignorance. Whatever the situation, the war rages on. This attack by Muslims on Christians is profound, yet unreported. Read On: http://go.netatlantic.com/t/25891505/72684589/253761/0/ - http://archive.openheaven.com/forums/forum_posts.asp?TID=39562&a mp;PN=1&TPN=1


Escaped Chinese Activist Pleads to Leave China - 5/3/2012
A blind Chinese activist at the center of a diplomatic conflict with China is pleading for more help from the U.S. after being held captive by Chinese authorities. The ongoing crisis threatens to overtake a two-day conference scheduled long before activist Chen Guangcheng made his escape this week. Government officials from the U.S. and China are trying to find a solution. Read On: http://go.netatlantic.com/t/25891505/72684589/253762/0/ - http://archive.openheaven.com/forums/forum_posts.asp?TID=39591&a mp;PN=1&TPN=1


Luis Palau Paraguay Festival makes history with visit to Congress and events to inspire the country's next generations - 5/1/2012
Joining with hundreds of local churches and thousands of followers of Jesus, world evangelists Luis and Andrew Palau hosted an evangelistic campaign in two Paraguayan cities on April 23-28, 2012. Their efforts reached every sector of society from young people to the National Congress. In a music festival in the capital city over 12,000 people made decisions for Christ. Read On: http://go.netatlantic.com/t/25891505/72684589/253763/0/ - http://archive.openheaven.com/forums/forum_posts.asp?TID=39574&a mp;PN=1&TPN=1


News From British Isles, Ireland. Europe and Worldwide - 5/3/2012
Churches get behind Wembley 2012 - Scotland for Marriage - Bibles are 'homophobic', Scots police told - Nigeria: Help needed to fight militants - Iran: IMF Pressured to Suspend Accounts - China: Support for Chen Guangcheng - Kenya: Grenade Attack on Church - Egypt: Call for prayer as elections loom - Syria : Protecting and listening to Christians - Much More> Read On: http://go.netatlantic.com/t/25891505/72684589/253764/0/ - http://archive.openheaven.com/forums/forum_posts.asp?TID=39594&a mp;PN=1&TPN=1


Family Restores Christian School in Liberal 'Education Valley' - 5/3/2012
The small town Northfield, Mass., is in an area often called "education valley." While the region is now known for academia and secular liberalism, it also has deep Christian roots. Legendary evangelist D.L. Moody founded a school there that over time, grew cold to the Gospel. The family behind Hobby Lobby wanted to see that now empty campus return to its original purpose. Read On: http://go.netatlantic.com/t/25891505/72684589/253765/0/ - http://archive.openheaven.com/forums/forum_posts.asp?TID=39592&a mp;PN=1&TPN=1


Suicidal Iranian woman found joy in Christ - 5/2/2012
Caught in a downward spiral emotionally, Padina decided she would use pills to take her life. A bottle of sleeping pills she thought would end her torment. -- By the end of the prayer, Padina was sobbing. "I cried and prayed and repented of my sins," she says. She surrendered her heart to Jesus as her Lord and Savior. "Islam is a religion of depression and pills." Read On: http://go.netatlantic.com/t/25891505/72684589/253766/0/ - http://archive.openheaven.com/forums/forum_posts.asp?TID=39587&a mp;PN=1&TPN=1


Men Experience God's Presence at Promise Keepers 'Called Out' Conference - 5/1/2012
By God's grace, more than 1,000 men experienced the presence of God's Spirit in a very masculine way. Quietly called to come forward for prayer regarding sexual purity, men stormed the stage and filled the aisles. The mission of PK is the call to hear and obey the Word of God in the power of the Holy Spirit. Men were gripped by the spiritual intensity. Read On: http://go.netatlantic.com/t/25891505/72684589/253767/0/ - http://archive.openheaven.com/forums/forum_posts.asp?TID=39579&a mp;PN=1&TPN=1


Body Bombs a New Concern on Bin Laden Anniversary - 5/1/2012
Authorities are studying the possibility of terrorists using body bombs. The plot is not so far-fetched. Medical experts say that a terrorist could have explosives surgically implanted into his or her body, perhaps in the stomach. "The surgeon would open the abdominal cavity and literally implant the explosive device in and amongst the internal organs," Read On: http://go.netatlantic.com/t/25891505/72684589/253768/0/ - http://archive.openheaven.com/forums/forum_posts.asp?TID=39578&a mp;PN=1&TPN=1


http://go.netatlantic.com/t/25891505/72684589/253769/0/ - GRAND MUFTI DECLARATION AND REACTION - 4/26/2012
On March 12, 2012, the Grand Mufti of the Saudi Arabia declared it is "necessary to destroy all the churches of the Arabian [Peninsula] region." This shocked many Christians and angered others, but was not widely reported in the Western press. The Grand Mufti based his decree on Muhammad's deathbed statement: "There are not to be two religions in the [Arabian] Peninsula." Read On: http://go.netatlantic.com/t/25891505/72684589/253769/0/ - http://archive.openheaven.com/forums/forum_posts.asp?TID=39554&a mp;PN=1

For More Top News Headlines, http://go.netatlantic.com/t/25891505/72684589/253771/0/ - Go Here: http://go.netatlantic.com/t/25891505/72684589/253772/0/ - http://archive.openheaven.com/news/headlines/
---
Unlimited permission to copy and post or reprint without altering text or profiteering is hereby granted subject to proper credits and inclusion of this web address:
http:/// -

. However, if an item not written by Ron McGatlin is marked Copyright, you should contact the original publisher for permission to reproduce.
Thank you for forwarding the OpenHeaven.com Digest to your mail list.
http://archive.openheaven.com/ - http://archive.openheaven.com
mailto:basileia@earthlink.net -