Worldwide Kingdom Awakening News and Views



Published by Ron & Barbara McGatlin - Basileia Publishing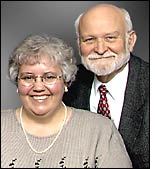 In This Edition
1. Partaking of the Divine Nature
2. The Trumpet Blast
3. Top News Headlines


http://go.netatlantic.com/read/all_forums/subscribe?name=ope nheaven - - Subscribe To OpenHeaven.com Digest
1. Partaking of the Divine Nature
By Ron McGatlin
Beyond anything we could have ever thought or asked is being provided to the maturing sons of God in our day. Who could have even imagined that the painful failures of our natural lives could have made room for us to become partakers of the divine nature of God?
Now, in this age, there are people being transformed from natural earthly spirit beings into supernatural spiritual sons of God – literally becoming as Christ is in this world today. In fact it is God's desire for all of His children to fully partake of His divine nature.
The process of becoming one with the divine life of God is implied in these verses.
2 Peter 1:2-4: http://bible.cc/2_peter/1-2.htm - - 2 Grace and peace be multiplied unto you through the knowing of God, and of Jesus our Lord, http://bible.cc/2_peter/1-3.htm - - According as his divine power has given unto us all things that pertain unto life and godliness, through the knowledge of him who has called us to glory and virtue: http://bible.cc/2_peter/1-4.htm - - By which are given unto us exceedingly great and precious promises: that by these you might be partakers of the divine nature, having escaped the corruption that is in the world through lust.

The word "partakers" in the above verse comes from a Greek word meaning "sharer or associate." It is also translated fellowship, companion, and partner.
The word translated "nature" comes from a Greek word meaning growth by germination or expansion like the swelling of a seed, (by implication) natural production – lineal descent, a genus of sort.
It is the spiritual seed of Father God in Christ Jesus implanted in us by the Holy Spirit that plants the God life, His nature, His DNA in us to grow into mature sons of God with our Lord Christ Jesus, the first born of many sons of God coming to glory on earth. It is the reality of Christ in us, the hope of glory – the manifestation of the kingdom of God come and the will of God being done on earth as it is in heaven.
Our (mankind's) failed attempt to make ourselves as gods on earth ruling by our own knowledge and human earthly wisdom is rapidly failing and becoming as ashes. Our earthly understanding that has built the nations, cultures, and societies of this world are crumbling before our eyes. Beyond the ashes of the failing world systems is the beauty of the kingdom of heaven on earth that is now being planted in the maturing sons of God.
The glorious HOPE (confident expectation) is now bolting like lightning from heaven into the humble love-filled, Spirit-formed, and Spirit-led holy people of God. Seemingly kingdom expectation is suddenly exploding within the hearts of His people that are emptied of self and broken of earthly strength and understanding – those among us who weep with tears of humble joy at the realization of the pure unadulterated love of God filling us beyond our capacity to contain.
God's love is the power to overcome the world, flowing from the heart of Spirit God into and through the pure vessels that are offered to Him without reservation. Thus we become living sacrifices of complete obedience to God – the obedience that is beyond sacrifice.
We must through much tribulation enter the kingdom(Acts 14:22).
John 18:36: Jesus answered, My kingdom is not from this world: if my kingdom were of this world, then would my servants fight, that I should not be delivered to the Jews: but now is my kingdom not from here.
Jesus never said that His kingdom was not in this world. He also never said that His kingdom is not for this world. He said clearly that it does not originate from this world. Jesus' kingdom is the kingdom of heaven come to earth to rule and reign in this world.
The kingdom is in Christ Jesus the King. As we abide in Christ and He abides in us, we become one with God and partake of His divine nature and thus the kingdom of God is within us. The hope for this world is in Christ within us by the Holy Spirit. Christ in us is the hope of the world, the hope of glory.
The world groans in waiting for the sons of God.
How sad it is that this world has been for six millennia struggling under the rule of satanic forces working through fallen mankind. Even sadder is the fact that for the past two millennia, full redemption of the world through Christ Jesus has been at hand and potentially available to mankind and subsequently to this world.
The massive Babylonian style world established over the past six millennia in and through mankind must come down as the kingdom of God is fully reestablished in all the earth. This is the much tribulation that the world is beginning to experience as the sons of the kingdom are made ready, and the utter dissolution of Babylonian style life and rule is beginning to take place.
The fulfillment of the preparation season is near and is currently in a highly accelerated pace. In a very small amount of time, God's people can be supernaturally cleansed and transformed into mature sons of God. The old Babylonian style life can be burned out seemingly overnight so that a humble, bold, sold-out, laid-down lover of God can be formed and arise in the morning.
The apocalyptic and cataclysmic events of Babylonian dissolution will bring seemingly overnight change to the mindsets of the people of God. Suddenly the things that were of value in the past are worthless, and things that were despised are of great value. Only in Christ by the Holy Spirit will survival and sanity be had.
Those who are prepared will arise in the midst of crisis in supernatural strength and wisdom to lead the faithful through to the end and the beginning - the end of a world ruled by darkness and the beginning of a world ruled by the light of God and filled with His glory.
Some of you reading this may survive to see this through to its fullness in the natural world. Many of us are here for this time to be a part of planting and preparation. Though we may not remain alive in these natural bodies, we all have a part in the final redemption of the planet and the fullness of the glory of God filling His earth.
The kingdoms of this world shall become the kingdoms of our God, and of His kingdom there shall be no end.
Keep on pursuing love. It never fails
and His kingdom never ends.

Ron McGatlin http://archive.openheaven.com/ -

- archive.openheaven.com mailto:basileia@earthlink.net -
- basileia@earthlink.net
2. The Trumpet Blast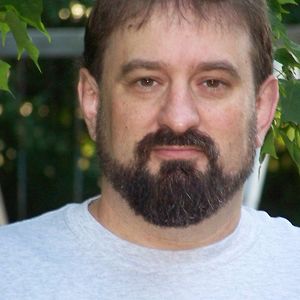 By Kriston Couchey
While contemplating the revelation of oneness I had been receiving the last few weeks, I found myself back on top of the mountain I had been on in the vision I had published called http://archive.openheaven.com/forums/forum_posts.asp?TID=37848&a mp;PN=1 - - THE MOUNTAIN AND THE CITY . I returned to a host of angels and worshippers standing in perfect alignment waiting to move out at the blast of the trumpet.
THE WINGS OF AN EAGLE
Father spoke to me, "Son, you received the revelation oneness with Me to prepare you to do My will when the trumpet sounds. You have begun to embrace oneness with Me as Christ IN you. But, Christ in you also teaches you to abide IN Me. My abiding in you changes your nature into Mine. But, your abiding in Me exchanges your authority for Mine. To truly be one begins first by a change of nature which enables a change of authority. Those who are One with Me rule and reign with Me."
"Oneness with Me is like the wings of an eagle. One wing is My Abiding presence in you, and the other is your abiding in Me in the place I have prepared for you from the foundation of the world. As I am in you and you are in Me you soar like an eagle caught up in the wind of My Spirit. This oneness causes you to soar above the limitations, impossibilities, and circumstances of life. Everything changes as you are caught up in a place of vision far above all principalities and powers that blind and bind mankind. It is time for My eagles to take their places in Me and fly higher and see more clearly than they have ever seen before".
SEEING WITH HIS EYES

Father continued, "You have already seen the plain of humanity and its confusion from your own perspective. But now, as one with Me I want you to see it with My eyes." As I turned my gaze to the plain of humanity I could see one thing on the chaotic plain below: DESPERATE NEED! People were busying themselves with activities in an attempt to fill their inner need; the need for love, security, acceptance, belonging, approval, etc. But the most glaring need driving people was the need for identity; knowing who they were. Men and women were drawn by their unmet needs into perversion, reckless lifestyles, and the pursuit of fame, wealth, power, influence, etc.

The great need of mankind crashed upon me like a wave that took my breath away. Through tears of grief I observed how men continued to build Babylon and trade with its goods and treasures in an attempt to fill their need. Father then said, "Babylon is built upon the unmet needs of men. Needs that can only be met in ME." As I contemplated the desperate plight of mankind, I shut my eyes and turned aside. The scene below me had completely changed from when I first stepped on the top of the mountain.

Father spoke in great tenderness, "The condition on the plain has not changed, you have changed. When you first observed the chaos of the plain and the side of My mountain you held within your heart judgment, offense, and anger toward these. In your pride you harbored offense towards the world and those who claimed to know me who wounded and opposed you out of their own unmet needs. This pride, judgment, and offense were the very things that kept you from oneness with Me. These also kept you from seeing people the way I do. When you died to your pride, judgments, and offense, you were then able to see things through My eyes."

SPIRITS OF DARKNESS

His words impacted me deeply; I would never see things the same way again. Determined to see what He saw, I turned my gaze again to the plain below. Unprecedented turmoil began to erupt as I now could see demonic spirits everywhere enticing and compelling people in their unmet needs to engage in wicked activities and lifestyles. Those who gave themselves over to wickedness became inhabited by evil spirits. Many of these were placed by the spirits into positions of influence and power within Babylon. They were being inserted into politics, religion, economics, education, entertainment, etc.

Father then spoke "The enemy's goal is very much like Mine. He is seeking people who will express his nature on the earth. When those enticed into perversion and self-seeking become the dwelling of evil spirits; they begin to express and take on the nature of the evil one, and then they are given authority to spread their wickedness to others." I took His words in and continued to look on as a black hazy fog was forming across the plain. Those inhabited by evil spirits were gaining more power and influence and the atmosphere of the plain began to change. Men were deceived into thinking that the darkness was light, liberty, and self-fulfillment. But as the darkness increased so did chaos and violence.

It was then I heard the cry! Under this oppression of darkness a cry going out that went beyond inner need. It was a cry of bondage and suffering. The cry caused my very being to convulse in grief. The grief overwhelmed me and I sobbed in agony over the plight of man. "Oh Father!" I cried, "DO SOMETHING!! These your children are being oppressed and destroyed, do something, send me! I will go.

Father spoke, "My final preparation for you has been for you to see with My eyes and love with My heart. The evil one's ultimate goal is killing, stealing, and destroying everything of Me. He desires to destroy mankind and the earth on which they live. I have heard the cry of My children, and have seen their oppression and suffering. I am sending judgment that will bring deliverance, cleansing, and redemption."

THE INSTRUMENT OF JUDGEMENT

I asked, "How will You send judgment?" Father replied, "Behold My judgment!" I turned to look behind me at the host waiting with the fire of God in their eyes. He continued, "Here is the Bride, the New Jerusalem. She is My instrument of judgment on the earth. As the New Jerusalem descends to the plain below, she is not leaving this mountain. She is bringing it with her. Wherever she goes My rule will be established and My glory upon her shall cleanse and judge the inhabitants of the earth."

Jesus now began to speak, "Just as I was sent by My Father into the world to save it and not condemn it, so I am sending My Bride with redemption for whoever will receive it. My Bride comes to freely offer the water of life to whoever will let Me quench their need. I also came to destroy the works of the evil one; and so I am sending those who are one with Me to execute on earth the sentence of judgment I have already pronounced from the heavens upon the evil one. You will release upon the earth what is already released in heaven, and you will forbid on earth what is already forbidden in heaven. In this way heaven is coming to earth."

Father then spoke again, "I have gathered these on this mountain as the first-fruits of the unfolding age, the initial mature harvest. You are My laborers being sent out to work in the harvest; My messengers of power. You are not going forth to harvest only, but to plant the incorruptible seed of Christ that bears fruit after its own kind. You in fact ARE the seed; the sons of God!

DECLARING THE VISION

I continued to gazeat the mighty army assembled. Father spoke, "Write down what you have seen and experienced here and declare it to those assembled here. You are not speaking on your own. As I began to speak another man came and stood beside me and together we began to share the vision with people. Father then spoke, "By the mouth of two or more is the testimony established. You are witnesses to what I am already speaking to these." Other witnesses were also sharing the same vision among the people. The teams of witnesses began moving among the people declaring with authority and clarity the revelation of the coming kingdom.

The unified vision brought clarity and purpose and began transforming these on the top of the mountain. The Glory of the Lord appeared over the congregation and the countenance of each began to change as the glory inside began to radiate outside. As we each then stood silent in our assigned places in complete unity, the ensuing trumpet blast shook the ground...
In His Love,


Kriston Couchey


mailto:kcouchey@gmail.com - - kcouchey@gmail.com
http://archive.openheaven.com/ - - archive.openheaven.com





3. Top News Headlines

http://archive.openheaven.com/forums/forum_posts.asp?TID=40148&a mp;PN=1&TPN=1 -


- Crippled by Kony, Healed by Jesus - Gulu, Uganda - Day - 7/26/2012
We are in the area where the infamous Joseph Kony inflicted his long and bloody reign of terror. The people of Gulu endured 20 years of some of the worst atrocities known to man. Mass graves, child soldiers, mutilations, rape, murder and genocide come to mind when one thinks of this place. But Gulu has just entered a new season – one of salvation, blessing and miracles. Read On: http://archive.openheaven.com/forums/forum_posts.asp?TID=40148&a mp;PN=1&TPN=1 - http://archive.openheaven.com/forums/forum_posts.asp?TID=40134&a mp;PN=1&TPN=1 - - Wade Taylor Ministries Continue - 7/24/2012
In 1981 the Lord called me to support my dad's vision. When the news of his unexpected homecoming came to me, my immediate response was that I could best support him now by helping maintain that which was most important to him: the vision, the calling, that which found expression through his website, the teachings, the relationships – all of which were so precious to him. Read On: http://archive.openheaven.com/forums/forum_posts.asp?TID=40134&a mp;PN=1&TPN=1 - - - 7/23/2012
I just received this in an e-mail, very interesting. A great story of pulling together that I had not heard before. And it is reportedly true. September 11th - Here is an up-close-and-personal story written by a Delta Airlines flight attendant en route from Frankfurt to Atlanta. I found it both compelling and inspiring. Read On: http://archive.openheaven.com/forums/forum_posts.asp?TID=40125&a mp;PN=1&TPN=1 - http://archive.openheaven.com/forums/forum_posts.asp?TID=40123&a mp;PN=1&TPN=1 - - Holmes Appears in Court as Rampage Victims Honored - 7/23/2012
Colorado massacre suspect James Holmes showed almost no emotion when he appeared in court Monday, sporting reddish orange hair. The 24-year-old is facing multiple charges for the shooting rampage that claimed the lives of 12 people and injured 58 others. Authorities say the twenty-something, who sat staring down in the courtroom, has been uncooperative with investigators. Read On: http://archive.openheaven.com/forums/forum_posts.asp?TID=40123&a mp;PN=1&TPN=1 - - - Battle Lines Drawn in Chick-fil-A Gay Marriage Flap - 7/26/2012
Public officials in both Boston and Chicago say new Chick-fil-A stores are not welcome in their cities. Supporters of the fast food chain, like former Arkansas Gov. Mike Huckabee, are organizing a "Chick-fil-A Day." Everyone is encouraged to go eat at one of the restaurants on Aug. 1 in a massive show of support for the company. Read On: http://archive.openheaven.com/forums/forum_posts.asp?TID=40147&a mp;PN=1&TPN=1 - - - 7/26/2012
On 19 July two senior Muslim clerics known for their efforts to halt the spread of Salafi Islam in Russia's Tatarstan province, were victims of targeted terror attacks. Tatarstan's chief mufti only narrowly escaped death when bombs planted on his car exploded. His deputy was assassinated. He was shot six times on the porch of his apartment block and died from chest wounds. Read On: http://archive.openheaven.com/forums/forum_posts.asp?TID=40146&a mp;PN=1&TPN=1 - - - 7/26/2012
"The people that are working on [our] project are all scattered. All the people that we had inside this country have been taken out. They're in neighboring countries. They were threatened by suicide bombers. It would probably be the radicals threatening, if you scratch a little bit on the surface you'll find out its al-Qaeda that is behind all of this radical uprising." Read On: http://archive.openheaven.com/forums/forum_posts.asp?TID=40149&a mp;PN=1&TPN=1 - - - 7/26/2012
KENYA Islamic militants had attacked two churches in Garissa - SYRIA the region's largest and oldest Christian communities are struggling to survive Islamic jihad. Some of Syria's most senior Christian officials were recently assassinated by rebel forces. They included Defense Minister killed in the 18 July suicide bombing - Iran: Two More Imprisoned Pastors Need Prayer. Read On: http://archive.openheaven.com/forums/forum_posts.asp?TID=40150&a mp;PN=1&TPN=1 - - - 7/26/2012
In 2006, the United States under President Bush voted against creating the treaty - a decision the Obama administration reversed. Many people in the US still have concerns about the treaty. American gun owners say civilian firearms must be excluded. "We don't want other countries to dictate what our freedoms are. We have a Second Amendment right in the United States." Read On: http://archive.openheaven.com/forums/forum_posts.asp?TID=40151&a mp;PN=1&TPN=1 - http://archive.openheaven.com/forums/forum_posts.asp?TID=40152&a mp;PN=1&TPN=1 - - News From British Isles, Ireland, Europe and Worldwide - 7/26/2012
US pastor 'thanking God' after kidnapping ends In Egypt - Releasing the Fire: Healing on the Streets of London - Christian Olympic athletes - The Church in Wales unveils major overhaul - Iraq INSIGHT: Al-Qaeda chief vows comeback - Syria: Christians caught in conflict - Afghanistan: Indigenous peoples - Worldwide: Legalizing prostitution and drugs - More>: Read On: http://archive.openheaven.com/forums/forum_posts.asp?TID=40152&a mp;PN=1&TPN=1 - - US State Department fails to designate Boko Haram as FTO -- Maintains socio-economic grievance is to blame for terror. -- Prescribes economic development as remedy. - 7/21/2012
On 21 June, the U.S. State Department designated three Nigerians as Specially Designated Global Terrorists. All three are senior leaders of Boko Haram with known links to al-Qaeda. Why is the State Department blocking the designation of Boko Haram as an FTO? Blaming terrorism in Northern Nigeria on socio-economic hardship and not Islamic fundamentalist political ideology. Read On: http://archive.openheaven.com/forums/forum_posts.asp?TID=40109&a mp;PN=1 -

For More Top News Headlines, http://archive.openheaven.com/news/headlines/ - - Go Here : http://archive.openheaven.com/news/headlines/ - - http://archive.openheaven.com/news/headlines/
---
Unlimited permission to copy and post or reprint without altering text or profiteering is hereby granted subject to proper credits and inclusion of this web address:
http:/// -

. However, if an item not written by Ron McGatlin is marked Copyright, you should contact the original publisher for permission to reproduce.
Thank you for forwarding the OpenHeaven.com Digest to your mail list.
http://archive.openheaven.com/ -

mailto:basileia@earthlink.net -

- basileia@earthlink.net