Worldwide Kingdom Awakening News and Views










Published by Ron & Barbara McGatlin - Basileia Publishing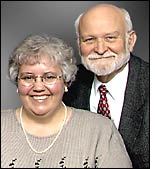 In This Issue
1. Humble Glory of Kingdom
2. "Lover or Prostitute" - The Question That Changed My Life
3. Top News Headlines


http://go.netatlantic.com/read/all_forums/subscribe?name=ope nheaven" target=_blank ?_blank?=" - - - Subscribe OpenHeaven.com Digest






1. Humble Glory of Kingdom
By Ron McGatlin
The inner kingdom of God growing in the hearts of God's people is changing who we are. Our identity with the fallen world's Adamic ways has fallen away from us. Who we were is not who we are; and who we are is not who we are becoming. Our new identity with God and His kingdom is a fire of love that has dissolved the old, cleared the land, and planted a new heavenly seed of identity as sons of God on earth from heaven.
A deep sense of peace floating in a river of love, a quiet sense of absolute power and strength rests within the tranquil sea of abiding in God.
His presence stirring the waters within excites His joy within us, accelerating peaceful love into vibrant abundant activity of heavenly business on earth. Ruling and reigning over all the activities of life, the overcoming of all temptation and evil, and the accomplishment of all His will is as natural as breathing to our souls fully at rest in Him.
Our warfare in this world is accomplished from the position of perfect rest in God who is our strength, that no man can stand before us all the days of our lives because God is with us. Sons of the Spirit likened unto Joshua arise from the beauties of holiness to walk in the effortless peace of His ultimate love, power, and heavenly wisdom to cross over into the land of the living and conquer the evil darkness holding the kingdoms of this world in bondage of godless deception.
Ultimate servanthood to our God leads to the humble glory of heavenly kingdom sons ruling and reigning upon the ramparts of warfare while abiding in peace of God within. There is a walk of love beyond sacrifice that only exists in a broken and contrite heart of pure humility and lack of even a twinge of earthly pride.
Becoming Kingdom Sons through Brokenness
The sacrifices of God are a broken spirit, A broken and a contrite heart— These, O God, You will not despise. Psalm 51:17 NKJV
Pride of natural man is enmity with God. Pride cannot coexist with the presence of the powerful, peaceful rest of abiding with God.
Striving against evil with the natural strength of pride of our natural being destroys our peace and dissolves the power of God in our souls leaving us as prey before the powers of darkness. Warfare against evil in the strength of human pride is arrogance from an antichrist spirit that leads to failure and premature death. Pride really does go before a fall.
The strength of the natural fallen world is pride. The glory of the natural man is superior strength or dominance over others. To be feared and worshiped by others is the default desire of natural Adamic mankind. To be the king with the mightiest army, the highest pleasures, and the greatest wealth is the desire of rebellious fallen men.
The great shift taking place in our world is from the governance of man without God to the rule of God through man. It is a shift from the pride of sinful man to the purity and holiness of humble sons of the kingdom walking in the love, peace, and power of Almighty God within.
A broken spirit and a broken and contrite heart are the results of coming into contact with the reality of the presence of the love and powerful glory of God and sensing the stark contrast to the foolishness of self-power and sinful pleasure seeking of our self-ruled lives. A broken and contrite heart can lead to an awakening from the demonic stupor imposed on mankind by the powers of darkness.
Once the love of God is truly experienced and our eyes are opened to our foolishness of self-living, our human spirits are broken, and our heart that operated by our human spirit is shattered; great contrition or deep sorrow consumes our souls.
Thus we are awakened to the reality of God. With no strength of pride left, we turn to Him and will NOT be turned away. We are truly born a new creation of God, fully restored within to God's design and desire for us. Old things are truly passed away. His life – the life of Christ Jesus - becomes the life that we now live as joint heirs, mature sons of God in Christ.
Religious Systems
All of this has nothing to do with religious systems that attempt to marry the life of Christ and work of the Spirit with the pride of religious knowledge and striving toward righteous living. Under a cloud of doctrinal deception religious systems propagate "spiritual pride" and accomplishments through devised programs to stimulate human pride and competition to do human "good" for God. Some Christian religious systems tolerate fallen world sinful living and abominable ways among the people in order to continue the support of the religious structure so that the "ministry of God" might continue.
The best of these religious systems are birthed in a sincere desire to bring people to God and meet their needs. The problem is that the system is powerless to truly accomplish the works of God and grow pure-hearted, holy sons of the kingdom to maturity. The maturing of kingdom sons and establishing the kingdom of God is lost in a spurious desire to build the "church system." Church growth as we have known it is not kingdom growth.
Separating God from Real Life
Unwittingly, religious Christian church systems have been used in recent history to remove God from the reality of life and governance in the world.
In contrast, the Islamic religious systems have been used to conquer life and governance in an increasing portion of the world. The highly aggressive and violent works of Islam cannot rest until the governments of all the nations of this world are Islamic. Highly subversive and deceptive practices are freely employed to gradually become a force capable of dominance in a nation. Once dominance is acquired, the end of all other religions within the territory becomes the Muslims next goal. There is certainly no separation of religion and state once a Muslim majority is in place. Every area of every person's life is ordered by the Islamic religious system's laws and brutal enforcement.
Religions of the world have great power to motivate and control people. Mankind has an innate built-in strong desire to worship something or someone. Once a deity is established and accepted as god by a people, they willingly sacrifice their lives to it. Spirits of darkness working through revered leaders have their way with the people.
The kingdom of God is more powerful than all the religions of the world.
The pure and holy love of the creator is an irresistible force and an impenetrable fortress. Living and walking in the Spirit lifts us to a different and higher plane of life – a life of relationship with God through Christ by the Holy Spirit – a life above and beyond religion and all natural life in this world. This life comes entirely from becoming one with God.
There is no separation possible to the sons of God who live and walk in the Spirit as one with God. Nothing can come between God and Himself. When God is truly one in and with us, we are eternally with God. God in us (His sons) has some amount of affect on everything and everyone in the world.
Collectively we rule and reign connected to Christ Jesus. Christ, our one true Head, is joined to His body through the Holy Spirit. All aspects of the created world including all the people are to some degree affected by what we receive in God and flow out to the world by His love, power, and wisdom. All things are possible beyond all we can ask or think.
Though we may speak softly, the oracles of God are heard in the world as thunder from heaven. Sons of God speaking the oracles of God release the power of heaven as lightning fire to the earth. The rolling thunder announces the fire of God coming upon the earth. When you hear the thunder, it is urgent to seek shelter under the shadow of the Almighty.
Today is the day for which we have both longed and feared.
As someone recently heard from God, "Heads up. This is not a dress rehearsal."
Keep on pursuing love. It never fails
and His kingdom never ends.

Ron McGatlin

http://archive.openheaven.com/ - - archive.openheaven.com
mailto:basileia@earthlink.net - - basileia@earthlink.net






2. "Lover or Prostitute?"
The Question that Changed My Life


By David Ryser


A number of years ago, I had the privilege of teaching at a school of ministry. My students were hungry for God, and I was constantly searching for ways to challenge them to fall more in love with Jesus and to become voices for revival in the Church. I came across a quote attributed most often to Rev. Sam Pascoe. It is a short version of the history of Christianity, and it goes like this: Christianity started in Palestine as a fellowship; it moved to Greece and became a philosophy; it moved to Italy and became an institution; it moved to Europe and became a culture; it came to America and became an enterprise. Some of the students were only 18 or 19 years old--barely out of diapers--and I wanted them to understand and appreciate the import of the last line, so I clarified it by adding, "An enterprise. That's a business." After a few moments Martha, the youngest student in the class, raised her hand. I could not imagine what her question might be. I thought the little vignette was self-explanatory, and that I had performed it brilliantly. Nevertheless, I acknowledged Martha's raised hand, "Yes, Martha." She asked such a simple question, "A business? But isn't it supposed to be a body?" I could not envision where this line of questioning was going, and the only response I could think of was, "Yes." She continued, "But when a body becomes a business, isn't that a prostitute?"


The room went dead silent. For several seconds no one moved or spoke. We were stunned, afraid to make a sound because the presence of God had flooded into the room, and we knew we were on holy ground. All I could think in those sacred moments was, "Wow, I wish I'd thought of that." I didn't dare express that thought aloud. God had taken over the class.


Martha's question changed my life. For six months, I thought about her question at least once every day. "When a body becomes a business, isn't that a prostitute?" There is only one answer to her question. The answer is "Yes." The American Church, tragically, is heavily populated by people who do not love God. How can we love Him? We don't even know Him; and I mean really know Him.


What do I mean when I say "really know Him?" Our understanding of knowing and knowledge stems from our western culture (which is based in ancient Greek philosophical thought). We believe we have knowledge (and, by extension, wisdom) when we have collected information. A collection of information is not the same thing as knowledge, especially in the culture of the Bible (which is an eastern, non-Greek, culture). In the eastern culture, all knowledge is experiential. In western/Greek culture, we argue from premise to conclusion without regard for experience--or so we think. An example might be helpful here. Let us suppose a question based upon the following two premises: First, that wheat does not grow in a cold climate and second, that England has a cold climate. The question: Does wheat grow in England? The vast majority of people from the western/Greek culture would answer, "No. If wheat does not grow in a cold climate and if England has a cold climate, then it follows that wheat does not grow in England." In the eastern culture, the answer to the same question, based on the same premises, most likely would be, "I don't know. I've never been to England." We laugh at this thinking, but when I posed the same question to my friends from England, their answer was, "Yes, of course wheat grows in England. We're from there, and we know wheat grows there." They overcame their cultural way of thinking because of their life experience. Experience trumps information when it comes to knowledge.


A similar problem exists with our concept of belief. We say we believe something (or someone) apart from personal experience. This definition of belief is not extended to our stockbroker, however. Again, allow me to explain. Suppose my stockbroker phones me and says, "I have a hot tip on a stock that is going to triple in price within the next week. I want your permission to transfer $10,000 from your cash account and buy this stock." That's a lot of money for me, so I ask, "Do you really believe this stock will triple in price, and so quickly?" He/she answers, I sure do." I say, "That sounds great! How exciting! So how much of your own money have you invested in this stock?" He/she answers, "None." Does my stockbroker believe? Truly believe? I don't think so, and suddenly I don't believe, either. How can we be so discerning in the things of this world, especially when they involve money, and so indiscriminate when it comes to spiritual things? The fact is, we do not know or believe apart from experience. The Bible was written to people who would not understand the concepts of knowledge, belief, and faith apart from experience. I suspect God thinks this way also.


So I stand by my statement that most American Christians do not know God--much less love Him. The root of this condition originates in how we came to God. Most of us came to Him because of what we were told He would do for us. We were promised that He would bless us in life and take us to heaven after death. We married Him for His money, and we don't care if He lives or dies as long as we can get His stuff. We have made the Kingdom of God into a business, merchandising His anointing. This should not be. We are commanded to love God, and are called to be the Bride of Christ--that's pretty intimate stuff. We are supposed to be His lovers. How can we love someone we don't even know? And even if we do know someone, is that a guarantee that we truly love them? Are we lovers or prostitutes?


I was pondering Martha's question again one day, and considered the question, "What's the difference between a lover and a prostitute?" I realized that both do many of the same things, but a lover does what she does because she loves. A prostitute pretends to love, but only as long as you pay. Then I asked the question, "What would happen if God stopped paying me?"


For the next several months, I allowed God to search me to uncover my motives for loving and serving Him. Was I really a true lover of God? What would happen if He stopped blessing me? What if He never did another thing for me? Would I still love Him? Please understand, I believe in the promises and blessings of God. The issue here is not whether God blesses His children; the issue is the condition of my heart. Why do I serve Him? Are His blessings in my life the gifts of a loving Father, or are they a wage that I have earned or a bribe/payment to love Him? Do I love God without any conditions? It took several months to work through these questions. Even now I wonder if my desire to love God is always matched by my attitude and behavior. I still catch myself being disappointed with God and angry that He has not met some perceived need in my life. I suspect this is something which is never fully resolved, but I want more than anything else to be a true lover of God.


So what is it going to be? Which are we, lover or prostitute? There are no prostitutes in heaven, or in the Kingdom of God for that matter, but there are plenty of former prostitutes in both places. Take it from a recovering prostitute when I say there is no substitute for unconditional, intimate relationship with God. And I mean there is no palatable substitute available to us (take another look at Matthew 7:21-23 sometime). We must choose.

Dr. David Ryser


For More Top News, http://archive.openheaven.com/forums/forum_topics.asp?FID=3" target=_blank ?_blank?=" - - http://archive.openheaven.com/forums/forum_topics.asp?FID=3" target=_blank ?_blank?=" - - http://archive.openheaven.com/forums/forum_topics.asp?FID=3 -
---
Unlimited permission to copy and post or reprint without altering text or profiteering is hereby granted subject to proper credits and inclusion of this web address: http:/// - - http://archive.openheaven.com/ - archive.openheaven.com . However, if an item not written by Ron McGatlin is marked Copyright, you should contact the original publisher for permission to reproduce.
Thank you for forwarding the OpenHeaven.com Digest to your mail list.


http://archive.openheaven.com - http://archive.openheaven.com
mailto:basileia@earthlink.net - - basileia@earthlink.net