Worldwide Kingdom Awakening News and Views










Published by Ron & Barbara McGatlin - Basileia Publishing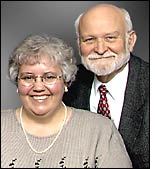 In This Issue
1. All or Nothing - Now or Never
2. His Brooding Presence
3. Top News Headlines


http://go.netatlantic.com/read/all_forums/subscribe?name=ope nheaven - - - Subscribe OpenHeaven.com Digest




1. All or Nothing – Now or Never
By Ron McGatlin
Words do not exist in my vocabulary to carry the weight and strength of the message that I feel in my spirit from our Father.
The people now living on earth, especially in the western world, need to quickly respond to the call of the kingdom. There will never be a day with as much potential to move with relative ease from our places of rest into the active realm of the Spirit and the supernatural life of Christ. Freedom in the natural realm to move with ease into the kingdom of God will never be more available for us in our lifetime than it is today.
The world has now changed. The world as we have known it ended this Rosh Hashanah (Jewish head of the year or new year) September 16 to 18, 2012.This week on the day of Rosh Hashanah I was made aware of a pivotal change taking place in the spiritual realm and in our world. We have now entered a new season of life that requires a staunchness of faith that most believers have not possessed in the past. A faith that exudes from a pure and holy life lived in the Spirit of Christ. It is the faith of Christ (Christ's faith) in us that will lead and empower us to do exploits that are beyond our ability to even imagine. A spiritual line has now been set in time dividing what was from what now is.
This is fully done in the spiritual realm and is now manifesting and will increasingly manifest in the natural world rapidly. The world that is now is a world under siege of judgment for cleansing. Darkness is arising to claim the victims of the great apostasy (turning away) from the true God and his way of life. The opportunity and need to turn from godless secularism and religion is urgent and will not be easy as this season advances. Much of what we have learned to depend upon and all of our religion is now useless to us in this new "Day of the Lord" season.
The strong and stable God-given natural structures of strength and protection have crumbled. The great majestic oak trees that have stood for centuries providing protected life in the coolness of their shade are crumbling and falling to the ground with a huge roar causing the dust of the earth to rise above the rubble of the mighty forest that once was and is now gone in what seems only a moment of time. Not one mighty tree is left, all are wasted. (Please see "The Loftiness of Man and the Kingdom of God" page 203, in the online book http://archive.openheaven.com/bookstore/downloads/BasileiaLetter s.pdf - - for a powerful word on this received in 2000)
I remember clearly the day of December 7, 1941 when the attack on Pearl Harbor changed our natural world in one day. A dividing line was set in history and life could never be the same. I had no knowledge of what was going on in the spiritual realm at that time. Now as this worldwide "Day of the Lord" is released upon earth there is clear sight into the spiritual realm that is now manifesting into the natural world. My heart is experiencing even greater intensity than the time of World War ll a lifetime ago.
Seeing what is truly going on in the spiritual realm and the end result of it changes our thinking and understanding. If you have read the chapter in "The Basileia Letters" referenced above, you should have clear light into what is happening in the natural world and why it is happening.
The great shaking that is upon us is the destruction of the "loftiness and pride of man" that has lifted itself up against the one true God. This is necessary preparation for the maturation of the sons of the kingdom and the cleansing of the land for the kingdom of God to rule and reign. Beyond this great and terrible day of earth cleansing judgment is the fullness of the kingdom of heaven on earth. The righteous sons of the kingdom shall shine forth after the loftiness and pride are removed and burned in the great fire (Mat: 13).The kingdom of God will arise from the ashes of the past and will be the glorious fulfillment of the kingdom of God on earth as it is in heaven (Isa 60 & 61). Our God is an awesome God.
Great love is coming forth in God's purified people.
There is much love coming forth among His people. His love is leading the people of God into perfect unity with God and with man. The brokenness and deep spiritual adjustments stemming from the loss of "the world that was" will dissolve all of our pride, our religion, false gods, and every lofty work and foolish pleasure in which we once delighted. Pure holy love for God and for one another will arise from the Spirit within us. Past values and selfish demands will simply vanish from our soul as the purifying love of God consumes our spirit-beings and saturates our lives.
The purification and holiness of deep communion with God and with one another in the Spirit produces unlimited faith and open ears to hear the voice of God. Our heart's desire becomes to obey quickly all that we hear from God. The works that Christ Jesus did and said that His disciples would do will effortlessly come to pass in His purified kingdom people. Love will lead the way for the glory of God to manifest in peace on earth and goodwill toward all mankind. The kingdom of Christ Jesus shall forever reign. God's kingdom will never end, and His love will never fail.
Extreme love produces extreme actions.
Over the next weeks and few months we will see greater manifestation of earth-shaking world-changing events. Over the next few years almost nothing will remain the same as it has been for centuries. Christ Jesus is arising in His people on earth. At the same time the abomination of desolation is standing up to spread destruction upon the loftiness and pride of man.
The extreme love of God will cause us to be risen up with myriads of holy angels to bring forth the life and love of Christ in extreme power to harvest the fruit of the world. Wilderness wanderers will quickly ban together and move across the landscape boldly proclaiming the kingdom of God has come to deliver every captive and set free every child of God.
Like lightning the heavens will pour down fire that will leave neither branch nor root of the wicked. Purity and holiness in the presence of God and holy angels with the army of God will bring many into the kingdom reality, some out of religion and many out of the vilest darkness of evil. Undeniable miracle signs and wonders will follow the army of young people bringing forth the kingdom of God, the rule of Christ on earth.
Our Father who is in heaven, hallowed be your name.Your kingdom come. Your will be done in earth, as it is in heaven.
Keep on pursuing love. It never fails
and His kingdom never ends.

Ron McGatlin http://archive.openheaven.com/ -

- - - basileia@earthlink.net



2. His Brooding Presence
By Wade E. Taylor
O Jerusalem, Jerusalem, which killest the prophets, and stonest them that are sent unto thee; how often would I have gathered thy children together, as a hen doth gather her brood under her wings, and ye would not! Luke 13:34
A mother hen instinctively sits upon an egg that will bring forth a new generation. Likewise, the Holy Spirit broods upon those whom He would birth into a higher spiritual realm and purpose, especially at this present time.
While the world increasingly gives expression to its frustrations, the Lord is quietly preparing those who, in the fullness of His time, will be lifted into a governmental realm to rule with a rod of iron (spiritual authority with consequence).
"For, behold, the day cometh, that shall burn as an oven; and all the proud, yea, and all that do wickedly, shall be stubble: and the day that cometh shall burn them up," saith the Lord of hosts, "that it shall leave them neither root nor branch.

"But unto you that fear My name shall the Sun of righteousness arise with healing in His wings; and ye shall go forth, and grow up as calves of the stall. And ye shall tread down the wicked; for they shall be ashes under the soles of your feet in the day that I shall do this," saith the Lord of hosts. Malachi 4:1-3
As the life within an egg is inwardly formed, there is forming within those who are being quickened and moved upon by the Holy Spirit a living hope for a new day.
As we feel and respond to the processing of the Holy Spirit, even though we may not understand all that is taking place, nor that for which we are being prepared, it is important that we not hinder but actively cooperate with the Holy Spirit as He broods upon us to complete the processing that is taking place within us. Only then will we be ready to be birthed into an active end-time cooperative relationship with the Lord.
And he that overcometh, and keepeth My works unto the end, to him will I give power over the nations. And he shall rule them with a rod of iron... Revelation 2:26-27
These deep inner dealings of the Holy Spirit act upon and alter the very fiber of our being, that we might be brought into alignment with the Lord's higher purpose. Only then can we be trusted to rightly use the power that will be placed in our hand in "that day."
All creation is beginning to groan for the manifestation of this end-time redemption. At this present time, they are searching in vain, as they are yet unwilling to come to Jesus, who came that we might have life, and have that life more abundantly.
Therefore, the Holy Spirit continues to brood upon His own, that they might be prepared to be birthed into their place of ministry in the "coming day of His power."
The Lord would say to those upon whom He broods in this time of preparation – He has love and compassion for all those who yet reject Him, and also He feels the frustration that they experience. Therefore, the Lord is hastening this work of preparation within each of us who willingly respond to this "brooding presence" of the Holy Spirit.
These are being required by the Lord to unconditionally submit the totality of their being – body, soul, and spirit – to this work of preparation. We must allow the Lord to remove from us all that is contrary to His working within us.
I beseech you therefore, brethren, by the mercies of God, that ye present your bodies a living sacrifice, holy, acceptable unto God, which is your reasonable service. Romans 12:1
The Lord is calling His own, not only to stand faithful in this day, but to become the expression and demonstration of the life that He longs to reveal and impart into a lost and hurting world.
For us to be birthed and begin to function in this higher realm, we must both believe and contend for an "open Heaven" under which we can "wait upon the Lord" to receive His empowering grace.
As the Lord actively broods upon us to birth this end-time ministry, we must constantly express our love for Him, and our willing acceptance of the moving and working of the Holy Spirit within us for the preparation of our lives to rightly handle the Kingdom authority that He is getting ready to release in this last day.
Once we have done this, we can rest in hope as He continues to brood upon us, knowing that He will be able to complete His work of preparation within us.
Wade E. Taylor
Wade Taylor Ministries mailto:wade@wadetaylor.org -
- www.wadetaylor.org
Wade Taylor graduated to Heaven earlier this year on February 29, 2012. He served others as a teacher and spiritual father for over 50 years. He was respected and loved by many for his quality of spirit and walk with his Lord. He was an anointed author, bringing forth deep truths of the Spirit with a clarity and simplicity that drew the reader up into a closer walk with the Lord Jesus Christ.


3. Top News Headlines




http://archive.openheaven.com/forums/forum_posts.asp?TID=40530&a mp;PN=1&TPN=1 - - 9/18/2012
Anger across the Muslim world continued Tuesday, with a rare appearance by the head of Lebanon's militant group Hezbollah adding fuel to the fire. Tens of thousands of protestors gathered Monday to hear a 15-minute speech calling for the demonstrations to continue. "Our anger today is the start of a serious movement that must continue all over the Muslim world. Videos>. Read On: http://archive.openheaven.com/forums/forum_posts.asp?TID=40530&a mp;PN=1&TPN=1 - - Americans are being evacuated from U.S. missions overseas as anti-American protests continue in the Muslim world. - Outraged Muslims Vow to Continue Film Protests - 9/17/2012
The protests have now spread from the Middle East to other parts of the globe. Protestors in the Palestinian city of Ramallah held a banner that read, "We sacrifice our father and mother for the prophet." Palestinian Authority Minister of Religious Affairs demanded the U.S. apologize for the film. Pakistan, Indonesia, and the Philippines have joined in the outrage. Read On: http://archive.openheaven.com/forums/forum_posts.asp?TID=40521&a mp;PN=1 - http://archive.openheaven.com/forums/forum_posts.asp?TID=40513&a mp;PN=1&TPN=1 - - 9/16/2012
"In attacks on over 21 U.S. and German embassies, the loss of security and sovereignty is a 'world changing' event." "These events beg the questions: If the U.S. cannot or will not defend embassies, what will be defended? If the embassy staff, in Libya or elsewhere, is not defended, what will the aid be to any U.S. citizen traveling in a country who may be at risk?" Read On: http://archive.openheaven.com/forums/forum_posts.asp?TID=40513&a mp;PN=1&TPN=1 - - Radical Islam Targets West, Pope Urges Peace - 9/17/2012
Pope Benedict started a visit to Lebanon in the Middle East on Friday, as angry demonstrations and attacks on Western interests continued to spread across the region and into Asia. They came in the wake of the attack on the U.S. consulate in Benghazi, Libya's second city, which killed American Ambassador Christopher Stevens and three of his U.S. colleagues. Read On: http://archive.openheaven.com/forums/forum_posts.asp?TID=40519&a mp;PN=1 - http://archive.openheaven.com/forums/forum_posts.asp?TID=40506&a mp;PN=1 - - 9/16/2012
Unsteady U.S. leadership is partly to blame for the crisis across the Middle East and North Africa. "The slaughter of brave dissidents in Syria, mobs storming American embassies and consulates, Iran closer to a nuclear weapon, Israel - treated with indifference bordering on contempt." "Moral clarity and competent use of U.S. influence will overcome violence in the region." Read On: http://archive.openheaven.com/forums/forum_posts.asp?TID=40506&a mp;PN=1 - - Report: US Was Warned about Libya Attack - 9/14/2012
The British newspaper The Independent claims the U.S. State Department had credible information of the attack at least 48 hours before it took place. But even with that warning, there was no instruction for diplomats to be on alert. One day before the attack, an al Qaeda for Libyans to rise up against Americans over the recent killing of a high-ranking al Qaeda official. Read On: http://archive.openheaven.com/forums/forum_posts.asp?TID=40498&a mp;PN=1&TPN=1 - http://archive.openheaven.com/forums/forum_posts.asp?TID=40512&a mp;PN=1&TPN=1 - - 9/16/2012
"Khaybar, Khaybar, O Jews, the army of Mohammad is coming." as Bible torn by cleric. - During the demonstration which was held in front of the American Embassy in Cairo on Tuesday, 9/11, a Muslim cleric named Abu Islam tore and burned the Holy Bible in front of thousands of Muslims. His action was met with applause and anti-Christian cheers from the demonstrators. Read On: http://archive.openheaven.com/forums/forum_posts.asp?TID=40512&a mp;PN=1&TPN=1 - http://archive.openheaven.com/forums/forum_posts.asp?TID=40520&a mp;PN=1 - - 9/17/2012
GOP vice presidential candidate Paul Ryan says the Obama administration's actions toward Israel border on "contempt." It was just one of several criticisms the Wisconsin representative had regarding President Obama's foreign policy record. They called him an "apologizer in chief". Obama said he wouldn't have time to meet with Israeli Prime Minister Benjamin Netanyahu. Read On: http://archive.openheaven.com/forums/forum_posts.asp?TID=40520&a mp;PN=1 - http://archive.openheaven.com/forums/forum_posts.asp?TID=40546&a mp;PN=1&TPN=1 - - 9/20/2012
The incident is likely to raise tensions that were already dangerously high. But don't be fooled. "The film was just a pretext for the violence. The event gave a cover story for lashing out at intended targets-- that's been substantiated by the Libyan government." Further, "Believers are in grave danger. They're afraid of being slaughtered everything is intensifying". Read On: http://archive.openheaven.com/forums/forum_posts.asp?TID=40546&a mp;PN=1&TPN=1 - http://archive.openheaven.com/forums/forum_posts.asp?TID=40548&a mp;PN=1&TPN=1 - - 9/20/2012
Victory for pro-lifers in freedom of expression case - Prayer vigil shuts down brothel - National Day of Prayer: Samaritan's Purse on their way to Wembley - BBC thinks Christians are 'lunatics' - Sharia courts subvert British law - Muslims clash with police in Europe - Syria: Christians fear violent backlash - Christianity grows in Afghanistan, despite Islamists' threat. Read On: http://archive.openheaven.com/forums/forum_posts.asp?TID=40548&a mp;PN=1&TPN=1 - http://archive.openheaven.com/forums/forum_posts.asp?TID=40548&a mp;a mp;PN=1&TPN=1


http://archive.openheaven.com/forums/forum_posts.asp?TID=40509&a mp;PN=1&TPN=1 - - 9/16/2012
The Yemen-based branch of al-Qaida urged Muslims to step up protests and kill more U.S. diplomats in Muslim countries after a U.S.-made film mocking the Prophet Mohammad which it said was another chapter in the "crusader wars" against Islam. "Whoever comes across America's ambassadors or emissaries should follow the example of(Libyans), who killed the American ambassador." Read On: http://archive.openheaven.com/forums/forum_posts.asp?TID=40509&a mp;PN=1&TPN=1 - http://archive.openheaven.com/forums/forum_posts.asp?TID=40504&a mp;PN=1 - - 9/15/2012
The Obama administration should stop sending U.S. taxpayer dollars to Middle Eastern countries that permit and support terrorism by Islamic extremists bent on destroying America. That's the sentiment from more than 5,500 Americans who contacted the American Center for Law and Justice (ACLJ) in less than 24 hours. Read On: http://archive.openheaven.com/forums/forum_posts.asp?TID=40504&a mp;PN=1 - http://archive.openheaven.com/forums/forum_posts.asp?TID=40510&a mp;PN=1&TPN=1 - - 9/16/2012
A Christian human rights group in Pakistan has issued a statement welcoming the release on bail of the 14-year-old Pakistani Christian girl charged under the country's controversial blasphemy law. It also calls for fully prosecution of Imam who allegedly planted false evidence on the girl. A Muslim cleric had torn pages from a Koran and planted them in Masih's bag. Read On: http://archive.openheaven.com/forums/forum_posts.asp?TID=40510&a mp;PN=1&TPN=1 - http://archive.openheaven.com/forums/forum_posts.asp?TID=40510&a mp;a mp;a mp;PN=1&TPN=1 http://archive.openheaven.com/forums/forum_posts.asp?TID=40493&a mp;PN=1&TPN=1 -


- 9/14/2012
A veteran school teacher of 24 years was stabbed to death recently in Irbid, Jordan, in what police are calling a crime motivated by robbery. Police arrested a young Jordanian man in connection with the murder of the 55-year-old missionary teacher. Although authorities claim the motive was robbery, nothing was taken from the apartment where she was murdered. Read On: http://archive.openheaven.com/forums/forum_posts.asp?TID=40493&a mp;;PN=1&TPN=1 - For More Top News, http://archive.openheaven.com/forums/forum_topics.asp?FID=3 - - GO HERE: http://archive.openheaven.com/forums/forum_topics.asp?FID=3 - -
---
Unlimited permission to copy and post or reprint without altering text or profiteering is hereby granted subject to proper credits and inclusion of this web address: http:/// - - archive.openheaven.com . However, if an item not written by Ron McGatlin is marked Copyright, you should contact the original publisher for permission to reproduce.

Thank you for forwarding the OpenHeaven.com Digest to your mail list.




http://archive.openheaven.com
mailto:basileia@earthlink.net -