Worldwide Kingdom Awakening News and Views



Published by Ron & Barbara McGatlin - Basileia Publishing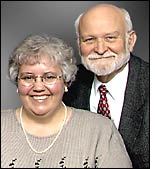 In This Issue
1. REAL LIFE NOW
2. ONE NEW MAN
3. Top News Headlines http://go.netatlantic.com/read/all_forums/subscribe?name=ope nheaven -


- - Subscribe OpenHeaven.com Digest




1. REAL LIFE NOW
By Ron McGatlin
For decades my life has been about sowing the seeds (words) and demonstration (life) of that which is real. God has been for decades sowing real into a world filled with the fantasy of many spirits playing fancifully in the minds and hearts of multitudes of unmoored souls drifting from one unreal dream to another fantasy life experience of sophisticated pleasure that continues to cause the abatement of all that is real and true.
Clouds of academic vapor of humanistic philosophy and scientific grandeur are firmly planted in the smoke from the burning of the once secure foundations of that which is real. Religious fervor spirited through depraved minds of wandering souls has served to hide even the distant vague impressions of reality and truth. The masses of people including the ruling class are no longer founded upon the rock of reality.
Facts and history are made meaningless by the whimsical thought patterns of minds enlightened with darkness from the various spirits of ideology and psychology of the moment. Foundations have been washed away from the hearts of the people by the floods of words of fantasy dreams of programs imparted from twisted giants of demonic, spirit-inspired, intellectual caldrons of super knowledge without real foundation or understanding.
Huge industries are funded by the clamor for more empty foolish intellectual fodder and fleshly pleasure to sustain addictions and appetites for darkness of depravation. The propagation of deadly pleasures for sick souls that are void of reality and truth is big business today in America and the western world.
For the most part, even the best of "moral" societal "well to do" people, along with the multitudes of "good" "down to earth" hard working people, whether secular or religious, are living unreal lives while pretending to have real life. They are mostly playing a role in a fantasy life led by spirits. In the depth of souls beyond the pretentious social order are the inner dark desires of human flesh and vagabond spirits.
There are only two possible end results of national depravity.
One result is premature death through things such as genocide, infanticide, and suicide. Homicide of every form is an end result of life without the foundation and the foundational walk or basic life of truth and reality. The tragic disorder of a life unmoored from truth involves failure in every facet of life. Strife of every form flows from lust and pride in needy people who are simply trying to find inner peace and joy of fulfillment in natural life without a real foundation. Marriage turns to divorce and eventually can become insignificant in the culture. Money turns into corruption. War emerges on seemingly every side. Increasingly more appeasement of self-pleasure is required to feel alive. Pleasure and fleshly rewards must continually be increasing in an attempt to fill the God-given hunger for real life within the people.
There is no hope for reality within a society built upon a vagabond culture of godless human supremacy anchored in the wind of ever-changing intellectualism and fickle superstition. This is the way that seems right to a man but, is indeed the road to destruction (Prov 14:12). The end of such a society is only darkness.
Thus nations of the world are now entering a new era of dark ages that may exceed the magnitude of the previous dark ages. Atrocities are the fruit of the depraved culture of a reprobate people that trust in their own understanding and deny the love and wisdom of Almighty God in Christ Jesus who is the foundation of all life that is real.
The kingdom of God is the foundation.
Jesus is the real thing, the way, the truth and the life. The kingdom of God life is the foundational life of reality and truth from which all life is ordered and prospers in peace and in harmony with heaven and earth.
Christ in a people provides the solid foundation from which real life and truth exist in the world. God is Spirit, and the kingdom of God is a spiritual kingdom. All real life and truth is from the Spirit. The spiritual is the solid real foundation and the source of the super structure of life built upon the foundation of Christ Jesus.
Kingdom culture will emerge as the only culture to rule in the world after the removal of all that exalts itself against God. Beyond the dark ages is the everlasting age of the kingdom of God on earth as it is in heaven.
Even in the days of deep darkness covering the earth and producing the new dark ages, there is the reality of the kingdom culture hidden from natural view of the world and preserved as a pure and holy seed. Somewhat the same as a natural seed that is planted beneath the soil through the cold winter emerges in the spring among the dead ruins of the old plants to grow into fruitful reality. There exists a growing vital living reality of the kingdom of God life that is undercover but intensely alive and holy unto God.
So shall the kingdom of God endure and be fully prepared to rule and reign in the entire earth. The promise of kingdom life is now in this age and in the age to come. There is no end to the kingdom of our Lord and no lack in the sure foundations of real life and truth in the kingdom of God.
There is now a large remnant of people who are finding real life and are receiving the revelation and the reality of the kingdom of God. For these people the kingdom does away with all the foolishness of religion of every form including intellectualism, humanism, and every false doctrine of spirits of darkness. Receiving the revelation and empowerment of the now kingdom of God brings cleansing and prepares the way for the "real" to become our lives.
The spiritual kingdom of God is not taught intellectually but is transmitted by the Spirit of God. The fullness of the Holy Spirit brings the reality of Christ in us to reveal His kingdom into our hearts and lives. SEEK FIRST THE KINGDOM OF GOD AND HIS RIGHTEOUSNESS. That is not seeking after "our way" or a "good life" or anything else first. It is the basic priority of life to seek the spiritual kingdom of God and all else that we will ever need is provided.
The nation that seeks the kingdom of God will prosper.
The "Kingdom Growth Guides" have helped thousands to be cleansed of the hindrances of unreal religious and secular life and to genuinely seek the spiritual kingdom of God reality now.
The "Kingdom Growth Guides" are available for free download in PDF here: http://archive.openheaven.com/bookstore/downloads/KingdomGrowthG uides.pdf - - Free Download
Or viewed online in Word format here: http://archive.openheaven.com/forums/forum_topics.asp?FID=14 - - KINGDOM GROWTH GUIDES
Keep on pursuing love. It never fails
and His kingdom never ends.

Ron McGatlin http://archive.openheaven.com/ -

- archive.openheaven.com mailto:basileia@earthlink.net -
- basileia@earthlink.net






2. ONE NEW MAN
And The Kingdom of God
By David Drew
While in prayer a few weeks ago I enquired of Lord, "Lord, what's on your heart and mind? Lord, what are you thinking about, what's your priority in your Kingdom purposes on earth right now?"
I was surprised at the response I got when He said, "one new man." That was it - nothing else.
I was familiar with the term, "one new man" remembering that it was recorded in Ephesians 2. Here's the verse: "That at that time you were without Christ, being aliens from the commonwealth of Israel and strangers from the covenant of promise, having no hope and without God in the world. But now in Christ Jesus you who once were far off have been made near by the blood of Christ. For he himself is our peace, who has made both one, and has broken down the middle wall of division between us... so as to create in himself one new man from the two, thus making peace" (Verses 12-15) emphasis mine.
Here's what the Lord said next. "Never before in history has there been a consummation like this one. This is the coming together of Me, the Lord your God, and people of all nationalities, creed and tongue, to form one new man."
His emphasis was on oneness. But the wonder of it all was that this one new man would be literally Him, in human flesh, once again on the earth, but this time in the 21st century. The literal Body of Christ!
There is a NEW KIND OF MAN about to appear in the EARTH!
Think about the ramifications. The one new man will have:
New eyes to see (God's vision)

New ears to hear (ability to hear and understand what the Spirit is saying).

The ability to do what Jesus did when He was on earth, and in GREATER ways. (John 14:12)

Access to NEW vital information relating to God's agenda.

Jesus and Father living in them. They would become the personification of Jesus Himself. They would truly be the Body of Christ! (Eph. 1:23; 2:22)
"Who would qualify?" I asked the Lord.

This is what He said:
"There is a much travelled path and there is also a pathway seldom travelled. It's time for some to walk the path that I have walked. It's the path that is sometimes lonely (not many fellow travelers). It's also the path of being misunderstood by most people. The path is narrow and confined. It's not always comfortable, and the confining at times will be almost suffocating. But as you continue on in this WAY, you will find My presence getting stronger and stronger, sweeter and sweeter. Together we will walk and talk - you and I together and our companions. Your awareness of Me will give you increasing lightness of step and a joyful anticipation of the destination ahead. More and more you will realize that the destination is so glorious and full of unlimited delights that you will actually experience the glory filling us, and overflowing out of us, as we go. This is the final path to Glory!"
The Application
Our world is in trouble. With all the graft, corruption, selfishness, lusts, overindulgence, dissensions and conflicts at all levels of society, no one has any answers and darkness is pervading everywhere. The Christian world is also in trouble because the similar tendencies to those listed above. We too, (just like the world), have been too preoccupied with ourselves - our church, our ministry, our programs and plans. The world scene has all the appearances and spirit of the Tower of Babel all over again..."let us build ourselves a city, a tower whose top is in the heavens; let us make a name for ourselves..." Genesis 11:4. (Babel = confusion).
So, where do we go from here?
I'm sure you will agree that there is only one hope for the world, and His name is Jesus. But He has chosen to live and work through human beings, but in particular, surrendered human beings. Those who are completely committed to His will "And whoever exalts himself will be abased, and he who humbles himself will be exalted." Mark 23:12.
His call when He was on the earth was that all men should repent, for the Kingdom of heaven was at hand. (Mark 1:15). And the call is just the same today. His Kingdom is at hand. We must repent of our selfish ways and move onto the High Way!
Everything coming from tendencies towards self-centeredness must be done away with. We no longer have time to waste on personal self-aggrandizement agendas. Self-centeredness is the primary satanic spirit pervading people everywhere and at all levels of society. Jesus will ONLY come and live with those who have forsaken all, and who are dead to themselves. This was the call during His earthly ministry and nothing has changed. It's still the same today.
Kingdom Reality
The reality is that in any kingdom there has to be a king. Jesus said that His Kingdom was within us. However, it can only be in us if we have the King of the Kingdom, ruling and reigning in us. If we are surrendered to Jesus reigning in us, then the Kingdom has come! We can be living focalized expressions of God's Kingdom on the earth! Surrender is the ONLY way we can become part the one new man and have a part in the growth of His Kingdom on earth.
The Jacob Generation
Seek His face not His hand! This is the time of the Jacob generation – those so desperate that they refuse to let God go until He blesses them.
Desperateness for God always gets His attention and response. Desperate men find Him in all His fullness.
"This is Jacob, the generation of those who seek Him, who seek Your face." (Ps. 24:6)
Are you ready to be a part of the one new man? Are you desperate for it?
Here's the deal:
"Enter by the narrow gate; for wide is the gate and broad is the way that leads to destruction, and there be many who go in by it. Because narrow is the gate and difficult is the way which leads to life, and there be few who find it." (Matt. 7:13-14)
We are praying that you will be a part of God's one new man.
Love, grace, and blessing,
David Drew
david@onechristianchurch.org
http://www.onechristianchurch.org/ - www.onechristianchurch.org





3. Top News Headlines

http://archive.openheaven.com/forums/forum_posts.asp?TID=42297&a mp;PN=1 - - http://archive.openheaven.com/forums/forum_posts.asp?TID=42299&a mp;PN=1 - http://archive.openheaven.com/forums/forum_posts.asp?TID=42299&a mp;a mp;PN=1


http://archive.openheaven.com/forums/forum_posts.asp?TID=42300&a mp;PN=1 - - - - http://archive.openheaven.com/forums/forum_posts.asp?TID=42302&a mp;PN=1 - http://archive.openheaven.com/forums/forum_posts.asp?TID=42302&a mp;a mp;PN=1 http://archive.openheaven.com/forums/forum_posts.asp?TID=42298&a mp;PN=1 -


- News From British Isles, Ireland, Europe and Worldwide - 12/20/2012
European Council President points to Christ - Kyrgyzstan: Girl 'burned' for faith In Christ - Primary school knife attack - Typhoon death toll reaches 1,043 - Afghanistan: Taliban power struggle - Asian countries financial crimes - NIGERIA: Pilgrimage and persecution - Disabled people call for new deal - Society can't wait to get old people 'off our hands.' - More> Read On: http://archive.openheaven.com/forums/forum_posts.asp?TID=42298&a mp;PN=1 - http://archive.openheaven.com/forums/forum_posts.asp?TID=42298&a mp;a mp;PN=1 http://archive.openheaven.com/forums/forum_posts.asp?TID=42281&a mp;PN=1&TPN=1 -


- Sudan Renews Attacks on Christian-Populated Area - 12/17/2012
Armed forces of the Islamic regime of Sudan's Omar al-Bashir attacked at least 26 villages in the Nuba Mountains in November. The Nuba Mountains are home to Sudan's largest Christian population. The Satellite Sentinel Project said government forces destroyed schools, homes, churches, food crops, and grasslands in a 54-square mile area in the Nuba Mountains in November. Read On: http://archive.openheaven.com/forums/forum_posts.asp?TID=42281&a mp;PN=1&TPN=1 - http://archive.openheaven.com/forums/forum_posts.asp?TID=42281&a mp;a mp;PN=1&TPN=1 http://archive.openheaven.com/forums/forum_posts.asp?TID=42280&a mp;PN=1&TPN=1 -


- Swedish Appeals Court Ends Parental Rights - 12/17/2012
First the Swedish government took their son away. Now an appeals court has terminated their parental rights -- all because they homeschooled their son. Dominic has been in state custody since 2009. In June, he and his family had a glimmer of hope when a district court ruled the Johannsons could retain their parental rights. Now an appeals court has reversed that decision. Read On: http://archive.openheaven.com/forums/forum_posts.asp?TID=42280&a mp;PN=1&TPN=1 - http://archive.openheaven.com/forums/forum_posts.asp?TID=42280&a mp;a mp;PN=1&TPN=1 http://archive.openheaven.com/forums/forum_posts.asp?TID=42269&a mp;PN=1&TPN=1 -


- Why Guns Are Not to Blame for the Newtown School Massacre - 12/16/2012
Reality is that the US has gone away from its biblical roots towards a godless secular view that undercuts the unique purpose and value of human life. That results in the breakdown and fragmentation of the nuclear family and a culture that manipulates and objectifies other human beings with violent movies, pornography, and the legal abortion of thousands of babies daily. Read On: http://archive.openheaven.com/forums/forum_posts.asp?TID=42269&a mp;PN=1&TPN=1 - http://archive.openheaven.com/forums/forum_posts.asp?TID=42269&a mp;a mp;PN=1&TPN=1


http://archive.openheaven.com/forums/forum_posts.asp?TID=42268&a mp;PN=1&TPN=1 - For More Top News, wlmailhtml:05C96971-100B-42E4-9878-5C3E6D95571Bmid://0000011 5/!x-usc:http://archive.openheaven.com/news/headlines/ - - http://archive.openheaven.com/news/headlines
---
Unlimited permission to copy and post or reprint without altering text or profiteering is hereby granted subject to proper credits and inclusion of this web address:
http:/// -

. However, if an item not written by Ron McGatlin is marked Copyright, you should contact the original publisher for permission to reproduce.
Thank you for forwarding the OpenHeaven.com Digest to your mail list.
http://archive.openheaven.com/ - http://archive.openheaven.com
mailto:basileia@earthlink.net -