1. Releasing Radiant Exuberant Joy in the Power of Praise
By Ron McGatlin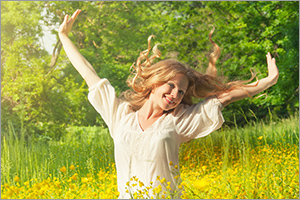 START NOW releasing the living JOY OF THE LORD through praise with thankful hearts to our Lord God Almighty who rules over all the earth with gracious unconditional LOVE beyond measure. Let the exuberant life of Christ Jesus flow in the radiance of your face and your voice. Awaken the joy of the Lord to flow from the Spirit within you. Let it flow out to a world of fearful or angry people in great need to see the love and power of God joyfully flowing with all confidence in the praise of our lives.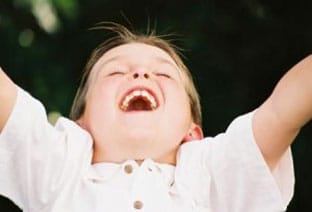 Live in JOY, PRAISE, and GREAT CONFIDENCE in the brilliant light and powerful LOVE of God that fills our lives and flows encouragement to the world around us.
Let the world marvel at the abundant joy and love flowing from our THANKFUL HEARTS to all the world in this time of evil hatred and violence toward us. Let us allow no justification or reason in us for their evil intent toward God's people. Trust in our God to deliver us from the snare of the fowler and the gallows of the destroyer. (Psalm 91:3). Our God is able to deliver us. But even if we are slain, let the glory of the great power of love flow like a mighty river of life into this world. "Though He slay me, yet will I trust Him," Job 13:15.
Victory is ours in the Lord. (1 Cor 15:54-58) (Rom 8:37). Fear will overcome the hearts and lives of those who hate us without a cause. (Prov 28:1). Pray for those who persecute us or spitefully use us and say all manner of evil against us. (Mat 5:44). Spread the light and love of God that imparts life to a dying world.
When we suffer for doing GOOD and take it patiently, the Spirit of Glory abides upon us. Yet if we return evil for evil, we will suffer alone. (1 Pet 4:12-16). Overcome evil with GOOD. (Rom 12:21). It is the love and joy of the Lord flowing in and through us that is GOOD!
Take every thought captive unto Christ, and the goodness of the Lord will flow from you. (2 Cor 10:4-5). Speak the oracles of God from a pure heart and the angels will carry out the words of your mouth. (1 Pet 4:11).
The Deception of Entitlement and Indulgence
Behind every curtain of deception is a soul in need of the cleansing power of the love of God. A voice that comes from the darkness of an unenlightened heart, filled with strong drives of entitlement and indulgence is from the powers of darkness. A voice that comes from a life chained in the blood lust of death and destruction is from the evil one. A heart filled with darkness is a heart that is desperately in need of the love and light of God that, by the blood of Jesus, can defeat the enemy that binds them and set their souls free.
Do not call evil good and good evil. (Isa 5:20). Anything that does not come from God is not good, and nothing that comes from God is evil. (James 1:16) Only as the light and life of God fills out hearts can we know the difference of what is truly good and what is evil. Our discernment must come from the light of the Spirit of God or it will come from the spirit of darkness. A person affected with the spirit of darkness sees darkness as light and light as darkness. (Luke 11:34-36). Only when that spirit of darkness within them is driven out by the invading light that shines unto them by the Spirit of Christ Jesus in the Holy Spirit, can their discernment be restored to truth. (John 8:12).
As the brilliant light of the love and power of God flows through the joy and peace of His people by the Spirit of God, the darkness is driven out. (Acts 26:18). The darkness cannot be driven out through debate, argument, or any other natural intellectual human effort.
MAKE NO MISTAKE, THERE IS ONE CAUSE AND ONE CURE FOR OUR NATIONS!
Where the light of God is not, the darkness takes over and rules. Where the light of God abides, the darkness cannot remain. The light of God brings life to a nation. The darkness of evil brings death to a nation.
The Cause
Many nations of the world, especially the western world, have removed God and His light from the educational systems and subsequently from the culture of the land.
The vile evil of darkness has flowed into the vacuum of the true light of God. As darkness increases death comes upon the nation.
The Cure
The only cure for the nations is to restore God and His light into the educational systems, family structures, and subsequently in the culture of the nation.
Turn the hearts of the children back to the reality of Spirit God Almighty abiding in and with them. This will bring their understanding into the absolute wisdom and knowing of God and His ways of everlasting abundant life now in this life. Then and only then will the nations become the glorious kingdom of our God.
The End of the Curse
False teachers bring a curse upon themselves and upon those who study under them. False prophets and teachers produce cursed children. (2 Peter 2:10-14). We were all children who became teachers in that we affect others around us with who we are, what we believe, and how we see God, ourselves, and the world.
We are naturally and spiritually products of all that has been planted into us by our heritage and experiences of life. Especially in our first six years or so, beginning in the womb, we are trained by experience in the foundations of our lives. The formation upon that foundation continues to build and be strengthened, confirmed, and altered by what we hear and see, especially what we hear repeatedly from a source we respect. Although the first few years of life are the most formative season of our lives, the process of building who we are continues at a high rate through our twenties, into our thirties, and at some level for all of our lives.
The curse of false prophets and teachers causes progressive degeneration in the people, in family structures, and the nation. (Deut 5:9). In three or four generations the process of perversion of the people and the nation is complete, and the nation falls from its once godly place of strength to a place of weakness and becomes a stench in the nostrils of God and the world. (For an in depth study of this degenerative progression read, "The Babylonian Family Pattern" Chapters 18 and 19 in the book, "Overcoming Life on A Small Planet" http://openheaven.s.pronetsweb.com/wp-content/uplo ads/2016/09/OvercomingLife.pdf - Instant Regeneration
That which is not possible with man is possible with God. Can a nation be reborn in a day? Yes, a nation can be reborn in a day through the power of the RESURRECTION of Christ Jesus.
However, we all know that resurrection life can only take place after a death experience. Individually, collectively as families, and tribes or nations, an end must come to that which has been. Only then can new resurrected life of God replace the old degenerated life. A turning from that which has been is a death to who we were. Turning to God with our whole hearts is life to who He is in us now.
There is, or was, a season to answer the call of God and become willing volunteers to lose our lives and turn to God with our whole hearts. Many people have done that and experienced the loss of their old lives and the fresh joy of resurrection life of Christ Jesus abiding in them. Yet, as a nation this is not the case. However, a day of turning is imminent.
The nations are walking in allegiance with darkness facing into death.
Turning around and joining in allegiance with Father God in Christ Jesus by the Holy Spirit, the nations will walk in light facing into LIFE.
A Prepared People
There must be a place prepared for the new life of heaven on earth. A remnant people are now being prepared to carry the life and love of the kingdom of God in their hearts and lives as seeds of the fullness of the kingdom of God planted in the cleared land of the nations. The death of the old in the nations prepares the land to receive the resurrection life of the kingdom of God.
For there to be a turning day for the nations, the love of God must cause the end of the old. When the brook dries up, it is time to move on. (1 Kings 17:5-9). For the nations the time to be a willing volunteer is passing and the time of press is coming. (Psalm 110:3).
"When I shut up heaven and there is no rain, or command the locusts to devour the land, or send pestilence among My people, 14 if My people who are called by My name will humble themselves, and pray and seek My face, and turn from their wicked ways, then I will hear from heaven, and will forgive their sin and heal their land," 2 Chronicles 7:13-14.
As those who have turned to God pray for the nation, the press increases to turn more people of the nation to God through a death experience that precedes RESURRECTION LIFE. All that remain will love and serve the Lord as maturing sons of God in Christ Jesus bringing forth the kingdom of God on earth as it is in heaven.
The purpose of the harvest is the kingdom of heaven on earth, and so shall we ever be with the Lord. Thank you, Father! Thank you, Jesus, for becoming the first willing volunteer and abiding in us to strengthen us to be willing volunteers in the kingdom of God on Earth. Amen!
The Glory of the Lord shall fill the earth.
Ron McGatlin
http://archive.openheaven.com/ -
mailto:basileia@earthlink.net -



2. AMERICA, THIS IS THE DAY YOU HAVE BEEN WAITING FOR – THIS IS YOUR DAY OF DESTINY!!!!
By Lana Vawser
This is quite a lengthy word, but I feel it is very important for the United States right now.
I have been hearing the words over and over "America, this is the day you have been waiting for – this is your day of destiny!!!"
As I sat with the Lord and was pondering what He was saying, this word flowed and came forth. I believe it is a weapon alongside the Word of God to decree into the United States of America right now to see a greater UNLOCKING of the destiny of the nation manifested in Jesus name.
"America, Oh America, this is the day you have been waiting for. You have been crying out for the manifested sons and daughters of Mine to arise and they are being awakened. America, Oh America, you are about to begin to receive in greater ways a realignment to and manifestation of your inheritance. You will know life, you will know healing, you will know restoration, rebuilding, recompense and increase, but most of all you will KNOW Me and My Glory.
Who can stand against the plans and purposes that I have for you My beautiful nation? Who can stand against what I desire to bring forth and manifest in and from the heart of the nation? I am unstoppable and My Spirit is an unstoppable force. I am decreeing over you My beautiful America that this is the day you have been waiting for – this IS your day of destiny.
I have been preparing My army, I have been preparing My people to stand with Me, to partner with My heart, to decree what I see and see a great healing and unity begin to be unlocked within you in ways that you have never dreamed. Many have condemned you My beautiful America, many have said your days are over. Many have assigned you to dark and darker days, but in Me, as My people move out, as My people continue to cry out, your BRIGHT FUTURE IS BEFORE YOU!
United States of America, you are about to undergo a Holy Spirit revamp. A Holy Spirit reset. A divine facelift and how you shall SHINE bright to other nations. How you shall be a BEACON OF HOPE, standing tall as a testimony of My power and Glory moving amongst a nation when the righteous stand and cry out.
I have been moving and will continue to move in ways that many do NOT expect, but the OUTCOME shall be greater than you IMAGINED. (Ephesians 3:20) A season of intense contending, of intense intercession, of intense warfare, has been for this day, this season where America will finally begin in many new ways to step into the unlocking of greater manifestations of her destiny. A significant realignment and recalibration is upon you America, and you shall look more beautiful than ever once I'm done."
THERE IS ABOUT TO BE THE SOUND OF A STORM, BUT STAND MY PEOPLE, IT'S NOT HOW IT SEEMS, IT IS SMOKE AND MIRRORS
I kept seeing TURBULENCE and I saw very dark grey clouds, and lightning and thunder and as I looked at the sky over the nation of America it looked like a VERY VIOLENT STORM.. and I heard the words "There is about to be the SOUND OF A STORM, but STAND My people, it is not how it seems, it is SMOKE AND MIRRORS."
The sense surrounded me that the enemy is really about to "put on a show", the wind may howl, the thunder may roar, the lightning may strike loudly but REMEMBER it is JUST NOISE!!!!! It is SMOKE AND MIRRORS. It is NOT REALITY!!!!! When you hear the sound of a violent storm, STAND, it is not as it seems, NOTHING has changed. Stand firm and DECREE what He has spoken, it's nothing but SMOKE AND MIRRORS. The Lord is going to "disempower it all".
I saw the Lord with an iron fist and He was decreeing "WHO CAN STAND AGAINST WHAT I HAVE PLANNED AND DECREE. I WILL RULE AGAINST INJUSTICE WITH AN IRON FIST. THE DESTINY OF MY HEART IS ABOUT TO MANIFEST!!!!!! The enemy is attempting to have ONE LAST ATTEMPT, but it will NOT MANIFEST as My people stand and decree with Me."
"There is about to be SUDDEN TURNS in CITIES FOR VICTORY!!!!!!!" The STAKE of VICTORY has been struck into the ground by the prayers of the saints and the HARVEST, breakthrough momentum is about to manifest like a deep WELL of water being struck open and OVERFLOWING with POWER and FORCE to bring LIFE, REFRESHING and HEALING!!!"
PEOPLE OF GOD IN THE UNITED STATES OF AMERICA, YOUR GREATEST GLORY DAYS ARE UPON YOU!!!
"My people, in this new season there is a new invitation upon you, to come into a new day of destiny. I require your YES, I require your surrender and yieldedness and DREAMS are about to manifest in ACCELERATED MOMENTUM. The enemy has been fighting VIOLENTLY to abort the dreams that I have given you My people and the dreams I have for the nation, but in the partnering with Me, you are now moving into a season of seeing a POWERFUL move of My Spirit to bring the SUDDEN BIRTHING OF DREAMS. Not only have you been contending in this season My people for the dreams I have given you for your life, but the dreams of the NATION."
Instantly I had a vision, and I was lifted above the nation of the United States and written in red across the entire nation was the Scripture, Isaiah 22:22
"I will give him the key to the house of David–the highest position in the royal court. When he opens doors, no one will be able to close them; when he closes doors, no one will be able to open them."
I saw the AWAKENING to the Gospel, the invitation through the death and resurrection of Jesus Christ, that HE opened a door to eternity for ALL that NO MAN can shut, being spread across the nation with great speed and fire. It was like WILDFIRE. As I was watching it spread I heard the words "The season is upon you where the fish are going to JUMP INTO THE BOAT!!!. This is the season of SUDDEN SALVATIONS!!!!!!" The harvest is about to SIGNIFICANT INCREASE in the United States of America like has never been seen before. The Gospel is about to COME ALIVE with the FIRE OF HIS LOVE that is going to leave the people of God in AWE of His heart for ALL. The beautiful reality of John 3:16 is going to BURN ACROSS THE NATION LOUD and CLEAR.
"People and nations will come to you for HOPE My beautiful America, because of your TESTIMONY of how I moved in this season. People of God, be READY to give an answer for your hope (1 Peter 3:15), an answer for your faith, but also for the TESTIMONY of how I moved within your nation to turn a CURSE and herald in the season of BREAKTHROUGH and HEALING. Testify of the power of prayer, decree and surrender. SO MUCH HOPE shall flow out of you and out of America to ALL THE WORLD from this season!!"
"Your greatest Glory days are upon you!!! My people, you are going to SEE MY GLORY and experience the weight of My Glory in such tangible increased ways in this season, it will leave you UNDONE by My power and love. I am bringing you BACK to a place of AWE in who I am and My power and the reality that NO ONE can stop what I am doing!!!!!!!! A tidal wave of My Glory will explode from within your midst and spread THROUGHOUT the ENTIRE NATION declaring "AMERICA, SEE THE GLORY OF JESUS! AWAKEN TO THE GLORY AND LIFE OF JESUS! AWAKEN TO YOUR SAVIOUR, not a man, but JESUS CHRIST!!!!"
FAVOUR, FAVOUR, FAVOUR TO RELEASE THE NEW FLAVOUR
In this new day of destiny, I saw DOORS of opportunity EXPLODING OPEN like DOMINO'S for the people of God in the United States. The KEY is to GO LOWER STILL, GO DEEPER, KEEP SAYING YES!!!!
I heard the words "In this new day of destiny upon you My people a THREE-FOLD CORD of FAVOUR is being released to you. Favour, Favour, Favour to release the NEW FLAVOUR. Authenticity is being birthed in the body of Christ as I purge, cleanse, purify and heal My people in the United States of America.
The flavour of authenticity and LOVE is going to be tasted in new and fresh ways far and wide across the nation in these days of destiny. You will not be able to envision the provision I am releasing into your lives in this season. The upgrade and increase that you will experience will be exponential and IN YOUR NEW POSITIONING taking place now, from this point, watch and see how I am going to move through you with POWER to see My Glory extended. As you stand My people, as you decree My people, as you awaken and partner with Me to bring CHANGE in ME to this nation by saying "YES", America is going to be KNOWN as a RIGHTEOUS NATION of PURITY, INTEGRITY and HOLINESS where My GLORY RESIDES. This IS your moment!!!!!!!! This season has been your moment, and NOW the breakthrough has begun!!!!"
Lana Vawser
https://lanavawser.com/ -
President-Elect Trump Makes Good on Key Campaign Promise with Carrier Deal - 11/30/2016
The air conditioning company Carrier Corp. announced it has reached a deal with the president-elect to keep nearly 1,000 jobs in Indiana. Donald Trump is racing towards the presidency—with more cabinet picks, a Twitter firestorm and a big win on jobs. A steady stream of visitors at Trump Towers this week provides a glimpse of the high-powered auditions for cabinet posts.

Full Article »


8 Subtle Strategies Satan Uses to Warp Your Child's Sexuality - 11/30/2016
Watch for these sneaky ways the enemy brings confusion to your family. There is a war waging all around us. It is one none of us can escape. Without a doubt, the battlefield of human sexuality is an area of particularly violent struggle. Whether parents want to acknowledge it or not, our children are thrust into this battle at a far younger age than we can imagine.

Full Article »


The Left's Appalling Whitewashing of Castro's Legacy - 11/30/2016
"Fidel Castro's legacy is one of firing squads, theft, unimaginable suffering, poverty, and the denial of fundamental human rights," Donald Trump said of the Cuban dictator's death. Castro destroyed a thriving society and imposed penury, either out of Marxist dogma or out of resentment that his out-of-wedlock birth had left him with a stigma among Cuba's middle classes.

Full Article »


UK: How Gypsies move from fortune-telling to fervent Christianity - 11/30/2016
Huge numbers of Gypsies and travellers in England now say they've joined a new movement called Light and Life. Those who join have given up alcohol and fortune-telling, and many have abandoned their Catholic faith. The Gypsy-led movement, has grown rapidly in the past 30 years - it says up to 40% of British Gypsies belong to it. 6,000 attended the church's UK convention.

Full Article »


Ben Carson Has Big Ideas about How Trump Could Unlock the Church's Prophetic Voice - 11/30/2016
"If we rescind the Johnson Amendment and people are not afraid of losing their tax (status), then we will see Donald Trump be vigorous," and Judeo-Christian values return to the American forefront. The Johnson Amendment prohibits those with 501(c)(3) tax distinctions like churches and ministries from engaging in political commentary.

Full Article »


9/11 Mastermind Verifies: Al Qaeda is Using Immigration to Defeat America from Within - 11/30/2016
The jailed architect of 9/11 revealed that al Qaeda's plan to kill the United States was not through military attacks but immigration and "outbreeding non-muslims" who would use the legal system to install Sharia law, according to a blockbuster new book...

Full Article »


Cuba: what's next? - 11/30/2016
Cuba is in mourning this week, following the death of dictator, Fidel Castro. There was some freedom of religion. However, there has not been a Christian bookstore there for 53 years. The government has begun seizing church buildings and church leaders being arbitrarily detained, harassed, and the confiscation or destruction of their church and personal property.

Full Article »


Trump Was Right on Illegal Immigrants Voting in Presidential Election: Here's Why - 11/30/2016
Trump Was Right on Illegal Immigrants Voting in Presidential Election: Here's Why. A 2014 study found that 25% of illegal aliens polled were registered to vote [and that] 6.4 percent of non-citizens voted in 2008 and 2.2 percent voted in the off-year 2010... Click here to read.

Full Article »


Iranians Who Love Jesus, Israel and the U.S.: An Inside Look at "Infectious Faith" - 11/30/2016
Despite the constant threat, danger, and risk, these Believers keep the faith. Now they've found a church home and family. Their pastor leads house churches in Iran, the United States, Canada, Germany, and Malaysia, all via Skype. "The main church is my house, and through the Internet I connect to everybody'" He says a great revival is underway within Iran.

Full Article »


Israel douses fires that forced mass evacuations - 11/30/2016
Firefighters extinguished blazes that ravaged Israel and the occupied West Bank for five days and forced tens of thousands to flee, authorities said Sunday, blaming arsonists for some outbreaks. There were no deaths but 122 people were treated for injuries. Around 700 homes were damaged or destroyed as flames fed by high winds ripped through thousands of hectares (acres).

Full Article »


Unlimited permission to copy and post or reprint without altering text or profiteering is hereby granted subject to proper credits and inclusion of this web address: http:/// - http:// http://archive.openheaven.com/ -
Thank you for forwarding the OpenHeaven.com Digest to your mail list.


http://archive.openheaven.com/ - mailto:basileia@earthlink.net -