http://visitor.r20.constantcontact.com/email.jsp?m =1104104269157" shape="rect">
Watch and Pray: Keeping Secure in a World of Terrorism
It was August, 1995, in war-torn Bosnia. A Bosnian pastor asked me, "Are you and your ministry team willing to share our reality?" I asked what he meant by "our reality". His reply was, "Are you willing to drive through the snipers with us?" Immediately and then later that night I had visions of the Harrison Ford movie,
Clear and Present Danger,
when he and his colleagues' cars were firebombed and hardly anyone escaped. However, since my own colleagues and I knew we were in the Lord's hand, on His mission to facilitate a peacemaking prayer initiative, and since thousands were in prayer for the nation, we decided to drive north with our Bosnian friends past the Sarajevan snipers. We sang hymns and prayed as we went, feeling the confidence, assurance and peace that come with keeping focused on the Prince of Peace and made it safely through
.
The UPRISING (United Prayer Rising) about to happen in South Korea!
There is still time to register to take part in the UPRISING: World Youth Prayer Assembly, whether you are a youth or adult. It will be held July 26-29 in Seoul. Details for registration are on this website-
www.unitedprayerrising.com
To get you into the mood, here is a wonderful and anointed song about the power of united prayer to bring His transformation to our world. This musical group will be with us in Seoul along with other gifted prayer and worship leaders. Please have a listen with the link below and pray with us for the UPRISING to be a powerful time in His presence that will be used to spark a worldwide movement of prayer for and with the Next Generation of youth and children.
Hope to see you in Seoul later this month!
Introducing 'The Power of Prayer' - a song for United Prayer Rising, 2016
The Power of Prayer was written by Richard and Stephanie Coates from Weston-super-Mare, UK in the Summer of 2016. Rich felt prompted to write it after accepting an invitation to attend United Prayer Rising in Seoul, South Korea in July, 2016. Richard said, 'There are a plethora of massive issues affecting Korea. This event will be a significant gathering where we will be praying in several ways - repenting, listening to God, proclaiming blessing, worshipping, interceding and seeking solutions to real life issues affecting millions of people. We will also be seeing God at work in thousands of young peoples' lives.' 'My hope is that the song will inspire and encourage the younger generations in particular to enrich their experience of the real purpose and power of prayer. I have a heart for young people and their spiritual development. My prayer is that this song can help young people to find their unique calling and that each one of us returns from UPRISING with a renewed vision and a sense of God's direction.'
Brexit: a significant spiritual moment for the UK and Europe
We are at a historical moment as a nation in the UK. We may be entering a long period of political and economic uncertainty. We also believe we are at a very significant moment spiritually. Jesus is Sovereign - 'In Him all things were created, in heaven and on earth, visible and invisible, whether thrones or dominions or principalities and authorities - all things were created through Him and for Him.' Colossians 1:16.
A Wakeup Call about the Dangers of Islamization
Please have a look at this impassioned cry from a worried British man and pray accordingly for your nation.
Believing God together for His light to break through in Afghanistan and Pakistan
Pakistan and Afghanistan are two different countries today. In the past it was one area of the world with many of the same people groups and people speaking the same language. Even today, it is a very fluid often non-defined border. We have referred to this area as under the spiritual principality of the "Prince of death." When it comes to terrorism these two physical countries need to be seen as one. What happens in one affects the other and vice versa. To bring terrorism down it will have to be dealt with in both countries. To accomplish
anything, both countries are going to have to deal on the physical level with the issue of terrorism at the same time; and stop terrorists from going across this fluid border and then blaming the other country. But to accomplish this the "Prince of death" must be dealt with in the spiritual realm. It is a spiritual battle. And this is why we come to you again and again asking for your prayers.
Read More

Report from the Global Proclamation Congress
The New Wave is flowing! This time it reached a high water mark as many of you were praying for the recent Global Proclamation Congress for Pastoral Trainers in Bangkok, Thailand, June 15-22. We felt those prayers in powerful ways as 2,573 delegates gathered onsite representing 101 of the 112 registered nations. 872 more wanted to attend but in some cases were denied visas after multiple attempts.
Together 2016 on the Washington DC Mall- Join Hundreds of Thousands to Pray for a Reset of America
Just a couple weeks now for this convergence of prayer weeks until.....
Here are some prayer concerns:
Many people are still making their decisions about coming to D.C. Let's pray that any hesitation will be resolved, any obstacles removed. Pray that people will respond to the prompting of the Holy Spirit and feel compelled to join us on the Mall.
Pray that we will finish the 40-day fast strong, with renewed enthusiasm and energy to keep pressing into God even beyond the fast-asking for that supernatural reset of our nation.
Pray for accuracy in predicting the number of people who will be on the Mall-and how that affects the site plan, staging, sound, etc. The Together staff needs to work well with the National Park Service in making that determination.
Weather, weather, weather. We're on, rain or shine. But let's pray for reasonable temperatures, good cloud cover, and no hint of rain!
Pray for the safety and security of the event. Pray that our security people will be aware and alert to every threat or situation, and that there will be no medical emergencies.
Continue to pray for a unified focus on Jesus from the platform. We are asking God for humility to reign in each worship leader and speaker, with an attitude of preferring one another and radically loving Jesus.
Pray that at least a million hearts will be reset to Jesus on this historic day-and that we will see the fires of revival ignited and spread through our nation.
Many people expressing fear about attending, especially after the shootings in Orlando. We have very good security in place, that includes both hired security and extensive park police covering. So an additional prayer is that Satan would not use fear to cause people to change their plans and pull out - or not plan to come at all. And of course, that any scheme or plan would be uncovered and thwarted.
Watch our Video
Carol Madison
Prayer Coordinator for Together 2016
Linking Movements of Prayer and Mission: International Prayer Leaders' Gathering at Herrnhut, May 8-12, 2017
The International Prayer Council is a team of 25 leaders of major regional and international prayer initiatives and movements who together lead International Prayer Connect, a network of prayer networks. We have decided to call those who lead prayer networks and ministries at the national, regional and international level together for a unique time in the presence of the Lord for united prayer, learning from one another, and planning strategies for the future of the international prayer movement.
Christians Urged to Pray for the USA'S Critical Election
Get Out the Prayer 2016 is mobilizing believers to influence the political process not only with their votes, but through appeals to a higher authority. The spiritual campaign has facilitated the creation of prayer groups and "Prayer at the Poll" events around the nation, encouraging Christians to pray regularly for America's elected leaders and those running for office.
Franklin Graham repeatedly tells his crowd that "the most important thing we can do today is pray for America." "Your vote matters; don't stay home," he said. "I'm not telling you who to vote for; God will tell you who to vote for."
"for I know that through your prayers and God's provision of the Spirit of Jesus Christ what has happened to me will turn out for my deliverance."
(Philippians 1:19 NIV)
Governmental Collusion with the Muslim Brotherhood in the USA
On Tuesday, June 14, following the monthly prayer leaders meeting at FRC, several of us went to the National Press Club, where Phil Haney, our friend, fellow intercessor, Bible teacher, scientist, longtime investigator for the Department of Homeland Security (ret.), and whistleblower, told the story behind his new book See Something, Say Nothing (Available on Amazon, etc.). It was a remarkable press conference.
Rejoice over Rise-Up Now and Its Impact!
Glory to God! 600 hundred people from 27 countries, gathered at Milan Italy to pray and ask the Lord for Europe's season of visitation. Both Arab speaking and local Europeans were together echoing Isaiah's cry (64:1), that He will tend the heavens & come down, that those mountains challenging Europe will be shaken, and that the Lord Himself will restore Europe's true calling as the bride of Christ.
Korean Assembly for Unification
Korean Assembly for Unification (KAFU): the largest mass gathering for the sole purpose of unification was held on June 24, 2016. It is an ongoing effort to bring together 300 representative organizations to usher in the beginning of the largest nationwide unification movement until the day of Korea's unification.
Pray with the Aussies for their Election this Saturday, July 2
We are nearing one of the most important elections in the history of Australia.
We need to cry out to God! #AusPrays2016 is a united call for seven days of Prayer & Fasting for Australia and the coming Federal Elections on Sat 2 July 2016. This focused time of prayer begins on Saturday 25 June and finishes late on Friday 1 July 2016.
A Call for Vigilance in Prayer: Serious Islamic terrorist issues on the US border with Mexico
Please click the attached article link and pray accordingly.
Significant Gathering of Native Americans
The event which brought together representatives from various Southwestern tribes was organized by Cornerstone Ministries, a network of Navajo pastors and ministriesled by Pete Belon. It has become evident that the Father is doing a unique work among the Navajo by the fact that the President and Vice-President, along with 16 members out of the 24 Tribal Council, are Christian. Also, the unique step taken by the previous Navajo President, agreed upon by the Tribal Council, to make an official covenant of friendship with the nation of Israel. This, coupled with he unique location of the Navajo at the 'Four Corners' of our nation in the Southwest, emphasizes to us the importance of the Body of Christ nationwide; to take notice, pray for, and resource the redemptive Kingdom activity happening among the Navajo and the tribes of this region.
IPC Calendar


16 July "Together2016" on the Washington DC Mall
26 - 30 July - UPRISING: World Youth Prayer Assembly in Seoul, Korea
22 - 26 Aug - Welcoming the King of Glory in Africa
mailto:welcometheglory@gmail.com" shape="rect - 19 - 23 September - Leadership Training Summit Africa, Ethiopia
30 Sep - 8 Nov -
Two 40-day Prayer Challenges for the USA
4 - 7 October - Southeast Asia Prayer Consultation, Malaysia
For more information, email seapckl2016@gmail.com
27 - 28 October - National Prayer Assembly for the USA, Washington, DC (by invitation only for ministry leaders- contact Lisa Crump, National Day of Prayer, for more information Lisa.Crump@nationaldayofprayer.org
27 - 30 October -
"Awaken the Dawn: Geneva 2016", Geneva, Switzerland
2017 19-22 January - Great Commission Prayer Summit, Thailand

The IPC Website

The IPC website is part of a hub that aims to equip and inform the Church worldwide. We run it as a service to our partner organisations and ministries to help them to publicise their prayer alerts, news, events and resources. We would invite you to get involved.
1. News / Events: news of international prayer-related interest such as upcoming initiatives and conferences
2. Regional Prayer Requests: strategic prayer requests and alerts for your nation or region
3. Resources: teaching articles, media or testimonies
... we can, in most cases add them to the website. Please send copy along with images and hyperlinks to any existing online content that we can point people to for further information.
Articles for inclusion should be submitted to the IPC administrator at office@ipcprayer.org.
About International Prayer Connect (IPC)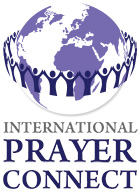 OUR VISION:
"Compelled by God to seek Christ's glory worldwide for the blessing, healing, and transforming of the nations, International Prayer Connect exists as a coalition of prayer networkers and mobilizers working together to motivate, develop and equip national movements and local churches to fill all nations with prayer for the fulfillment of the Great Commandment and the completion of the Great Commission."
HOW WE OPERATE:
The IPC is not an organization as such. We are a fellowship of people involved in mobilizing prayer throughout the world. We function as an international "network of networks", connecting international, regional, and national prayer ministries and networks. We also arrange or support special prayer initiatives that bring prayer leaders together from time to time to pray for matters of regional and global concern to the Body of Christ. Regional prayer summits have been arranged or supported by the IPC in most regions of the world as well as international prayer initiatives for the United Nations, Hollywood, and other issues.
The IPC is led by an international leadership team, now called the International Prayer Council, is composed of twenty leaders who coordinate regional prayer networks or international prayer initiatives of various kinds. We seek to be catalysts and connectors within the global prayer movement towards the fulfillment of Habakkuk 2:14- that "the earth will be filled with the knowledge of the glory of the Lord as the waters cover the sea."
We do not have an official membership but connect with individuals and networks through
IPC
Connections,
a periodical newsletter distributed via e-mail to give prayer information to interested people. Please share this newsletter with prayer coordinators, prayer network leaders, and others who have an interest in the global prayer movement so that they can be informed about different prayer initiatives, existing prayer networks, and how to participate in them.
Donating to IPC Through PayPal

PayPal is an online banking service that can receive donations from over 30 currencies worldwide through automatic draft and credit cards. It is safe and secure. International Prayer Connect is a non-profit ministry funded through the Transformation Prayer Foundation and relies on individual donations to keep the work going. If you are willing to provide support, please click below. Thank you for your sacrificial gift to IPC! Click Here to Donate
Contacting the IPC Office

Email:
mailto:office@ipcprayer.org" shape="rect -
IPC Website (free resources and information for all ages):
http://r20.rs6.net/tn.jsp?f=001DnwzhWRLrTYyWW5JwK42b0CMHkD8P vUq9__AyDddOp-Pg51-p397paCyyfcuIh6hEdcxCQ6u1nLJR62JPhZYFd5ju wYZu29kA2LZllsKqcmNQF_nj91dUuQrmE9IgIXhQCJbvDEWU1ioYNhFOVMhf vUWzf3KVTYA3L92vGuBI3c=&c=ATv91RB-GQzAtbTFIRwiZyMKREz-cu vIaJOfL3VlgECCLCfBxK1hFQ==&ch=icxjjwsS0XmJiKlmqJoQtkGN9- Pnza_untYSnIdZYr8vlClpVpG2Dg==" shape="rect" alt="http://www.ipcprayer.org -
NOTE: Constant Contact is our mass e-mail service. If you have unsubscribed from the newsletter through Constant Contact, you will not be sent other information you might be expecting from IPC. To get back on specific database mailing lists, you will need to sign up again at http://r20.rs6.net/tn.jsp?f=001DnwzhWRLrTYyWW5JwK42b0CMHkD8P vUq9__AyDddOp-Pg51-p397pX-nu-dgWg7yJML5LthHIl_1nkzppTigwATQh 8WXcpQOdWKgyCkM_s_ib2BUL2TFPX_soyMkNiTwQGBHovO-lWjkF4aIFD3Um 0GruI55mb6MDwLtHughpl-FumoM6F6gw70Fv15cbkJQvRLgL89M4hNUOK62C fF_7A==&c=ATv91RB-GQzAtbTFIRwiZyMKREz-cuvIaJOfL3VlgECCLC fBxK1hFQ==&ch=icxjjwsS0XmJiKlmqJoQtkGN9-Pnza_untYSnIdZYr 8vlClpVpG2Dg==" shape="rect" alt="http://www.ipcprayer.org/index.cfm?&menuid=70 - . You may choose from 3 e-mail lists (IPC Connections Newsletter, Children in Prayer, and International Prayer Alerts). You can unsubscribe at any time by contacting the office or hitting the "unsubscribe" link at the bottom of the newsletter.