"2017- A Year of Big Divine Turnaround"
by Lonnie Mackley Jan. 1st, 2017
As we roll into this new year we are also entering a brand new era spiritually where many who have been waiting and preparing themselves will see a big divine turnaround full of complete restoration, healing, blessing, deliverance, and fresh anointing and ministry assignments from God. This is not another false start, it is the genuine real deal that God has been planning and preparing you for all along. The Israelites in the wilderness seemed like they would be there forever, but then came the time when God knew they were ready and able to go forward and then their lives changes instantly.
Many wilderness people have been at a place where they have seen their old lives, ministries, and relationships wind down, and now you may be feeling irrelevant, shut down, and that the presence of the Lord is far from you. Things may seem and feel this way, but I can tell you truly that they are just the opposite. You have just finished the old and you are about to see the new, but you are in the gap between that can seem very futile and pointless if you look at it in the flesh. God brings life from lifelessness and you are about to be reinvigorated, rejuvenated, and restored in every way needed!
A great and powerful anointing is about to be poured out upon you for signs, wonders, and miracles, and your days will be spent walking in the abiding presence and blessing of God as you go about doing His will and preaching the message of the gospel and sharing the love and mercy of Jesus to everyone you meet. So take hope today and trust that you have been walking out Godís divine plan for your life from the beginning. Once all of these wonderful things begin soon you will have a hard time even remembering this old life. 2017 will be a year of big divine turnaround for you, so rejoice!
PS 126:2 Our mouths were filled with laughter, our tongues with songs of joy. Then it was said among the nations, "The LORD has done great things for them." 3 The LORD has done great things for us, and we are filled with joy.
https://www.facebook.com/LonnieMackleyMinistry - https://www.facebook.com/LonnieMackleyMinistry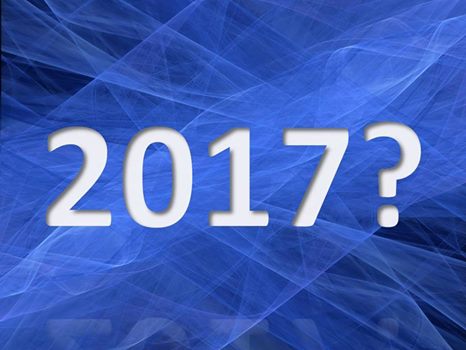 -------------
http://lonniemackley.tripod.com/