Posted: 04/09/2010 at 1:41pm | IP Logged

---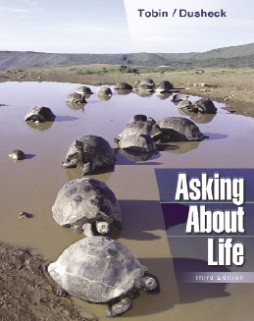 School Board Considers Ban Against Textbook Biased Against Jews and Christians
by Nathan Black, The Christian Post
KNOXVILLE, TN - The Knox County Board of Education in Tennessee is considering an appeal for the removal of a biology book that one parent says is biased against creationism.
Asking About Life, Kurt Zimmermann contends, shows "a clear bias by the authors towards Christianity."
The textbook defines creationism as "the biblical myth that the universe was created by the Judeo-Christian God in 7 days."
Richard Dawson, who wrote his master's thesis on the theory of evolution and has two daughters with teaching degrees, said while the question at hand is about whether creationism is a myth, his question is: "Is evolution a myth?"
"There is no good science supporting the theory of evolution," Dawson maintained before the school board. "No one anywhere knows how to create life in a laboratory. There's no proof that spontaneous generation can or ever occurred.
To view this article, click here.