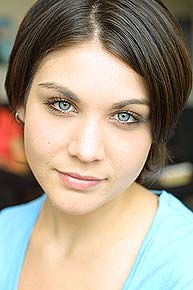 Privacy Policy
We take security and privacy issues very seriously. These factors are fundamental to the integrity of our ministry.
We operate in full accordance with the legislation set out in the data protection act. In addition we have set out the following privacy statement to protect your rights and to create an environment that you can trust.
We will respect the privacy of every individual who visits our websites or responds to any product or promotion that is part of our network.
Our members, clients and customers names are stored in an electronic database. We will not reveal any personal information to any third party without their express permission. We will take all reasonable precautions to protect your personal information from misuse or loss.
We collect information about the computer operating system you use, the type of browser, the domain name and/or advertisement from which you are linked. In some cases (and especially Affiliate programmes by necessity) we store information on your computer in the form of a cookie.
A cookie is a small text file that contains the affiliates ID number and can also be used to track pages that have been visited. In many cases when using our services it is necessary to have your browser enabled to receive them (which is usually the default setting anyway). Please refer to your browser instructions or help screen to learn more about these functions. The only personal information a cookie can contain is information you supply yourself. A cookie can't read data off your hard disk or read cookie files created by other sites.
In some cases, and always in the case of any attempt to enter our systems areas without consent (commonly known as hacking) we reserve the right to activate (automatically or manually) tracking facilities to identify the intruder. This information will be recorded and reported to the appropriate authorities. On occasion counter-measures where deemed necessary may be employed, but always within the bounds allowed by law. In general we want people to respect our privacy in the same way as we respect others.
---
Terms of Use
Disclaimer. Whilst every care is taken to ensure the integrity of content, due to the "live" nature of some of the services we cannot always guarantee the reliability of content. We reserve the right to edit or remove items without explanation and at our sole discretion. We reserve the right to ban persons who abuse our hospitality either through lewdness or false accusation, in which instance we also reserve the right to bring legal action.
We hope the information provided on this site will be useful and that you will be blessed by it, but it comes with no guarantees; we will not be held liable for any damage, be it physical, emotional, financial or otherwise, resulting from the use of information provided on this website.