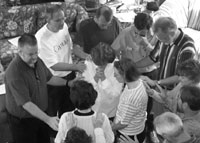 House Church Information and Networks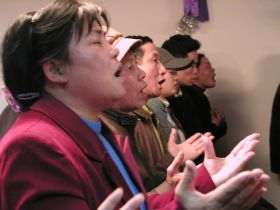 God is looking for those who will become a new kind of people - a New Jerusalem people, a people of His presence. And through His people a new kind of rule on earth - a rule of love, righteousness, peace and Joy - the kingdom of God lifestyle.
At OpenHeaven.com, we seek to be a service to the explosive house church/organic church movement throughout the world. Today, over 112 million Christians worldwide do not attend a traditional church. Every year, one million Christians leave the institutional church in the United States. Presently, the number of adult Christians meeting in house church/organic churches in the USA is five million. This number is growing by the day.