News Editor


Senior Member





Joined: 04/17/2006
Online Status: Offline
Posts: 3575
Posted: 04/12/2010 at 7:31am | IP Logged

---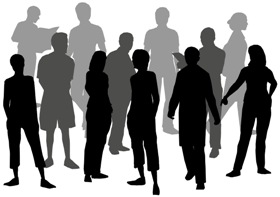 Survey Says Millions of Unchurched Adults Are Christians
The Barna Group
VENTURA, CA - One of the objectives of many churches is to attract people who do not participate in the life of a church. New research from The Barna Group, however, points out that most of the unchurched in America may be different than expected.
One of the biggest surprises to some people, however, is that a large majority of the nation's unchurched population is drawn from the sector comprised of people who consider themselves to be Christian. In the United States, 83% of all adults label themselves "Christian." The percentage is lower among the unchurched, but such self-identified Christians still outnumber those who do not embrace Christianity by a three-to-two margin (61% vs. 39%).

However, several interesting insights define the self-identified Christians among the unchurched. A majority of them (53%) have distanced themselves from being either Protestant (30%) or Catholic (17%), although almost all of them had at one time been associated with one of those groups. Also, close to one out of every five (18%) can be considered to be "born again" – not based on self-description, but upon saying they have "made a personal commitment to Jesus Christ that is still important in their life today" and that when they die they believe they will have eternal life with God only because they have confessed their sins and accepted Jesus Christ as their savior.

Other interesting insights into the self-identified Christians who have distanced themselves from a conventional church relate to their beliefs. Two-thirds (68%) hold a biblical view of God – that is, He is the all-knowing, all-powerful creator of the universe and He still rules that universe today. However, only one-third (35%) agree to any extent that the Bible is totally accurate in all the principles it teaches. Only one in seven (15%) claim that their religious faith is very important in their life. One out of five (22%) contends that the ultimate purpose of life is to love God with all their heart, mind, strength and soul. A mere one in seven (14%) claims to have a clear sense of the meaning and purpose of their life. And minorities of the group, ranging from one-quarter to one-third, support the notions of salvation by grace alone, Jesus Christ living a holy and sinless life on earth, and Satan existing today.

Demographically, the self-identified Christians among the unchurched stray from common assumptions. Within this group, women outnumber men; Boomers and their elders outnumber the young; downscale adults double the number of upscale unchurched; conservatives are more common than liberals; and whites outnumber minorities by nearly a three-to-one margin.
More …
Source: Barna.org
© 2010 The Barna Group