Posted: 04/12/2010 at 8:04am | IP Logged

---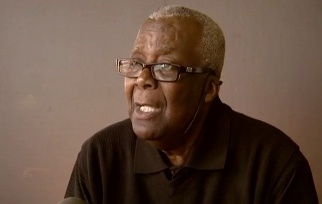 Promise Keepers president Raleigh Washington - Why are we inviting the women? Because 50 percent of homes across America don't have a man.

Promise Keepers Relaunches, Invites Women
by Efrem Graham, CBN News
HAMPTON, VIRGINIA - A Christian ministry that reached millions of men in the early 90s is back with a mission to transform the nation one city at a time.
Promise Keepers re-launched this (past) weekend, holding its very first gathering in Hampton, Virginia. There were a few familiar faces on stage, but a new group in the audience.
Bill McCartney is back on the Promise Keepers' stage, helping to lead the organization he started 20 years ago to reach men for Christ. He left in 2003 and answered the call to return in 2008.
"Really it was the Lord," McCartney said. "I never intended to come back. I never expected to come back. Never really wanted to come back."
But the former University of Colorado football coach is the first to admit the need for Promise Keepers is even greater now than it was 1997 when he lead 1.4 million men to the Mall of Washington for an historic prayer meeting.
"The word justice means seeing a need in others and responding to it," McCartney said. "So if you are really a person of justice then your antennas are up and you are looking for around saying, 'Lord how can I be a part of the solution,'" McCartney said.
The Promise Keepers meeting in Hampton, Virginia is the gathering of the re-launch of the ministry. And there is one big change from when it began in 1990. It now includes women.
"We still see the man as the catalyst." said Dr. Raleigh Washington, president of Promise Keepers. "But it's more now a focus on the family.
Washington returned to the ministry with "Coach Mac" and the new vision.
"Why are we inviting the women? Because 50 percent of homes across America don't have a man in it," Washington said. "So, if we are going to transform homes and churches and cities and America, how can we ignore half the homes where a man is not there?"
Homes like Tia Lott's, where she is a single mother of two boys, who came to the Promise Keepers meeting with her 14 year-old.
"It's been really hard, but because I believe in God it has not been undoable," Lotts said. "One of the speakers talked about how men give strength and women give life and I chuckled to myself because somehow I have to give both to my boys because I have to be the man and the woman. But that is where I am in Jesus and He is showing me, just to continue to give life and He will give the strength without a man in the house."
Her son Clay leaves the meeting with both, after answering the alter call and accepting Christ as his savior.
"Just so God could bless me and lead me through the future and I can make right decisions and live a right life in Jesus," Clay said.
There are four more meetings on Promise Keepers' schedule in the months ahead. They are to be held in Orlando, Dallas, Denver and Los Angeles.

Source: CBNnews.com
© 2010 The Christian Broadcasting Network


Edited by News Editor on 04/12/2010 at 8:15am