Posted: 09/29/2016 at 12:53pm | IP Logged

---

OpenHeaven.com Digest Publication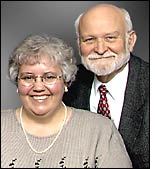 In This Issue
1. The Glory of Spirit Kingdom Living
2. I Am Leading You Deeper Into the River of My Rest
3. News Headlines

SUBSCRIBE OpenHeaven.com Digest

1. The Glory of Spirit Kingdom Living
By Ron McGatlin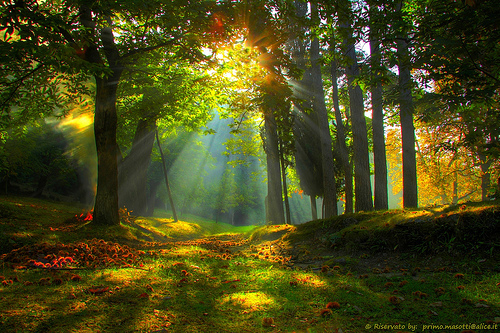 The Glory of Spirit Kingdom Living
By Ron McGatlin
The most glorious, peaceful, and fulfilling life of joy on earth is life in the kingdom of heaven on earth. The glorious kingdom of God and His righteous way of life is now available on earth. The radiant peace of pure holy LOVE flows from heaven to bubble up from within the hearts of God's Spirit people. (John 7:38-39). The deep river of Spirit life flows effortlessly into the hearts of His people cleansing every spot and smoothing out every wrinkle, healing every wound, removing every disease and darkness of the soul, and restoring our spirits to His Spirit, His heavenly life becoming our life here on earth.
The fountain of His life becomes as springs of living water from deep within that flows out from His people becoming a river of life to cleanse, hea, and deliver the earth restoring the world to the kingdom of God on earth as it is in heaven. (John 4:14). There is no other plan of God; there is no backup idea or plan B.
All other plans perpetrated by man and the devil are doomed to fail. (Mat 5:13). There is nothing that man can build apart from God that shall stand. Even the cunningly devised mixtures of building using the name of God and seeking to employ His kingdom principles without Him and His love will eventually utterly fall to the ground and be burned into ashes. A life or a nation built upon the foundation of the name of God mixed with the ways of the fallen world will crumble. (Mat 7:24-27).
A NEW CREATION
The true kingdom Spirit River of the pure holy love of God is bringing forth a new earth and new heavens around the earth, filled with the glory of God and void of the false kingdom of darkness. Yes, the same Planet made new just as a person's life filled with Christ Jesus by the Spirit of God is A NEW CREATION, so this world and the heavens around it are becoming a new creation. (2 Cor 5:17). As JD King recently wrote, "God is making all things new, He is not making all new things."
The Word of the Kingdom
The word of the kingdom sowed into the world is changing the people and the world. The word of the kingdom is good news. Jesus is the Word. The preaching of the gospel of the kingdom that Jesus proclaimed and demonstrated absolutely without exception changes the world. Jesus did not just preach the gospel of salvation. He really did preach and demonstrate the gospel of the kingdom of God on earth. (Mat 9:35). When the Spirit finds good ground enough to receive the seed of the word of the kingdom and it begins to grow, life as it was before absolutely cannot continue unchanged. (Mat 13:18-23).
The life structure and understandings - both natural and religious - of our past life cannot carry or sustain the word of the real kingdom. Jesus spoke of this as putting new wine into old wineskins and said that it would not work, but the old wine skin would burst and all the new wine would spill out. (Mat 9:16-17).
Not everyone will receive and grow the seed of the word of the kingdom to maturity.
Those who cannot or will not receive and grow the kingdom seed in their hearts will reject, despise, and greatly fear those who are growing the kingdom seed. They will usually abruptly separate from them or cast them out from their local congregations. The devil will raise up strong opposition to seek to kill, steal, and destroy the word of the kingdom and all who carry the seed of the real kingdom of God. (John 16:2).
In the time of transition religious leaders often fear the pure love and the word of the kingdom flowing from the humble people carrying the seed of the kingdom. (Acts 5:33, 40). They may see them as threats to take over their church because the people are drawn to their love and word of the kingdom in them. Political leaders will often see them as a threat to the nation and their structure of governance. They will join the effort to either marginalize the kingdom people or wipe them off the face of the earth.
Thus the entire world is divided into those who possess the true kingdom and those who do not and will not. This is why Jesus said that he had come to bring a sword of division. (Mat 34-36). He also said that the kingdom suffers violence and violent men take it by force. (Mat 11:12).
The devil does not oppose all religion but always opposes the real kingdom of God.
The devil is not strongly bothered by a gospel that only proclaims heaven after death and not in this life, because this allows him and his people to continue to steal, kill, and destroy in this life now in the world. (John 10:10). The gospel of the kingdom that brings forth heaven and its ways of life into this world puts an end to the works of the already defeated devil in this world.
The devil is also is not bothered by a watered down powerless presentation of the kingdom as only having been in the past or will be in the future. (2 Tim 3:5). It is the proclamation and coming forth of the kingdom of God now on earth in the people of God that will appropriate the finished work of Christ Jesus for the total removal of the devil and his false kingdom from Planet Earth. (Col 2:15) (Luke 10:19).
THE SNARE OF NATURAL WISDOM
Many today who have heard the word of the kingdom are struggling with disappointment and failure, because the old wine skin of natural wisdom and understanding into which they received the word of the kingdom is bursting and spilling out. Perhaps one of the most difficult places to be is to see and taste the real word of the kingdom and then not be able to fully enter it or to sustain it.
If this is you, be of good cheer; the answer is here and God has not abandoned you forever. For many people life has become unbearably difficult and painful. If the glorious life of the kingdom seems unreachable or unsustainable; it is because the old wineskin is being discarded or crucified that the new order of life in the kingdom can flow into a fresh new container. Yes, you may have thought that had already been done when you turned to Christ Jesus as Savior or when you received the baptism or fullness of the Holy Spirit life of Christ or at some other point. However, the strong wineskin of natural-mindedness has never been completely dislodged from its hold on your life.
The natural mind simply cannot receive and grow the Spirit Kingdom forth in our hearts and lives and subsequently into the world around us.
Most of us have been so trained in natural mindedness and so called "rational understanding," that the Spirit reality cannot be fully seated on the throne of our lives. There is a vast difference in Spirit wisdom and natural analytical reasoning in which we have been trained through most of our education to employ and trust in our lives. This way of natural life is erroneously employed and applauded in most western Christian religious training and secular educational systems. (1 Cor 2:14) (1 Cor 3:19).
Because the Spirit of God has been removed from secular education, a spiritual vacuum has been created and the devil has crept in to fill that void with the ways of the kingdom of darkness and through it is killing, stealing, and destroying the children of our world.
The real kingdom is like a wrecking ball to our old natural lives.
Hearing the word of the kingdom in the framework of our natural understanding always wrecks our previous lives in our old wineskins of mixture of the word of God and the ways of the fallen world. God is waiting for His people to turn from their past religious and natural mindedness to the Spirit life of becoming one with God in Christ Jesus by the Holy Spirit. His pure love is cleansing us of our past and filling us with the glorious wisdom of His Spirit life of LOVE, righteousness, peace, and joy. (Rom 14:17).
It is an all or nothing deal that we are facing. God is patient as we come through a process of realizing that the kingdom of God is all or nothing. Our God is a consuming fire. (Heb 12:28) (Deut 4:24).
Christ Jesus by the Holy Spirit is the power for our change. Our part is to decide to allow our old life to pass away and seek God and His kingdom with our WHOLE HEART. (Mat 10:39).
Mark 12:30: And you shall love the Lord your God with all your heart, with all your soul, with all your mind, and with all your strength.
To be Spirit-minded is life and peace; to be naturally-minded is death and strife. The choice is to lay our lives upon the altar of the Spirit of God and not upon the altar of a religion or of the natural mind, but only at the altar of God by the SPIRIT. The life of Christ Jesus by the Spirit will become the life within us and our old lives will no longer stand in the way of the fullness of the brilliant light and love of the kingdom of God to truly be our only life in this world as it is in heaven.
For to be carnally minded is death, but to be spiritually minded is life and peace. Romans 8:6.
I, therefore, the prisoner of the Lord, beseech you to walk worthy of the calling with which you were called, 2 with all lowliness and gentleness, with longsuffering, bearing with one another in love, 3 endeavoring to keep the unity of the Spirit in the bond of peace. 4 There is one body and one Spirit, just as you were called in one hope of your calling; 5 one Lord, one faith, one baptism; 6 one God and Father of all, who is above all, and through all, and in you all, Ephesians 4:1-6.
Ron McGatlin
archive.openheaven.com




2. I Am Leading You Deeper Into the River of MY Rest
By Lana Vawser
I AM LEADING YOU DEEPER INTO THE RIVER OF MY REST, WHERE YOU SHALL FIND A GREATER EMPOWERMENT AND BE LED SUDDENLY INTO MY NEXT BEST STEP FOR YOUR LIFE …I'VE GOT THIS!!!!"
As I spent time with the Lord this morning I kept seeing a river that was flowing so strongly. The current in this river was so powerful, but this river was so inviting and so full of peace.
As I am watching this river flowing so strongly, I felt the Lord saying "I am leading My people deeper into the river of My rest where they shall find a greater empowerment and be led suddenly into the "next best" that I have for them!!"
The invitation into this river was so inviting, it was so strong. The invitation wasn't 'come and dip in your toes', the invitation was 'come all in, in over your head'.
On the banks of the river I could see the swirling of what has been going on in the spirit over the past while, and many left wondering where they are going or what's going on.
The sense of invitation in the atmosphere suddenly increases even more. I could feel the passionate, longing heart of Jesus for His people to come into the river.
I then begin to hear the same verse again that I heard in the Lord speak to me about in July of this year..
So we conclude that there is still a full and complete "rest" waiting for believers to experience. As we enter into God's faith-rest life we cease from our own works, just as God celebrates his finished works and rests in them. So then we must give our all and be eager to experience this faith-rest life, so that no one falls short by following the same pattern of doubt and unbelief." – Hebrews 4:9-11 (The Passion Translation)
As this verse is so loud in the spirit all around me, I watch as many of God's people begin to jump into this river and dive in deep. The only requirement of diving into this river was answering His invitation with "YES".
I watch God's people who have jumped into this river, simply through obedience are overtaken by a peace they have not experienced before. I see them floating on their backs and so rested, so joyful, so full of confident expectation of hope and joy of what Jesus is doing and about to do.
As they are floating along in this current that is so strong and powerful I notice that many of their eyes are closed. The peace is SO deep, the trust is SO deep in Jesus, that there's NO FEAR. They don't even need to "SEE" where they are going. They just know they are held by Him, and He is leading them.
But as they are flowing along I hear the Lord saying "STRIVING AND SELF PROMOTION WILL SNAG YOU!!!!". I could feel His heart of love in the "letting go" and coming "deeper still" in trust, there is a temptation of the soul for various reasons to "push ahead" when He is saying "wait". The key of flowing in this river of His rest was laying back into His arms in surrender with a cry of heart that says "Your way, Your time!!" We must continue to examine our hearts in the light of His presence and make sure no striving or self-promotion creeps in. If it does, we must move towards His heart in repentance and invite Him in to bring us to a place of deeper rest and healing of heart/soul.
I then see many of God's people continue to float along, and I watch a level of empowerment coming through the place of rest into their hearts, souls and lives that they haven't experienced before and their capacity is being increased. The intense weariness that has plagued so many, breaking off.
Flowing along in this river, I can see the Spirit of God doing such a deep work in their hearts and souls. I hear the Lord saying "Yes there has been great opposition, yes there has been great weariness and pressure, and now in encounters with Me and encounters with My love, I am bringing REST to the heart and soul. Many have been "treating" this weariness externally, where the "root issue" needs to be healed internally. I am dealing with unbelief and fear and I am bringing my people to a higher level of faith. In seeing Me, I am BREAKING OFF the pressures of man that have come over many in this season, in the place of surrender and repentance that many of My people are moving in for moving in unbelief and fear, I am releasing an UPGRADE AND IMPARTATION OF FAITH!!!!! SOAKING in this season is a KEY for many. Soaking in worship, soaking in My presence is a KEY that will set them FREE and see them flow deeper in My river of rest."
What had entangled many of God's people, deep fears, deep worries, deep anxieties, deep fears and deep concerns were all falling away in this beautiful river of His Spirit, the great river of rest that flowed from seeing Him!!!! Cyclical entanglements of the soul and ongoing issues, suddenly begin breaking off and a whole new realm of glorious whirlwinds of the Spirit, revelation and change will be released in its place.
As many of God's people are flowing in this river I see the SHIFTING of mindsets, heart beliefs and the very season many have walked. The SHIFTING to the revelation of what I felt He was declaring from His heart, "I'VE GOT THIS!!!!... No matter what you are facing I'VE GOT THIS!!!!! I am moving you TOWARDS LIFE as you rest in Me.
The river was so accelerated, yet so peaceful. In this place of rest in Him, I saw greater fruitfulness flowing through the lives of God's people like they had never experienced. I saw bodies being healed suddenly. I saw hearts being mended. I saw a breaking free of generational limitations, unbelief limitations and fear limitations. Where many have thought the "rest of God" meant "do less", the Lord was highlighting that this was a 'heart and soul' issue and entering deeper into this place of rest of heart and soul in Him, the PROMOTION was taking place. He was adding more!!!!!
God's NEXT BEST STEP is before MANY right now, but the KEY to getting to that NEXT BEST STEP is LIVING DEEP IN THE PLACE OF REST!!! Trust! Faith! Hope! He is healing hearts, souls, bodies and minds in the river of rest. JUMP IN!!!!! The river of rest is leading you to a place of greater faith, seeing impossibilities bow, sudden shifts and HEAVEN INVADING EARTH MANIFESTED!
Lana Vawser Ministries



3. News Headlines


Papua New Guinea: Receiving the New Testament for the first time - Watch this video. - 9/29/2016
The Kimyal tribe of Papua New Guinea celebrates the arrival of the New Testament in the Kimyal language. A very encouraging and refreshing 10 minute video that helps bring us back from the current debacle of darkness to a focus on the wonder and excitement of the Word, Jesus, dispelling darkness with the joy of His presence.
Full Article »


What Happens to Your DNA When Holy Spirit and Your Human Spirit Merge - 9/29/2016
A divine fusion takes place when Holy Spirit meets your human spirit. Understanding the new creation reality is so vital to an overcoming Christian life. "But he who is joined to the Lord becomes one spirit with Him." I became one spirit with the Holy Spirit and I now have a new holy, divine nature. I saw my spirit man's DNA and the Holy Spirit's DNA intertwine and become...
Full Article »


The Harbinger of Baal Appears in America: Jonathan Cahn Exposes It - 9/29/2016
In ancient Israel, the people turned away from God. They turned to the false god of Baal, even offering up their children as sacrifices. "They called what was evil good and what was good evil." "They drove God out of their government. They persecuted and hunted down the righteous." A sign just appeared in New York City—the arch that leads to the temple of Baal.
Full Article »


North Korea Crushed Christians Under Steamroller, Hung Them on Crosses Above Fire, New Report Says - 9/29/2016
Christian Solidarity Worldwide issued the report earlier this month to call action against the Communist state, which is the top persecutor of Christians worldwide. "Up to 80 [North Korean Christians] killed at a time in recent years just for the act of owning a Bible. Many are sent to horrible labor camps. So it's a horrific place to be a Christian.
Full Article »


This Christian Graphic Artist Isn't Taking Any Chances When It Comes to Possibly Being Forced to Promote Gay Marriage in Her Work - 9/29/2016
"Artists shouldn't be threatened with punishment for disagreeing with the government's preferred views." A Christian graphic designer in Colorado is filing a federal lawsuit, arguing that the government cannot force her to promote same-sex marriage through her work. The lawsuit is a pre-enforcement challenge of the government's policy.
Full Article »


Team Obama launches a shocking broadside against religious faith - 9/29/2016
An Obama appointee, released a report on Sept 7 on protections against discrimination. His finding, in part, is that Americans need to be protected from Bible-thumpers, and anyone whose beliefs run afoul of the PC police. "The phrases 'religious liberty' and 'religious freedom' are code words for discrimination, intolerance, racism, sexism, homophobia, Islamophobia....."
Full Article »


Why James Dobson and These Other Evangelicals Posted a "Declaration of Dependence" in the New York Times, Thousands have already signed the declaration. - 9/29/2016
Conservative Christian leaders have gotten together and formed a "Declaration of Dependence" to assert their commitment to Biblical values and their opposition to abortion and gay marriage. Andrew Wommack of Andrew Wommack Ministries in Colorado said that God laid it on his heart to write the "Declaration of Dependence upon God and His Holy Bible."
Full Article »


French plan to de-radicalize Muslims not working - 9/29/2016
A French program to de-radicalize Muslims within the prison system has gone awry after one in the program attacked authorities and several others had to be transferred because they posed immediate threats. The de-radicalization initiative was announced with enthusiasm by Prime Minister Manuel Valls following the January 2015 Islamic terrorist attacks in Paris.
Full Article »


Suicide, a rising concern for young refugees - 9/29/2016
Syrian refugees already face a huge list of challenges. Where will they get their food? Where will they sleep during the winter? How will they provide for their families if they can't get jobs? How can the children get an education? Hope is being extinguished, the younger generation is considering suicide, while sex-trafficking, and abuse are growing.
Full Article »


Boko Haram guns down Christians leaving church - 9/24/2016
Last week, Boko Haram launched several attacks within hours of each other in northeast Nigeria. In one assault, they gunned down eight Christians as they were leaving church. Boko Haram members also ambushed a Nigerian military convoy, and beheaded a village chief and his son. It's been seven years of Boko Haram terrorist mudering terrorizing northern Nigeria.
Full Article »




Edited by Ron McGatlin on 09/29/2016 at 2:01pm