News Room


Admin Group





Joined: 07/25/2004
Online Status: Offline
Posts: 6560
Posted: 12/15/2016 at 11:12am | IP Logged

---

OpenHeaven.com Digest Publication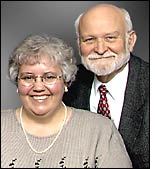 In This Issue
1. It Is Time To Soar Higher and Roar Louder!
2. The Testimony of Sister Dabney
3. News Headlines



SUBSCRIBE

OpenHeaven.com Digest


1.
It Is Time To Soar Higher and Roar Louder!
By Bobby Conner
I was in Singapore at the exact moment I was typing out the title for this teaching, and as soon as the last word was typed, suddenly, a group of jet planes flew just over the hotel where I was staying and it shook the place as they roared by. I think this is a strong confirmation. The Saints of God will be ready to roar as righteous lions and soar as prophetic eagles (see Isaiah 40:31 and Proverbs 28:1). God's design and desire for Believers is to be bold, brave and very courageous (see Joshua 1:9). This is possible because of HE WHO dwells within us (see 1 John: 4:4). In Christ Jesus we are unstoppable and invincible (see Romans 8:37).
Yes, we will have conflicts and confrontations but the Scriptures declare: In God we are victorious and no weapons made works against us (see Isaiah 54:17).
Swift and Complete Obedience
By the overflowing grace of God this is my forty-seventh year in ministry! And I've had the wonderful privilege of preaching the Word of God around the world. I've averaged speaking five times a week for over forty-seven years. I said all that to say this—if I could give you any advice to help you be successful in your Christian walk it is this: "Practice swift and complete obedience! Do as quickly and completely, as you can, all God is asking you to do." There is no substitute for obeying God. Truly obedience is better than sacrifice (see 1 Samuel 15:22).
During these chaotic changing times, it is crucial that we embrace the Lord's promise given to us in John 10:27: "My sheep hear My voice, and I know them, and they follow Me." Each one of us should earnestly pray, asking God to remove anything that would hinder us from clearly hearing and discerning His voice. (Photo via flickr)
Claim the promise found in Matthew 13:16-17—that we have blessed ears and blessed eyes; capable of hearing and seeing revealed truth. Ask the Spirit of Truth to open the eyes of your heart, flooding it with revelatory insights into the Word and ways of God (see Ephesians 1:17-18). Ask for wisdom to walk in alignment with the written Word of God (James 1:22).
Never forget the statement of Christ Jesus: But He replied, "It has been written, Man shall not live and be upheld and sustained by bread alone, but by every word that comes forth from the mouth of God." Matthew 4:4
Make a firm commitment to fully follow the Lamb wherever He leads (Revelation 14:4). Let the Word of God be a bright beacon, beaming, light for your pathway. God's Word is a lamp to your feet and a light to your path (Psalm 119:105, 130). The Christian life is not lived stumbling in the darkness but walking confidently in the light (1 John 1:5-10).
The Opportunity to Advance the Kingdom
es, Scripture states: it will get ever increasingly darker in the world, but for the true children of God it will get lighter and brighter (Isaiah 60:1-3). We are living in unprecedented times; never before has there been such an opportunity for advancing the Kingdom of God. (Photo via Pixabay)
As followers of Christ, we are to be the light of the world, a city set high on a hill giving bright hope and light to a hurting world (see Matthew 5:14-16). We are called to walk boldly in the radiant light of Christ the King (see Psalm 36:9). We are instructed to walk as Children of Light (see Ephesians 5:8). The Church truly stands at an open door and the Lord has extended His invitation for us to come up higher (Revelation 4:1-4).
Notice these verses in Isaiah 21:11-12: "Watchman, what of the night? Watchman, what of the night?" The watchman said, "The morning comes, and also the night…"
Just as the prophet reported about the night and the light appearing at the same time, these days also will be days of great contrast: joy and sorrow, jubilation and depression, life and death, peace and anarchy. The key to our victorious journey is our focus upon the finished work of Christ. It is Christ in us the assurance of Glory (see Colossians 1:27).
The Spirit of God is calling each of us to behold the Beloved in His glory. It is time to view the victorious King. The more we know about HIM, the more we will understand who we are to be.
As we remain steadfast in our quest to see Him as He is, then we will become more and more like HIM. As we behold HIM with an unveiled face we are changed— transformed into His likeness (see 2 Corinthians 3:18).
Great Praise and Adoration
The Spirit God is emphasizing Psalm 108. Great praise and adoration will arise as our eyes are restored and we behold the Lord in His awesome beauty, anointing, and power. We are about to be truly awestruck by the revelation of God's glorious Son.
Get ready to experience a Holy Spirit invasion and a truly divine intervention as you study these verses:
O God, my heart is steadfast;
I will sing and give praise, even with my glory. Awake, lute and harp!
I will awaken the dawn.
I will praise You, O LORD, among the peoples, And I will sing praises to you, among the nations. For Your mercy is great above the heavens,
And Your truth reaches to the clouds.
Be exalted, O God, above the heavens, And Your glory above all the earth; That Your beloved may be delivered,
Save with your right hand, and hear me…
Give us help from trouble;
For the help of man is useless. Through God we will do valiantly, For it is He who shall tread down our enemies.
Psalm 108:1-6, 12-13
As we praise the Lord and extol His holy name, great help is released from Heaven. The last statement of this Psalm is key for these days: "Through God we will do valiantly, For it is He who shall tread down our enemies."
How Shall We Live?
What will make the difference in how these crucial times affect your life? Simply this—your walk with Jesus Christ will make all the difference. Grace will be released to the soul that turns to Christ with a desperate heart. Judgment awaits the deceptive, rebellious heart. This judgment came quickly to the two pretenders, Ananias and Sapphira, in Acts 5. Their sin was lying about their hearts' devotion to the Lord. This type of deception will now also be judged. (Photo via Pixabay)
These are days when the battle for our minds will rage. The foe will try to cause us to divert our eyes from the Lord and focus on the events occurring on earth. Now is the time to give earnest heed to the warnings found in Romans 8:5-6:
"For those who live according to the flesh set their minds on the things of the flesh, but those who live according to the Spirit, the things of the Spirit. For to be carnally minded is death, but to be spirituality minded is life and peace."
Let these words sink deep into your soul, for they will be life and peace to those who will hear and obey. Strive to become a doer of the Word and not just a hearer (see James 1:22).
The battle is for our minds. Proverbs 23:7 informs us "For as he [a person] thinks in his heart, so is he." It is vital that we keep our hearts filled with the Living Word of God. We must keep our minds focused and stayed on the Lord (Isaiah 26:3). What we set our minds on will determine how we live during these dark days. The Scriptures remind us to set our minds "on things above" (see Colossians 3:2) and think on things that are pure and honest and good (see Philippians 4:8).
May the Spirit of God open the eyes of our understanding to give us wisdom and direction during these apocalyptic, dark days! With our eyes focused firmly upon the Lord and His steadfast promises, we are fearless, marching boldly and confidently into our future (see Jeremiah 31:17).
God bless you and your walk of victory in the Victorious One.
Bobby Conner
Eagles View Ministries
manager@bobbyconner.org
www.bobbyconner.org





2. The testimony of Sister Dabney
By Nancy Taylor Warner

The testimony of Sister Dabney, a lady who "prayed through" is shared in a tract, "What It Means to Pray Through," published by the Free Tract Society. Her story begins in a church building almost empty; three and one half years later, she describes gatherings marked by the fragrance of the Lord as she stands on the balcony, watching people coming from all directions for early morning prayer. In her writing she says, "Preaching is good. Teaching essential. But praying is the secret." Maybe this is why the disciples said in Luke 11:1, "Lord, teach us to pray!"

When praying, there is no power in mere words alone. However, reading a prayer given to us by another can be effective – if it touches something within us, going from our heart to our heavenly Father's. Whether a song or a prayer or another expression, it is that which comes from the heart that touches God's heart. In the Amplified Bible, James 5:16 speaks of "earnest (heartfelt, continued) prayer." It is the fervent, heartfelt prayer of a righteous man that avails much.

I love to listen to scripture; as I hear it or later meditate on what I've heard, prayers often come. How wonderful to hold God's word in our hearts as we talk to our Heavenly Father! At times, I experience the same flow of prayer while listening to anointed teaching, especially if it is a teaching I have heard before. I find myself praying into the truths being shared, as my spiritual understanding is enlarged and anointing is flowing through my spirit.

There are many examples of the effectiveness of continued prayer in scripture. May we, too, be ones who not only pray, but continue in prayer. As we pray, may we also remember to make room for quiet times with the Lord, listening prayer, that there might come an impartation of His heart into our heart, a deeper revelation of the Lord Jesus Christ, where not only do we express our thoughts, but we listen to His.

Luke 18:1 says "men ought always to pray, and not to faint." I remember Hattie Hammond saying, "Pray, or you will faint!" The life of Christ shows a pattern of spending time apart in prayer. He trained His disciples in the same way. We, too, must make room in our lives for quality times apart in the Lord's presence if we are going to have spiritual strength and vigor.

An old Nigerian saying I once heard: "You can't put a load on a running donkey!" How busy we can become! Yet today, the Lord is looking for those who will spend quality time with Him, making room for an impartation of spiritual substance, the very life of the Lord Jesus Christ, within our lives.

We are living in a very critical time. We are at a tipping point – politically, socially, economically. How we need an outpouring of the Holy Spirit to touch hearts today! There is much need for prayer – prayer not only to sustain us, but to touch the hearts of others. May I encourage you, in your times with the Lord, to ask even as I do, "Lord, help me to pray!"

May I also encourage you to visit www.wadetaylor.org for teachings that minister spirit and life. Each month we highlight one of my dad's articles under Article of the Month. There are truths that will strengthen, encourage and feed your inner man on other links as well. As you browse our site, why not ask the Lord to lead you to the right article at the right time!

Also on www.wadetaylor.org, under Messages to Hear, we have posted a few audio teachings from recent gatherings. I also hope to make some scripture readings available soon.

Upcoming Parousia Ministries Gatherings: September 10, 2016, Steve Porter will be ministering at the Parousia Prayer Chapel in Maryland. November 5, 2016, there will be a Parousia Gathering in Oakton, Virginia. More information is available on our website.

The 2nd Saturday of each month, we have Tea, Coffee & Prayer at the Parousia Prayer Chapel. If you live nearby and would like to come, please contact me for more details and also to confirm, in case there are schedule changes. It also helps us plan lunch! For those who are a further distance away, this would be a great time to visit the Prayer Chapel, if you would like to arrange a visit!

My sister, Joanne, oversees www.wadetaylorpublications.org. I encourage you to visit that website also! What joy it brings when she shares testimonies from those who have been ministered to as she continues to make available the resources on her website. I especially love the audio book she recently published!

The Lord has really pressed on my heart the importance of speaking blessing over those we care about. As I close, may I speak the blessing of the Lord over you, your life, and all that pertains to you. "The Lord bless you, and keep you; The Lord make His face shine upon you, and be gracious to you; The Lord lift up His countenance upon you, and give you peace." Numbers 6:24-26 NKJV

May He bless you, as He continues to draw you ever closer to Himself. May you increasingly prosper, both spiritually and in your life circumstances, beyond all that you have experienced in the past, and may you be blessed in life, in health, and in all that is before you.

Nancy Taylor Warner


PAROUSIA MINISTRIES
www.wadetaylor.org




3. News Headlines



The Explosive Blessings of a Personal Prayer Language - 12/15/2016
Many of us fall into the trap of downplaying speaking in tongues. Eliminating the gift of tongues can have a direct impact on the miraculous flow of the Spirit's anointing in the church—you might as well flip a circuit breaker and turn off all the lights. The gift of tongues does not make us holier than anyone else. The Holy Spirit becomes an invisible atomic weapon.
Full Article »


Franklin Graham: "We Saw God Do a Mighty Work" Over 170,000 Hear the Gospel in Myanmar - 12/15/2016
"It takes courage to make a public commitment in a culture that has been hostile to Christianity, but more than 7,500 left their seats to come forward. The response was so great that on the first night we didn't have nearly enough prayer counselors. I know of one counselor who talked and prayed with 15 different people." -Franklin Graham.
Full Article »


14 Signs There Is a Plot to Use Russia as an Excuse to Steal the Presidency From Trump - 12/15/2016
Donald Trump could have the election legally stolen from him on either December 19 when the Electoral College casts their votes or on January 6 when Congress gathers to count those votes. There is an all-out effort to try to persuade members of the Electoral College to cast their votes for someone else. And if that doesn't work, the votes to be invalidated.
Full Article »


Central Asia: Muslim woman rises from the dead to tell her family about Jesus - 12/15/2016
A 63-year old Muslim woman, Sabina was proclaimed dead by doctors. Her body was brought to a morgue for two days. She saw a tree branch moving toward her and turning into a hand. "If you grab onto my hand, I will bring you back to life." She returned home, and surprised family by heading to a church where she gave her life to Christ. Entire household came to Christ.
Full Article »


LGBT Studies Were Fabricated for Politically Correct Outcomes - 12/15/2016
The practice of ignoring facts to present data that fits with popular, liberal opinion has caused a backlash in the scientific community. False and misleading data on homosexuality is being published. The practice of ignoring facts to present data that fits with popular, liberal opinion has caused a backlash in the scientific community.
Full Article »


"Hate Spaces" Film Exposes Campus Intolerance; Anti-Semitism - 12/15/2016
The film's title refers to the concept of "safe spaces" that has been used to silence unpopular speech on universities around the US. A new documentary, "Hate Spaces," exposes the epidemic of campus intolerance favoring Muslims and anti-Israel activists over Jews and Israel supporters when it comes to free speech, academic freedom and protection from abuse.
Full Article »


The Brazilian Soccer Team Member Who is the sole Survivor of the Horrific Plane Crash was Holding His Bible - 12/15/2016
Neto is still in the hospital recovering from serious injuries, he thanks God for keeping him safe. minutes before the crash Neto was reading Psalm 63. The tattered Bible was sprawled open in the middle of the mangled remains of the plane. Doctors still describe Neto's condition as "delicate" and he must undergo surgery on his lungs, knees, skull and wrists.
Full Article »


John Glenn's faith grew stronger in space - 12/15/2016
As an American astronaut he gained heroic stature when he became the first man to orbit the earth aboard Friendship 7 in 1962. Previously, he won five Distinguished Flying Crosses in World War II, and years later went on to become a U.S. Senator from Ohio. He was a man of deep Christian faith. At age 95, he passed into the arms of his Savior, Jesus Christ.
Full Article »


A personal story of Sudan, hope, and purpose - 12/15/2016
Christian Solidarity Worldwide has called for the release of the two Sudanese pastors who were arrested in December 2015. The men could be facing the death penalty on apostasy charges, which is stunning while the government says the Constitution provides for freedom of religion in Sudan. 3 more churches are scheduled for demolition.
Full Article »


Evangelist Daniel Kolenda direct from Bobo-Dioulasso, Burkina Faso, Final Night. - 12/7/2016
I preached on the power in the blood of Jesus and there was an overwhelming response to the invitation for salvation. Wonderful miracles took place as we broke the power of every spirit of infirmity and witchcraft curse! A man deaf in both ears for 12 years was healed! A woman's painful breast cancer was healed, the hard mass vanished. Two men blind eyes opened tonight....
Full Article »


Unlimited permission to copy and post or reprint without altering text or profiteering is hereby granted subject to proper credits and inclusion of this web address: http://archive.openheaven.com . However, if an item not written by Ron McGatlin is marked Copyright, you should contact the original publisher for permission to reproduce.


Thank you for forwarding the OpenHeaven.com Digest to your mail list.




Edited by News Room on 12/17/2016 at 7:36am