Posted: 04/09/2010 at 2:26pm | IP Logged

---
Official Admits Welfare Payments Linked to Polygamous Muslims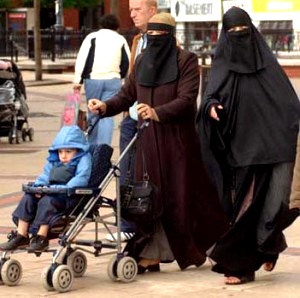 by Mark Dunn, The Melbourne Herald Sun
CANBERRA, AUSTRALIA - Centrelink general manager Hank Jongen admitted the agency was making payments to people in multiple-couple relationships. "There's nothing preventing them from being in more than one 'member of a couple' relationship at a time," he said. "In these cases, Centrelink pays each person the relevant income-tested payment at the partnered rate."
But Islamic Women's Welfare Council of Victoria director Joumanah El Matrah said some men were exploiting Australia. "It (polygamy) was a minority but it's certainly a growing minority because Muslim men realised it was possible to get away with it," she said. She said Muslim men who took more than one wife and relied on Centrelink payments to support their families were not following Islamic law, which dictated they could only take multiple wives if they could afford it.
To view this article, click here.