Worldwide Kingdom Awakening News and Views




Published by Ron & Barbara McGatlin - Basileia Publishing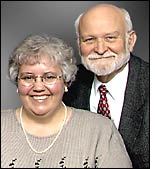 In This Edition
1. Intense Change into Extreme Spiritual Reality
2. The Anointing - Video
3. Top News Headlines


Subscribe To OpenHeaven.com Digest





1. Intense Change into Extreme Spiritual Reality
In the next few months, there will be a beginning of many saints leaving the earth to be with the Lord and the saints that have gone on before. This process will continue in surges as the intensity of change rises and falls from month to month and week to week through the seasons ahead. The mercy of God will not allow some of His people to endure the intense changes that are coming on earth. Those who would not be able to bear the intensity of the times will pass on without undue stress or suffering.
Whether our days are few or many, it is vital that we do not waste the moments yet remaining for each of us to finish our part in bringing forth the kingdom of God on earth. Supernatural strength will pour into our cleansed vessels as Holy Spirit imparts fire from heaven to accomplish some of the most powerful works of God ever seen on the planet.
Lean heavily upon the heavenly attributes of God by His Spirit within and upon His kingdom people. Lean not upon our own understanding or abilities. Walk in the life of a purchased slave and an adopted son of God – no longer living as who we were, but Christ Jesus living where we once lived in this body, empowering our spirits, souls, and bodies with His supernatural heavenly life as creator and sustainer of all existence.
Leaving all that is behind
We cannot consider who we were in our past life. Neither our qualities or status in life – not our abilities or limitations, our understandings and religion, or our faith or unbelief or any other thing from the past is applicable to our new resurrected life of Christ in us now in this day of the Lord that is upon us.
Personal transformation for each of us has been a progressive process over time. However, the process has led to a sudden event of personal fire of God imparted from heaven thoroughly cleansing us and devouring all the wood, hay, and stubble from our lives. As an example, the process of natural death may creep up over time, but when the moment comes that death is done, suddenly everything changes. In the spiritual, it is the same. We may have been dying to self for many years but suddenly the death is done, and in that moment we suddenly enter into RESURRECTION LIFE.
There can be no resurrection until after there is a death.
We cannot carry any of our past earthly life into our spiritual resurrection life. It is the life of the resurrected Christ abiding in us and us abiding in Him that replaces our old life of limitations. We need to forget trying to battle our old life and overcoming our past ways and begin to allow the Holy Spirit to do the job He came to do. Praying with the Holy Spirit, in God's provided prayer language, allows the Spirit to pray into place the powerful reality of mortification unto the release of supernatural spiritual resurrection life of Christ fully indwelling our bodies, souls, and spirits. We will be endued with power to endure the extreme intense season of change we are entering while praying in the Spirit (Luke 24:49) (Jude 1:20-21).
The Mountain of Judgment and the Heavenly Mountain
The heavenly mountain of godly rule and authority on earth involves the New Jerusalem city of the living God and is described in Revelation 21. New Jerusalem is a picture of the ruling city of the kingdom of God coming forth on earth. In the New Jerusalem lifestyle, there shall nothing enter in that defiles. Kingdom saints who will endure the judgment season are pure of heart and holy in life (Rev 21:27).
The mountain of severe judgment of God involves the earth cleansing judgment that destroys Babylon, the ruling city of the kingdom of darkness on earth.
Both the heavenly mountain and the mountain of judgment are described in Hebrews 12. Both of these mountains will be experienced on earth in this intense season. The judgment that comes to Babylon and the ungodly world brings total destruction, and no remnant is left. Thus the earth is cleansed of the ungodly that will not come to God. However, the judgment that begins at the house of God for those who seek God is always for purification and brings cleansing to our lives. There is always a pure and holy life beyond the fires of cleansing chastening or judgment.
The mountain of judgment: Heb 12:18-21: For you have not come to the mountain that may be touched and that burned with fire, and to blackness and darkness and tempest, and the sound of a trumpet and the voice of words, so that those who heard it begged that the word should not be spoken to them anymore. (For they could not endure what was commanded: "And if so much as a beast touches the mountain, it shall be stoned or shot with an arrow." And so terrifying was the sight that Moses said, "I am exceedingly afraid and trembling.")
The heavenly mountain: Heb 12:22-24: But you have come to Mount Zion and to the city of the living God, the heavenly Jerusalem, to an innumerable company of angels, to the general assembly and church of the firstborn who are registered in heaven, to God the Judge of all, to the spirits of just men made perfect, to Jesus the Mediator of the new covenant, and to the blood of sprinkling that speaks better things than that of Abel.
The intensity of the season we are entering is extreme any way that you look at it. The days of tolerance for mixture in and among the people of God is quickly ending. The season of lukewarm religion and the merchandising of the kingdom of God will not be tolerated in the kingdom age we are entering. Man-made church systems are out of date and will be brought down in the cleansing judgments.
The light of the glory of God and His kingdom is arising over His pure and holy people in whom Christ dwells.
Isa 60:1-3: Arise, shine; For your light has come! And the glory of the LORD is risen upon you. For behold, the darkness shall cover the earth, And deep darkness the people; But the LORD will arise over you, And His glory will be seen upon you. The Gentiles shall come to your light, And kings to the brightness of your rising.
Connect deeply into the Spirit realm.
Pray in the Spirit until heaven becomes very close and the world becomes distant. Do not give up but keep on daily praying in the Spirit as much as possible every day. It may mean for some turning off the TV and finding a secluded place. Praying while driving or doing other tasks is a good time for the Holy Spirit to pray through us. Pray with the understanding as God gives light, and spend time reading the Bible along with books on the kingdom of God. In general, set our minds on things above and not on things on the earth (Col 3:2).
In light of the intensity of the time ahead of us, it is important that we live in the supernatural spiritual reality of the kingdom lifestyle.
Jesus said,

"Ask, and it will be given to you; seek, and you will find; knock, and it will be opened to you. For everyone who asks receives, and he who seeks finds, and to him who knocks it will be opened."
Our focus and what we are seeking makes the difference.
Religious church has trained multitudes who seeking God a few hours a week in church is sufficient. For many misled believers the rest of their lives are used in seeking things other than God.
It is not possible for us to live and walk in the Spirit without seeking God and His kingdom.
Some religious people (especially leaders) have invested much more of their lives seeking to know about God through intellectual study. There is a vast difference in experiencing or knowing God in the Spirit and knowledge about God and about the Bible. If a person seeks knowledge, that is what will be found. This is one reason why praying with the Spirit is so important to becoming Spirit-led people.
Mat 6:33-34:
"But seek first the kingdom of God and His righteousness, and all these things shall be added to you. Therefore do not worry about tomorrow, for tomorrow will worry about its own things. Sufficient for the day is its own trouble."
Look at the reverse of these scriptures, if we are not seeking first the kingdom of God and His righteousness, we should be worried about the troubles of tomorrow.
Thank God for the peace and security of truly seeking His kingdom first above all else.

Kingdom of God come, will of God be done on earth as it is in heaven.



2. The Anointing - Video



The Anointing - Kriston Couchey - http://vimeo.com/34328377

The anointing is the expressed essence of Christ in you by the Holy Spirit, the essence of both the love and the authority of Christ.





3. Top News Headlines

The Christmas visit that changed everything - 12/26/2011
"Mom tells me you've become a religious-fanatic," he said nonchalantly. "Oh no Mike," Mindy said, gently patting his arm. "I'm not a religious-fanatic...I'm a fundamentalist, bible-thumping-Jesus-freak, and YOU are a self-serving pile of phlegm, and have been for the last twenty five years. Mike, Jesus bought you with His blood...isn't it time you gave yourself to Him?" Read On: http://archive.openheaven.com/forums/forum_posts.asp?TID=38590&a mp;PN=1&TPN=1


Shouwang Church to End Outdoor Services; Gao Zhisheng Alive - 12/26/2011
Key issues in Chinese religious rights are taking a pivotal turn at year's end as the beleaguered Shouwang house church in Beijing will celebrate its last outdoor service on Christmas Day. The house church, which had been denied access to a building they had purchased as a worship venue, has been meeting outdoors -- and facing weekly arrests -- since April 10. Read On: http://archive.openheaven.com/forums/forum_posts.asp?TID=38589&a mp;PN=1&TPN=1


Egypt Charges Three Soldiers with 'Manslaughter' in the Maspero Massacre - 12/29/2011
On October 9, 27 Christians were killed, 14 crushed under the wheels of military armored vehicles and the rest by gun fire. Another 329 Christians were injured. The protestors were run down by armored vehicles and were shot by snipers. "How can the killing of 14 citizens be considered a manslaughter misdemeanor with imprisonment of not more than 7 years? Read On: http://archive.openheaven.com/forums/forum_posts.asp?TID=38613&a mp;PN=1&TPN=1


China Partner reflects over 2011 trend of youth in ministry, looks forward to 2012 - 12/29/2011
The growth China experienced in Christian leadership in 2011 can only be described as 'marvelous'. A tremendous need in China, is the development and training of emerging Christian leaders that are coming up throughout all the provinces in China today. "Our emphasis is providing much-needed training and equipping of leaders and young emerging pastors. Read On: http://archive.openheaven.com/forums/forum_posts.asp?TID=38615&a mp;PN=1&TPN=1


Muslims in Uganda Throw Acid on Bishop - 12/29/2011
He was on his way back to the site for a party with the entire congregation and hundreds of new converts to Christianity when a man approached him. "I heard him say in a loud voice, 'Pastor, pastor,' and as I made a turn and looked at him, he poured the liquid onto my face as others poured more liquid on my back and then fled away shouting, 'Allahu akbar". Reas On: http://archive.openheaven.com/forums/forum_posts.asp?TID=38614&a mp;PN=1&TPN=1


Jailed Pakistani Christian Asia Bibi, Facing Death Under Shariah Law, Gives Exclusive Interview - 12/28/2011
"The recent cancellation of my event by a Houston hotel, and the subsequent cancellation of an anti-Sharia conference in Nashville represent the first stage of the application of Islamic blasphemy laws here in America. "Where full-on Sharia is enforced, 'blasphemers' get the death penalty. Here in America, your character is assassinated." Read On: http://archive.openheaven.com/forums/forum_posts.asp?TID=38606&a mp;PN=1&TPN=1
Premature Explosions Destroy Bomb-Making Factories in Two Nigerian States - 12/26/2011
Two bomb making factories belonging to the Boko Haram Islamist militia have been destroyed by explosions that killed or injured several bomb-makers in Kaduna State and Yobe State. In the afternoon of Dec. 19, an improvised bomb detonated prematurely in a house killing one of the bomb makers. Three other bombers were seriously injured, and were apprehended by locals. Read On: http://archive.openheaven.com/forums/forum_posts.asp?TID=38591&a mp;PN=1&TPN=1


Deadly Nigeria Bomb Attacks Condemned by World Leaders - 12/28/2011
There has been widespread condemnation in the international community of a series of Christmas Day bomb attacks in Nigeria. The White House said the attacks were "senseless violence," and the British foreign secretary called them "cowardly." Crowds grew angry over the attack and the slow response of the emergency services. "Nigerians must stand as one to condemn them." Read On: http://archive.openheaven.com/forums/forum_posts.asp?TID=38607&a mp;PN=1&TPN=1


Estimated 40 Dead in Christmas Day Attacks in Five States in Nigeria - 12/28/2011
Muslim bombers in a vehicle hurled explosives at the people leaving mass. At least 35 died in the bombing, with scores more suffering various degrees of injury, some potentially fatal. In several cases the blast claimed entire families, some burned beyond recognition in their cars. - A suicide bomber detonated a car bomb at the State Security Service killing three SSS men. Read On: http://archive.openheaven.com/forums/forum_posts.asp?TID=38605&a mp;PN=1&TPN=1


Christians Fleeing Iraq After 14 Car Bombs Kill 63 - 12/26/2011
A series of strategically-planned car bombs claimed the lives of 63 people in Baghdad, leaving many wondering about the security of the nation. With American troops now out of Iraq, many fear sectarian violence could erupt into civil war. Christians aren't the only ones being attacked. Other Muslims who don't agree with al-Qaeda are also in the crosshairs. Read On: http://archive.openheaven.com/forums/forum_posts.asp?TID=38592&a mp;PN=1&TPN=1


71 Year Old Pastor Shot To Death in the Philippines - 12/26/2011
A 71-year old pastor with Christian and Missionary Alliance was shot dead on Monday, December 19th. Pastor Magdayao sustained two bullet wounds in the head and died on the spot. The province is known for Christian pastors becoming victims of persecution. Early this year, a lady pastor of a local Pentecostal church was hacked to death by Moslems in front of her daughter. Read On: http://archive.openheaven.com/forums/forum_posts.asp?TID=38588&a mp;PN=1&TPN=1


Flash flooding in Philippines destroys church, future questioned - Iligan City, Philippines is hit by flash flood. 1,080 reportly died. - 12/26/2011
While many churches around the world were celebrating Christmas, Christians in parts of the Philippines were just thankful to be alive. Pastor Jay Rosales with Gospel Church in Iligan City says he and his family were right in the middle of the flash flood. Two people are dead, in his church. 10 are missing [and presumed dead]. Two of them are children." Read On: http://archive.openheaven.com/forums/forum_posts.asp?TID=38587&a mp;PN=1&TPN=1


Eve of Christmas Attack on Church in South-West of Iran - 12/26/2011
Two days before Christmas, State Security agents of the Islamic Republic of Iran, attacked the Assembly of God Church in Ahvaz, and detained the pastor and his wife. "All those present, including children attending their classes, were arrested, mobile phones, computers,audio-visual equipment, and hundreds of Christian books, were seized. Read On: http://archive.openheaven.com/forums/forum_posts.asp?TID=38585&a mp;PN=1&TPN=1


For More Top News Headlines, Go Here: http://archive.openheaven.com/news/headlines/

---
Unlimited permission to copy and post or reprint without altering text or profiteering is hereby granted subject to proper credits and inclusion of this web address:
http://
archive.openheaven.com
. However, if an item not written by Ron McGatlin is marked Copyright, you should contact the original publisher for permission to reproduce.
Thank you for forwarding the OpenHeaven.com Digest to your mail list.