Ron McGatlin


Admin Group





Joined: 08/23/2004
Location: United States
Online Status: Offline
Posts: 4141
Posted: 03/29/2012 at 6:21pm | IP Logged

---
Worldwide Kingdom Awakening News and Views




Published by Ron & Barbara McGatlin - Basileia Publishing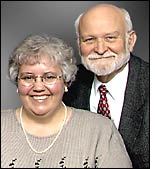 In This Edition
1. Freedom To Rule and Reign Now
2. The Kingdom's Extraordinary Presence
3. Top News Headlines


Subscribe To OpenHeaven.com Digest





1. Freedom to Rule and Reign Now
The kingdom age is upon us. Spiritual eyes and ears are opening to see and hear the coming of the kingdom of God on earth as it is in heaven. The kingdom of God is at hand and the New Jerusalem, Bride of Christ lifestyle is coming down in the hearts of maturing sons of God. The religious church emphasis age is passing away, and the kingdom of God reality is coming forth. Cataclysmic changes are before us, and the glory of God is appearing in the company of saints growing together in spiritual kingdom reality. Christ Jesus is among and within the sons of the kingdom by the Holy Spirit of God.
The Gospel of John, Chapter 1, teaches us that Jesus was the Word and became flesh and dwelt among us. That same Jesus was crucified, resurrected from the dead, ascended to the right hand of the Father, and returned to the earth at Pentecost in the Holy Spirit, not just to dwell among us but to actually dwell within believers. To abide in the Word we must abide in Christ; we must abide in the Spirit of the resurrected Christ. Only as we walk in the Spirit can we be delivered from walking in the carnal mind of the flesh (Gal 5:16). Only as we abide in Him and He within us by His Spirit can we know the truth and bring forth His ways of life in all aspects of life in the world.
We can rule and reign with Him now in this life as we yield to His Spirit and renew our minds from our carnal and religious church-age ways to His righteousness and kingdom-age ways (2 Tim 2:12) (Rev 5:10). His thoughts are higher than our thoughts (Isa 55:8-9). He must live in us and produce His thoughts, His way of thinking and doing. We shall live by the faith of the Son of God, or we shall die by our carnal minds (Gal 2:20) (Rom
John 15:7-10:
If you abide in Me, and My words abide in you, you will ask what you desire, and it shall be done for you. By this My Father is glorified, that you bear much fruit; so you will be My disciples. As the Father loved Me, I also have loved you; abide in My love. If you abide in my love you will keep My commandments, just as I abide in My Father's love and keep His commandments. These things I have spoken to you, that My joy may remain in you, and that your joy may be full.
Joy is an inner excitement of peace that endures. Joy is peace excited. Peace is joy at rest.
Carnal pleasure never brings lasting joy.
Certainly carnal pleasure is fun for a short season, but it will soon be gone leaving emptiness until the next participation in an activity of fleshly pleasure. This is true for the nations of the world, just as it is true for individuals. The world, without the joy of the Lord strives to obtain the ingredients for carnal pleasures.
One of the greatest natural carnal pleasures is to be greater than others, to be number one, to be better than other people. People involve themselves in conflicts that range from simple parlor games, to great sports activities, business ventures, and full-out wars in an attempt to be greater and to have more than others.
Individuals strive against individuals, families against families, tribes against tribes, and nations against nations, all in an effort to be number one and to take the things that others have for their own carnal pleasure. The more riches one can obtain and the more luxury one can purchase, the more carnal pleasure one can have. I once saw a slogan on a shirt that read, "He who dies with the most toys, wins." I later saw another one that read, "He who dies with the most toys, still dies."
The second greatest carnal pleasure is probably sexual stimulation and activity. The world has moved steadily toward immorality and sexual perversions in its search for satisfaction from carnal pleasure. Just as common, if not more so, is the practice of overeating for carnal pleasure. Recreational immorality and recreational eating are common forms of seeking carnal pleasure to replace the joy of the Lord that is lost from not abiding in Jesus.
One of the most severe forms of seeking carnal pleasure is the abuse of drugs and alcohol. For a short season one can alter the body chemistry with drugs and alcohol in such a way as to deceive the brain into a peaceful and pleasurable kind of feeling. But just like all other carnal pleasures, it does not last. More and more is required to get the same feeling as the addiction grows into a life-controlling bondage.
In the kingdom age men and women are learning that abiding in Jesus, in His Word, and in His love causes His joy to remain in them and their joy to be full, and it dissolves the lust for carnal pleasures. The joy of the Lord is our strength to overcome the bondages of addictions to carnal pleasures and to walk in true freedom.
The intense drive for carnal pleasure is destroyed by Christ in us. (Col 1:27)
When we truly abide in Him and He abides in us, ruling over others, being number one, having more things, sexual immorality and perversion, recreational overeating and all other carnal pleasures pale in the light of the inner joy of the Lord.
Personal freedom of the individual eventually leads to national freedom.
Spiritual freedom leads to moral freedom and then to financial freedom.
Political freedom will eventually result from the masses continuing in personal freedom.
Only by abiding in the ways of God through Christ Jesus can freedom come forth in the world.
Someone has said that freedom is never granted by the oppressor. There will indeed be a great cost in obtaining freedom in our world. Throughout natural history many have died in an attempt to gain and maintain a pseudo freedom or independence. Even many of those fighting for a pseudo freedom were not free themselves, but they were servants to one form of carnal pleasure or another or some form of humanistic or religious philosophy of government. Subsequently, many who have won the wars for freedom have then imposed their own brand of bondage upon others.
The cost of freedom began with the death of Christ Jesus on the cross and the martyrdom of the first century apostles. No man can number the multitudes of godly men and women who have been slain and shall be slain as the war for freedom on the earth roars toward a climax and end. The weapons of our warfare are not carnal but spiritual for the pulling down of strongholds.
2 Cor 10:3-6: For though we walk in the flesh, we do not war according to the flesh.
For the weapons of our warfare are not carnal but mighty in God for pulling down strongholds, casting down arguments and every high thing that exalts itself against the knowledge of God, bringing every thought into captivity to the obedience of Christ, and being ready to punish all disobedience when your obedience is fulfilled.
The war is won or lost in the mind and hearts of men.
The true oppressor is not white over black, or republican against democrat, or Gentile against Jew, or Protestant against Catholic, nor any other human or natural thing. The true oppressor is the spiritual enemy of God and man. The devil uses all of these differences to inflame prejudice, fear, and strife in an attempt to rob the world of freedom. The enemy desires to control and to become number one, equal to God (Isa 14:12-14).
The good news is that Jesus has completely defeated the devil and now lives in believers to destroy all the work of the enemy (Col 2:15) (1 John 3:8b) (Luke 10:19a).
The bad news is that people of the world have been deceived and entrapped into seeking carnal pleasure, instead of delighting in the Lord and experiencing the Joy of the Lord. The joy of the Lord will overcome the enemy's ability to corrupt the individuals life, and thereby take away all of his ability to steal freedom from the world.
Neh 8:10b: Do not sorrow, for the joy of the LORD is your strength."
The devil has only the power given to him by the people of the world. God has given dominion to man and has defeated the enemy.
God has not rescinded His position of giving dominion on the earth to man (Gen 1:26-28). Man lives or dies by the decisions that he makes. God will not intervene without man's agreement. The plan and work of God on earth is not completed without man's participation.
God had to become a man, the man Jesus, to carry out redemption and the plan of God on earth. Only man had the God-given authority to dominion in the earth, and it was necessary that redemption come through a man. Jesus was that man and now can live in man by the Spirit of Christ and carry out the will of God on earth. Only with the agreement and participation of men will it be done, and only by the indwelling presence and power of the resurrected Christ can it be done.
Man, by his collective majority decision to turn from the ways of God and from abiding in Christ to seeking carnal pleasures, has given power to the devil. The beautiful but cunning serpent of Genesis Chapter Three, who tempted Eve in the Garden of Eden, has become the ferocious fiery red dragon of Revelation Chapter Twelve, by the power given unto him by the people of the world.
Can Christ, in His people, reclaim the world?
Is it possible that man now has the potential of Christ within to completely bind the enemy's power and bring forth the plan and will of God on earth, that the destruction of evil is now within the potential of Christ in man?
Is it possible that the Word of God is true and that good can overcome evil? Could it be that the Spirit of Christ bringing forth His love in His people throughout the world can bring forth righteousness, peace, and joy in the Holy Spirit and overcome the evil of the world?
If we look at the problem, the multitudes of evil men who are bent on destruction, and the great deceptive philosophy of seeking carnal pleasure that rules men around the world, certainly it does not seem possible to the natural mind that evil can be defeated and the kingdom of God can and is coming forth into our world. Looking at the giants in the land is exactly what the enemy wants us to do (Num 13:32-14-1).
The victory waits only for men to have faith and believe the Word of God. Faith comes where there is righteousness, peace, and the joy of the Lord. Faith in God cannot be strong in carnal pleasure seekers. The prayers and faith of righteous men will unleash the power of God, and the great apocalyptic cataclysmic events of the book of Revelation can greatly alter the entire scheme of things in the world. The great outpourings of the Spirit of God upon His mature sons can bring forth renewal, and people can repent of seeking carnal pleasures and turn to God by the millions.
Yes, it may be a bloody fiery road to the freedom of the World, but God can protect and deliver His children. The kingdoms of the world will become the kingdoms of our God (Rev 11:15). We will rule and reign in the earth with Him (2 Tim 2:12). We will overcome the evil one by the blood of the Lamb and the word of our testimony. There is nothing too hard for the Lord (Gen 18:14).
Rev 12:11: And they overcame him by the blood of the Lamb and by the word of their testimony, and they did not love their lives to the death.
Keep on pursuing Love. Love never fails
and His kingdom never ends.

Ron McGatlin

archive.openheaven.com
basileia@earthlink.net





2. The Kingdom's Extraordinary Presence

By Clay Sikes

The release, I sense in 2012, will evidence the Kingdom's extraordinary presence in the earth as never before. I have seen mountains moved, miracles beyond comprehension in my life as the final preparation has been completed entering 2012. What does all this mean? A clear and evidential contrast between those who are His - a modern day Goshen, as dark and light are seen with great clarity. God's government, order, position, Kingdom is ever advancing, and has now come far enough to be seen, felt, and even understood by those with ears to hear. We are a privileged people, not in an elitist sense, but in a responsibility sense - a responsibility to glorify God with the great privileges He has extended to us.

Stand and watch this salvation of the Lord in 2012 and beyond - Let God arise, and His enemies be scattered! An order is here that has never been here, as things are locked in place for what is coming - His government on earth as never before! Live within His established government and experience Him as Adam did before the fall. It is here; an order that cannot be explained with mere words - stand and watch the salvation of the Lord!

In His Presence,

Clay Sikes
www.lighthouseprophecy.org/




3. Top News Headlines




God's "Miraculous Movement": Amazing Accounts of Scores of Muslims coming to Christ - 3/29/2012
A whole mosque-full of people receiving Christ! As astonishing as it sounds, that is the report from a former church planter who worked among Muslims in West Africa. there have been "multiple cases of entire mosques coming to faith" in Christ; "tens of thousands" of Christians with Muslim background are now fasting and praying for the Muslim people. Read On: http://archive.openheaven.com/forums/forum_posts.asp?TID=39362&a mp;PN=1&TPN=1


Nearly 10,000 Gather to Hear Messages of Hope at Will Graham Celebrations in Texas - Grandson of Billy Graham Holds Events in Gainesville and Terrell, Texas - 3/28/2012
He is the grandson of Billy Graham and the son of Franklin Graham. Will has spoken to audiences on six continents since beginning his evangelistic ministry in 2006. "We live in a world that says it's all about you. But that's not what the Bible says. The Bible says that if you want to be satisfied, you need to make God a priority in your life and make it less about you. Read On: http://archive.openheaven.com/forums/forum_posts.asp?TID=39351&a mp;PN=1&TPN=1


Kirk Cameron's 'Monumental' Debuts Amid Backlash - 3/28/2012
"Societies will eventually come to the place where political correctness is so important that if you don't bend your beliefs to the moral standards of the politically correct, those in charge, you will be dragged out to the public square and stoned, so to speak, for holding your beliefs. Or you can hold them as long as you're silent." Many are attacking, others supporting. Read On: http://archive.openheaven.com/forums/forum_posts.asp?TID=39350&a mp;PN=1&TPN=1


Religious Liberty Prayer Bulletin March 2012 Update - 3/29/2012
NIGERIA al-Qaeda-linked terror group Boko Haram declared its intention to 'end the Christian presence' - SUDAN Sudan president declared that Armed Forces would 'purge the non-Arab, non-Muslim Christians - LAOS - MIDDLE EAST Christians from Iran, Iraq, Syria and Lebanon, being trampled by Islamic blocs - EGYPT: SLIDING INTO A DARK AGE - CHINA: BELIEVERS ARRESTED. Read On: http://archive.openheaven.com/forums/forum_posts.asp?TID=39363&a mp;PN=1&TPN=1


News From British Isles, Ireland. Europe and Worldwide - 3/29/2012
Holy Spirit awakening in Scandinavia - Boost for Church of England schools and churches - MP's try to overturn ban on claiming God can heal - British Military in Afghanistan - Human trafficking in Scotland - European ruling: Gay marriage is not a 'human right' - EU called to act on corruption - Botswana: 5,993 now need discipleship and prayer - Egypt: Justice needed - More>. Read On: http://archive.openheaven.com/forums/forum_posts.asp?TID=39360&a mp;PN=1


Food crisis threatens millions in West Africa - 3/28/2012
The U.N. and aid agencies are warning of food shortages in parts of West Africa, including portions of Chad, Niger, Mali, Burkina Faso, and Nigeria. The worst country impacted, Niger, needs millions of dollars in food aid or its crisis could become catastrophic. Late rains and damage from insects left more than 70 per cent of farmers with no crops to harvest. Read On: http://archive.openheaven.com/forums/forum_posts.asp?TID=39356&a mp;PN=1&TPN=1


Islamic sect violence growing in Nigeria - 3/28/2012
A shootout in northeast Nigeria Sunday claimed six lives, three of them members of the Islamist sect, Boko Haram, suspected of cultivating links with Al Qaeda. Boko Haram's war against the government now includes a war against schools. On Friday, Muslims planted a bomb at a primary school. No one was injured in that attack. At least eight schools have been firebombed. Read On: http://archive.openheaven.com/forums/forum_posts.asp?TID=39355&a mp;PN=1&TPN=1


Atheist Activist Who is Going Blind Impressed by Compassion Shown by "actual Christians" - 3/28/2012
Atheist activist Patrick Greene had threatened legal action against Henderson County, Texas, a few months ago, for allowing a nativity scene to be displayed on the courthouse lawn. Greene dropped his lawsuit after finding out that he was losing his vision. That's when he received some compassionate help he wasn't expecting from the very ones he had been persecuting. Read On: http://archive.openheaven.com/forums/forum_posts.asp?TID=39354&a mp;PN=1&TPN=1


Parents Torn Over Loss of Daughter in Nigeria - 3/28/2012
The Bots live in an undisclosed town near Jos, in Plateau state, but their daughter was a final-year student of Science Laboratory Technology at the Federal Polytechnic, in northeastern Nigeria's Bauchi state. She had told them of an instructor there who humiliated her because of her Christian faith. She disappeared during a wave of Islamic violence. Read On: http://archive.openheaven.com/forums/forum_posts.asp?TID=39353&a mp;PN=1&TPN=1


Christian Demoted Over Facebook Comments Loses Human Rights Argument - 3/28/2012
Smith posted on Facebook: "I don't understand why people who have no faith and don't believe in Christ would want to get hitched in church. The Bible is quite specific that marriage is for men and women. If the state wants to offer civil marriage to the same sex then that is up to the state; but the state shouldn't impose its rules on places of faith and conscience". Read On: http://archive.openheaven.com/forums/forum_posts.asp?TID=39352&a mp;PN=1&TPN=1


Tim Tebow, the Media Is Not Your Friend - 3/24/2012
A good, God-fearing man, born to Christian missionaries, comes to New York to help the team win. How will he handle the Big City, and will the media give him a chance? The liberal New York media will relish any slips. If he is seen partying, the paparazzi will snap the photos. Tebow will be watched—and is a target. Whatever the press sees, they may convey it with a twist. Read On: http://archive.openheaven.com/forums/forum_posts.asp?TID=39323&a mp;PN=1&TPN=1


Clooney: Christian Ministries Key to Helping in Sudan - 3/24/2012
Clooney returned from Sudan this week to document bombing attacks, burned-down villages, and ethnic killings. He credits the work of Christian aid groups for providing healing and relief. "They lead the work a lot of times here," he said. "When we were at the Darfur rally it was ministers. It was a lot of people of faith that had been working very hard on this." Read On: http://archive.openheaven.com/forums/forum_posts.asp?TID=39321&a mp;PN=1&TPN=1


For More Top News Headlines, Go Here: http://archive.openheaven.com/news/headlines/
---
Unlimited permission to copy and post or reprint without altering text or profiteering is hereby granted subject to proper credits and inclusion of this web address:
http://
archive.openheaven.com
. However, if an item not written by Ron McGatlin is marked Copyright, you should contact the original publisher for permission to reproduce.
Thank you for forwarding the OpenHeaven.com Digest to your mail list.