Ron McGatlin


Admin Group





Joined: 08/23/2004
Location: United States
Online Status: Offline
Posts: 4141
Posted: 05/17/2012 at 8:57am | IP Logged

---
Worldwide Kingdom Awakening News and Views




Published by Ron & Barbara McGatlin - Basileia Publishing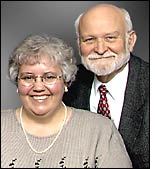 In This Edition
1. Pure Love: A Scarce and Treasured Commodity
2. Overcoming Offense
3. Top News Headlines


Subscribe To OpenHeaven.com Digest



1. Pure Love: A Scarce and Treasured Commodity
God is Love. The Kingdom of God is A Kingdom of Love.
The transformational potential of pure love is beyond our human ability to fully consider.
In the heart of God, at the core of all life is pure love.
The very center from which all life and creation emanate is pure love.
At the core of all disorder, loss, pain, strife, sickness, and death is "unlove," lack of pure love.
The seed and root cause of all war, every failed relationship, all greed, fear, and pride is "unlove," lack of pure love, lack of God.
Taken to its final depth, every disorder of mankind and the world stems from "unlove," the lack of love, lack of God.
We are not speaking here of a lack of acting loving or trying to love our enemies. Pure love is not at the level of natural action, affection, or attraction. Being nice socially with hugs and kisses and sweet words of gracious etiquette or politically correct behavior is not pure love. Pure love is not about fixing the outside or the manners of human social order. These things may provide a measure of acceptance in the prevailing culture. However, they reek of human pride from the soul of man and may be a stench to God.
Pure Love originates from only one source:
God is love. Only in God is there truly pure love. Only as we become one with God, only as our spirit is filled and our lives consumed by the Spirit of God can we be transformed to the pure love of God. As we continue receiving the love of God in Christ by the Holy Spirit, we can be transformed to pure love.
Through intimate relationship with God by Christ Jesus, we are connected through the Holy Spirit to the pure love of God that flows into our hearts and lives. The liquid fire of the pure love of God flowing through the Holy Spirit from the throne of God melts our strong will and natural self-strengths reducing us to pure love. We then become springs of living water and fountains of the pure love of God affecting and eventually transforming the world around us.
The pure love of God that has been scarce among all the people of the world, including Christians, is increasingly being poured out upon a forerunner remnant of laid-down lovers of God who unashamedly and whole-heartedly worship Him above all else.
The Solution to All Disorder Worldwide
Love produces obedience.

Our love relationship with God causes us to abide within range of easily hearing God and gives us a passionate willing heart to obey His desire above any other.

Obedience to God produces the order of God on earth.

God's order produces peace and prosperity.

Everything on earth that God made is designed to function in harmony with the will and plan of God and work together for the good of mankind and all the systems of the earth.

The entire world prospers and harmonizes in the governance of God, the kingdom of God.
Can you imagine this world without sickness, death, crime, war, strife, stress, violence, fear, pride, jealously, nor any other evil caused by the lack God's pure love governing in the hearts and lives of mankind? There would be no need for prisons, hospitals, law enforcement, courts of justice, locks on doors, and weapons of war. When these things are no longer needed, can you imagine the savings of human effort and resources that will be available to meet the needs of mankind and the world? With these savings there will be more than enough of everything for everyone. Poverty and lack would not exist. God would be fully glorified in all the earth.
No need to tell me all the reasons why this can't or won't be done. Tell them to Jesus. He is the one who came to earth and died to redeem the world and all that is in it. He is the one who proclaimed the good news of the kingdom of God at hand on earth as it is in heaven. He is the One who returned to earth in the Holy Spirit to complete the work of redeeming and restoring the world to God's design and desire. He is the One with all love and all power and all wisdom – He is the One through Whom and for whom all things were created.
God's pure love in man through Christ Jesus by the Holy Spirit is the power that can transform the kingdoms of this world to the kingdoms of God.
The pure love is the supernatural power of God in the hearts of God's people to transform this world.
God is preparing a people who will work in conjunction with myriads of powerful holy angels to cleanse the earth with the fire of God
. After all that exalts itself against God is dissolved, the holy sons of God will shine forth as the sun replenishing and restoring the earth to the kingdom of our God on earth as it is in heaven.
"The Son of Man will send out His angels, and they will gather out of His kingdom all things that offend, and those who practice lawlessness, and will cast them into the furnace of fire. There will be wailing and gnashing of teeth. Then the righteous will shine forth as the sun in the kingdom of their Father. He who has ears to hear, let him hear!"
Mat 13:41-43.
Do not be alarmed if you witness your old life melting away in the liquid fire of God's love.
Fall upon the rock and worship Him with your whole heart.

"And whoever falls on this stone will be broken; but on whomever it falls, it will grind him to powder."
Mat 21:44.
We cannot prevail as part-time partially-filled believers seeking to live a good life and keep God in the back of our minds. In this season of the call to become powerful love-filled mature sons, God will not settle for being a part of our lives. He will not share His glory.
In His presence, His pure love covering us and filling us will melt away all other allegiances and pure love will rule our hearts and minds. Supernatural love and power will flow easily without effort as we follow His direction only saying and doing what we see and hear Him saying and doing. Peace will overwhelm us in even the fiercest of times. His joy will strengthen us in the gathering places of spiritual New Jerusalem meeting with Christ Jesus and holy angels.
Heb 12:22-24: But you have come to Mount Zion and to the city of the living God, the heavenly Jerusalem, to an innumerable company of angels, to the general assembly and church of the firstborn who are registered in heaven, to God the Judge of all, to the spirits of just men made perfect, to Jesus the Mediator of the new covenant, and to the blood of sprinkling that speaks better things than that of Abel.
Luke 12:32:

Do not fear, little flock, for it is your Father's good pleasure to give you the kingdom.
Keep on pursuing Love. Love never fails
and His kingdom never ends.


Ron McGatlin

archive.openheaven.com
basileia@earthlink.net
2. Overcoming Offense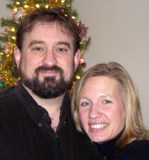 Jonah prophesied to the citizens of Nineveh saying, "Forty days this city will be destroyed!", and yet the city was not destroyed. Is it possible that Jonah spoke the prophetic word excluding the option to repent according to his own offense toward Nineveh? Jonah had no love for the Ninevites and was angry when they repented and God did not destroy them.
And he made prayer to the Lord and said, O Lord, is this not what I said when I was still in my country? This is why I took care to go in flight to Tarshish: for I was certain that you were a loving God, full of pity, slow to be angry and great in mercy, and ready to be turned from your purpose of evil. (Jonah 4:2)
SPIRIT OF BITTERNESS - THE PROPHET'S ENEMY
Bitterness is the state of unforgiveness and woundedness resulting from offense. This bitterness has the potential to turn a true prophet into a false prophet. Jonah struggled with bitterness as his people had suffered offense at the hands of the people of Assyria, whose capital was Nineveh. It took an act of God to get him to finally give the word of the Lord, and even after that he still hated them. If you are offended by a spiritual leader, political leader, a nation, religion, or anyone for that matter regardless of how evil they are, and how badly you have suffered at their hands, your prophecy will be controlled and distorted by offense. A lot of prophecy directed toward the religion and its leaders, toward political leaders, and people groups are rooted in bitterness out of offense.
And then shall many be offended, and shall betray one another, and shall hate one another. And many false prophets shall rise, and shall deceive many. And because iniquity shall abound, the love of many shall wax cold. ~Jesus~
This verse describes the state of much of the church today. Many have taken offense at the hypocrisy of religion. The ranks of atheists and agnostics are filled with offended men and women bitter at those representing Christ who have acted like the devil. The emergent and organic church movement's numbers are swelled with disenchanted, wounded, and offended people who were given a raw deal in the halls of religion. Thousands of offended have stopped going to churches altogether. Heresy hunting "ministries" are motivated by and continue to sniff out sin and offense from a "church" acting like the world.
As therefore the tares are gathered and burned in the fire; so shall it be in the end of this world (AGE).The Son of man shall send forth his angels, and they shall gather out of his kingdom all things that offend (those causing to stumble), and them which do iniquity... ~Jesus~
The end of the age brings with it a purging. The purging is of those who are causing offense. It also brings a healing from offense for those who will allow Father to release them from their agony. The sad fact is those who are offended can easily become offenders themselves. Father has great mercy and is bringing a move of repentance and reconciliation to the earth. It is a time for those who have been offending to repent and change, and those suffering offense to get healing. We are about to see a move of the Holy Spirit bring this repentance and healing. Today is the day of salvation and restoration to Father; and to our brothers and sisters.
Offense from others has been a tool of Father to expose in me the places of pride and self-centeredness that were not obvious apart from suffering at the hands of others. The Spirit of God told Ananias concerning Paul, "… I will show him how many things he must suffer for my name's sake." To be used for the greater purposes of God demands meeting suffering offense at the hands of others with the unconditional love of God. The cross of Christ was where Jesus laid down His life in love for those who hated Him, and it is the cross all who would follow in His footsteps must take up as well.
While many of us cannot claim to have suffered as much as Jesus or even Paul by the hands of others, there is a glory in suffering offenses with the unconditional love of God that releases in us a joy that is unspeakable. I have responded wrongly to the attacks of others upon me or my family in a wrong way many times. In the midst of that offense and ensuing bitterness; Father has been faithful to show me the places of self and pride that has been the "landing pad" upon which the offense of others has landed. He has given grace when I recognized and repented of the pride and released me from that bitterness and offense.
The times I have responded correctly have been through returning offense with unconditional love. Two experiences come to mind from the past in which the Spirit of God turned the opportunity to be bitter and offended into healing for me and love for the offender in my heart. In a business dealing in which I was losing income due to the refusal of a Christian to abide by his agreement; I was led to fast for forty days not for my sake, but for the sake of physical/psychological healing for the man who was responsible. In the end I recovered most of my losses and had property restored to me, but only after taking my eyes off myself and showing real love and kindness to him personally and in prayer.
Another instance was someone who personally very grievously was an offense to my family and continued in their sin. In that situation I was moved by the Spirit to approach the man and tell him that I loved and forgave Him because God loved and forgave me, though I did not agree with what he was doing. In that step of faith I received healing and deliverance from woundedness and bitterness.
But I say unto you, Love your enemies, bless those that curse you, do good to those that hate you, and pray for those who speak evil about you, and persecute you... ~Jesus~
There are times we have to make a choice to love and pray for one who is being an offense to us. It is Father's love alone that releases us from offense. It is love that covers a multitude of sins. Father is looking for those who will not be offended by the sin of individuals, the church, and the world; and be a light to them of His love. But we must first die to our self and its desire to react to the sin of others. It is selfish pride that picks up offense; a DEAD MAN cannot be offended. We must offer ourselves as living sacrifices to Him and embrace His great love for us that brings healing and forgiveness for others.
It is important to approach our Father with a faith in His love and goodness in order to receive the healing we need from Him. His Love brings healing that will release us from our states of deception that results from taking on offense. In His unconditional love for those who will in faith receive and live it, there is a glory that changes our perception of Him and of our brothers and sisters. He wants to impart to us a Love that has brokenness for His people and a love that lays down our life for those who would even try to kill us.
In His Unconditional Love
Kriston Couchey
kcouchey@gmail.com
www,openheaven.com
3. Top News Headlines




Historic Christian Prayer Gathering Underway in Muslim Indonesia - 5/17/2012
Thousands of the world's Christian leaders are in Indonesia seeking God's guidance on how to transform the nations with Christ's message of love. It's a historic prayer gathering in many ways. The huge Southeast Asian island nation is home to the world's largest Muslim population. "That's what we are well-known for, but there's something else taking place in our country." Read On: http://archive.openheaven.com/forums/forum_posts.asp?TID=39698&a mp;PN=1&TPN=1


Lord, Send the Wind of a Fresh Pentecost! - 5/16/2012
In the days leading up to the Global Day of Prayer, let's bombard heaven on behalf of the United States. The Global Day of Prayer is an event that will involve millions of Christians in 220 nations on Pentecost Sunday, May 27. Lord, send the wind of sincere repentance, spiritual renewal, youth awakening, supernatural demonstration, bold evangelism, divine intervention. Read On: http://archive.openheaven.com/forums/forum_posts.asp?TID=39694&a mp;PN=1&TPN=1


Ron Luce: War Vet Who Saved Daughter 'True Hero' - 5/16/2012
Hannah Luce was the only survivor of a plane crash in Kansas on Friday. Four people were killed when the plane went down en route to a Teen Mania event. Hannah, 22, and former U.S. Marine Austin Anderson, 27, both survived initial impact, with Anderson pulling Hannah to safety. "She was able to write down, like, 'Austin saved me, Austin saved me, Austin saved me.'" Read On: http://archive.openheaven.com/forums/forum_posts.asp?TID=39696&a mp;PN=1&TPN=1


Syria in disarray Muslims now targeting Christians - 5/15/2012
Behind the headlines, "Christians are obviously caught up in the general violence, but they're also being targeted in cities like Homs where 40,000 Christians have fled. They're being targeted by Muslim extremists." "You hear gunshots and bombs exploding. And then one night, the Muslims knock on your door and tell you, 'We are taking over, it is time for you to leave.'" Read On: http://archive.openheaven.com/forums/forum_posts.asp?TID=39687&a mp;PN=1&TPN=1


Ex-Sudan Envoy: US Should Weaponize South Sudan - 5/15/2012
A former U.S. special envoy to Sudan says America should supply weapons to South Sudan's army in an effort to stop brutal killing and "bullying" by government forces from the North. South Sudan is less than a year old but has been "at war" with the North and is nearly defenseless. "If the US provides the material, the South can end the North's bombing campaign," Read On: http://archive.openheaven.com/forums/forum_posts.asp?TID=39685&a mp;PN=1&TPN=1


Buzz over Obama Gay Marriage not Dying Down - 5/15/2012
The first Sunday after President Obama's decision to back same-sex marriage had pulpits and news programs buzzing. Obama's support for same-sex marriage was on churchgoers' minds."He's pretty much said that what you believe and know is not that important. Political expediency is more important." Pastors do not need to shy away from speaking out. Read On: http://archive.openheaven.com/forums/forum_posts.asp?TID=39684&a mp;PN=1&TPN=1


Obama Defends Same-Sex Marriage on 'The View' - 5/15/2012
Just days after announcing that he believes same-sex couples should be able to marry, the president refused to say whether he will now push for a repeal of DOMA, the federal law that defines marriage as being between a man and a woman. "My Justice Department has said to the courts, 'We don't think the Defense of Marriage Act is constitutional,' Read On: http://archive.openheaven.com/forums/forum_posts.asp?TID=39683&a mp;PN=1&TPN=1


Shahbaz Bhatti Pakistan Minorities' Minister's Murderers Not Charged - 5/15/2012
A man booked for being allegedly involved in the murder of former Pakistan minorities minister Shahbaz Bhatti more than a year ago, was acquitted by an Anti-Terrorism Court (ATC) last week. Several of those said to be prime suspects were allowed by delays to flee to the Middle East to avoid arrest. One was caught in February, but at the trial he was acquitted by the judge. Read On: http://archive.openheaven.com/forums/forum_posts.asp?TID=39688&a mp;PN=1


World Vision eNews - 5/16/2012
Violence along Sudan-South Sudan border slows aid efforts - VIDEO: Sowing seeds of hope for Sri Lankan father and family - Joplin tornado, one year later: A journey of moving forward - FAQs about the drought and hunger crisis across Africa's Sahel region - Advocates urge G8 leaders to build a #HungerFree world - Village copes with dirty water, clean water is in the works. Read On: http://archive.openheaven.com/forums/forum_posts.asp?TID=39693&a mp;PN=1&TPN=1


Egyptian Cleric: 'Jerusalem is Our Capital' - 5/11/2012
The Obama administration has been reaching out to the Muslim Brotherhood. Top U.S. officials have called the Brotherhood a force for moderation and granted Egypt more than a billion dollars in new aid. But critics warn that the group is anything but moderate, as evidenced by a Muslim Brotherhood rally, where an Egyptian cleric called for a march on Jerusalem. See Video. Read On: http://archive.openheaven.com/forums/forum_posts.asp?TID=39660&a mp;PN=1&TPN=1


Franklin Graham: Obama Is 'Shaking His Fist' at God - 5/11/2012
"President Obama has, in my view, shaken his fist at the same God who created and defined marriage." The president has proclaimed his Christian faith several times, and before taking office said he thought marriage should only be between one man and one woman. "It grieves me that our president would now affirm same-sex marriage, I believe it grieves God even more." Read On: http://archive.openheaven.com/forums/forum_posts.asp?TID=39659&a mp;PN=1
---
Unlimited permission to copy and post or reprint without altering text or profiteering is hereby granted subject to proper credits and inclusion of this web address:
http://
archive.openheaven.com
. However, if an item not written by Ron McGatlin is marked Copyright, you should contact the original publisher for permission to reproduce.
Thank you for forwarding the OpenHeaven.com Digest to your mail list.