Ron McGatlin


Admin Group





Joined: 08/23/2004
Location: United States
Online Status: Offline
Posts: 4141
Posted: 06/14/2012 at 3:00pm | IP Logged

---
Worldwide Kingdom Awakening News and Views




Published by Ron & Barbara McGatlin - Basileia Publishing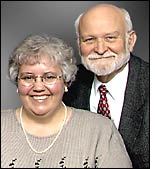 In This Edition
1. Living Supernatural Praise
2. Apostolic Ministry: Planting Seeds
3. Top News Headlines


Subscribe To OpenHeaven.com Digest





1. Living Supernatural Praise
Feeling the pain of unrequited love can take us to the highest form of praise in the passion of the deepest sorrow. It is from crushed hearts made whole in His love that the passion of our lives reaches to the throne of heaven in supernatural praise.
The pain of rejection and persecution is a gateway to passionate love. Through forgiveness of a very painful experience, passionate love of God can overflow our hearts. A very intense increase of feelings of love wells up within us as we truly forgive anyone or anything that has painfully hurt or harmed us. This flow of God in us enables us to see the current situation and every aspect of life in the best light possible.
Wrongs toward us can help to enhance our spiritual lives with a sense of well-being that comes from God's love flooding our lives through our decision to forgive and release every person or situation. From the love spawned from the forgiveness of pain, supernatural praise flows from us to God. The world around us is affected by the joyful praise emanating from us.
Persecution is involved in entering the kingdom of God lifestyle.
We must through many tribulations enter the kingdom of God
(Acts 14:22).
It is no accident that painful persecution always accompanies our entering the reality of the kingdom of God. Devastating inner pain plus our decision to completely forgive from the heart produces a powerful flow of the love of God that washes and cleanses us of any bitterness and floods us with the peace and joy of the Lord. This is a tangible spiritual movement of a river of love that we can feel in our spirit and soul. Through the love of Christ in us by the Holy Spirit our hearts become rooted and grounded in His love.
Eph 3:16-19: That He would grant you, according to the riches of His glory, to be strengthened with might through His Spirit in the inner man, that Christ may dwell in your hearts through faith; that you, being rooted and grounded in love, may be able to comprehend with all the saints what is the width and length and depth and height; to know the love of Christ which passes knowledge; that you may be filled with all the fullness of God.
Without forgiveness painful wounds can be a door for destructive resentment, anger, and bitterness.
Severely painful experiences in life always bring a response in our hearts and souls. Perhaps the most common response in the natural man is to

resent

the pain and/or whatever or whoever is seen as the source of the infliction. Pain plus resentment will grow into bitterness. A root of bitterness in the heart grows into all sorts of evil that destroys life from the inside out. The world around us is then negatively affected as the root of bitterness springing up will cause trouble, and many will be defiled. A root of bitterness in us will trouble all areas of our lives and can lead to sickness and eventually premature death.
Heb 12:14:15: Pursue peace with all people, and holiness, without which no one will see the Lord: looking carefully lest anyone fall short of the grace of God; lest any root of bitterness springing up cause trouble, and by this many become defiled.
The pain that we will, at some point, endure as we earnestly seek to enter the fullness of God's kingdom can work to thrust us forward toward His kingdom by flooding us with love through our decision to forgive every offense. However, the same pain, plus our resentment instead of forgiveness, can become a source of destruction of the potential of life in His kingdom now in this life.
A spirit of praise to God can arise within as we experience the love of God filling our lives. From our hearts, our mouths sing forth praise to God and speak forth praise to the people around us. We become vessels of praise and encouraging words that carry the virtue of God and edify one another in the Spirit of the Lord. Love does not take into account a wrong suffered and always gives the best connotation possible to every situation. Love seeks opportunities to bless and serve others.
Unlove and bitterness does the opposite of love and always sheds the worst light possible on all situations and quickly sees any possible reason to speak critically or negatively, always seeing what is lacking and ignoring what is good and right.
Words and attitudes are very powerful in shaping our lives and the world around us. What we experience and impart depends, to some degree, on what we choose to think in our minds and speak with our mouths. Words can build up and add to a person, or they can tear down and take away from a person. Our words spoken in love and truth can actually add to a person's life. Love in our hearts will produce good words adding life to the world around us.
There can be a difference in the abundance of our hearts and the intent of our heart
.
From the abundance of the heart the mouth speaks. The intent of our hearts might be to bless. However, if our hearts are filled with stored resentment of painful experiences, they may become the abundance of what is in our hearts. Our mouths will speak from the abundance of resentment and bitterness rather than from the intent of our heart to bless.
Luke 6:45: "A good man out of the good treasure of his heart brings forth good; and an evil man out of the evil treasure of his heart brings forth evil. For out of the abundance of the heart his mouth speaks.
The intent of the heart is primary and important. Yet, the practical function of blessing flowing from the heart is more geared to the abundance of the heart. Forgiveness and healing cleanses the abundance of our heart and sets us free to express the intent of our hearts to bless and build up the kingdom of God in others and the world around us.
Living supernatural praise that can come from the love of God flowing from forgiveness of fiery trials and persecution reveals the glory of Christ. The Spirit of the glory of God rests upon us when we are reproached for the name of Christ.
1 Pet 4:12-14: Beloved, do not think it strange concerning the fiery trial which is to try you, as though some strange thing happened to you; but rejoice to the extent that you partake of Christ's sufferings, that as His glory is revealed, you may also be glad with exceeding joy. If you are reproached for the name of Christ, blessed are you, for the Spirit of glory and of God rests upon you. On their part He is blasphemed, but on your part He is glorified.
The Cost and Blessing of Obedience to God
"Assuredly, I say to you, whoever does not receive the kingdom of God as a little child will by no means enter it."
(Luke 18:17)
In the Gospel of Luke, Chapter 18, Jesus was speaking about the kingdom of God when a well-to-do man asked him a question about entering into eternal life. Though he possessed much and had lived a good life according to the law, the man realized that there was potential of something more of God in life. He probably had not known much sorrow or pain in his life. The sorrow of life began for him when Jesus told him he lacked one thing and to sell all he had and give to the poor and follow Me.
If the man was obedient to the instruction of Jesus and endured the pain of sorrow involved in obedience, he would have lost his life as it had been and gained the walk of living sacrificial praise in the same oneness with Jesus that the disciples who followed Him eventually experienced. Later on after Pentecost he probably would have participated in the same glory and endured the same painful persecution turned into love through forgiveness as the disciples. We would probably read more about him in the New Testament.
There is a painful cost to obedience that is part of entering the kingdom of God life. There is always more passionate love that comes as we peacefully endure becoming living sacrifices unto God and are no longer conformed to this world's ways. We are transformed and become a part of restoring this world to the kingdom of God. We enter into the life of oneness with God in supernatural praise of God in the kingdom of God on earth as it is in heaven. The entire world will endure severe changes with much pain as the kingdoms of this world become the kingdoms of our God. Those who live with resentment and bitterness will not endure. Those who endure to the end are the redeemed in whom Christ lives by the Holy Spirit.
Let all that has breath praise the Lord
(Psa 150:6).
2. Apostolic Ministry: Planting Seeds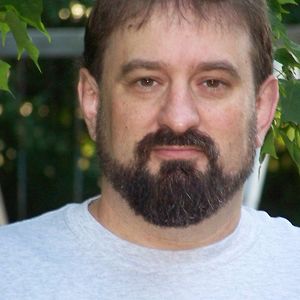 By Kriston Couchey
THE SEED OF THE KINGDOM
Mark 4:26-27 And he said, Such is the kingdom of God, as if a man put seed in the earth, And went to sleep and got up, night and day, and the seed came to growth, though he had no idea how.
The kingdom of God that

the early apostles

were sent to declare was likened by Jesus to seed that is planted and growing. The work of the apostles was that of planting the seed of the kingdom, the Word of God, or to be more precise; Jesus Christ who is the Word of God. Jesusdeclared Himself to be the seed placed in the ground that He might not abide alone but bear much fruit. The apostles were not just preaching a message; they were planting seed. Christ is the seed of the kingdom that bears fruit after its own kind, that fruit being sons in the kingdom of their father.
Apostolic ministry has one main goal; the formation of Christ IN people. True apostolic ministry imparts/plants the seed of Christ which has the potential and power to conform people into Christ's image as sons of God. This kingdom seed contains within it the very DNA of God. True apostolic ministry plants the seed of Christ that "changes" people by the power of God. Paul said …my speech and my preaching was not with enticing words of human wisdom, but in demonstration of the Spirit and of power. The kingdom is not in just words but power, power to change us into the image of Christ.
APOSTLES AS FATHERS
In the sense that it is a father's seed that inseminates or impregnates with life, those sent by Father are the carriers of Christ on earth to release or speak the seed of Life into people. Paul said: for in Christ Jesus I have begotten you through the gospel. In this sense apostles who plant the seed of Christ are spiritual fathers. Yet being a spiritual father in this sense is not about position of power or authority over the life of another. Rather, it is a place in which apostles serve by demonstrating clearly both the NATURE and AUTHORITY of Christ in love relationships.
Any one of the "ten thousand instructors in Christ" that Paul contrasted his father's heart with could have also been a spiritual father to the Corinthians. Implanting spiritual seed into a church is not the job of one man alone. Fullness in Christ comes by receiving many varying "Aspects" of Christ from anyone sent to us who carries His seed of life. All sent by God have a portion and it is important to receive the portion that each has and let them implant in us what grace in Christ they have been given. Father's desire is to raise up many sons who express His heart, and it is by the many ones He sends carrying His Father's heart He desires to do so. It is important for all called as apostles to realize they are simply one course of a meal which is a banquet of delicacies in Christ.
EXCLUSIVE FATHERS
Paul was not exclusive and restricting in His ministry to the Corinthians. He corrected them for saying, "I am of Paul, I am of Apollos, I am of Cephas (Peter)." Paul said in effect, "Paul, Apollos, and Cephas… …all are yours and ALL ARE CHRIST'S!(follow them all)" The result of those who follow a doctrine making one man their perpetual spiritual father as their exclusive voice of correction and direction is a diminished ability to hear what the Spirit is saying that may contradict what their "spiritual father" has taught them in their limited knowledge. Scripture says train up a child in the way they should go and when they are old they WILL NOT depart from it. I have met those who will not change to embrace further revelation of Christ because of how they were "fathered".
There is also a fathering that happens like Timothy and Paul's relationship. It is a fathering of "one on one" with one or a few select in order to continue on the same ministry that is being performed by the one fathering. I am convinced this does not apply to a congregation or region. Nor should a congregation be told they must submit to such a fathering relationship that can only be guided and ordained by the Spirit.
RESPONSIBILITY FOR THE SEED
I have planted, Apollos watered; but God gave the increase. …the kingdom of God, as if a man put seed in the earth, And went to sleep and got up, night and day, and the seed came to growth, though he had no idea how. We don't know how the seed turns into a growing shoot and then a fruit bearing plant. It is Father's DNA that brings forth the final product. Paul stayed for a time in many places, and while he was able to strengthen believers in some places, He NEVER saw many of the people He planted the seed of Christ into again. So who was responsible for the seed? Father was. Apollos watered many seeds and God gave the increase. The way in which the kingdom works is everyone having a task and God is in control. Father has simply chosen to invite us to be part of the process and joy of planting and nurturing the seed of Christ in people as spiritual fathers to a generation that will reveal the Glory of God to the earth.
In His Love
Kriston Couchey
kcouchey@gmail.com
3. Top News Headlines




We have seen cripples walk, the blind see, the deaf hear, the mute speak, tumors disappear, mass outpourings of the Holy Spirit - 6/14/2012
In Kampala, it is likely that more people were born again here this week then in any other single place on the face of the earth. We have seen witchcraft abandoned, repentance and restitution, forgiveness granted, curses broken, demoniacs delivered and the blessing of God descend in a huge, public, national and prophetic expression of the Kingdom of God! Read On: http://archive.openheaven.com/forums/forum_posts.asp?TID=39906&a mp;PN=1&TPN=1


Syrian refugees overwhelm believers in Jordan - 6/14/2012
It's easy to lose sight of just how bad Syria's refugee crisis has gotten after 14 months of flow into Lebanon, Turkey, and Jordan. Estimated 10,000 to 20,00 dead - no one is quite sure how many people are in prison or missing or how many are fleeing the war-torn nation. "We think it's probably over 300,000 refugees in the surrounding countries right now." Read On: http://archive.openheaven.com/forums/forum_posts.asp?TID=39905&a mp;PN=1&TPN=1


Egypt: Presidential Elections 16-17 June (plus Nigeria) - 6/14/2012
Egypt's presidential election to take place this weekend unless cancelled by the Constitutional Court could readily fracture the state by triggering political and sectarian violence. To secure the evangelical vote, the Muslim Brotherhood, which has already broken its promise not to field a presidential candidate is promising to advance religious freedom and equality. Read On: http://archive.openheaven.com/forums/forum_posts.asp?TID=39904&a mp;PN=1&TPN=1


Americans urged to Stop the Sudanese Genocide and Save Nearly 800,000 People from Imminent Death by Starvation - 6/13/2012
"Bashir has already been indicted for genocide for his 'cleanses' in which he is responsible for killing 100,000's of innocent civilians. "The bombings force the Sudanese to leave their farms and seek shelter in the mountains where there is little to no food. If action is not taken in the next month or two, relief efforts will be severely hindered and the people will die." Read On: http://archive.openheaven.com/forums/forum_posts.asp?TID=39895&a mp;PN=1&TPN=1


Emir rejects death penalty for blasphemy in Kuwait - 6/13/2012
Although the amendment was backed by 46 votes, the Emir rejected changes that sought the death penalty for those who blaspheme. The decision provoked a lot of backlash. However, "It seems that that legislation is going to die. It's not going to come before the entire parliament for a vote, which is good news for Christians." No word on what parliament will do next. Read On: http://archive.openheaven.com/forums/forum_posts.asp?TID=39894&a mp;PN=1&TPN=1


Attacks against Nigerian Christians -- third week in a row - 6/13/2012
"There are a lot of reports that aren't getting to the news. A motorcycle rides by and shoots people in the store. Cars are being hijacked. There are individuals -- supporters of the work that is being done among the Islamic tribes in Northern Nigeria [being targeted]." "This is really the nature of Islam. And we're seeing it worldwide. We're not only seeing it in Nigeria. Read On: http://archive.openheaven.com/forums/forum_posts.asp?TID=39893&a mp;PN=1&TPN=1


After Launching Deadly Attacks, Nigeria Islamists Vow to Continue Killing Christians - 6/13/2012
A member of Boko Haram drove a car into Christ Chosen Church, in the city of Jos, and detonated a suicide bomb that demolished the church, wounding 40. Members of Boko Haram opened fire on a church in the town of Biu, killing at least one and wounding others. the Islamists vowed to continue their killing until they succeed in establishing an Islamic state in Nigeria. Read On:


India's Innocent: Secret Weddings of Child Brides - 6/13/2012
Every year, millions of Indian girls are married as children. In some instances the brides are no more than 4 or 5 years old. Child marriages are illegal in India, but the practice is flourishing. "The life of a child bride is very sad." "The moment she gets married, from a physical, mental, emotional and educational perspective, her life becomes very challenging," Read On: http://archive.openheaven.com/forums/forum_posts.asp?TID=39890&a mp;PN=1


News From British Isles, Ireland. Europe and Worldwide - 6/14/2012
Unprecedented growth in 2011 - China: 6,000 walls of prayer - UK: Becoming less peaceful - Spain: Bishop banned from official city events in Alcala - Belgium heightens terror alert level - Syria: UN calling conflict a civil war - Iraq: Wave of bomb attacks 'kills 84' - Chile: Pro-family groups fear persecution of Christians - Iran: Authorities shut church in Tehran - More> Read On: http://archive.openheaven.com/forums/forum_posts.asp?TID=39903&a mp;PN=1&TPN=1


Crystal Cathedral to be Renamed Christ Cathedral Under new Catholic Leadership - 6/13/2012
A Roman Catholic diocese that bought the Southern California mega-church Crystal Cathedral in a $57.5 million bankruptcy sale will rename the place of worship Christ Cathedral. Protestant ministry leaders at Crystal Cathedral said that their congregation would move in June 2013 to a smaller Catholic church, under the terms of a deal with the diocese. Read On: http://archive.openheaven.com/forums/forum_posts.asp?TID=39897&a mp;PN=1&TPN=1


Runaway Train? CBO Sounds Alarm on National Debt - 6/13/2012
A recent poll found that a shocking 51 percent of Americans believe the U.S. government will go bankrupt, and a new congressional report appears to corroborate those fears. Currently, the national debt is nearly $16 trillion and growing. Over $1 trillion deficit each year for 4 years. America's loans will swallow up 100 percent of tax revenues by 2025. Read On: http://archive.openheaven.com/forums/forum_posts.asp?TID=39891&a mp;PN=1&TPN=1


Gay Marriage Blocked in Washington State - 6/13/2012
Gay marriage opponents in Washington have successfully blocked a law that would have legalized same-sex marriage this week by submitting a petition for a ballot measure to repeal the statute. Washington United for Marriage collected over 241,000 signatures—twice as many as necessary. Preserve Marriage Washington also collected more than 240,000 signatures. Read On: http://archive.openheaven.com/forums/forum_posts.asp?TID=39896&a mp;PN=1&TPN=1


Saudi Officials Offer Conflicting Explanations as 35 Ethiopian Christians Continue to Languish in Prison - 6/8/2012
Over the past month, Saudi Arabian officials have been making conflicting statements when asked why a group of 35 Ethiopian Christians were arrested at a prayer service in a private home in Jeddah, Saudi Arabia, last December. Congressional staff members left the meeting with the impression that neither Saudi official actually knew why the Christians were arrested." Read On: http://archive.openheaven.com/forums/forum_posts.asp?TID=39869&a mp;PN=1&TPN=1


After a year-long battle, campus ministry no longer official group at a Tennessee university - 6/8/2012
Many campus ministries will be leaving Tennessee's Vanderbilt University as official campus groups this fall. Vanderbilt created an anti-discrimination policy. The essential points of the policy are that every group must be willing to welcome any student into the group as a member and must also allow any student who so desires a shot at leadership within the group. Read On: http://archive.openheaven.com/forums/forum_posts.asp?TID=39867&a mp;PN=1&TPN=1


Free Asia Bibi campaign launched by British 'Electo-pop' music group - 6/8/2012
An all-out media blitz has been started to raise awareness for Asia Bibi, the Pakistani Christian mother of five children who has been sentenced to death by hanging for defending her Christian beliefs. the *Free Asia Bibi* campaign includes the release of a song titled *Free Asia Bibi*, a music video and an informational website, created by Christian band, Ooberfuse. Read On: http://archive.openheaven.com/forums/forum_posts.asp?TID=39866&a mp;PN=1&TPN=1
---
Unlimited permission to copy and post or reprint without altering text or profiteering is hereby granted subject to proper credits and inclusion of this web address:
http://
archive.openheaven.com
. However, if an item not written by Ron McGatlin is marked Copyright, you should contact the original publisher for permission to reproduce.
Thank you for forwarding the OpenHeaven.com Digest to your mail list.