Moderator


Admin Group





Joined: 03/16/2005
Online Status: Offline
Posts: 6133
Posted: 07/19/2012 at 5:53pm | IP Logged

---
Worldwide Kingdom Awakening News and Views



Published by Ron & Barbara McGatlin - Basileia Publishing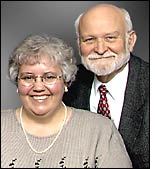 In This Edition
1. Supernatural Cleansing
2. Leaders With Pure Hearts
3. Top News Headlines


Subscribe To OpenHeaven.com Digest
1. Supernatural Cleansing
By Ron McGatlin
God is preparing a pure and holy kingdom people – a people totally cleansed from the darkness that has settled upon the world. There is probably no one living in this world that has not been affected by the corruption of the kingdom of darkness loosed on the earth. The darkness was released at the fall of Adam and continues today in the ungodly ways of mankind.
There is no natural force in the world sufficient to fully undo the effects of the evil contamination of the souls of mankind. Only the supernatural work of Christ Jesus by the Holy Spirit can appropriate the provision of the blood of Jesus shed at the cross and the resurrected life of Christ Jesus to completely cleanse and restore a pure and holy people on earth – a people of God's heart walking in His way by His Spirit.
Even the best of us may be in need of deeper purification from the inputs of fallen natural human wisdom and distorted religious beliefs that are affecting our souls and limiting our spiritual availability to become fully mature sons of God. A greater cleansing process has already begun to prepare spiritual kingdom warriors to be a part of returning the kingdoms of this world to the kingdoms of our God. From start to finish this cleansing process is beyond the scope of natural human ability or possibility.
This is a supernatural work of God in Christ by the Holy Spirit, a work with which we must fully cooperate. No amount of acquired knowledge or sacrificial commitment can facilitate the cleansing from the final remaining stains of fallen Adamic life.
Mark 7:20:And He said, "What comes out of a man that defiles a man.
For those who are chosen to multiply the seed of the kingdom in the coming season, there can be nothing remaining in them that defiles.
Rev 21:27a: But there shall by no means enter it anything that defiles, or causes an abomination or a lie.
Many are called but few are chosen(Mt 22:14).The chosen are those who willingly go through the supernatural cleansing process. There shall be two in the same bed and one shall be chosen and the other left.
Those among us who yet testify of struggling with fallen ways and snares of temptation must experience further cleansing of the deep crevices ofthe soul to be selected of God to become the seed of the kingdom into the next season of the mighty work of God to restore the kingdom of God on earth as it is in heaven. This cleansing will only be accomplished by the continuous living inspiration and power of the HOLY SPIRIT of God within. It is the manifestation of Father in Christ Jesus in us by the Holy Spirit.
A Manifest Cleansing Wave of God
This past Sunday morning around 10am, I was standing alone at the front of the meeting place praying when the presence of God came in an intense tangible way. As I lifted my arms I could feel the electric-like powerful presence in the air and was aware that ministering spirits were present.
I went into a spiritual vision. I was in a somewhat enclosed place with an open top that I assumed to be a sheep fold. There were a number of sheep there and the Lord was shearing them one at a time. The sheep had thick dirty wool. It looked as if they may have gone longer than they should without being sheared. Their wool was matted and filled with burs, dried mud, and such. As they were sheared they became clean and fresh looking and appeared to feel very refreshed. On some of them hidden soars or wounds were exposed on their freshly sheared bodies.
The Lord looked up at me from the sheep He was working on and said, "I am cleansing and selecting my sheep for breeding stock for the future." I knew by the Spirit He was speaking of cleansing and healing His people in preparation for becoming seeds of the kingdom sowed into this world during and after the process of cleansing the earth.
The Lord is supernaturally cleansing His people individually. He is also selecting His army. The collective army is being cleansed of those who are unwilling to endure His loving but extreme cleansing process.
This does not imply that the unwilling who are not chosen are lost or forever castaways. They may go through other processes and may continue to serve the Lord in some other capacity and place. Like the many that Gideon sent home from the battle and the 300 that were chosen for the battle, God makes selections for specific works. Those who were sent away from the battle probably had other jobs to fill back home.
As a young man I worked summers on a large cattle ranch in Texas and later as a mature man owned a large herd of cattle. I remember that at some point the cattle were gathered, and the best cows were selected to remain in the herd as breeding stock for the next season. Others were sold to go to other places for other purposes. Some cows were not selected because they did not have a calf with them. Either they had failed to breed and give birth to a live calf, or they had lost it someway.
I realize that we are not cattle and are not treated as cattle by our Great Shepherd. However, I think this example is useful in understanding the message that God is in the process of cleansing, preparing, and selecting an army of pure-hearted holy humble and mature kingdom sons for the purpose of multiplying the seed of the kingdom into the God-cleansed earth and the heavenly atmosphere upon and around it.
We are all sheep under the one Great Shepherd. All of us including the most significant leaders are in need of a deeper supernatural cleansing process in the hands of our Lord. Even the scent of the past tainted mixtures of self and religion with godliness must be cleansed. Many of us are entering a new level of being sheared of excess and healed of past infections and wounds. All who will are becoming purified kingdom warriors to plant and produce the coming kingdom reality in every facet of life in the world.
The cleansing purification process may seem extremely difficult. However, after cleansing there is great refreshing. In the vision, I saw gentle rain falling upon the sheared sheep bringing further cleansing, healing, and refreshing to them. The sheep were very refreshed, lively, and joyful.
The season before us that we are now entering is filled with severity and extremities. Extreme difficulties of life will exist in the world simultaneously with extreme righteousness, peace, and joy in the sons of the kingdom – mature sons who are in full assurance planting the kingdom of God life into the world.
The seed must be placed underground to spring forth in the moisture of the Holy Spirit as a living growing plant that matures into full fruition and multiplies a hundred fold. Thus from the pure seed of God in Christ in His mature sons, the earth shall be filled with the glory of God and the kingdoms of this world shall become the kingdoms of our God. Praise to God shall ring out from the entire earth filling the world with His Glory.
So be it, Lord Jesus.
Keep on pursuing love. It never fails
and His kingdom never ends.

Ron McGatlin

archive.openheaven.com
basileia@earthlink.net
2. Leaders with Pure Hearts
Beloved, we are in the midst of a great, divine acceleration in the Spirit. The Body of Christ is being prepared for a fresh, new day of God's plan. The Spirit of God is doing a new thing and we must be prepared to move with Him (Isaiah 48:6-7). Although this process could take a long time to mature fully, God has been preparing us for this day for many years! We are moving into the destiny the Lord has prepared for us before the foundation of the world.
This is a season of preparation. The Spirit of Truth is dealing deeply with Believers, calling us to no one and to nothing but Christ Jesus Himself with a holiness and single-mindedness like we have never before experienced. The Lord's people are being groomed to encounter Him in the fiery cloud of His Presence and God will be found by and in all who are seeking Him with their whole heart (Jeremiah 29:12-13).
Truly, "deep is calling unto deep" (Psalm 42:7). This is not the time to remain half-hearted and shallow: now is the time to launch out into the deep and cry out with the apostle Paul, "That I may know Him" (Philippians 3:10), to be conformed to His image and to carry His Presence. The Bride is being prepared to experience true union with Christ, to know Him intimately in order to be like Him in every aspect of our being, in spirit, soul and body.
Revelation of Purity
How is this transformation happening? The Spirit of Truth is highlighting purity and uprightness so we may all walk in true holiness and the fear of the Lord (2 Corinthians 7:1).
Truly, the Body of Christ is no longer satisfied with knowing our Lord and Savior as a doctrine of our mental understanding. As the Lord responds to the hunger of His people, He is revealing the Person of Jesus in the inward parts of our spirit. What we've understood with our "head knowledge," we will begin to experience through spiritual revelation. And as the eyes of our heart become enlightened, our character and lifestyle will be transformed. Integrity and honesty will become paramount. We will live each day in such a manner that greatly pleases the Lord (Colossians 1:9-10).
Revelation of Strategies
As a result of this deeper consecration to the Lord, many will receive divine strategies for this pivotal season. The Spirit of Truth is releasing revelatory insights for all who are willing to hear Him with a heart set to obey what He is requesting (James 1:22).
Prepare to see an acceleration of the advancing of God's plans and purposes. God will have a people of purity and power, who live, move and have their being in the absolute authority of Christ.
Revelation of Destiny
Whether or not you feel you are fulfilling your destiny, you are being prepared by the King of kings for His good purposes. You were chosen by God and have been given a divine destiny in eternities past. Why? The Lord is calling you to partner with Him to shape the future of the Kingdom of God! This seems almost too marvelous to be true, but it is the Word of God. Ephesians 2:10 explains:
For we are His workmanship, created in Christ Jesus unto good works, which God hath before ordained that we should walk in them.
What does it mean to be "his workmanship"? The Greek term translated workmanship is poeima, from which we derive the English word poem. Indeed, we are God's poem, written in ages past to be a living testimony of His presence on earth. Without exception, every Believer has been created in Christ Jesus for good works, which God has ordained for us.
Revelation of Anointing
The desperate cry of many Believers is: "Oh, Lord, let Your works appear unto Your people" (Psalm 90:16-17). The good news is that God's anointing rests upon pure, upright followers of Jesus and we will fulfill His purposes on earth. God has not only ordained good works for us, but He has also provided the grace we need to perform these works. We all have "an unction to function." Each one of us is anointed to fulfill the purposes of God.
As we move deeper into this season of sensitivity and revelatory enlightenment, we must never forget that our calling and destiny, our chief aim, is to abide in our Beloved Jesus Christ, fixing our eyes on Him and Him alone. Only in His light do we see light (Psalm 36:9). Only in His presence do we obtain a happy, holy heart (Psalm 16:11).
Leaders with Pure Hearts
These marks of maturity are being seen in many lives but it is imperative that leaders set an even higher standard for the Body of Christ. Purity of heart and purity of motives are required if we are to behold the Lord (Hebrews 12:14). Divinely appointed leaders are emerging who have a single heart's goal to establish the King in His Kingdom on earth.
This purity of heart is an absolute requirement for every Believer and leader because we are entering into a season of signs and wonders on a level never before experienced. But we must be on the alert: the supernatural will be displayed not only from the Holy Spirit but also from the dark side. Scripture warns that, in the last days, deception will be strong (Matthew 24:24). Even though the enemy will attempt to deceive many, Christ Jesus will have for Himself a people prepared to do greater works (John 14:12).
This is not a time for any Believer or leader in the Body of Christ to be humdrum, expecting only what we have seen and experienced before. We have never been where we are going now (Joshua 3:4). We all must prepare for what is ahead: the call to embrace the awe of Almighty God. A wonderful, reverential fear of the Lord is returning to the people of God, releasing the much needed wisdom of God (Psalm 111:10).
Bobby Conner
Eagles View Ministries
manager@bobbyconner.org
Bobby Conner: This "Gentle Giant" is uniquely anointed with refreshing humor and razor-sharp prophetic accuracy which has been documented around the world. Bobby's dynamic capacity to release outstanding demonstrations of the miraculous – healings, signs and wonders – reveals the very heart of the Father toward us! Surviving a dramatic abortion attempt by his mother, being rescued again by the hand of God from drug dealing and suicide, the story of Bobby Conner is a display of a man who now walks in his God-ordained destiny to set others free! Highly esteemed as an internationally acclaimed conference speaker, Bobby has ministered effectively to over 45 foreign countries as well as here in the States for many years.

3. Top News Headlines




A Million March for Jesus in Brazil- 7/19/2012
As of 2011, Brazil is the world's second most Christian-populated country. More than a million Christians united in Brazil on Saturday, July 15, in an annual march for Jesus in the streets of Sao Paulo. Brazil's evangelical population is exploding, jumping from 6.6 percent to 22.2 percent of the country's population. Read On:

Charismatic Leaders Unite to Pray for Great Awakening- 7/15/2012
Charismatic leaders from across the country, as well as spiritual leaders from various denominational backgrounds, are uniting, at High Point Church in Arlington, Texas on July 27, to turn America back to God as our hope and source. "There is no grand strategy to correct our nation's perilous course. We need spiritual direction, wisdom and guidance." Read On: http://archive.openheaven.com/forums/forum_posts.asp?TID=40086&a mp;a mp;a mp;a mp;a mp;PN=1&TPN=1


Euro Tragedy: Why EU is Crumbling Before our Eyes- 7/13/2012
It may be only a matter of time before the financial crisis in Europe rocks the rest of the world, including the United States. In Athens, Greece, a homeless shelter is now caring for people who used to belong to the middle class. In Terrassa, Spain, desperate homeowners facing foreclosure are banding together in hopes of somehow not joining the homeless. Read On: http://archive.openheaven.com/forums/forum_posts.asp?TID=40071&a mp;a mp;a mp;a mp;a mp;PN=1&TPN=1

Egypt's Power Struggle and the Fate of Christians- 7/14/2012
In defiance of Egypt's top generals and highest court, Muslim presidential-elect Mohammed Morsi reopened parliament on Tuesday. Morsi's rapid pursuit to broaden the Brotherhood's power openly challenges the country's ruling military council. Christians fear the parliament will grant greater powers to Islamists to institute Sharia law and stifle religious freedom. Read On: http://archive.openheaven.com/forums/forum_posts.asp?TID=40074&a mp;a mp;a mp;a mp;a mp;PN=1&TPN=1


Nigerian Christians Fleeing Their Homes Following Mass Killings- 7/15/2012
Members of the Church of Christ in Nigeria in the Jos region are fleeing their homes, fearful of violence in the wake of last weekend's mass killings. About 50 members had fled their homes, taking refuge at the home their pastor. The gunmen came Saturday, entering the home and opening fire. Then they burned the house. "Fifty of our church members were killed."


News From British Isles, Ireland, Europe and Worldwide- 7/19/2012
New Christian TV package on Freeview - Brazil evangelical Christians hold huge Sao Paulo rally - Christian input into Olympics - Christian recovers from gunshot wounds to make Olympic team - Prayer and bell ringing to kick off Olympics - Street Pastors head to the seaside - Nigeria: News becomes more dark - Mexico gang attacks Christian youth camp- More> Read On: http://archive.openheaven.com/forums/forum_posts.asp?TID=40103&a mp;a mp;a mp;a mp;a mp;PN=1&TPN=1


Grave Concerns for Health of Iranian Pastor Benham Irani- 7/19/2012
Pastor Benham Irani lost consciousness three days ago. Although he has now regained consciousness, his health is said to be declining as a result of the harsh treatment in prison. He pastors the Church of Iran in Karaj, was arrested 2006, and sentenced to six years for "action against the state" and "action against the order." Read On: http://archive.openheaven.com/forums/forum_posts.asp?TID=40102&a mp;a mp;a mp;a mp;a mp;PN=1&TPN=1


Iran's leadership believes Islamic messiah coming soon, ex-CIA spy- 7/16/2012
"Iran's leaders believe they can facilitate the coming of the last Islamic messiah." "They believe the centuries old Hadith predicts this and that the time is close." This thinking pervades the highest levels of Iran's leadership. "The Ayatollah Khamenei has told close associates that he will be the one to pass the flag of Islam to the Islamic messiah." Read On: http://archive.openheaven.com/forums/forum_posts.asp?TID=40094&a mp;a mp;a mp;a mp;a mp;PN=1


Ahmadinejad denies Christianity and Judaism exist- 7/15/2012
Ahmadinjead has claimed that God has never sent any religion into the world called Christianity or Judaism, "But He appointed the prophet of Islam, Mohammad, as the prophet for all mankind, from Buddhists to Christians and Jews." He added, "Islam is a universal religion. Abraham was the proclaimer of Islam and so were Moses and Jesus."

Myles Munroe Awarded Peru's Congressional Medal of Honor- 7/15/2012
Best-selling author Myles Munroe was recently awarded the Congressional Medal of Honor for his contribution to leadership development in Peru and other emerging Latin American nations. Whitaker House has published several books by Munroe. Destiny Image released Munroe's Understanding Your Place in God's Kingdom in November 2011. Read On: http://archive.openheaven.com/forums/forum_posts.asp?TID=40087&a mp;a mp;a mp;a mp;PN=1&TPN=1

Findings Show Penn State Callous toward Victims- 7/13/2012
Penn State's own report on the child molestation scandal is out, and it's not good. The report says university officials, including legendary coach Joe Paterno, looked the other way and seemed more concerned about the school's reputation and Jerry Sandusky than his victims. "The most powerful men at Penn State failed to take any steps for 14 years to protect the children. Read On: http://archive.openheaven.com/forums/forum_posts.asp?TID=40061&a mp;a mp;a mp;a mp;PN=1&TPN=1


For More Top News Headlines, Go Here: http://archive.openheaven.com/news/headlines/
---
Unlimited permission to copy and post or reprint without altering text or profiteering is hereby granted subject to proper credits and inclusion of this web address:
http://
archive.openheaven.com
. However, if an item not written by Ron McGatlin is marked Copyright, you should contact the original publisher for permission to reproduce.
Thank you for forwarding the OpenHeaven.com Digest to your mail list.


Edited by Moderator on 07/20/2012 at 12:40pm