Posted: 08/23/2012 at 1:54pm | IP Logged

---
Worldwide Kingdom Awakening News and Views



Published by Ron & Barbara McGatlin - Basileia Publishing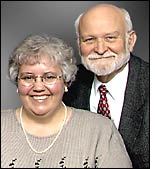 In This Issue
1. The End and The Beginning
2. His Coming Presence
3. Top News Headlines


Subscribe OpenHeaven.com Digest



1. The End and the Beginning
By Ron McGatlin
Father God spoke and the world was created in perfect balance.
Father is speaking today:
I see your beginning, and I see your end.
That which is imparted to you is for right-ness to my world. My word abides in you to right the upside down world.
It was and is by the false word of My created people gone astray that my world is upside down.
It is by my word spoken in and through My people that will rectify all unjust and unrighteous distorted order of My world.
I breathed My life into my people, and it was misused and separated from Me to become the word of another which has brought destructive forces of death and loss to my world.
Today I am again breathing afresh My life into My redeemed people.
My word is again fully alive and activated in My people to turn My world right side up, to restore all that has been lost, and return My full righteousness, peace, and joy upon every part, parcel, and the smallest particle of My created world.
The blood of My Son and the blood of my sons has been and shall be poured upon the land restoring the purity and holiness of My creation. My love abounds victorious, and not one particle of My love has been lost, and not one drop of My blood in My sons has been lost.
I tell you that my redemption is full and complete in the riches of My glory pouring out from Me into My words in my people. Not one word shall fail.
There shall be no lack of my love to make new all things in the new world that my people are speaking forth.
Behold the great signs and wonders coming upon the earth and showing forth in the heavens. Do not allow the unbelieving scientist to explain away the wonders of my manifesting glory. My ways are beyond supernatural and beyond man's understanding.
I give to you spiritual eyes to see and ears to hear and a new heart ever filled and flowing with My love. I give to you a mouth and tongue as a river bed to flow My word of love creating newness of pure and holy life upon and within everything and everyone that comes before you.
There shall no man stand before you through all the days of My new creation of My world through you. That which was rotten shall become fresh. That which was dry and dead shall live. That which was filthy with evil shall be pure and shine with My holiness.
The end of the past has come and the beginning of the now is here.
Cease from your labors. Abandon your natural thoughts and ideas. Receive My thoughts and heavenly created ideas. Let your spirit, soul, and body be attuned to my thoughts flowing into you by My Spirit, says the LORD God Almighty.
Amen, Father God, so be it upon, within, and among us. We say yes, God, to all Your words and all Your ways to bring forth the new creation of Your people and all Your created world. Father, we choose to cast out all doubt and unbelief planted in us by our religious and limited past. Father, we choose to abandon all of our self and foolish ways and to receive Your Son and become your sons with only Your words and Your ways in full and complete accordance with Your perfect will.
In the awe of humble gratitude, Father, we thank You that You have chosen us to be in this time and to remain to see Your kingdom coming forth in the pure hearts of Your people filled with Your love that cleanses, heals, delivers, and makes new lives and a new world that was lost and now is found to be upon Your altar of historical change from that which was darkness into the marvelous light on earth as it is in heaven. Father, we simply and humbly in awe receive Your Love and Your Grace empowerment to walk as Your heavenly sons on earth. My God, How Great You Are! We hear You, we know You and forever abide in You, in Christ Jesus by Your Holy Spirit. Father, be fully glorified in what you have done and are doing today beyond all we could ask or think. Your love never fails and Your kingdom never ends. Thank You God. Amen and Amen.


Temporal Fades Away - Eternal is Forever
All created things have a beginning and an end. The Creator of all things is eternal, without beginning or end. God, the creator of all, is Spirit and all that is Him, one with Him, is eternal Spirit.
The Life and Word of Father God is eternal and not temporal. Every living thing on earth is temporal including our bodies and all that man has built with his hands and his ingenuity. There is nothing that man has raised up on earth that is not temporal. All that man has lifted up will come down. Only that which is Spirit God endures forever.
Nations rise and fall. Tribes come and go. Cities are built and sink into the ground. Armies victoriously conquer only to be defeated and conquered themselves. Riches are for a short season and soon fly away. Natural beings are born, grow up, and soon return to dust. Mountains are pushed up from the depths and gradually erode away. Desert wastelands become lush forests that grow tall and bloom only to become deserts again over time.
All created temporal things that can be seen are in a constant state of change. It appears that there may be nothing created that will forever remain the same.
One Eternal Spirit
Only that which is Spirit God is eternal. Eternal life is becoming one with Spirit God. Spirit God, through the redemptive blood of Christ Jesus, can become the Spirit that dwells in our temporal bodies on earth. Spirit God entering our spirit-being, who we are, and becoming one eternal Sprit within us produces true mature Sons of God on earth. Christ Jesus, first born and only begotten eternal Son of God, Spirit God Himself, literally lives in our mortal bodies to restore the kingdoms of this world fully to the kingdoms of God.
Our mortal bodies have actually become the earthly carriers of immortality. We are spiritually born eternal Spirit-God Sons abiding in mortal bodies. Earthly bodies have become carriers of the eternal Spirit God on earth. Our spirit-being has become immortal by the indwelling of Spirit God. We have been endued with immortality.
1 Cor 15:53: For this corruptible must put on incorruption, and this mortal must put on immortality.
In the above verse 1 Cor 15:53 the Greek word translated "put on" is "enduo". It is the same word translated "endued with" in the following verse.
Luke 24:49: Behold, I send the Promise of My Father upon you; but tarry in the city of Jerusalem until you are endued with power from on high."
We spirit-beings must be endued with immortality and incorruption. Only One is immortal and incorruptible, Christ Jesus, the Lord.
Mature Sons are Spirit-beings in whom Spirit God abides causing us to be endued with His immortality and power from on high.
The love of God is an irresistible force of change.
That which is born of the spirit is spirit. That which is born of the flesh is flesh. That which is of Spirit God is Spirit.
Father God abiding in His sons in Christ Jesus by the Holy Spirit God is the love, wisdom, and power to reclaim and make new the people of God, the kingdoms of this world, the planet, and all that is upon it and around it. There is nothing temporal that can forever resist Spirit God Who created it.
The words of Spirit God spoken in and through mankind are seeds of irresistible life and change when they are received and believed. The purified heart of man is God's creation center on earth. The word planted and believed will grow into a fruitful living entity of creative change in the world.
If anyone speaks, let him speak as the oracles of God. If anyone ministers, let him do it as with the ability which God supplies, that in all things God may be glorified through Jesus Christ, to whom belong the glory and the dominion forever and ever. Amen.(1 Peter 4:11)
Keep on pursuing love. It never fails
and His kingdom never ends.

Ron McGatlin

archive.openheaven.com
basileia@earthlink.net




2. His Coming Presence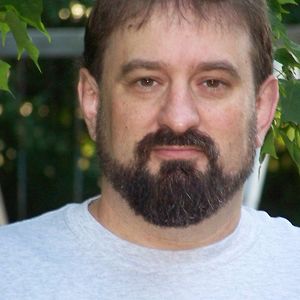 By Kriston Couchey
PROPHECIES, MYSTERIES, AND REVELATION
Even as Jesus the Word spoke in parables to veil the truth from the mind of natural man and reveal truth to his disciples; so also the understanding of prophecies, mysteries, and revelation recorded in scripture is veiled from the mind of natural man, yet the Divine Mysteries are being revealed to those who walk as sons of Father through Jesus Christ.
While the religious men of His day could not find Jesus in the scriptures, on the road to Emmaus Jesus Himself "opened" scripture to reveal the testimony of Himself and the divine plan for His appearing at the closing of one age and the unfolding of another. And now today Father is again "opening" scripture to reveal the testimony of Jesus Christ and His divine plan For Christ's appearing at the close of one age and the unfolding of another age. This is the day of unsealing prophecies, divine mysteries, and revelation; all of which continue to reveal the person of the Lord Jesus Christ. And as scripture clearly reveals; all of creation has groaned and travailed for the revealing of God's mature sons who are expressions and containers of Christ on the earth today. Christ comes again in His children as the seed He planted 2000 years ago has brought forth fruit after its own kind; sons in the image of their Father. The life-giving Spirit of Jesus Christ abiding in many sons will manifest His tangible presence unto all creation.
HIS COMING PRESENCE
The coming of Jesus Christ within many sons will reveal the divine mysteries and wisdom of God unto all creation. His manifest presence will take preeminence over creation as He sums up all things within Himself.
As Adam tried to hide his shame from Father's presence in the garden, so in this day men will try to hide from His coming presence. Yet there will be no sufficient place to hide. Many will scurry like cockroaches seeking dark places when the light appears. Men will cry unto the mountains and hills (man's governments and the systems) to fall on them and hide them from the face of His glorious presence. Even those in hell will not be able to hide from His presence as hell's gates will not prevail against His beloved. Demonic forces and those who have become in nature like them will be in terror and rally together against their common enemy, seeking to destroy and oppose anyone who bears His name.
THE VALLEY OF DECISION
The Valley of Decision will be set before all the inhabitants of the earth. Many who believed they knew Him will realize they have in fact opposed His hand and will repent. Great repentance will sweep His house as the peace of His presence heals and delivers His people into His joy. Yet there will be those who refuse to repent of man's ways and will harden their hearts to oppose Him. Like the Pharisees some will believe they are doing good deeds, yet will undermine and contest the work of the Spirit on every front.
UNION OF SAINTS
Those who partake of the oneness in Him found in His presence will come to experience the union of saints as they have never known before. We will come to know that the great cloud of witnesses is as close as our breath, and that our oneness in Him reaches beyond even the barriers of death. Heaven and its inhabitants in Christ will be partakers of the restoration of creation; even unto resurrection of incorruptible bodies. In Him our ability to function in and interact with the realms of heaven on earth will eventually cause the veil between the physical and spiritual to lift. The light of His presence shall envelope all creation. All things in both heaven and earth have been made and are sustained by Him, and so shall all heaven and earth be made one in Him. He will receive His inheritance and shall be all in all.
Rejoice saints of The King, His glorious presence is come to us, is in us, is flowing through us, and He will reign forever more.
In His Love
Kriston Couchey
kcouchey@gmail.com
archive.openheaven.com




3. Top News Headlines




Cause for Alarm? Democratic National Convention Featuring Muslim Program - 8/22/2012
The Democratic National Convention will feature a three-day series of events catering to Muslims. The Bureau of Indigenous Muslim Affairs is coordinating the program titled, "Jumah at the DNC." The events, which are expected to draw up to 20,000 Muslims, will include everything from prayer, to a regal banquet and a cultural festival. Watch this Video. Read On: http://archive.openheaven.com/forums/forum_posts.asp?TID=40355&a mp;a mp;a mp;a mp;PN=1&TPN=1


Israel on the Brink of War: Does the World Care? - 8/21/2012
Israeli Prime Minister Benjamin Netanyahu has said Iran is the biggest challenge the Jewish state faces at home. Gen. Martin Dempsey, U.S. chairman of the Joint Chiefs of Staff, even recently said the United States doesn't view Iran's threat with the same urgency as Israel. Israel is "living with an existential concern that we are not living with." Watch the video. Read On: http://archive.openheaven.com/forums/forum_posts.asp?TID=40347&a mp;a mp;a mp;a mp;PN=1


Pastor Youcef Nadarkhani Headed Back to Iranian Court - 8/21/2012
The Iranian pastor who has spent more than 1,000 days in prison for his faith in Christ is headed back to court. Iranian authorities are demanding Youcef Nadarkhani face a judge in Iran on Sept. 8 to answer for "charges brought against him." It's unclear if the charges are new. Nadarkhani was convicted and sentenced to death for becoming a Christian. http://archive.openheaven.com/forums/forum_posts.asp?TID=40349&a mp;a mp;a mp;a mp;PN=1&TPN=1


Another series of storms worsens damage in the Philippines - 8/21/2012
Typhoon Tembin triggered deadly landslides and flash floods yesterday, just weeks after a series of deadly storms and monsoon rains swept through the northern Philippines. The high water brought parts of the Philippine capital, Manila, to a stand-still. "In the past three days, there has been over 30 inches of rainfall." About 80% of Metro Manila was underwater. Read On: http://archive.openheaven.com/forums/forum_posts.asp?TID=40348&a mp;a mp;a mp;a mp;PN=1&TPN=1


Jeff Foxworthy Hosts New Bible-Themed Game Show - 8/21/2012
The Game Show Network is adding a new show to its roster called "The American Bible Challenge," is scheduled to premier this Thursday at 8 p.m.hosted by comedian Jeff Foxworthy. "You get wrapped up in the contestants and who they're trying to help," Winnings go to local charities that help people like foodbanks. There's comedy but it's charitable." Read On: http://archive.openheaven.com/forums/forum_posts.asp?TID=40346&a mp;a mp;a mp;a mp;PN=1&TPN=1


Defense of Marriage Summit Unites Denominations - 8/21/2012
Traditional marriage defenders from various flows in the body of Christ are gathering in Orlando, Fla., on Wednesday to make their voice heard. "This election presents unprecedented challenges to important institution of marriage. President Obama has made it clear through numerous actions and statements that he believes the definition of marriage is 'evolving,' Read On: http://archive.openheaven.com/forums/forum_posts.asp?TID=40350&a mp;a mp;a mp;a mp;PN=1&TPN=1


Dozens Die, Thousands Displaced in Niger Floods - 8/22/2012
For more than a month, residents in Niger have suffered deadly flooding, and officials don't expect much relief in coming days. At least 31 people have been killed and some 100,000 others left homeless as a result of the rising waters. Severe flooding reached Niger's capital Niamey over the weekend. Two week's prior, six months worth of rain fell in the Dosso region. Read On: http://archive.openheaven.com/forums/forum_posts.asp?TID=40356&a mp;a mp;a mp;a mp;PN=1&TPN=1


Whitney Houston Set Worshipful Tone in 'Sparkle' - 8/22/2012
Whitney Houston fans are seeing their idol act and sing one more time in "Sparkle," her final film. The movie rounded out the top five at the box office in its debut weekend, pulling in $12 million. Churchgoers are a partly responsible for those figures. Many sponsored bus trips to the theaters to witness Houston singing an age old gospel hymn, "His Eye Is On The Sparrow." Read On: http://archive.openheaven.com/forums/forum_posts.asp?TID=40357&a mp;a mp;a mp;a mp;PN=1&TPN=1


News From British Isles, Ireland, Europe and Worldwide - 8/23/2012
B&B owners win right to appeal to Supreme Court - Discipleship in the North of England - Drugs are too easy to get hold of, warn grieving parents - Christian radio ad ban decision can be appealed - Egypt: Christians endure crucifixions: 'More blood will be shed,' Says Expert - Holland: God returns to the city - Nepal: Christians and Muslims must 'leave or risk attack'. Read On: http://archive.openheaven.com/forums/forum_posts.asp?TID=40359&a mp;a mp;a mp;a mp;PN=1&TPN=1



Pakistan: intolerance grows; child accused of blasphemy - plus update on Pastor Youcef Nadarkhani (Iran) - 8/23/2012
Pakistan celebrated its 65th birthday in August. Pakistan was initially established on a foundation of secularism and equal rights for all. Today, after decades of Islamisation, Pakistan is the exact opposite of what it was founded to be. Abductions of Christian and Hindu girls are on the rise. Young girls are being forcibly converted to Islam and married off to Muslim men. Read On: http://archive.openheaven.com/forums/forum_posts.asp?TID=40360&a mp;a mp;a mp;a mp;PN=1&TPN=1


Rag Picker's Transformation: An 'Untouchable' Meets Christ - 8/19/2012
It's been said the most beautiful people are those who've known defeat, known suffering, known struggle and have found their way out of the depths. Roopa Raju is one of them. At a young age Roopa was forced by her parents to join the ranks of India's so-called rag pickers who rummage through filthy garbage heaps. "When I got older I was forced to sleep with men for money." Read On: http://archive.openheaven.com/forums/forum_posts.asp?TID=40334&a mp;a mp;a mp;a mp;PN=1&TPN=1


Christian Charity Helps Muslims with Hernia Operations - 8/19/2012
The most common hernias occur when a weakness in the abdominal wall allows a part of an organ to portrude. When that happens, the only cure is surgery. Now, CBN International is giving victims the help they need. Out of 132 patients being operated on that day, only one is Christian. The other 131 are Muslims, being brought to be operated on at a partner hospital. Read On: http://archive.openheaven.com/forums/forum_posts.asp?TID=40333&a mp;a mp;a mp;a mp;PN=1&TPN=1

Pakistan: New Blasphemy Low - Downs Syndrome Girl Arrested! - 8/19/2012
Just as it seemed that Pakistan's controversial blasphemy law couldn't sink any lower, we have received news that an 11-year-old Pakistani Christian girl who sufferers from Down's Syndrome, was arrested and charged with blasphemy August 17. "Muslims are threatening to burn down every Christian house in the community. Several thousand Christians have fled the suburb." Read On: http://archive.openheaven.com/forums/forum_posts.asp?TID=40332&a mp;a mp;a mp;a mp;PN=1


For More Top News, GO HERE:http://archive.openheaven.com/forums/forum_topics.asp?FID=3
---
Unlimited permission to copy and post or reprint without altering text or profiteering is hereby granted subject to proper credits and inclusion of this web address:
http://
archive.openheaven.com
. However, if an item not written by Ron McGatlin is marked Copyright, you should contact the original publisher for permission to reproduce.
Thank you for forwarding the OpenHeaven.com Digest to your mail list.



Edited by Ron McGatlin on 08/23/2012 at 6:07pm