Posted: 11/29/2012 at 4:21pm | IP Logged

---
Worldwide Kingdom Awakening News and Views










Published by Ron & Barbara McGatlin - Basileia Publishing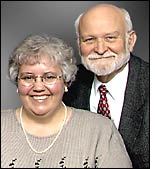 In This Issue
1. Turning A Nation to God
2. Rising Up To Battle
3. Top News Headlines


Subscribe OpenHeaven.com Digest
1. Turning A Nation to God
By Ron McGatlin
The Ancient of Days with the Wisdom from eternity past is releasing a people of His name to fulfill His heart of everlasting Love and bring forth His will on earth. These are those that are given in the Lord to possess the kingdom of God (Dan 7:13-22).
Before there was time, eternal Almighty Spirit God elected to Father all creation into existence. Spirit Father God created all that exists in creation whether visible or invisible, celestial or terrestrial. All was created from His all-inclusive, all-loving, all-knowing, all-wise, and all-powerful Spirit Being.
The heavens with all their glory exude from God and proclaim His majesty. The vastness and beauty of His immeasurable creation proclaims the awesome glory of God. However, in all of His creation, only man is made in the image and likeness of God. Only mankind can be carriers of Spirit God in earthly bodies that are designed to be the temple of God on earth.
Mankind has a special place in creation as the one created spirit being in an earthly body that is designed to relate to God in intimate communion. To communicate with God and literally become one with Him is unique to mankind among all the vast creation of God. Only mankind can actually experience the love of God and fully return love to Him in a personal way that fulfills and completes the highest order of all creation. There is no higher order in life than intimately knowing God and being intimately known by Him.
The strength of a nation flows from God.
The strength of a man and subsequently the strength of a nation is found in fulfilling the highest purpose of intimately communing with God, knowing Him and being known of Him.
The nation or tribe that is made up of people who intimately relate to God, who are guided and empowered by the indwelling Spirit of God, is a delight to God and will prosper in His love and blessings. Blessed is the nation whose God is the LORD (Psalm 33:12).
Adversely the nation that turns to other gods and turns its back to the one true God of all creation brings its own suffering and eventual demise upon itself. The love and mercy of God is longsuffering and will provide a place of repentance, a space of time to turn to God.
Because man is made in the image and likeness of God, the choice remains with him to continue following false gods or to turn in repentance to the true God of love. Only man can make the decision to turn to God, receive His great love, and love God with his whole heart and life.
There is no such thing as a nation without some form of god.What we might call a godless nation is actually a nation that has replaced the true God of all creation with other false gods. Man is designed to believe something and passionately pursue and ascribe great value to something or someone.
What we attribute great value to and passionately pursue in life is what we worship. It becomes our god or gods. We make our gods from the creature or the creation rather than worshiping the creator, the true God. Perhaps the most prevalent worship of the creature is the worship of self, self-pleasure, self-righteousness, self-rule, or independence and so on. The most prevalent worship of the creation involves the lust of the eyes and the pride of life and can take many forms.
How can a nation be changed to worship the one true God?
More specifically let's consider how can America and the other western nations be turned to God? The answer will be the similar for all nations. In practical terms of reality, what can cause nations to turn to the true God, and how can it come to pass?
Certainly, the things that have been tried in the past have failed to complete the job of bringing the nations of the world to worship the one true God. Every government of every nation in history has run its course and failed to become the fullness of God's purpose and plan. The whole world knowingly or unknowingly awaits something that will bring satisfaction in the hearts of mankind and peace on earth.
In the world's terms, the search is for happiness. This search invariably leads to a sense of lack or need for something more to bring happiness which, in turn, leads to pursuit of some force or strength beyond oneself. Without the knowledge and experience of the true God, many false gods promise to help provide the lack or need. Eventually this pursuit of false gods always leads to evil with destructive consequences. As mankind tries to gain temporary happiness more and more is needed to satisfy the need. More intensity, more frequency of the substance or activity leads to obsession and all out consuming of the life by the false god.
As long as the false gods seem to be working for the person or the nation, there is little or no desire to consider change.
God in His love will do what is needed to bring all who will into the revealed wisdom of the real need and the real answer to fully meet the need.
Two Parts to the Answer
The first part of the answer of turning a nation to God is that the end of serving false gods be seen and recognized for what it really is by the people and especially by the leaders of the nation.
The second part of the answer is that the people begin to see the reality of the kingdom of God. The revelation and demonstration of the kingdom of love must be seen by the people and again especially the leaders of the nation.
For the past two millennia God has been working with mankind bringing the whole world toward these two parts of turning the nations of the world to the one true God.
The nations of the world have been allowed to set up and pursue every imaginable false god of their own making. Again and again failure and despair is the final result.
Mankind has been allowed to explore and pursue every conceivable path of governance and life apart from the true God. Now in this day a strong remnant of God's people have become wise enough to see there is no other way to life apart from Father God through Christ Jesus by the indwelling Spirit of God.
Now for the first time in this two thousand year historical journey the KINGDOM OF GOD is being widely proclaimed and demonstrated. For the first time the people are beginning to hear and receive the true gospel of the kingdom.For the first time there are many people that make up a remnant of people who are ready and willing to truly give their lives to the Lord for His use in proclaiming His kingdom to the nations.
The Two Parts of the Answer are Happening Now!
Tribulation is happening now!
Great tribulation is the result of the world pursuing other gods and turning from the true God. The result of this is the widespread destruction of all that has lifted itself against God. This is only a part of how a nation is turned to God.
The people and the nations who will receive it are offered a pardon and release of all condemnation by the mercy of God through receiving Christ Jesus as Lord of their lives. The Spirit of God will transform them and place them in the army of kingdom people. Thus the end of their ungodly life of pursuing false gods will be stopped and the world is made better by it.
Those who will not receive Christ Jesus and His kingdom as Lord of their lives will come to a sudden end brought about by the natural results of evil in this world. This will end the portion of evil disorder in the world that was caused by their lives of worshiping false gods. This is not God's plan and desire but is completely caused by the natural results of evil in the world.
The kingdom is manifesting now!
A pure and holy people are being formed who love God with their whole hearts and are receiving the revelation of the true gospel of the kingdom. From every part of the world and from many ethnic groups and many religious nations, the kingdom of God on earth is becoming their passion and their reality. Every aspect of life is being or will be touched by the message of the kingdom of God now in their lives in Christ Jesus by the Holy Spirit.
God sent His only begotten Son with the message of the kingdom of heaven on earth and mankind made a religion of it. He has now sent His resurrected Son now into our hearts by the Holy Spirit to bring forth His kingdom on earth. Religion is and will be fading away making room for the relational kingdom of Christ on earth in His many membered body and Bride.
ONLY GOD CAN TURN A NATION
The plan and purpose of God from the ancient ages is coming to pass in our time. People and nations must now conform to the will and ways of God and His kingdom. There is no other way to turn a nation and transform our world. We all have a part in the manifesting of the kingdom of God. It is time to rise up and step into the fullness of our part and place in the kingdom. The supernatural spiritual works of God are available to all who will fully turn to God with their whole hearts. Babylon is burning, and the New Jerusalem is coming down from heaven to earth to rule and reign in His pure and holy people.
Today is our day of the Lord.
Ron McGatlin

archive.openheaven.com
basileia@earthlink.net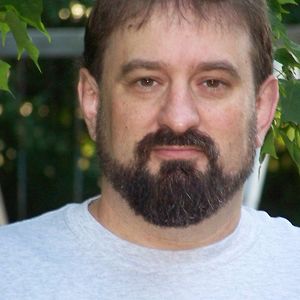 2. Rising Up To Battle
As a skinny young man attending public school I endured my share of teasing and physical attack by people who thought me an easy target to push around. Fear of being hurt caused me to simply run, hide, or remain silent in order to protect myself and avoid further confrontation. It didn't help that my Father frequently moved to new areas because he was a pastor and church planter.
Fear was what bullies wanted me to feel and relied upon. Bullying can rule your life and make you miserable. Intimidation and its fear put me under the control of the aggressive enemies of my youth.
The Day of Awakening
There finally came a day when I finally had had enough. In junior high school my life was transformed by an encounter with a boy two years older and much bigger and stronger than I. I could not get away from him as he continued to try to kick my legs out from under me as I walked down the hall, and then something within me rose up and my fear was overcome by an anger and desire to just stop the abuse. I grabbed the boy and slammed him against a locker and said, "Let's go outside and fight! Right now!"
Fear filled his heart; he turned walked away and never bothered me again. Similar encounters happened after that that ended with bullies backing down and leaving me alone when I rose up to their challenge. Fear was my greatest enemy, and it was my greatest ally when I stood up to those who would try to intimidate me into submission. I learned that simply standing up to fight for my own survival at times struck fear into the hearts of those who would try to run my life and intimidate me.
The Spiritual Battle
There is a battle going on and fear causes some to run and hide, be overcome by evil, or ignore the bully by running to places of comfort. But there is nowhere to hide. It is time to stand up in our places and confront the enemy who has been ravaging and intimidating people into submission.
This has nothing to do with in our flesh fighting over politics, religion, economics and worldly systems of power. These are simply manifesting symptoms of a deeper struggle; a spiritual struggle being waged in the heavens with principalities and powers whose desire it is to intimidate and control God's people and the earth in general.
Stand Up and Fight
I hear the Spirit saying "Stand up and Fight." We have been given spiritual weapons and given places to stand. If you know where Father has placed you must not allow intimidation and fear to keep you from losing your place, but stand strong resist any advancement on the ground the enemy wants to take from you. It is also time to retake ground we have lost and take back what was stolen. It is not a time for fear, but for courage, not a time to hide and find comfort, but to actively fight for what is given us.
Have I not given you your orders? Take heart and be strong; have no fear and do not be troubled; for the Lord your God is with you wherever you go…
In His Love
Kriston Couchey
archive.openheaven.com


3. Top News Headlines


Uganda's president publicly repents for nation's sins - 11/28/2012
President Museveni celebrated Uganda's 50th anniversary of independence from Britain at a National Jubilee Prayers event last month. During the celebration, he did something very unusual for a national leader: he publicly repented of his personal sins and the sins of the nation. Read On: http://archive.openheaven.com/forums/forum_posts.asp?TID=42131&a mp;a mp;a mp;PN=1&TPN=1


Morsi's Egypt: More power, more persecution Analysts see expanded authority as precursor to state, mob massacre of Christians - 11/25/2012
"In order for us to comprehend how Christians will be eventually persecuted under a Muslim Brotherhood Egypt, we must look to North Sudan, a country also run by a member of the Muslim Brotherhood. "Bashir has committed a genocide of millions of Christians all in the name of jihad. And he, like Morsi, also believes that the Quran must be the constitution of his country," Read On: http://archive.openheaven.com/forums/forum_posts.asp?TID=42109&a mp;a mp;a mp;PN=1&TPN=1


Eritrean Hostage Given Five Day Ultimatum by Sinai Organ Traffickers - 11/25/2012
An Eritrean refugee held hostage by Bedouin Muslim traffickers for three months has been given five days to raise US$25,000 or face illegal organ harvesting. His case highlights a continuing lack of protection and assistance for refugees and migrants from the Horn of Africa, who are routinely abducted and abused by people traffickers in the Sinai Peninsular. Read On: http://archive.openheaven.com/forums/forum_posts.asp?TID=42110&a mp;a mp;a mp;PN=1&TPN=1


Zimbabwe: let justice roll on - Anglican Church rejoices as Supreme Court rules against Kunonga - 11/25/2012
After excommunicated rogue bishop, Nolbert Kunonga - also known as Mugabe's bishop -- broke away from the Anglican Church in 2007, he forcibly occupied and seized control of a vast church properties, including the cathedral in Harare, numerous churches, vicarages, schools, clinics, orphanages, offices, vehicles and bank accounts. Kunonga linked to the murder of 10 clergy. Read On: http://archive.openheaven.com/forums/forum_posts.asp?TID=42111&a mp;a mp;a mp;PN=1&TPN=1


Christians consider China's leadership change: A Q&A with Brent Fulton - 11/26/2012
Colorado Springs, November 16 (Open Doors News) — China introduced its new Standing Committee of the Political Bureau of the Chinese Communist Party to its people and the world Thursday. The seven-man team sits at the very top of the government that will run the world's most populous country for the next 10 years. Read On: http://archive.openheaven.com/forums/forum_posts.asp?TID=42120&a mp;a mp;a mp;PN=1&TPN=1


Revival, Miracles in China during Bible Deliveries - 11/28/2012
It was really a great blessing to hand a Bible to everyone in that church at the same time that they're in the midst of all this revival based on some of these miracles."Healing sparked revival in one remote area: a man born mute who regained his speech. "When you hand a Bible to a person who has never had one, that's where the emotional part is a little bit overwhelming." Read On: http://archive.openheaven.com/forums/forum_posts.asp?TID=42133&a mp;a mp;a mp;PN=1&TPN=1


Workers needed for abundant spiritual harvest in Peru - 11/28/2012
While the Iveys began their discipleship ministry with two groups, it's now grown to nearly 400, and over 6,000 Peruvians are involved. "We've seen God just change their lives; we've seen them become excited about biblical Christianity and what that means," says Ivey. "We have seen those people that we started discipling, begin to go out and disciple others." Read On: http://archive.openheaven.com/forums/forum_posts.asp?TID=42134&a mp;a mp;a mp;PN=1&TPN=1


News From British Isles, Ireland, Europe and Worldwide - 11/29/2012
Paraguay: Does prayer marathon indicate revival? - Widespread support for teaching children Christianity - Concern about marriage breakdown - NIGERIA: Police and prisoners - Nigeria: Gunmen 'dressed as soldiers' fire in pub - Egypt: Tension high in Cairo after mass protests - Congo: Oxfam steps up response to growing crisis - Much More> Read On: http://archive.openheaven.com/forums/forum_posts.asp?TID=42136&a mp;a mp;a mp;PN=1&TPN=1


Egypt's turmoil sidetracks government transition - 11/29/2012
Clashes have been raging all week in Cairo, as Egyptian protesters -angry over a power play by Morsi-filled Tahrir Square in protest. Egypt's two highest appeals courts also reacted to Morsi's move to grant himself nearly absolute powers by suspending their work. The Muslim Brotherhood and Salafi parties plan to demonstrate on Saturday in support of Morsi's declarations. Read On: http://archive.openheaven.com/forums/forum_posts.asp?TID=42137&a mp;a mp;a mp;PN=1&TPN=1


International Criminal Court (ICC) Determines that Islamic Boko Haram Attacks in Nigeria Constitute 'Crimes Against Humanity' - 11/29/2012
"We especially applaud the clear recognition that the Muslim 'Salafi-jihadist' group Boko Haram has wracked Nigeria over the past few years," "The report should be an encouragement to the thousands of families traumatized by Boko Haram's activities, which have claimed an estimated 3,000 lives in the last three years and imperiled the hopes of Africa's largest country." Read On: http://archive.openheaven.com/forums/forum_posts.asp?TID=42138&a mp;a mp;a mp;PN=1


Sudan: who cares about genocide? - 11/21/2012
The Islamist, Arab-supremacist regime of President Gen. Omar el-Bashir has little concern for 'infidels' and 'blacks', especially those who oppose and resist Islamisation and Arabisation. The regime desperately wants the oil reserves and the water of Blue Nile. What it does not want is the 'infidels' and 'blacks' who live there. Bashir launched jihad before the secession. Read On: http://archive.openheaven.com/forums/forum_posts.asp?TID=42074&a mp;a mp;a mp;PN=1&TPN=1


Evangelist Steve Hill Calls Christians to Rise Up and Fight - 11/21/2012
It's time to get up and get going. It's time for Christians to leave the barracks and enter the battle. The only answer to our present political dilemma is spiritual strength. The only answer to our present political dilemma is for Christians to rise up and use their God-given democratic right of free speech. Show your valor by entering this war expecting total victory. Read On: http://archive.openheaven.com/forums/forum_posts.asp?TID=42075&a mp;a mp;a mp;PN=1&TPN=1


Rimsha Masih's case has been dismissed - 11/21/2012
Rimsha Masih, the 14-year-old mentally disabled girl from Pakistani, is free. A Pakistani court dismissed Rimsha's case. Her case has drawn international condemnation and concern about the rights of religious minorities in the Muslim country. A cleric planted evidence to stir up resentment against Christians and is now on trial for fabricating evidence. Read On: http://archive.openheaven.com/forums/forum_posts.asp?TID=42076&a mp;a mp;a mp;PN=1&TPN=1


Nigeria: Pastor, Police Inspector and Politician murdered in seperate gun attacks 19/11/2012 - Muslims still killing Christians - 11/21/2012
A retired pastor from the COCIN (Church of Christ in Nations) denomination was shot dead in his home in Borno State yesterday as he and his family were preparing to attend a Sunday church service. His death came as a police inspector and a politician were gunned down in attacks in Bauchi and Kano States respectively. Read On: http://archive.openheaven.com/forums/forum_posts.asp?TID=42078&a mp;a mp;a mp;PN=1


Muslims murder Christian before crowd in Somalia - 11/25/2012
The latest attack came last Friday when Islamic extremists brutally murdered a Christian in the city of Barawa, in broad daylight. "In this case, it is a 25-year-old man named Farhan Haji Mose. He apparently became a Christian in 2010, out of a Muslim background." Christians tracked down and murdered has increased. "Their goal is to rid Somalia of Christianity." Read On: http://archive.openheaven.com/forums/forum_posts.asp?TID=42104&a mp;a mp;a mp;PN=1&TPN=1


UN human rights chief slams violence towards Christians in Indonesia - 11/25/2012
The United Nations human rights chief has called on Indonesia to take "firm action" against increasing violence towards religious minorities and "narrow and extremist interpretations of Islam." Churches have suffered intense and prolonged persecution from both the authorities and Islamic hard-liners. Violence against minorities has been escalating since 2008." Read On: http://archive.openheaven.com/forums/forum_posts.asp?TID=42106&a mp;a mp;a mp;PN=1&TPN=1


Third Attack in New Assyrian Quarter in Aleppo, Scores Injured and Killed - Intent to establish "Islamic State" - 11/21/2012
A bomb exploded near a Syriac Orthodox Church in Aleppo, Syria's second city, at 6 PM on Friday. 38,000 people are believed to have died in the 20-month uprising. Islamist rebel groups in Aleppo say they reject the new Western-backed opposition coalition. Islamist rebel groups reject the new Western-backed opposition coalition, they intend to establish an "Islamist state" in Syria. Read On: http://archive.openheaven.com/forums/forum_posts.asp?TID=42080&a mp;a mp;a mp;PN=1


Joyful Hearts, Changed Lives - 11/25/2012
They are poor, uneducated, malnourished and ignored by their society, but today, these believers gathered in joyful expectation. Altogether, 51 families were blessed with livestock, rickshaws and sewing machines. As the Christians received the gifts, they were overcome with gratefulness. "I am thankful to God for providing me a rickshaw van to meet my needs." Read On: http://archive.openheaven.com/forums/forum_posts.asp?TID=42107&a mp;a mp;a mp;PN=1&TPN=1


For More Top News, GO HERE: http://archive.openheaven.com/news/headlines/
---
Unlimited permission to copy and post or reprint without altering text or profiteering is hereby granted subject to proper credits and inclusion of this web address:
http://
archive.openheaven.com
. However, if an item not written by Ron McGatlin is marked Copyright, you should contact the original publisher for permission to reproduce.

Thank you for forwarding the OpenHeaven.com Digest to your mail list.


Edited by Moderator on 11/29/2012 at 7:33pm