Kevin Barrett


Senior Member





Joined: 03/16/2010
Location: United States
Online Status: Offline
Posts: 357
Posted: 01/04/2013 at 11:04am | IP Logged

---
Greetings dear Saints,

Last night I was speaking with my pastor and friend about what all is coming this year. We both agree that God's glory will be seen in His people, but not without going through the fires of afflictions that many will not endure. Many will fall away because they follow the false compromising gospels of ease and comfort and have not gone through any of God's refining fires.

When meditating on this, my heart weighed heavily for all those that will fall away. Therefore, I asked the Lord if He had a word of encouragement for His people so that they may be strengthened for what is coming.

This is what the Lord said to me: Son, tell My people that I am near and not a God that is afar off.

Word of the Lord:

Oh, My people, hear Me this day. You are about to embark on a journey with your Heavenly Father in this coming year and hence forth. For now is the day, time and season, sayeth the Lord, that I shall begin to equip My last day army. Those that have chosen Me and My ways shall now go through My refiner's fire. I shall bring many woes upon the land through My judgments and it shall begin with My house. I am doing this for the purpose of raising My army for the last day harvest.

Oh, My people, how I desire that you do not shrink back from My refining fires. For there will be times that you will think that I have abandoned you. But do not allow your thoughts to think this. For I shall NEVER leave nor forsake My children. It is only My children that have the choice to leave or forsake Me. For I will not go where many of My children go when they are rebellious to My word.

Oh, My dear children, hear My heart crying out to you all this day. I am about to do a wonder in My people this year. But I tell you, many will not endure My chastisement and refining fires. For the churches of man and false shepherds have lied to My people and have not prepared them for My coming. It is taught in many churches and groups that I will gather My children in a pre-trib rapture and they will not have to endure the coming tribulation that shall try those upon the earth. Lies, I tell you, all lies. For what master builder builds a house with brick that has not been fired or tested for strength? You have been lied to My little ones. Do you not know that I shall only dwell in a house made without the hands of man? Therefore, know this, My little ones: I shall have a house built by My Spirit. And these lively stones shall be tested, strengthened and refined that I may dwell in a house that shall surely stand in any storm. Your doctrines of ease and escape from trials do not test or purify My stones for My house. How do you not see the foolishness in these teachings?

My children, I tell you all this that you may stand in the coming days when I take My children through the refining fires. For those that will have ears to hear, get ready. And for those that refuse My fires, prepare for severe judgments. For did I not say in My word that this day shall test all man's work to see if it will stand? Then why do many of you still believe that you can choose your own interpretations of My word so long as you have a love for Me? Well I tell you a truth; you do not have a love for Me if you do not have a love for the truth of My word. For I AM the Word that many of you have chosen to reject because it does not fit into your doctrines.

Oh, My children, hear Me this day. I am about to take My house through a severe shaking. And I ask you now, who can endure this day of My coming as a refiner's fire and a fuller's soap? For I shall cleanse My house from all that defiles and many, I say MANY will not endure this cleansing.

But for those that I call My own, those that have a love for the truth of My word, get ready. For I shall do a work in you like never known before. For truly I have given a sign for these days through My servants Shadrach, Meshach, and Abednego. For as they did not bow to the king's god, you too, My beloved, do not bow to the gods of this world. And so as they were thrown into the furnace of fire for their obedience to Me, so shall you, My beloved, be thrown into the furnace of afflictions. And just as they did not burn, but only the ropes that bound them; so shall you not burn, but all that binds you shall be burned up. And just as I was in the midst with them in the fire, so shall I be in the midst with you, My beloved ones.

Oh, My dear children, how I weep for those of you that shall fall away and not endure the fires of My cleansing. For many of you have rejected the truth of My word and followed after lies that tell you that I suffered it all so that you do not have to. Lies, My children, all lies. For did I not say in My word that the servant is not greater than the Master? And did I not say that only those that suffer with Me shall reign with Me? Then why do many of you still hold to the lies that I shall rapture you out of the world and you shall not have to endure to the end, as I have promised salvation for those that do? Oh, My little ones, can you not discern the error of your ways? Many of you sit in the churches and give your hard-earned money to those that feed you lies. Oh, My children, wake up…..

But I tell you now, the days coming shall cause all My own to wake up and come out from the lies and follow hard after Me. And those that are not truly Mine, even though they say they are, shall fall by the wayside and burn as I have said in My word ( Matt. 13:21, Heb. 6:8).

I love you all, My dear children, and do not desire that any of you fall away. Therefore, I come to you this day and declare to you to lift your drooping hands and strengthen your weak knees, and make straight paths for your feet, so that what is lame may not be put out of joint but rather be healed. And prepare for the refining fires of My judgments. For I love you, dear children, and I am excited for the day that My true bride shall come forth out of the cleansing fires without spot or blemish.

Therefore, My children, prepare for the fires of affliction that shall burn off all that is not of Me. Stand strong, My little ones, and do not shrink back. For I will not take pleasure in any that will shrink back, and those that do, shall not be part of My bride that shall sweep across the land with Me in conquering My enemies. Therefore, prepare, My little ones. Again, I say, prepare and do not shrink back. And soon the glory that shall be revealed in you shall not compare to the seemingly light affliction it took for you to gain this glory.

I love you all, My dear children, and come to you this day to encourage and exhort you to stand strong. But for those that refuse these words of Mine; get ready, for you too shall go through afflictions, though of a different kind…..

www.hearhisheart.wordpress.com

1 Corinthians 3:12-13 Now if any man build upon this foundation gold, silver, precious stones, wood, hay, stubble; Every man's work shall be made manifest: for the day shall declare it, because it shall be revealed by fire; and the fire shall try every man's work of what sort it is.

Malachi 3:2-3 But who may abide the day of his coming? and who shall stand when he appeareth? for he is like a refiner's fire, and like fullers' soap: And he shall sit as a refiner and purifier of silver: and he shall purify the sons of Levi, and purge them as gold and silver, that they may offer unto the LORD an offering in righteousness.

Ezekiel 13:10-14 Because, even because they have seduced my people, saying, Peace; and there was no peace; and one built up a wall, and, lo, others daubed it with untempered morter (false teachings): Say unto them which daub it with untempered morter, that it shall fall (false teachings shall not stand): there shall be an overflowing shower; and ye, O great hailstones, shall fall; and a stormy wind shall rend it. Lo, when the wall (refuge in false beliefs) is fallen, shall it not be said unto you, Where is the daubing wherewith ye have daubed it? Therefore thus saith the Lord GOD; I will even rend it with a stormy wind in my fury; and there shall be an overflowing shower in mine anger, and great hailstones in my fury to consume it. So will I break down the wall that ye have daubed with untempered morter, and bring it down to the ground, so that the foundation thereof shall be discovered, and it shall fall, and ye shall be consumed in the midst thereof: and ye shall know that I am the LORD.



Edited by Kevin Barrett on 01/05/2013 at 2:04pm

__________________
Kevin Barrett
Werner Woop


Senior Member





Joined: 01/24/2012
Online Status: Offline
Posts: 202
Posted: 01/05/2013 at 2:40am | IP Logged

---
<< Hebrews 12 >>
New International Version 1984
---
God Disciplines His Sons
1 Therefore, since we are surrounded by such a great cloud of witnesses, let us throw off everything that hinders and the sin that so easily entangles, and let us run with perseverance the race marked out for us.

2 Let us fix our eyes on Jesus, the author and perfecter of our faith, who for the joy set before him endured the cross, scorning its shame, and sat down at the right hand of the throne of God.

3 Consider him who endured such opposition from sinful men, so that you will not grow weary and lose heart.
4 In your struggle against sin, you have not yet resisted to the point of shedding your blood.

5 And you have forgotten that word of encouragement that addresses you as sons:
"My son, do not make light of the Lord's discipline,
and do not lose heart when he rebukes you,
6 because the Lord disciplines those he loves,
and he punishes everyone he accepts as a son."a
7 Endure hardship as discipline; God is treating you as sons. For what son is not disciplined by his father?

8 If you are not disciplined (and everyone undergoes discipline), then you are illegitimate children and not true sons.

9 Moreover, we have all had human fathers who disciplined us and we respected them for it. How much more should we submit to the Father of our spirits and live!

10 Our fathers disciplined us for a little while as they thought best; but God disciplines us for our good, that we may share in his holiness.

11 No discipline seems pleasant at the time, but painful. Later on, however, it produces a harvest of righteousness and peace for those who have been trained by it.
12 Therefore, strengthen your feeble arms and weak knees.

13 "Make level paths for your feet,"b so that the lame may not be disabled, but rather healed.
Warning Against Refusing God
14 Make every effort to live in peace with all men and to be holy; without holiness no one will see the Lord.

15 See to it that no one misses the grace of God and that no bitter root grows up to cause trouble and defile many.

16 See that no one is sexually immoral, or is godless like Esau, who for a single meal sold his inheritance rights as the oldest son.

17 Afterward, as you know, when he wanted to inherit this blessing, he was rejected. He could bring about no change of mind, though he sought the blessing with tears.

NIV
Titus 2, 11 - 12
11 For the grace of God that brings salvation has appeared to all men.
12 It teaches us to say "No" to ungodliness and wordly passions, and to live self-controlled, upright and godly lives in this present age...

NIV

Kevin Barrett


Senior Member





Joined: 03/16/2010
Location: United States
Online Status: Offline
Posts: 357
Posted: 01/06/2013 at 4:37pm | IP Logged

---
Greetings Pamela,

I understand your dilemma. Your misunderstanding is because in is these days, many no longer endure sound doctrine (2 Tim. 4:3) and so the real preaching of the cross is not taught in most churches. Now having said that, I will try to clear up some of the things you state above.

First of all, what most churches teach about the Bride is false. We are not all part of the Bride just because we believe in Jesus. The Bride will only be the remnant of overcomers with extra oil in their lamps. But how can there be overcomers, unless there is something to overcome?????

In this prophetic word, the Lord does not say that He is going to beat the Bride into shape. He will refine and purify her through the fires of affliction. Isaiah 48:10 "Behold, I have refined you, but not as silver; I have tested you in the furnace of affliction. Psalm 66:10 For You have tried us, O God; You have refined us as silver is refined. Zechariah 13:9 And I will put this third into the fire, and refine them as one refines silver, and test them as gold is tested. They will call upon my name, and I will answer them. I will say, 'They are my people'; and they will say, 'The LORD is my God.'"

The purpose of this cleansing fire is to burn our fleshly nature out of us so that He may give us His nature and then we will be made holy like He is holy. The reason those that shrink back will go through more affliction is because we are now in what scripture calls the Day of the Lord. He will begin to cleanse the earth and He is coming back as that cleansing fire before He comes back for a cleansed bride (Malachi 3:2 But who can endure the day of his coming, and who can stand when he appears? For he is like a refiner's fire and like fullers' soap.) Those that shrink back from His cleansing fire will bring more hardship upon themselves because they will then be in rebellion to this cleansing fire instead of yielding to it. Luke 12:49 "I have come to cast fire upon the earth; and how I wish it were already kindled!

You mention the scripture that points to us being justified freely by grace. The truth of this has been grossly changed to fit man's false doctrine of grace. Many take this scripture and say that being justified apart from works and by grace alone means that all we need to do on our part is believe in Jesus and then we are made righteous. This is a lie and a false gospel.

This scripture better explains it. Romans 8:35 "For God has done what the law, weakened by the flesh, could not do. By sending his own Son in the likeness of sinful flesh and for sin, he condemned sin in the flesh, in order that the righteous requirement of the law might be fulfilled in us, who walk not according to the flesh but according to the Spirit. For those who live according to the flesh set their minds on the things of the flesh, but those who live according to the Spirit set their minds on the things of the Spirit." Our flesh cannot become righteous and therefore we cannot boast. But the law of the spirit that justifies us is ONLY when we walk according to the Spirit and not the flesh. This is done by dying to our flesh and allowing the Spirit (which is Christ) to freely have His way through us. Therefore, it is not our works of the flesh that has made us righteous or holy. It is dying to self and allowing His Spirit to be righteous and holy in and through us. Therefore, we cannot boast, because it is He that does the work in us and becomes holy and righteous IN US which is the truth behind Christ in us, the hope of glory. But we still have our part in allowing Him to do this work in us through taking up our cross to follow Him and yielding to Him through His cleansing fires that will burn our fleshly nature. He will not take our will or choice away from us.

But the real preaching of the cross is an offense (Gal. 5:11) and many cannot endure this teaching (2 Tim. 4:3). Therefore, most churches do not teach the truth and therefore have birthed week, carnal Christians (1Cor. 3:1-3), and for this cause, many will fall away and not endure this cleansing.

Pamela, I understand this may all be new to you. I will be praying for you. I am truly sorry that most churches do not preach the truth of our inward cross and the real gospel. If I may suggest, render your heart to God and seek Him in revealing His true gospel to you so that you may truly follow Him and escape from being one of the ones to fall away in the days ahead.

Much love and blessings to you,



__________________
Kevin Barrett
Lyn McSweeney


Senior Member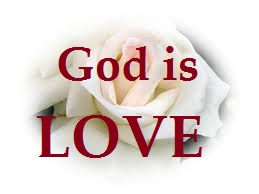 Joined: 03/15/2005
Location: Australia
Online Status: Offline
Posts: 5934
Posted: 01/06/2013 at 5:02pm | IP Logged

---
Welcome to OH Pamela!

Yes Kevin we need to do our part!

And Yes we will be confronted with things we need to overcome..we may even lose family and friends.

We need to love Jesus more than anything or anybody else.

Do we take for granted Gods grace

Do we just carry on never seeking His face

Do we say "we're saved" but never surrender

Never run to His arms so loving and tender

Do we just carry on don't allow Him in

To mould us to cleanse us without and within

To be changed to His image to have His heart

To walk hand in hand and never depart

We need to be changed from our worldy ways

We need to be with Him and never stray

We need to play our part not just say we are saved

It's about how we live and how we behave

Do we take for granted Gods grace

Do we just carry on never seeking His face??

WE NEED TO DO OUR PART

WE NEED TO SURRENDER TO HIM

BE FILLED WITH HIS LOVE

IT IS OUR CHOICE!

JESUS DIED ON THE CROSS HE DIED FOR US ALL

Jesus died on the cross He died for us all

But do we accept Him do we answer His call?

Do we walk through the torn veil to Gods spiritual place?

Do we live all our lives seeking His face?

Do we listen and hear and obey His words?

OR

Do we just live our lives as if we've not heard?

Jesus died for us all He said it's finished it's done

But do we spend our lives loving the Holy one?

Jesus died on the cross He died for us all

BUT

Do we accept Him do we answer His call??

Father God has given us a free will to choose..whom do we serve?

Do we choose to surrender to Him be filled with His Spirit

Do we choose to share with all who are lost?

Jesus said it is finished He made the way for us to do our part to enlarge His Kingdom on earth as in heaven!

God is Love He is Spirit and we need to be the same... spiritual beings connected spirit to spirit with Father God and spirit to spirit with each other!



Edited by Lyn McSweeney on 01/06/2013 at 9:58pm

__________________
Love and Blessings!