OpenHeaven.com Digest Publication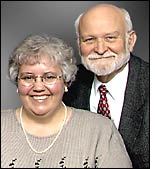 In This Issue
1. Rejoice IN the Lord God Almighty
2. Praying for Wisdom
3. News Headlines



SUBSCRIBE

OpenHeaven.com Digest


1. Rejoice IN the Lord God Almighty

By Ron McGatlin


Rejoice IN the Lord God Almighty
By Ron McGatlin
God is this day calling unto the hearts of His beloved to rejoice – rejoice – rejoice - in the Lord. Turn our hearts and minds toward the beauty of the holiness of our Father God, creator of all, and the Lord of all, Christ Jesus for whom and through whom all things were made. Let the glory of His presence cleanse our hearts and lives of the noise of the world. Arise to the place of peaceful glory in the beauty of holiness in the presence of the all-consuming fire of His LOVE. Rest in the placid sea of the golden light of His love. Enter into the brightness of His manifest presence of overcoming unspeakable joy beyond all measure. Peace far beyond understanding. (Col 1:16) (Phil 4:4-9) (Psalm 92:9-12).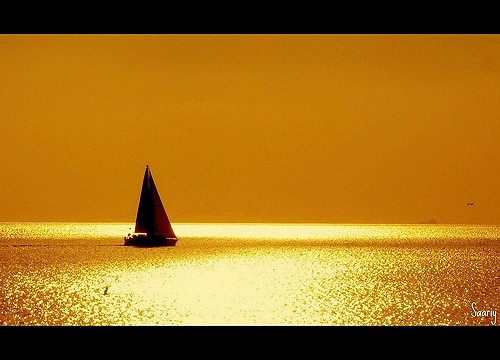 Refreshing and strength flow into our hearts in the joy of the glory of His magnificent presence. We are melted into one being of love with the Lord of all creation. The sea of peace beyond understanding becomes a flowing river of JOY unspeakable and full of glory. In Christ and Christ in us, we become as harmless as doves and as wise as serpents. We each become as gentle as a lamb and as bold as a lion. We are strengthened with all might in His glorious power. All things are possible, and we are more than conquerors in Him who loves us. We can do all things through Christ. There is no fear in His pure holy love. (Mat 10:16) (Prov 28:1) (Col 1:11) (Mat 19:26) (Rom 8:37) (1 John 4:18).
THERE IS NO DEBATE IN GOD
There is no debate in heaven. In the kingdom of God, there is absolute authority in absolute power of LOVE that is perfect peace. All things align in the kingdom of God and jointly fit together in perfect harmony. All strife, war, and competition is washed away in the blood of Jesus on earth as the kingdom of God fills the entire world, one heart and one soul at the time. Christ Jesus the righteous King of glory and Lord of all eternally rests upon the throne of the hearts and lives of His people on earth from generation to generation forever. The glorious God Almighty over all spiritual and natural creation reigns forever. There is no end to the expansion of His kingdom. (1 Cor 3:16) (Isa 9:7).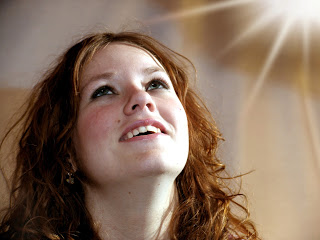 Lift your eyes to Spirit God that is far beyond the strongest and far wiser than the wisest of all creation on earth or in heaven. Look into the face of God, and live only as Spirit as all else cannot live in His presence. No man has seen God and lived. (Exo 33:20). Look into the face of Christ Jesus and receive the light of life. "For it is God who commanded light to shine out of darkness, who has shone in our hearts to give the light of the knowledge of the glory of God in the face of Jesus Christ," 2 Corinthians 4:6. Becoming one with and in God is the death of all evil and the beginning of the fullness of righteousness, peace, and joy in the LOVE of God now and forever.
The mystery of godliness is far beyond the debates of godless men who have not yet known the application and administration of the power of the blood of Christ Jesus. (1 John 1:7).
The power of heaven is poised to be poured into a people of God who no longer fight from the strength of men that comes to naught but in pure innocence of God Himself abiding within and empowering the hearts, minds, and bodies of the Sons of God on earth - mature Sons who carry the authority that ends all debate in all life on earth as it is in heaven. (Mat 28:18).
CHOOSE THE GLORY OF GOD
In all the magnificence and complete authority of God, in His perfect wisdom, He has given mankind, you and I, the choice to decide to receive His kingdom or to trade away His ultimate LOVE and glory for the deadly painful privilege of self-rule, of independence apart from and against God almighty. Debate and disaster are the fruit of man's rule without God. Choose now to seek the kingdom of God and His righteousness first, above all else and with your whole heart.
MAKE NO MISTAKE, NO OTHER GOD WILL STAND TO RULE ON EARTH!
All other gods, governments, religions, or philosophies will perish from the earth. Only the kingdom of God is eternal and will never end. When all else has been consumed into the soil of the earth, the kingdom of God shall stand to glorify God.
The Spirit of God implores us today while there is breath in us to turn and seek with our whole hearts the one eternal kingdom of God and His righteous way of eternal life now in this life as it is in heaven. Then and only then will all the things of this world will be added to us as kings and priests to rule and reign in this life. (Mat 6:33).
Soon and very soon you will see the end of the wicked and the end of all debates as the one true God stands when all that is not of God comes to its end.
WHY NOW? HOW CAN THIS BE NOW WHEN IT HAS NOT BEEN THIS WAY IN THE PAST?
God has patiently waited for the word and work of Christ Jesus proclaiming the gospel of the kingdom of God on earth to grow into fruition in a people. Finally, after over two millennia of failed history plagued with religions of self-rule and tyranny, there is now on earth a people who are seeing and receiving the reality of the kingdom of God on earth.
God had to have a pure holy people of His own heart and life to manifest Christ Jesus by the Spirit of God into the earth. This seed is now planted in the earth and growing rapidly, and the ungodly world is condemned.
This is why the spirit of anti-Christ is now arising with all the fierceness it has to attempt to wipe out anything on earth that even looks like it might be a part of the kingdom of God people on earth. The evil false rule of the world is condemned by the very existence of Christ in His people bringing forth the glorious kingdom of heaven on earth. Satan and all powers of darkness must now overcome the now maturing child of the true church or face being completely eradicated from earth.
The pure holy people who have been planted with the word of the kingdom of God in Christ Jesus are now planted in the earth and growing into fruitful maturity to receive the fullness of the kingdom of God.
Myriads of powerful holy angels are sent to destroy all that is not of God from the harvest fields of the earth. Only the mature fruit of the pure holy children of God shall remain to receive the fullness of the kingdom of God on earth as it is in heaven.
Do not fear little flock it is the Father's good pleasure to give you the kingdom, Luke 12:32.
Beyond the darkest night on earth is the greatest brightest morning of the glory of God filling the earth with His kingdom on earth as it is in heaven.
Ron McGatlin
archive.openheaven.com
basileia@earthlink.net




2. Praying For Wisdom

By Nancy Taylor Warner


With so much going on today, I have been praying for wisdom. Knowledge is not enough. We need to know what to do with the information we are receiving, that on a personal level, we might make right decisions.


A situation Solomon dealt with, found in 1 Kings 3:16-28, has been coming to mind. Two women brought a baby before Solomon, both claiming the baby was theirs. Solomon suggested cutting the baby in two, that each might have half of the baby.


One woman agreed, but the other, moved with compassion for the life of the child, cried out, "O my lord, give her the living child, and in no wise slay it." Solomon replied, "Give her the living child, and in no wise slay it: she is the mother thereof."


"And all Israel heard of the judgment which the king had judged; and they feared the king: for they saw that the wisdom of God was in him, to do judgment." 1 Kings 3:28
So simple, yet so profound! Verse 9 tells us that Solomon had asked for wisdom to discern judgement. His request pleased the Lord, and the Lord gave Solomon a wise and understanding heart. 1 Kings 3:11-12


We too are encouraged to ask for wisdom, and promised that as we do, God will give us wisdom to rightly discern what we see and hear, enabling us to make good decisions.
"If any of you lack wisdom, let him ask of God, that giveth to all men liberally, and upbraideth not; and it shall be given him." James 1:5


Notice what distinguishes the wisdom that comes from God:


"But the wisdom that is from above is first pure, then peaceable, gentle, and easy to be intreated, full of mercy and good fruits, without partiality, and without hypocrisy." James 3:17
May wisdom mark our lives and lead us through the days ahead. The Lord is raising up a people marked by His wisdom, His peace, and His presence as a testimony for the world to see. 2 Thessalonians 1:10 makes it very clear that Jesus is coming back to be seen and admired in a people. May we draw on God's enabling power, that we might walk worthy of this calling that rests on our lives.


"Parousia" is a New Testament Greek word that relates to the Second Coming of Christ; this word also relates to the "Presencing" of the Lord, in which He is beginning to reveal Himself in a greater and more personal way to those who have come apart to seek Him.


The Lord is manifesting His presence and making Himself known today to those who are seeking Him, that we might be empowered in these transitional times, just as the early disciples were empowered in their day.


Our times of worship, prayer, and spending time in God's Word in communion and fellowship with Him are essential.

We also are praying for you!


May I again speak the blessings of the Lord Jesus Christ over your life. May He bless you, as He continues to draw you ever closer to Himself. May you increasingly prosper, both spiritually and in your life circumstances, beyond all that you have experienced in the past, and may you be blessed in life, in health, and in all that is before you.


May God bless you, and bless you abundantly!


Our website
,
www.wadetaylor.org
is a teaching website available to you for a present word that ministers spirit and life. Each message has been prayerfully submitted, that you might be spiritually edified and receive an impartation of our Lord's presence as you prayerfully read the words.

Wade Taylor Publications
is a separate part of my dad's ministry that my sister Joanne continues to make available at
www.wadetaylorpublications.org.
Y
ou can buy books, CDs, and DVDs by Wade Taylor from her website or contact her at 800-349-0340.

Upcoming Parousia Gatherings
: Our next Parousia Gathering is November 5, 2016, in Oakton, VA. Please go to our website,
www.wadetaylor.org
for more details. The motel discount is for advance reservations only; if you plan to come, please make sure you reserve before the deadline!


Tea, Coffee & Prayer
: The 2nd Saturday of each month, we have Tea, Coffee & Prayer at the Parousia Prayer Chapel. If you would like to come, please contact me for more details and also to confirm, in case there are schedule changes. It also helps us plan lunch! My contact information can be found at
www.wadetaylor.org
.

Again, may the Lord bless you with His wisdom, His peace, and His presence.

Prayerfully yours,
Nancy Taylor Warner
PAROUSIA MINISTRIES
www.wadetaylor.org




3. News Headlines


Conservative Leaders Blast Clinton after Staffer Mocks Catholics, Evangelicals - 10/18/2016
Hillary Clinton is in deep trouble with Republican leaders after the latest release of hacked emails shows her campaign communications director mocking Catholics and evangelicals. House Speaker Paul Ryan says Americans should think hard before choosing their next president. "These statements reveal the Clinton campaign's hostile attitude toward people of faith in general."
Full Article »


Refugees foil terror plot in Germany - 10/18/2016
Last week, three Syrian refugees in Germany helped capture a fellow refugee who was allegedly planning to bomb a Berlin airport. Investigators say the would-be bomber, Jaber al-Bakr, was likely an ISIS allegiant. His captors are being hailed as heroes. Al-Bakr had been on the run for two days. Security forces raided his apartment and circulated the suspect's photo on socia...
Full Article »


Who Knew?…Prince Charles' grandmother buried on Mount of Olives - 10/18/2016
After attending the funeral of Shimon Peres on Friday, Prince Charles of Wales made a secret visit to his grandmother's tomb in Jerusalem. The clandestine trip leaked out and began to appear on social media. The British Royal Family refrains from making formal visits to Israel due to the sensitive political situation.
Full Article »


Still No Justice for Asia Bibi -- Her Pakistan Supreme Court Appeal Is Adjourned for an Indefinite Period - 10/18/2016
One of the three judges suddenly abstained from hearing the case. The justice abstained from the bench told the court, "the Governor of Punjab had been murdered for his support of Asia Bibi and this case is related to that." He then withdrew and the hearing was adjourned. A new judge will have to be appointed, and there is no indication that this will take place soon.
Full Article »


More Than 225 Local Pastors and Ministry Leaders Attend Harvest America 2017 Launch Event in Phoenix - 10/18/2016
Harvest Crusades With Greg Laurie To Hold Nationally simulcast Harvest America Outreach In 2017 at University of Phoenix Stadium on June 11, 2017. More than 225 local pastors and para-church ministry representatives attended the Harvest America launch event for 2017 event. "Those who attended the launch were very engaged and enthusiastic about the upcoming event.
Full Article »


21 Kidnapped Chibok girls 'not swapped' but released after 'careful negotiation' - 10/18/2016
Details have now emerged about the conditions of release of 21 if the Chibok girls kidnapped by the Nigerian terrorist group, Boko Haram. They were freed before dawn on Oct. 13 in the north-eastern town of Banki. They were transported to the capital, Abuja, where they met the country's Vice President. The talks with the radical Islamic group will continue.
Full Article »


Help needed for Haitian churches in wake of Matthew - 10/18/2016
"It is extremely important for the children to actually find an opportunity to regroup, for them to come back to their gathering place where they can meet with other children, where they can be protected and can be cared for a few hours a day." Giving children a safe place for play, worship, teaching, prayer trauma care. Pray for wisdom and discernment for us.
Full Article »


Iraqi troops 'ahead of schedule' in Mosul battle against IS - 10/18/2016
"The coalition of forces launched their push towards the city in the early hours of Monday." A coalition of 30,000 Iraqi and Kurdish Peshmerga forces and Sunni tribal fighters began their advance on IS's last major stronghold in the country on Monday. It is thought between 4,000 and 8,000 IS fighters remain in Mosul.
Full Article »


This State's Pro-life Pregnancy Centers Now Ordered to Promote Abortion - 10/18/2016
"It's bad if government tells you what you can't say, but telling you what you must say—under threat of severe punishment—is more unjust and dangerous." Non-profit medical clinics that exist to provide life-affirming alternatives to abortion in California will be forced to promote abortion or face severe financial consequences.
Full Article »


Tens of thousands march in Paris against same-sex marriage - 10/18/2016
Demonstrators dressed as Marianne, the symbol of the French republic since the 1789 revolution march during a rally to protest gay marriage in Paris, Sunday, Oct, 2016. Thousands of people have marched in Paris to call for the repeal of a law allowing gay marriage, six months before France's next presidential election.
Full Article »



Unlimited permission to copy and post or reprint without altering text or profiteering is hereby granted subject to proper credits and inclusion of this web address: archive.openheaven.com . However, if an item not written by Ron McGatlin is marked Copyright, you should contact the original publisher for permission to reproduce.