Ron McGatlin


Admin Group





Joined: 08/23/2004
Location: United States
Online Status: Offline
Posts: 4141
Posted: 06/29/2012 at 8:23pm | IP Logged

---
Worldwide Kingdom Awakening News and Views



Published by Ron & Barbara McGatlin - Basileia Publishing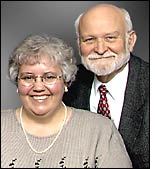 In This Edition
1. Father in Christ in Us
2. The Revelation of Oneness
3. Top News Headlines


Subscribe To OpenHeaven.com Digest


Note: This is a resend of this mailing with links that work. Thank you for being patient with us as we learn to use the new equipment and special thanks to all who helped us to purchase it. - Ron

1. Father in Christ in Us

By Ron McGatlin
In this writing, God is not speaking to us about theological understandings or religious positional truths. He is speaking to us about practical reality of spiritual experience now in this present time. Religious and secular training may have numbed some of us to experiencing the fullness of life in the Spirit.
There is an awakening to the reality of Father God present within us now. In the past, there has been a spiritual awakening to the reality of Christ in us by the Holy Spirit. Now, in this current season there is a reality of experience of Father in Christ abiding in us by the Holy Spirit. This is more than just the revelation of Father in us by the Spirit. This is an experience of spiritual reality of the life of Father manifesting in His people on earth. The focus of Christ Jesus's ministry and purpose was and is to take us to the Father. It is from our Father that all life emanates. Becoming one with Father God in Christ by the Holy Spirit is the highest order of life on earth. All unity on earth begins with becoming one with God – becoming a part of the Family of God in practical reality of life experience.
Life does not originate in the natural but in the Spirit in heavenly places. Walking in the Spirit and abiding in Christ are spiritual truths of utmost importance in becoming one with Father God to fulfill life in the natural. We should not allow religious or secular thinking to erode the reality of Father God with us now in Christ Jesus by the Holy Spirit. God is bringing marvelous transformation in preparation for the fulfillment of the kingdoms of this world becoming the kingdoms of our God (Rev 11:15).
The Spiritual Family of God
One tribe of holy people taken from every tribe and nation – one family with one Father is coming together.
A nation of spirit beings are becoming as one in one Spirit – one spiritual ethnicity from among multitudes of natural ethnicities.
The spiritual family of God is not gathering in one geographical location or one place of intellectual persuasion; it is gathering and becoming one in the spiritual realm. With the same spiritual DNA of Christ many diverse parts of the Body of Christ are assembling bone-to-bone and joint-to-joint in the Spirit.
In the natural, God's royal priesthood is scattered across the world. However, in the spiritual realm they are of one Father in one heavenly place in Christ Jesus. Father God has raised us up together, and made us sit together in the heavenly places in Christ Jesus, Eph 2:6. Being spiritually seated in Christ connects us to the life of love, power and wisdom of Father who has blessed us with every spiritual blessing in the heavenly places in Christ, Eph 1:3.
Father God in Christ Jesus dwells within us by the Holy Spirit. In the new tribe of royal priest the manifestation of Father's presence in us is becoming reality in our daily life experience. By revelation we have known the Father is in Christ and Christ is in us by the Holy Spirit. However, now we are beginning to experience the presence of Father in His glory bringing forth the true sons of God on earth.
Spiritual Communion (Common-union)
The spiritual communion of all God's people comes together in one place. Every connection with the one true God in prayer is with the same Father God. Every true word of prophecy or gift of the Spirit comes from the same living source. Love, power and wisdom flow by our heavenly connection in intimate communion with our Heavenly Father that is within us through Christ Jesus by the Holy Spirit. The Father's pattern and power for the service of ministering to the needs of people are in Christ Jesus. Everything needed to fulfill our part of the Body of Christ on earth flows from the throne of God in Heaven.
Full redemption by the cross of Christ and the restoration of spiritual life re connected us into Father God. The resurrection life of Christ Jesus abiding within us by the Holy Spirit makes us sons of the Father in the family of God. This enables us to function as royal priest in this world. Royal means kingly and priest implies a sacred, holy minister of God. A royal priesthood has to do with reigning with Christ in this world and bringing forth the things of God to help His people to fully connect into Him. Literally it is the life and rule of Christ Jesus flowing through us to bring the order of the kingdom from heaven into this world (Rev 5:10) (Rom 5:17) (2 Tim 2:12) (Col 1:27).
God's royal priests are first spirit beings connected into Spirit God in heaven in Christ Jesus. Secondly, we are sent to earth abiding in natural bodies to bring forth the spiritual DNA of Father in Christ to order the world to the heavenly design of Father God.
1 Pet 2:9-10: But you are a chosen generation, a royal priesthood, a holy nation, His own special people, that you may proclaim the praises of Him who called you out of darkness into His marvelous light; who once were not a people but are now the people of God….
The royal priesthood is not religious.
The function of the royal priesthood encompasses all aspects of natural life on earth with the unction of Spirit from heaven. God is the creator of Planet Earth and all that exist on it which includes our natural bodies and all living things on earth. Therefore, He knows fully how to direct His people in providing and caring for the earth and all that is on it.
The royal priesthood includes sons actively doing business providing the needs of mankind and the world in all areas of life. All of this is to be done according to the empowerment and direction from God. Any occupation God puts us into is for the purpose of serving Him by providing for needs of people and the world around us.
According to God's plans and purposes, the supernatural realm and the natural realm work together for the heavenly benefit of creation. The kingdom of God is the will of God being done on earth as it is in heaven.
In Christ and Christ in Us
The term

"in Christ"

has to do with us as spiritual beings now seated in heavenly places, becoming one with Father God, and receiving His provision for supernatural spiritual life.
The term

"Christ in us"

relates to our life in the world bringing the things of Father from heaven to earth. God's royal priesthood of mature sons are fully aware as redeemed spirit beings that are one with God in heaven and at the same time on earth in natural bodies bringing the life and works of Christ Jesus to restore this world to our God.
The precious gospel (good news) of the kingdom of God as Jesus preached it is again being proclaimed in this world among His people. There is no greater message and no greater cause than bringing forth the kingdom of God from heaven on earth.
Col 1:27: To them God willed to make known what are the riches of the glory of this mystery among the Gentiles: which is Christ in you, the hope of glory.

Mat 6:33:

But seek first the kingdom of God and His righteousness, and all these things shall be added to you.
Keep on pursuing love. It never fails
and His kingdom never ends.


Ron McGatlin
archive.openheaven.com
basileia@earthlink.net






2. THE REVELATION OF ONENESS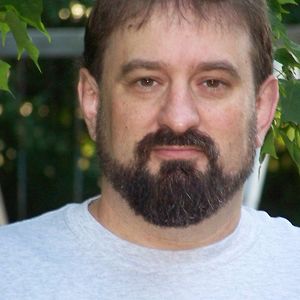 By Kriston Couchey
I want to share revelation that began earlier this week, and is continuing to unfold even as I write this. I am sharing what Father says in a manner as if I were an oracle of God. I do this because it is the way in which it comes to me and it is also how we are encouraged to speak by Paul.
As I went alone to pray and pushed out of my mind all of my wanderings of the last day, a newfound sense of Father's complete acceptance that had overtaken me in the last week still remained. For some time when I have made a conscious effort to pray I have entered a vision of a rooftop overlooking a city with the throne of my Father on that roof. I approached Him and embraced Him on the roof again, but this time without the nagging fear and doubt that had plagued me for years.
He then said something WITHIN me that shocked me. "You must not seek Me in the place of visitation on the rooftop anymore, I am already within your spirit and always will be. You are also in My Spirit as I am in yours; now live from the place of oneness within and commune with Me there. The place of visitation on the rooftop is the place that many of my children meet with Me, but that place is inadequate to change and deliver you fully from yourself. The place of MY oneness within you is the place where we must commune and where I AM. It is only My life in you that overcomes all things and changes you, your life must remain hidden in Mine as I AM now your life. I told you before that I am doing something beyond the scope of man's understanding, and that you were going to experience me in a way you have not experienced me before; today is that day!"
"Anytime you have walked by the Spirit in love My will has been done from this place of our oneness.Anything that is of eternal value comes from Me. My work of reconciliation on the earth is in and through the agency of man as He cooperates, yields to, and allows me to love the world through them. You have already walked as one with me in part, but now you must walk as One with me in fullness. This oneness only comes through the perfection of love. He who is perfected in love does not function in fear. Nor do they function from a place of duty, or guilt.As is your measure of love is so is the extent to which you have walked in oneness with Me already.
I dwell as one with the one who lives in My love, even as the Son walks in my love and is one with Me. There is only one commandment given in the covenant in My son, and that is to love one another as I have loved you.Those who cannot accept My love as I have loved cannot love others as I have loved. To receive my unconditional love as I intend without consideration of your performance opens the door for you to truly love others as I have loved you, not based upon how they perform."
"The doorway to complete oneness opens when you truly believe in My love and quit hiding your wretchedness from me in fear of judgment. Only then are you able to release others from your own judgments and love them as I do. While on earth, the Son judged no one on His own. He simply was doing and saying what I was doing and saying. You are free to walk in oneness with Me when you abandon your own life, opinions, judgments, and perception of love in order to receive mine.The greatest hindrance to walking as one with Me is your own judgment and opinion that you assume are Mine."
My children do not truly comprehend the boundless love I have for them and for mankind. Everything I do I do for love, for I AM love. Even my judgments that seem unloving to men are for love.
Many embrace concepts of biblical truth but have not embraced My perspective, which is MY judgment. I am simply looking for those who have abandoned their own lives and perspectives and like a child receive Me. It is in that childlike abandonment to My love and judgments that I will manifest myself to them, in them, and through them.
The Son did not love the things of the world, and even though he left all judgment to Me, his perspective was the same as mine and his judgments would also have been correct. Many form judgments that are not correct because they love the things of the world. You cannot walk in oneness with Me if you love the things of the world. If you love the things of the world My love is not perfected in you, and the oneness we should be sharing is limited to visitation.
"The place of visitation has been a path to the doorway of oneness; it has been a courtship of sorts. I have prepared and revealed myself to you in this place through dreams, visions, and angelic messengers sent to encourage, correct and discipline you. All of this has been to point you to Me. For knowing Me has the goal of this journey. You have come to know My heart and purposes as I have prepared you to be one with Me in a union of love. Dreams, visions and angelic assistance are not going away, you have simply come to the place where you must now live out of intimacy and knowing me. You must walk with the mind of Christ; knowing My will, heart, and thoughts in every situation because your will, heart, and thoughts are one with Mine."
When I sent My Son into the world He walked in complete oneness with me; so much so that he said, 'If you have seen me, you have seen the Father.' Everyone who truly believes in Me has the same potential or power to become My son. Those who are led by My Spirit as Jesus was led by Me

will

manifest Me to the world just as Jesus did, for these led by My Spirit are My sons. In this place of oneness the fullness of "I AM" dwells in you; Father, Son and Holy Spirit.
"I have positioned you to be one of many witnesses to what I am doing in and through My people in this day. As I told you before, the day of simply revelation has come to manifestation. What you write from My heart will bear witness with others and encourage them to find their destination in me. The gifts are not going away, but the one who becomes one with Me will function in whatever capacity I deem necessary. Do not identify yourself simply as gifts to equip; your identity is in ME as my son, and My heart in you is to establish that identity in others."
"The place of visitation and preparation can no longer help you as the doorway to oneness has been opened. Unless you chose to trust and walk with Me in oneness, you will shrink back into lesser light. You will move from intimacy to friendly acquaintance, a place where many who call themselves followers of me stay. In this day I am raising up children who will not need to make the journey from religion to Oneness. They are being birthed into Oneness as MY sons. Indeed many are even now being birthed outside the walls of religion into union with Me, while they cannot see it now, they will need the wisdom of many like you who have fought for the the freedom to walk as sons. For those of the previous generation who have believed and yielded to my preparation, their wilderness journey is now complete, the promised land is before you and now I will glorify Myself in and among My own."



3. Top News Headlines



Christian Ministries in Path of Raging Colo. Wildfire - 6/28/2012
Air Force cadets joined thousands of others forced to flee their homes as a wildfire continued to rage out of control in Colorado, Wednesday. Record heat and 65 mph winds fanned flames that now threaten residents across four states. Several Christian ministries are based near the center of the blaze being called a "firestorm of epic proportions." Read On: http://archive.openheaven.com/forums/forum_posts.asp?TID=39975&a mp;a mp;a mp;a mp;a mp;PN=1&TPN=1Christian


Christians nervous under new president Morsi - 6/26/2012
He's only two days into his presidency, but Egypt's president elect Mohamed Morsi has already made some promises to Christians. The question now is whether it's possible for him to keep them. During his victory speech on Sunday, Morsi pledged to be "a president for all Egyptians," noting that Muslims and Christians both were vital to building Egypt. Read On: http://archive.openheaven.com/forums/forum_posts.asp?TID=39966&a mp;a mp;a mp;a mp;a mp;PN=1&TPN=1


FBI Rescues Dozens of Kids in Nat'l Trafficking Sting - 6/26/2012
A nationwide trafficking crackdown has led to the rescue of 79 children who are victims of child sex trafficking, the FBI said Tuesday. Local and state law enforcement also arrested 104 pimps on a variety of prostitution-related charges. "Child prostitution remains a major threat to children across America." Read On" http://archive.openheaven.com/forums/forum_posts.asp?TID=39968&a mp;a mp;a mp;a mp;a mp;PN=1&TPN=1


Truckers Hit the Road to Combat Sex Trade - 6/26/2012
Each year, truck drivers rack up almost 400 billion miles. Now, truckers are putting those miles to good use by participating in an initiative to stop human trafficking. They're the eyes and ears of our nation's highways. They see things that we don't." "They're out on those lots, spending the night so they're able to capitalize on those moments," Read On: http://archive.openheaven.com/forums/forum_posts.asp?TID=39967&a mp;a mp;a mp;a mp;a mp;PN=1&TPN=1


Double Victory for Homeschool Freedom - 6/28/2012
These bills are part of recognizing that NH homeschooling parents educate their own children at their own expense, saving the state money. The results that they have compiled are impressive and I feel that we have more work to do to recognize their efforts." -Representative J.R. Hoell, New Hampshire. Read On: http://archive.openheaven.com/forums/forum_posts.asp?TID=39974&a mp;a mp;a mp;a mp;a mp;PN=1&TPN=1


NEWS FROM BRITISH ISLES, IRELAND, EUROPE, AND WORLDWIDE - 6/28/2012
Inuit people celebrate arrival of their Bible - Elderly patients 'helped to die to free up beds' - A Norwegian trained by Al Qaeda is awaiting orders to attack on the West - Switzerland: Jihadis using country as a base say police - Sudan: Alarm over demolition of church - USA: Police chaplain told how to pray - Egypt: Coptic Christians wary of Islamist president - More> Read On: http://archive.openheaven.com/forums/forum_posts.asp?TID=39972&a mp;a mp;a mp;a mp;a mp;PN=1&TPN=1


Three Lao, Two Thai Christians Arrested in Laos - 6/25/2012
Compass Direct News is reporting that Lao officials arrested two Lao and two Thai Christians in Luang Namtha Province earlier this month at a private residence in Long district, according to Human Rights Watch for Lao Religious Freedom (HRWLRF). CDN said that officials also arrested a pastor in Luang Namtha and dismissed two civil servants for converting to Christianity. Read On: http://archive.openheaven.com/forums/forum_posts.asp?TID=39960&a mp;a mp;a mp;a mp;a mp;PN=1&TPN=1


Benny Hinn, Ex-Wife Announce Plans to Remarry - 6/25/2012
Benny Hinn and his ex-wife Suzanne are now planning to getting remarried. The couple made their announcement on Monday that they will tie the knot for a second time this fall. "My fault and mistake is that I became so involved in the ministry that I really was not paying attention to Suzanne and the struggles she was going through emotionally," Hinn said. Read On: http://archive.openheaven.com/forums/forum_posts.asp?TID=39959&a mp;a mp;a mp;a mp;a mp;PN=1&TPN=1


Fifty years later, 'Peace Child' tribe still following Christ - 6/21/2012
When missionary Don Richardson wrote Peace Child in the 70's, it was clear how huge a difference just two people could make with God's hand on their lives. In 1962, with their 6-month-old son Steve in their arms, the Richardsons approached the Sawi tribe, not realizing that the very act of carrying their infant was a sign of peace to the 400 Sawi waiting to greet them. Read On: http://archive.openheaven.com/forums/forum_posts.asp?TID=39944&a mp;a mp;a mp;a mp;a mp;PN=1&TPN=1


Lawmakers Join in Support of Detained Iranian Pastor - 6/20/2012
The Senate Foreign Relations Committee voted unanimously in favor of a resolution calling for the immediate release of imprisoned Iranian Pastor Youcef Nadarkhani. Tuesday's vote followed a petition with more than 120,000 signatures of people urging lawmakers to approve the measure. Read On: http://archive.openheaven.com/forums/forum_posts.asp?TID=39939&a mp;a mp;a mp;a mp;a mp;PN=1&TPN=1


Vindicates Homeschooling Parents - 6/19/2012
A Swedish district court has ruled that the parental rights of a 10-year-old boy abducted by the government three years ago for being home-schooled will not be terminated. The court stated it could not ignore the testimony of friends, family and others that Domenic's parents were properly caring for him prior to Swedish authorities seizing him in 2009. Read On: http://archive.openheaven.com/forums/forum_posts.asp?TID=39932&a mp;a mp;a mp;a mp;a mp;PN=1&TPN=1


Status of Five Christian Converts in Iran's Shiraz Unknown - 6/18/2012
It is now more than four months since five Christian converts were arrested by plain clothes security officers in Shiraz. According to Iranian Christian news agency Mohabat News, the five are being held in Adel-Abad Prison in Shiraz, 934 kilometers south of the Iranian capital of Tehran, and their situation remains unknown. Read On: http://archive.openheaven.com/forums/forum_posts.asp?TID=39931&a mp;a mp;a mp;a mp;a mp;PN=1&TPN=1


For More Top News Headlines, Go Here: http://archive.openheaven.com/news/headlines/
---
Unlimited permission to copy and post or reprint without altering text or profiteering is hereby granted subject to proper credits and inclusion of this web address:
http://
archive.openheaven.com
. However, if an item not written by Ron McGatlin is marked Copyright, you should contact the original publisher for permission to reproduce.
Thank you for forwarding the OpenHeaven.com Digest to your mail list.


Edited by Ron McGatlin on 06/29/2012 at 8:26pm