Posted: 08/10/2012 at 8:40am | IP Logged

---
Worldwide Kingdom Awakening News and Views



Published by Ron & Barbara McGatlin - Basileia Publishing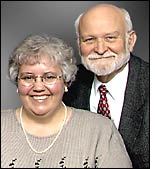 In This Issue
1. Spirit Network
2. Threshold into Kingdom
3. Top News Headlines


Subscribe OpenHeaven.com Digest






1. Spirit Network
By Ron McGatlin
The heavens proclaim the glory of God.
Scientists continue to discover dimensions of unthinkable glory in the heavens of innumerable stars and galaxies – multitudes of indescribable heavenly bodies and formations beyond imagination.
God imparts perfect order and beautiful symmetry to His vast beyond-measure creation.
Creation power and design continuously flow through spiritual communication from the throne of God to all creation. God of heaven is never out of touch with every facet of all of His creation.
God's continuous spiritual energy connection with creation provides the potential for stability of all creation even while it is in a state of potential new creation and re-creation at all times in accordance with His perfect will.
Planet Earth and Mankind
God especially desires crystal clear unhindered two-way communication with mankind, the capstone of His created order on Planet Earth.
God's design for Planet Earth is that mankind, His created sons, have dominion on earth in full accordance with His will. Man is to be intimately connected to the throne of God to know His will and receive His specific direction for caring for His created world. God's love, power, and wisdom to rule according to His plan and purposes are imparted into man through the spiritual connection of Christ Jesus in the Holy Spirit of God within His mature sons.
The bad news is that through the deceiving influence of Satan, man lost the intimate connection with Spirit God through Adam's rebellious disobedience.
The good news is that Christ Jesus has restored the intimate connection of mankind with God. The full potential of God's original design and state of mankind to rule and reign on earth with God has been restored to redeemed man in whom Christ Jesus dwells by the Holy Spirit.
As fully redeemed spirit-beings we have the potential in our inner selves to intimately relate to God through His Spirit connection. Specific and direct two-way communication with God and impartation from God is the norm for redeemed mature sons of God.
The Progressive Historical Return of the Fullness of God in Man
Last Sunday morning the powerful presence of God came upon me while praying at the front of a local meeting house. I was soon on my face before Him, and He began to speak to me in a series of visions about His intense desire to redeem and reconnect with mankind on earth. I was strongly affected as God revealed His intense burning desire and provisions for His life to be fully restored in His people to rule and reign on Planet Earth.
God showed me how He had in the past called and empowered men and women to carry all of the power and brilliant light of the kingdom that the people could bear at that time in historical America. As methods became available God sent ministers charged with the fire of His Spirit. They were sent by every means available at the time to bring all the light of the kingdom that they had to the people of the land.
The masses of humanity had long ago lost the connection to the abundant power of love and wisdom of Christ fully abiding in them to rule and reign in this world as carriers of God on earth.
The Visions
I first saw an old wood burning steam-driven paddle wheel river boat. It was chugging away puffing billows of black smoke on a difficult journey upriver. God sent his ministers from city to city and town to town up and down the river carrying the inner life of fire and light of God to make known and impart all that the people could receive of His kingdom at that time.
I understood in my spirit that without full maturity of spiritual connection, the river boat struggling against the current was an image of the best we could do to get there at that time. However, we were moving and could eventually get there that way. There appears to be a parallel between the development of communication methods and the proclamation of the further revealed kingdom of God within man coming forth on the earth now.
I then saw a circuit rider minister of the early frontier days riding his faithful horse from village to village through valleys and over hills through streams and in all kinds of weather carrying the love and fire of God to the people.
I saw an old steam engine train puffing along from town to town carrying the ministers of God on fire with the charge of holy power from heaven to reach the people of the young nation of America.
I saw steamships headed across the Atlantic from America to nations of the world carrying missionaries with the precious living word of His kingdom, power, and love as much as they could receive at the time.
God had charged all of these sent ones with a passionate all-consuming fire of His presence burning within them to carry by every method available and impart to the world. They gave up their lives, often left their homes families and the comforts of life in the cities and towns where they had grown up. They left it all to spend their lives in hardship, many times in danger, some to never return. God had put the fire of His heart in them and they would do nothing else.
Increasing Communication Methods
When the mechanical printing press became available it was used mightily of God. Radio came and more people heard the gospel of salvation. Short wave radio reached out to distant nations. Colleges and universities were built to teach the word and ways of God to the people so they could bring the fire of God to masses.
Each step broadened the potential to reach the world with the desperate call of God to restore Himself in the hearts and lives of His people in the world to restore His rule and reign through redeemed men and women consumed by fire of His Spirit of love, wisdom, and power.
Finally, huge jet airplanes carry the on-fire ministers in hours or a few days to most of the nations of the world - again, the design of God to reach people trapped in darkness of a dark world filled with destructive forces and evil ways. God will redeem this planet that He designed for mankind to rule over and care for according to His will, His power, His wisdom, and His love.
Now today, TV and the Internet are the most powerful communication tools for carrying the gospel of the real kingdom of God to the entire world. Today the pure revelation of the kingdom of God on earth as it is in heaven is reaching new levels of clarity and impartation to those who will hear across the world. The heavens are open above God's mature humble sons and revelation of the kingdom of God reality on earth as it is in heaven is pouring forth. The internet is arguably the greatest tool yet to reach the world with the gospel of the kingdom, the passionate love and honest kingdom reality of heaven coming to earth. Christ Jesus by the Holy Spirit possesses our lives from within and is pouring out the FIRE of God to the ends of the earth.
This writing is sent with a few clicks of my computer to thousands around the world and many recipients forward it to their mail lists. Thousands visit our website daily partaking of the gospel of the kingdom that has waited until the current season to be widely proclaimed upon the foundation of the past preaching of the gospel of salvation and the baptism of the Holy Spirit. And we are just one of many on the internet who are bringing forth the gospel of the kingdom to a world desperate for the fire and light of God.
We are getting there and the enemy is going ballistic because of it.
However, this is NOT YET the best communication system that God is bringing to His maturing sons of the kingdom of heaven on earth.
Spirit Network
God has a much more powerful communication system through which there is no distance of time and no limitations. All that we have been and are experiencing have been and are preparing us to fully participate in the Spirit Network of God.
Every spirit-being that is connected to the Spirit Network is directly connected to the throne of God through Christ Jesus by the Holy Spirit. There is unlimited transference of Spirit energy of creation of all that is of God.
All wisdom, all knowledge, all power, all love, all life, all substance, all that is divine can flow through the Spirit Network of God faster than instantly.
The pure divine reality of the kingdom of God can flow from the throne into the pure, holy, humble, mature sons of God to be imparted in divinely powerful release to the people who willingly leave all of their limited past of unconnected life to the throne of the kingdom of God. Nothing that defiles can connect and fully function on the Spirit Network of God.
Communication and impartation between connected sons of God can flow through the throne of God to one another in less than an instant. Selah.
To be continued.
Keep on pursuing love. It never fails
and His kingdom never ends.

Ron McGatlin

archive.openheaven.com
basileia@earthlink.net





2. Threshold into Kingdom
By Amanda Leonard
This past week I kept hearing the word "THRESHOLD" in my spirit. Then one night I had a night vision of people who were standing in a threshold (doorway) and I could see MIGHTY rushing water running underneath it. I knew in my spirit that it had to do something with people who were in the midst of a transition, going from worshipping things of this world to worshipping the ONE true LIVING God. They were to make a decision; they were standing in the "threshold" of two realms. I knew in my spirit that this was the time for people to choose to enter this new dimension of Kingdom living. That they could either stay where they are, go backwards or DIVE into this LIVING WATER!!!!
As I dove into the word this week and started studying, the Lord took me to: 1 Samuel 5:4: "But the following morning when they rose, there was Dagon, fallen on his face on the ground before the ark of the LORD! His head and hands had been broken off and were lying on the threshold; only his body remained."
Dagon was a false god, a fish god. The people of Asdod had this god in the house of Dagon where they worshipped and they placed the Ark of the Covenant beside it. The second morning they found Dagon on the ground with hands and head cut off upon the threshold. We see the ark's triumph over Dagon. All false gods must be destroyed. For God is a jealous God and HE deserves ALL our worship! I felt like the Lord was showing me that there are still things in our lives that need to be destroyed before we enter the fullness of the Kingdom.
I also felt like the threshold was a time of preparation, those standing in the threshold were waiting to be released as mature sons and daughters of God, they have been waiting and longing to dive into this rushing water!!! I feel like God is saying NOW is the Time!!!
This is only a portion of this article, for the full article GO HERE: http://archive.openheaven.com/forums/forum_posts.asp?TID=40229&a mp;a mp;a mp;PN=1





3. Top News Headlines




Gold Medalist Gabrielle Douglas' Strength is in the Lord - 8/7/2012
One of the favorites for Team USA this Olympics has been 16-year-old Gabrielle Douglas, who helped her team garner gold in women's gymnastics. This Olympic sweetheart knows just who to give all the Glory. God bless you Gabby! She also competed in the All-Around competition, along with teammate Aly Raisman who took gold once again. Read On: http://archive.openheaven.com/forums/forum_posts.asp?TID=40249&a mp;a mp;a mp;PN=1&TPN=1


Good news coming out of New York for Christians - 8/9/2012
InterVarsity's chapter at the University of New York at Buffalo is once again functioning as a recognized student organization following a July 28th decision by UB's Student Wide Judiciary (SWJ). The chapter was de-recognized on April 15, 2012. SWJ ruled that UB's Student Association failed to distinguish between leadership requirements and membership requirements. Read On: http://archive.openheaven.com/forums/forum_posts.asp?TID=40260&a mp;a mp;a mp;PN=1&TPN=1


UK Islamist Leader: Islam Will Dominate America - 8/9/2012
"Ultimately, the Americans are going to be defeated. So at the moment we are propagating Islam peacefully. "If we have enough authority and we have enough power, then we are obliged as Muslims to take the authority away from those who have it and implement sharia," "I hope we can do that in a way where there is no bloodshed." Read On: http://www.cbn.com/cbnnews/world/2012/August/UK-Islamist-Lea der-Islam-Will-Dominate-America/


Inside the Muslim Brotherhood in the West - 8/9/2012
The so-called Arab Spring has seen the Muslim Brotherhood rise to power in the Middle East and North Africa. But those aren't the only regions where the group is spreading its influence: the Brotherhood has also been active in the West for decades. CBN News recently traveled to Europe to discover how the Muslim Brotherhood got here and what it has planned. Read On: http://archive.openheaven.com/forums/forum_posts.asp?TID=40262&a mp;a mp;a mp;PN=1&TPN=1


Gunmen Murder 19 Worshippers at Deeper Life Church - 8/8/2012
Muslim gunmen on Monday killed at least 19 worshippers at at Deeper Life Church in the town of Otite, Kogi State in Nigeria. The Christians were conducting service at the time. "Members of Boko Haram are killing Christians. They want to Islamize the North. Their targets are Christians, the security men and the police. Many Christians have already left the north. Read On: http://archive.openheaven.com/forums/forum_posts.asp?TID=40257&a mp;a mp;a mp;PN=1&TPN=1


Egypt: Christian vulnerability grows as security declines - 8/9/2012
Muslim Brotherhood clerics, instead of rising up as peacemakers, incited Islamic hysteria. The ensuing Islamic pogrom left 16 Copts injured, numerous Coptic homes and businesses torched and the only church in the village vandalised. This violence included threats to shoot all Christians dead and convinced some 120 Christian families they had no choice but to flee. Read On: http://archive.openheaven.com/forums/forum_posts.asp?TID=40261&a mp;a mp;a mp;PN=1&TPN=1


Eleven Pakistani Christian Nurses have been 'deliberately poisoned' in Karachi 'because of their faith' - 8/9/2012
A colleague had made the tea for them and they immediately fell ill after drinking it. The nurses were taken to the Hospital's emergency ward. Three student nurses were in very critical situation five are in general ward. The poisoning occurred as the nurses were drinking tea while their Muslim colleagues were fasting during the Islamic holy month of Ramadan. Read On: http://archive.openheaven.com/forums/forum_posts.asp?TID=40263&a mp;a mp;a mp;PN=1&TPN=1


GAZA: shroud of despair descends on Christian community - 8/9/2012
When Ramez al-Amash disappeared his parents filed a police complaint, but the police ignored it after learning that the mastermind behind the alleged kidnapping was a senior cleric identified with Hamas. "My son was brought up as a Christian. His love of Jesus is strong enough to keep him Christian." "If things remain like this, there will be no Christians left in Gaza," Read On: http://archive.openheaven.com/forums/forum_posts.asp?TID=40265&a mp;a mp;a mp;PN=1&TPN=1


News From British Isles, Ireland, Europe and Worldwide - 8/9/2012
Athletes in action - Olympians of faith - Crowds far surpass expectations for Church-hosted events - Police and churches partner to tackle crime - Norway called beacon of hope one year after massacre - Spain foils terror plot involving ultra-light aircraft - Syria: Syrians are 'terrified' - Nigeria: Gunmen and bombs - Congolese churches issue a 'cry of distress' over war -... Read On: http://archive.openheaven.com/forums/forum_posts.asp?TID=40267&a mp;a mp;a mp;PN=1&TPN=1


Bible Study Lands Arizona Pastor in Guantanamo Bay-Like Jail - 8/9/2012
"The temperature has been around 140 degrees, there is no air conditioning. They're [living] in tents. They have stun fences … barbed wire … large German shepherds walking the perimeter, armed guards, imprisoned with "hardened criminals." This should be a resounding wake up call to every American who holds the right to worship freely close to their heart. Read On: http://archive.openheaven.com/forums/forum_posts.asp?TID=40269&a mp;a mp;a mp;PN=1


Bethany clamps down on child trafficking - 8/7/2012
An estimated 242,704 children between 5 and 17 years old are being forcibly trafficked in Ghana. That number is even higher in Haiti with 300,000 children estimated to be in human trafficking. August 1, Bethany kicked off their SafeNotSold campaign to combat child trafficking specifically in Ghana and Haiti. We are providing temporary shelter with Christian families. Read On: http://archive.openheaven.com/forums/forum_posts.asp?TID=40247&a mp;a mp;a mp;PN=1


Peace talks fail between the Sudans - 8/7/2012
The discord involve insecure borders and oil. The refineries are in the South, but the pipelines run to the North. Where there's oil, there's money, and the two countries are fighting over territory and oil rights. "Oil is really the lifeline of both economies. As a result of the conflict, a lot of the oil production has been stopped, and that's having a devastating effect. Read On: http://archive.openheaven.com/forums/forum_posts.asp?TID=40248&a mp;a mp;a mp;PN=1&TPN=1


Overcriminalized? Whale Watcher Faces Prison Time - 8/7/2012
She saw orca (killer) whales feeding on a gray whale. Some parts of the dead whale were left over. "She was in this area of the killing field where all of this is floating in the ocean. Black moved pieces of the dead whale about eight feet and tied them next to her boat so she could videotape the killer whales underwater while they were eating those floating parts. Read On: http://archive.openheaven.com/forums/forum_posts.asp?TID=40246&a mp;a mp;a mp;PN=1&TPN=1


Cuba: Human Rights Defender Jose Daniel Ferrer Released - 8/5/2012
"The police, which should be protecting the people, take orders from the Communist Party and dedicate themselves to hunt, watch, harass, impede, and detain peaceful dissidents who defend human rights. He has been actively documenting and denouncing cases of men and women who have been forcibly prevented by state security officials from participating in religious activities. Read On: http://archive.openheaven.com/forums/forum_posts.asp?TID=40240&a mp;a mp;a mp;PN=1&TPN=1

For More Top News, GO HERE: http://archive.openheaven.com/forums/forum_topics.asp?FID=3
---
Unlimited permission to copy and post or reprint without altering text or profiteering is hereby granted subject to proper credits and inclusion of this web address:
http://
archive.openheaven.com
. However, if an item not written by Ron McGatlin is marked Copyright, you should contact the original publisher for permission to reproduce.
Thank you for forwarding the OpenHeaven.com Digest to your mail list.


Edited by Ron McGatlin on 08/10/2012 at 1:54pm