Posted: 09/06/2012 at 11:16am | IP Logged

---
Worldwide Kingdom Awakening News and Views



Published by Ron & Barbara McGatlin - Basileia Publishing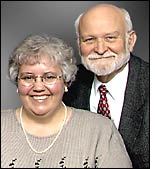 In This Issue
1. Depth of Eternity in Temporal Bodies
2. From the Wilderness to the Promised Land of Rest
3. Top News Headlines


Subscribe OpenHeaven.com Digest





1. Depth of Eternity in Temporal Bodies
By Ron McGatlin
While we go about the surface of temporal living by dealing with the things of temporary natural life in temporary bodies building, cleaning, repairing, gathering and preparing for the needs of this life, there is a far greater and much deeper eternal reality abiding within our temporal bodies.
Amongst the activities of running to and fro busily tending details that seem to have a measure of temporary urgency, there is a call deep within to a far greater and far more significant reality of a supernatural eternal source of ultimate love, peace, power, and wisdom beyond measure – a place of placid existence in explosive joy of Spirit that invades the soul and changes who we are in this world. Literally, the life of God in Christ rests in the Spirit reality of eternity within His people.
The eternal being within His people does not walk in subjection to the dictates of this world. Rather the world is in subjection to the eternal being within our temporal bodies. Are we so foolish as to continue to subject that which is above all to the constraints and restraints of fallen world boundaries, bondages of unbelief, doubt, and pride of human intelligence and spirits of darkness?
The gate into the eternal city is accessed within us.We enter the heavenly New Jerusalem lifestyle first in the deep place of the Spirit God connection within into the realm of the Spirit that transcends all space and time of creation.
Love abounds in this eternal place of oneness with God. It is from this place that the substance of the life of God flows out of us unto the world around us. The essence of heaven is carried upon words and melodies that emerge from the depths of God through our temporal bodies. Truly this mortality has been endued with immortality.
Upon the canvas of creation is painted the eternal glory and majesty of God Almighty.The beauties of God's creation both celestial and terrestrial are as a painting of the beauties of His holiness and magnificence beyond compare that far exceeds all that we could imagine or think.
Yet, He made man in His image and likeness and breathed His precious life into Adam to be a seed of God, to be fruitful and multiply and to have dominion over His earthly creation as stewards of His love and glory on earth.
The seed of God, Christ Jesus the last Adam, is now planted in the fertile and prolific soil of our spiritual hearts restoring us to the original state of creation as redeemed sons of God carrying the Spirit breath of His life to fill the earth with His love and glory.
God does not desire us to be like Christ. He desires to flow the life of Christ to the world through our mortal bodies.
God does not want us to do mighty works for Him. He wants to do mighty works in and through our temporal bodies.
Man has no greater purpose than to be willing and cleansed vessels for the love and glory of God to flow through to bring His life and His ways to change the world from its fallen state to the redeemed glory of God.
He is restoring the painting of creation to its original design and beauty. The living colors and spiritual shapes of redeemed creation of this world will emit the aroma of purity, holiness, and great joy of our Lord.
The Time Has Come
The season of our opportunity to flow the life of God into the redemption and restoration process of this world is very short. For two millennia the seed of Christ has been planted and growing in the hearts of many generations of believers. Through the centuries periods of light and darkness have both grown and refined the process of the seed of Christ in His people. God has patiently worked with His people while creation has continued to groan under the weight of the abuse of the fallen systems of this world and its false religions.
In recent centuries there has been a rapid increase in the revealed light of God that had been slowly building through many generations. At the same time there has been an almost unbearable increase of evil darkness among the ungodly.
The culmination of the maturing of the seed of Christ in mankind is very near. Impartation of the life of God in Christ by the Holy Spirit has in the past century prepared a people to receive greatly increased purity and holiness in the manifested presence of the love of God.
The true gospel of the kingdom is again being received and experienced on earth on a scale not seen since Jesus and His disciples brought it two millennia ago.
The power of God is flowing in His love through His people.
The sounds of heaven are coming to earth with the words and works of His life and Spirit.
Supernatural visions, dreams, and powerful words are flowing directly by the Spirit into purified hearts.
At the same time the ungodly world systems are collapsing and falling apart.The pride of what man has built without God is burning with the corruption of the wicked. There is no hope for the people and the world without God, and many are soon coming to see the absolute futility of their pernicious ways.
The intervention of God has begun.Multitudes of angels are present on earth. The fire of God has come near earth and is beginning to come down in sheets of glory upon areas of the world. Supernatural reality is working with the people of God. As the pure-hearted holy sons become visible in the world there is a manifold multiplied intervention of holy angels working with them to destroy evil and redeem the entire world to the unhindered possession of God in Christ Jesus.
Speak forth the glorious kingdom of God coming forth upon earth now as it is in heaven.
Sing it – speak it – demonstrate it, but most of all live it now!
It is time to let go of all restraining ropes and break free from all hindering inhibitions. Your light has come upon you in a time of deep darkness upon the world. Shine it forth now or the darkness will consume your light, and it will be passed to another.
Hear and obey.Obedience is much better than sacrifice. Forget religious sacrifice, and step into full and immediate obedience to the leading of the Spirit in the deep place of intimate relationship in His presence upon, within, and around you.
There is always regret in disobedience and procrastination of responding to enlightenment and direction from heaven.
There will never be any regret in full and immediate obedience to the voice of the Lord.
Pursue love, it never fails
and His kingdom never ends.

Ron McGatlin

archive.openheaven.com
basileia@earthlink.net




2. From the Wilderness to the Promised Land of Rest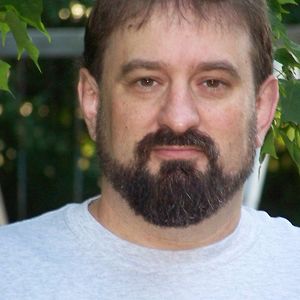 By Kriston Couchey
The Promised Land of Rest
Scripture is full of many types and shadows given by Holy Spirit to reveal in the fullness of time the greater purposes of God for creation. Figuratively, this is a pivotal time in history where men and women are entering the Promised Land and leaving behind the wilderness of wandering and preparation. Our inheritance in this land of Promise is not a strip of land in Palestine. Our inheritance in this land of Promise is no less than the fullness of the measure of the stature of Jesus Christ.
The Promised Land of rest is occupied as we become the habitation and expression of Father God to the earth, and Father also becomes the place of habitation in which we His sons abide. Our inheritance is conformity to and maturing in the image of Jesus Christ as sons of our Father. Our firstborn brother Jesus Christ is the essence of Father, and fully expresses His essence in both His nature and authority. So we, like Jesus, also are destined to fully express Father's nature and authority to the earth. The Promised Land is the kingdom of God manifest on earth as it is already in heaven; a kingdom that is comprised of sons who have received their inheritance of Father in Jesus Christ.
Wilderness Preparation
Years ago Father showed me that the church was sent to the wilderness to find all of its needs met in Father alone. Holy Spirit clearly showed me three basic needs to be met in Father in the wilderness of preparation. These needs are as follows:
The need for Knowledge (to know and be known)

The need for Love (intimacy, safety, and security)

The need for Acceptance (approval)
Jesus came that we might have all these needs met in relationship to Father. Being known, loved, and accepted by Him fulfills all our places of need.Having our needs met frees us to serve others out of the pure motive of love with no underlying motives to please self.
Our primary lesson of the wilderness has been childlike trust and dependency upon Father as our all-in-all; having found every need met in Him. The Israelites that fell in the wilderness thought Father was angry and brought them out of Egypt to kill them. But, He brought them to desolate places to prove His love; to feed and care for them and prove Himself to be Only Source who could meet their needs. Their unbelieving hearts only saw Him as having evil intent. Father wanted them to know Him and trust Him, but His purpose was thwarted by their unbelief and fear.
These former slaves who feared and doubted Him never inherited the promise land of rest. But, their children who came to know Him as "Manna in the wilderness" and "Water in the desert" believed and overcame the giants of their day. And so today; those who have come to know Him as their daily bread and water of life, are entering and overcoming giants.
Overcoming Giants
Our fate in this hour will be determined by way in which we have responded to Father in the times of wilderness preparations; preparations intended to help us to face the Antichrist giants of this unfolding age. Those who have in faith allowed Him to change their way of thinking and operating into conformity to Christ's mind and works, will bring a new generation of victorious Kingdom minded sons into His eternal purposes for this hour. The Kingdom of God being established on earth as it is in heaven is the result of those who in faith have been prepared in the wilderness coming into their inheritance in Him. Those who have persevered and learned the lessons of the wilderness are even now entering the Promised Land with the nature and authority of Father (His essence) as their inheritance in the Kingdom.
The Manifold wisdom of Father is now being manifest to all creation, including principalities and powers that are empowering the giants of this unfolding age. The giants of religion, pride, unbelief, fear, intimidation, and man's wisdom and works; are no match for a victorious people who have vanquished these giants in their hearts, and are prepared to release to the earth the victory they have obtained in the wilderness. These giants are being overcome as sons manifest His heart out of fullness and rest; having found their needs met in Father alone, and having a faith rooted in confidence in Father's goodness.
The season of waiting and watching has come to an end. The time of groaning and toil is turning into shouts of joy! The enemies of God tremble and shake as the army of God moves forward in their places in battle array, each in their proper places. We are shifting from gathering manna to flowing milk and honey, from just enough to abundance, from simply exercising gifts to walking in sovereign Glory.
In His Love
Kriston Couchey
kcouchey@gmail.com
archive.openheaven.com





3. Top News Headlines

Chaotic Vote: Platform Change Sparks Rancor at DNC- 9/6/2012
Democrats pulled a surprising about-face Wednesday, amending their party platform to reinstate language acknowledging God and declaring Jerusalem the capital of Israel. It reportedly took a personal request from President Obama to make it happen. After the vote to add God back, more chaos erupted, with booing being heard throughout the convention hall. Read On: http://archive.openheaven.com/forums/forum_posts.asp?TID=40434&a mp;a mp;a mp;PN=1&TPN=1


Egypt's President Morsi Aligning with Iran?- 9/1/2012
The summit is meant to serve as platform for the 16 self-described non-allied nations in attendance to air their anti-Western grievances. Topics included nuclear arms and the civil war in Syria. In an apparent show of support for Iran, Morsi said it was a nation's right to develop nuclear energy as long as it was in keeping with international protocols. Read On: http://archive.openheaven.com/forums/forum_posts.asp?TID=40406&a mp;a mp;a mp;PN=1&TPN=1


Nazism to 'Salafism': Muslims Threaten Germany- 8/31/2012
Germany has seen its share of radical ideologies. Now the nation faces a new threat: Salafism is Islam that preaches hatred of Christians and Jews. Salafism is growing in Western Europe's most populous country. "The Salafi movement in Germany is creating an environment for violence and radicalization," "Not every Salafist is a terrorist, but every terrorist is a Salafist." Read On: http://archive.openheaven.com/forums/forum_posts.asp?TID=40404&a mp;a mp;a mp;PN=1&TPN=1


God's Voice Follows Suicide Miracle- 8/31/2012
(Ireland)—Though Jonny Kane grew up in the lap of luxury, by the time he was 14 the emptiness in his soul was driving him to suicidal thoughts. When he was 18, Kane deliberately drove his car—at over 90 m.p.h.—into a tree. It was an absolute miracle he walked away from the crash unscathed. As Kane was standing in the road following the crash he found a reason to live. Read On: http://archive.openheaven.com/forums/forum_posts.asp?TID=40403&a mp;a mp;a mp;PN=1&TPN=1


Religious Liberty Prayer Bulletin August 2012 Update- 9/1/2012
UPDATE BURMA: REFUGEES EXPELLED FROM CHINA - UPDATE SUDAN: REFUGEE HEALTH 'ALARMING' - UPDATE SYRIA: 'REBELS' BLOCKADE CHRISTIAN TOWNS - EGYPT - IVORY COAST - THE SHAME OF PAKISTAN - SOMALIA: CHRISTIANS ABDUCTED - KENYA - LAOS: PERSECUTION FOLLOWS REVIVAL. Read On: http://archive.openheaven.com/forums/forum_posts.asp?TID=40407&a mp;a mp;a mp;PN=1&TPN=1


Dems Scrub 'God' References from Party Platform- 9/5/2012
Democrats took to the floor in Charlotte to hear speeches and also take part in a traditional ritual: approving the party's platform. But this year something's different. The Democrats have dropped all references to God from the document. In 2004, there were seven platform references to God. Then in 2008, there was only one. More in Video> Read On: http://archive.openheaven.com/forums/forum_posts.asp?TID=40423&a mp;a mp;a mp;PN=1&TPN=1


Report and Request from Kenya- 9/3/2012
On August 27, Muslims went on rampage and attached innocent people and burned churches in running battles with Riot Police. 11 churches have been burned. Over 20 people have lost their lives including Riot police who were killed by grenades hurled at them while on patrol in their vehicles. Muslims continue with their agenda to turn Kenya into sharia state. Read On: http://archive.openheaven.com/forums/forum_posts.asp?TID=40412&a mp;a mp;a mp;PN=1&TPN=1


His Life Almost Ended on the Train Tracks - 9/5/2012
The 18-month-old baby lay alone, wailing, on the train tracks. He cried uncontrollably for his mother, but she and his father had walked away, leaving him in the path of a train due to arrive any minute. If the train hadn't been late that day, the baby's life would have ended. Instead, a 58-year-old widow who walked by saw the little boy and raised him as her own son. Read On: http://archive.openheaven.com/forums/forum_posts.asp?TID=40425&a mp;a mp;a mp;PN=1&TPN=1


Renegade biker rode up mountain an atheist, came down with unshakeable faith- 9/5/2012
He was a hard-living, death-defying biker from Wales on a road trip across America. When his brakes failed on a steep mountain curve, God's miraculous intervention changed his life forever. "I was born on a kitchen table in Wales," says Reg Hyde. The midwife assisting his mother promptly dropped him on the floor, which his family viewed as an omen. http://archive.openheaven.com/forums/forum_posts.asp?TID=40426&a mp;a mp;a mp;PN=1&TPN=1


Imam Tampered With Evidence in Teen Blasphemy Case- 9/5/2012
An unexpected twist in the Rimsha Masih blasphemy case appears to have paved the way for her freedom from apparently false charges of desecrating the Quran. The imam who supported her accuser was himself arrested on the same charge as the girl, that of desecrating the Quran, which he's alleged to have done in tampering with evidence against her. Read On: http://archive.openheaven.com/forums/forum_posts.asp?TID=40427&a mp;a mp;a mp;PN=1&TPN=1


DNC Imam: Muslims, Christians Have Much in Common- 9/5/2012
The Democratic National Convention will be packed with a variety of events. But none may be as controversial as a Muslim prayer rally. The Bureau of Indigenous Muslim Affairs coordinated the program titled, "Jumah at the DNC." He told the Muslim audience their numbers are growing in America and predicted that New York City would soon have a Muslim mayor. Read On: http://archive.openheaven.com/forums/forum_posts.asp?TID=40430&a mp;a mp;a mp;PN=1&TPN=1


Saudi Arabia: Convert flees; helpers to face court - Interpol and Swedish authorities aid Saudi Embassy to hunt convert.- 9/5/2012
Since late July Saudi media have been buzzing with reports that a 28-year-old Saudi woman has embraced Christianity and fled the country, staying initially in a church in Lebanon before moving on to Sweden. Her family has charged two men -- a Lebanese and a Saudi national -- with complicity in her conversion and escape. Read On: http://archive.openheaven.com/forums/forum_posts.asp?TID=40429&a mp;a mp;a mp;PN=1&TPN=1


8 in 10 missing persons sucked into India's human trafficking problem- 9/5/2012
A newly-released report from Gujarat state in India reveals that 8 out of 10 missing persons are sold to brothels. "People that are in extreme poverty will go to great measure to find security, food, just the basics of life." Successful rescue means there's an angry pimp or gang lord. "Pastors and leaders have gotten death and violence threats." Read On: http://archive.openheaven.com/forums/forum_posts.asp?TID=40432&a mp;a mp;a mp;PN=1&TPN=1

For More Top News, GO HERE: http://archive.openheaven.com/forums/forum_topics.asp?FID=3
---
Unlimited permission to copy and post or reprint without altering text or profiteering is hereby granted subject to proper credits and inclusion of this web address:
http://
archive.openheaven.com
. However, if an item not written by Ron McGatlin is marked Copyright, you should contact the original publisher for permission to reproduce.
Thank you for forwarding the OpenHeaven.com Digest to your mail list.


Edited by Ron McGatlin on 09/06/2012 at 7:29pm