Posted: 10/26/2012 at 7:26am | IP Logged

---
Worldwide Kingdom Awakening News and Views










Published by Ron & Barbara McGatlin - Basileia Publishing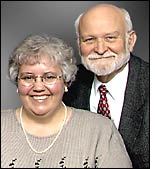 In This Issue
1. Flipping the Switch
2. Preparing for Troubled Times
3. Top News Headlines


Subscribe OpenHeaven.com Digest






1. Flipping the Switch
By Ron McGatlin
In the scope of time and eternity, the western world has fleeting moments remaining to flip a big switch that will change the destiny of nations.
I was awakened a little after three in the morning (Wednesday October 24) with a full out scream coming from the depths of my being. I felt no urgency of fear or pain in any form. It came from deeper than my soul. The primal scream came from the Spirit realm as an urgent warning with a promise of glory.
Like a train rolling down a track will continue on toward the destination of that track unless a rail switch is thrown that changes the train to another track and toward another destination, so it is with the nations of this world.
"Chose you this day whom you will serve."
Just before Joshua passed away he called the people together and gave them a strong word from God. Basically God set before them life and death.
God reminded them of all that He had done for them as a nation throughout their journey of history. He reminded them of how their fathers had lived on the other side of the river and served other gods and how He had brought them across the river to serve Him in the land He gave them. God reminded them how He drove out before them the enemies who had possessed the land so that they lived in cities they had not built and ate from orchards and vineyards they had not planted. God had blessed and prospered the people. They had victory in all the wars they had fought against those who hated them and their God.
God is again speaking to us as He spoke through Joshua. I hear the Lord speaking similar things to us today as Joshua spoke to the people before he died.
Now therefore fear the LORD, and serve him in sincerity and in truth: and put away the gods which your fathers served on the other side of the River, and in Egypt; and serve you the LORD. And if it seems evil unto you to serve the LORD, choose you this day whom you will serve; whether the gods which your fathers served that were on the other side of the River, or the gods of the Amorites, in whose land you dwell: but as for me and my house, we will serve the LORD.
And the people answered and said, God forbid that we should forsake the LORD, to serve other gods.
And Joshua said unto the people, You cannot serve the LORD: for he is a holy God; he is a jealous God; he will not forgive your transgressions nor your sins.
And the people said unto Joshua, Nay; but we will serve the LORD.
If you forsake the LORD, and serve foreign gods, then he will turn and do you harm, and consume you, after that he has done you good.
And Joshua said unto the people, You are witnesses against yourselves that you have chosen the LORD, to serve him. And they said, We are witnesses.
Now therefore put away, said he, the foreign gods which are among you, and incline your heart unto the LORD God of Israel.
And the people said unto Joshua, The LORD our God will we serve, and his voice will we obey.
So Joshua made a covenant with the people that day, and set them a statute and an ordinance in Shechem.
Therefore it shall come to pass, that as all good things are come upon you, which the LORD your God promised you; so shall the LORD bring upon you all evil things, until he has destroyed you from off this good land which the LORD your God has given you.When you have transgressed the covenant of the LORD your God, which he commanded you, and have gone and served other gods, and bowed yourselves to them; then shall the anger of the LORD be kindled against you, and you shall perish quickly from off the good land which he has given unto you.
Two related enormous fundamental problems face the western world today.
The first and most significant problem is that the western world has largely turned from the one true God to other gods.
The second problem stems from the first.
The second most significant problem that threatens to end life as we have known it among the western nations is a rapidly approaching Islamic takeover attempt.
Speaking nationally, if the first problem is not remedied quickly the second problem will rapidly come to pass with catastrophic results.
Still speaking as a nation, this train is already on the track and rolling ahead toward an apocalyptic event.
The Kingdom is coming forth it is the nations that will be train wrecked.
The final end destination is the kingdom of God on earth as it is in heaven. However, our nationally turning away from the true God to our many other gods has caused a great cavern to be opened ahead for western nations completely severing the track, so that if the train continues on it, will plunge into the cataclysmic cavern before reaching the final destination.
The train must be slowed and a big switch thrown to direct the train of western nations on to another track that will bypass the huge cavern and avoid the gigantic train wreck. The Lord must become the engineer moving us as a nation down a yet difficult but much better track route toward the final destination of the fullness of the kingdom of God on earth as it is in heaven.
I don't think it necessary to define here the many gods western nations have come to worship instead of the one true God. They begin with the god of self and go on through gods like mammon, pleasure, materialism, intellectualism, sports, religious forms, and so on. Lust of the eyes and pride of life have caused us as nations to make gods of the things of this world.
The Big Switch
Switching from degradation to spiritual moral revitalization is a small step for man but a giant leap for the western nations and the world. The switch is in your heart and mine. It is completely and forever switching from the track of self, from "me and my" to His.
From my needs to His supply,
From my religious views and ways to His kingdom,
From my lack to His abundance,
From my fears and insecurities to His HOPE,
From my doubt and unbelief to His FAITH,
From my apathy and uncaring to His LOVE,
From my discouragement and depression to His JOY,
From my obsessive stress to His PEACE,
From my striving to His righteousness,
From my life in this past world to His life in His kingdom.
We will not eliminate the past by focusing upon it and running on the same old track. We will forever leave the past to live in the now by switching the train from the old track to the new track by spiritual transformation to sons of God crucified, with Christ but alive unto God as Christ lives abundantly within us.
The kingdom of God involves all life spiritual and natural as one.
The switch to the track of kingdom living now in this world and the rule of God on earth over all the nations of the world involves the powerful life of God working by His love in and through every child of God in every area of natural life on earth: education, media, governments, agriculture, energy, manufacturing, distribution, transportation, housing, health care, and every other area of human production to meet the needs of mankind and the world around us.
Spiritual is as spiritual does.The Spirit of Christ is to invade ALL areas of life in this world. Every working structure or organism will have its center and its root firmly in the DNA of Christ by the Holy Spirit of God. It will be under the headship of Christ the King in mature sons of God doing all the works to reform or transform the world into the kingdoms of our God.
Any national spirit that is not so, will not survive and will be dissolved from the earth by the fire of the love of God. The spirits over nations must be changed to the Spirit of Christ Jesus. Anything else ruling over nations is a spirit of anti-Christ, and such God will destroy.
Throw the switch now to the Spirit of God and receive the abundant HOPE and JOY of the kingdom reality now manifesting on earth. Shout for JOY, and PRAISE God for the peace that passes all human understanding and exceeds all human desires with the GLORY of God covering the part of earth upon which we walk, that which is under the feet of Christ Jesus in us. Come to the Spirit gathering taking place now.
You are come unto mount Zion, and unto the city of the living God, the heavenly Jerusalem, and to an innumerable company of angels,
To the general assembly and church of the firstborn, who are written in heaven, and to God the Judge of all, and to the spirits of just men made perfect,
And to Jesus the mediator of the new covenant, and to the blood of sprinkling, that speaks better things than that of Abel.
See that you refuse not him that speaks. For if they escaped not who refused him that spoke on earth, much more shall we not escape, if we turn away from him that speaks from heaven:
Whose voice then shook the earth: but now he has promised, saying,Yet once more I shake not the earth only, but also heaven.
And this word,Yet once more,signifies the removing of those things that are shaken, as of things that are made, that those things which cannot be shaken may remain.
Therefore we receiving a kingdom which cannot be moved, let us have grace, by which we may serve God acceptably with reverence and godly fear:
For our God is a consuming fire. (Hebrews 12:22-26)
The Joy of the Lord is Our Strength.
Ron McGatlin
basileia@earthlink.net
2. Preparing for Troubled Times – Part 1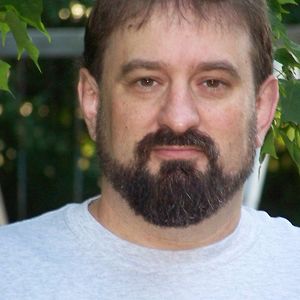 By Kriston Couchey
The Spirit of God has been clear in the directive to prepare for times of trouble ahead. I want to share a few things He is saying about our preparation.
TIMES OF TROUBLE
The trouble that is coming upon the earth today is the result of the powers of the earth shaking as the kingdom of God comes forth. The dissolution of all things built upon the wisdom and works of men is unavoidable as this age unfolds. The institutions that men have placed full confidence in will eventually no longer be places of refuge and provision.
These troubles will first serve as a purging to the household of God's as He is allowing the enemy to test and trouble His people. This trouble is allowed to cause us to wake and rise to our true identity and destiny as sons of God. Yet, Father is visiting His house in the midst of trouble with great mercy and justice to bring forth a people who overcome. Our first priority is not to stop the shaking, but to become in the midst of trouble a place of refuge and strength for mankind to find peace and rest.
FINDING REST
Our preparation for this unfolding age is to find our place of rest in Him no matter what circumstances are. Divine rest in Him is our refuge and provision. Rest is our abiding IN Him IN us in complete peace and security that is unshaken by externals.
Rest releases the wisdom and power God in our midst sufficient to meet the needs of everyone. With this understanding of where our sufficiency comes from,I want to share some aspects of this rest that we must begin embrace and manifest that will be an anchor of hope to everyone we touch with the wisdom and power of God in our personal places of influence.
DIVINE WISDOM
And of the sons of Issachar, two hundred chief men, who had understanding of the times and were wise to know what Israel ought to do; and all their brethren followed their word.
In the days of transition from Saul's kingdom to David's kingdom, the sons of Issachar joined David with understanding of the times and wisdom to know what to do. In this current day of transition as the kingdoms of this world are becoming the kingdoms of our God and of His Christ, we again like the sons of Issachar need understanding and wisdom to know what to do. To possess the understanding and wisdom of God is to have the mind of Christ.
For who has known the understanding (mind) of the Lord? Who has instructed him? But we have the understanding (mind) of Christ. ~Paul~Before Jesus' death on the cross Peter accepted Jesus, walked on water, had breakthrough revelation of who Jesus was, saw Elijah and Moses on the mountain, healed the sick, and cast out devils. Yet, Jesus rebuked him saying, "Get behind me Satan, you do not have the things of God in mind, but the things of men".
Peter had his own transition to navigate in his day. After being humbled and broken by his complete failure, he received the indwelling Spirit and transitioned from seeing things from the perspective of men to seeing things from the perspective of God. Many who claim the name of Jesus today are like Peter. We can be born again and be led by the Spirit and still operate with a worldly understanding and wisdom that has the things of men and not God in mind. To have His mind is to think His thoughts and see with His eyes.
THE FAITH OF A CHILD
If the Spirit of God dwells in us we have been given His mind. Yet, our minds must be renewed to be His mind as we are transformed by The Word (Jesus) to think and perceive the very thoughts and perceptions of God. We are transformed by this renewing through childlike faith that let's go every understanding and preconception we have held in order to hear and believe Him. This is the faith that leads to rest.
Today is a day of revelation and understanding that calls for a teachableness and humility. The greatest hindrance to our understanding things from Father's perspective is assuming our perspectives are already His. It took a powerful vision and a voice from heaven given three times from God to convince the Apostle Peter to accept that salvation was meant for the gentiles as well as Jews. Are there things we need to understand today that we cannot because of what religion has taught us just like Peter?
All of our understanding must go through the cross. Most importantly, the solid doctrines we fear to doubt must be laid as an offering to be done with as He sees fit. When we have abandoned our own understandings and perspectives unto Him we just may find we don't think about or see things like we once did, and we will possess His mind as He possesses our minds.
To Be Continued…
In His Love
Kriston Couchey
kcouchey@gmail.com




Top News Headlines




Billy Graham Ad Encourages Voting Biblical Values- 10/20/2012
Billy Graham is encouraging people to vote based on biblical values, in a full page ad in Thursday's Wall Street Journal. "We are at a crossroads and there are profound moral issues at stake. I strongly urge you to vote for candidates who support the biblical definition of marriage between a man and woman, protect the sanctity of life, and defend our religious freedoms." Read On: http://archive.openheaven.com/forums/forum_posts.asp?TID=41749&a mp;a mp;a mp;PN=1&TPN=1


10,000 Egyptian Youth Gather in Desert to Worship- 10/25/2012
Increased persecution, the election of a Muslim Brotherhood president, the death of the Coptic Orthodox Church pope and thousands fleeing their homeland in fear of an uncertain future. Followers of Jesus in Egypt have faced major challenges. 10,000 Christian young people came from across Egypt for three days to worship the Lord and to seek God's blessing for their country. Read On: http://archive.openheaven.com/forums/forum_posts.asp?TID=41801&a mp;a mp;a mp;PN=1&TPN=1


Cuban Government Ends Travel Exit Visa Requirement- 10/25/2012
The Cuban government has announced it will terminate the exit visa requirement in January 2013, lifting another restriction to allow their citizens to travel abroad more freely, according to HCJB Global, an evangelical global missionary organization. Cubans will now be able to depart their homeland for vacations with only a passport and a visa from the destination country. Read On: http://archive.openheaven.com/forums/forum_posts.asp?TID=41800&a mp;a mp;a mp;PN=1&TPN=1



Homeschooling Victory in Sweden- 10/25/2012
"This is an extremely important decision by a Swedish court, and the first ray of light for the Swedish homeschooling community." -Christopher Warren, homeschooling father. A Swedish appeals court unanimously ruled that homeschooling parents in Gothenburg can teach their children at home, in accordance with their beliefs. This victory may be a turning point in the ongoing. Read On: http://archive.openheaven.com/forums/forum_posts.asp?TID=41799&a mp;a mp;a mp;PN=1&TPN=1


Prayers Requested for Huge Evangelistic Festival in Egyptian Desert- 10/25/2012
A Christian leader in Egypt is calling for prayers for a huge four-day evangelistic festival starting today in the desert north of Cairo. The unique event is expected to draw 50,000 people from all over Egypt. Hundreds of buses will transport the crowds every day from major cities to the site. In the midst of persecution, Christians are reaching out and fervently praying. Read On: http://archive.openheaven.com/forums/forum_posts.asp?TID=41798&a mp;a mp;a mp;PN=1&TPN=1


News From British Isles, Ireland, Europe and Worldwide- 10/25/2012
10,000 Egyptian youth gather in desert to worship - Sentamu: We're at a moral crossroads over care for elderly - Abortion is 27 percent of deaths in England and Wales - Court 'forces' gay adoption on Northern Ireland - Germany: Ban on distribution of Bibles at public schools in Berlin - Israel: 'Jerusalem is our capital' - Nigeria: How Boko Haram smuggles weapons. Read On: http://archive.openheaven.com/forums/forum_posts.asp?TID=41796&a mp;a mp;a mp;PN=1&TPN=1


Rocket Attacks Increase in Israel- 10/24/2012
Just today alone at least 80 rockets have been fired into southern Israel from the Gaza strip. Schools in the south have all been closed. Residents are being told to stay in or near their bomb shelters. Over one million Israelis are being threatened by this ongoing acts of terror and evil. Please pray and declare God's word, " Israel's military has responded with air attack. Read On: http://archive.openheaven.com/forums/forum_posts.asp?TID=41791&a mp;a mp;a mp;PN=1&TPN=1


40 Days for Life: 341 Babies Saved So Far- 10/24/2012
There was a long line waiting to get into the abortion center. As one of the young women waited, she could hear the sung prayer of the 40 Days for Life vigil participants. She said that the song stuck in her head. When she got inside and talked with the staff, she asked for an ultrasound. Once she saw the baby, she realized she simply couldn't go through with the abortion. Read On: http://archive.openheaven.com/forums/forum_posts.asp?TID=41790&a mp;a mp;a mp;PN=1&TPN=1


Pastor and family executed in Syria- 10/24/2012
More than 30,000 have already died in the conflict. Now, with the rule of law unbridled, innocent Christians are becoming victims as radicals take advantage of the situation. Marauding bands of militants are responsible. "They're not necessarily Syrians, but they're radical Muslims, and their goal is to eradicate Christians. The rule of law disappeared from Syria? Read On: http://archive.openheaven.com/forums/forum_posts.asp?TID=41789&a mp;a mp;a mp;PN=1&TPN=1


Lebanese at a Turning Point- 10/24/2012
For the first time in four years, on October 19, 2012, a car bomb erupted in Beirut. Thankfully, SAT-7 staff members in Lebanon are safe, and the SAT-7 studio remains secure. The assassination targeted Wessam al-Hassan, head of the Lebanese intelligence agency. Hassan and seven others died in the bombing in the Christian neighborhood not far from downtown Beirut. Read On: http://archive.openheaven.com/forums/forum_posts.asp?TID=41788&a mp;a mp;a mp;PN=1&TPN=1


Egypt's President Joins in Prayer for Destruction of 'Jews and Their Supporters'- 10/24/2012
Egypt President Mohammed Morsi participating in prayers that urge Allah to "destroy the Jews and their supporters." The anti-Semitic prayer included implicit attacks on Christians, Americans, and other "supporters" of Israel. An early draft of Egypt's new constitution provides that "the principles of Islamic Shari'a are the main source of legislation". Read On: http://archive.openheaven.com/forums/forum_posts.asp?TID=41787&a mp;a mp;a mp;PN=1&TPN=1


Worship Leader Murdered While Praying at Creflo Dollar's World- 10/24/2012
The man who was murdered was World Changers Church's worship leader. The 39-year-old man was reportedly shot six times at point-blank range, according to the Atlanta Journal-Constitution. The victim was reportedly leading a morning prayer meeting when he was shot. The shooter, a former employee, "walked calmly into the church and left just as calmly". Read On: http://archive.openheaven.com/forums/forum_posts.asp?TID=41786&a mp;a mp;a mp;PN=1&TPN=1


Gospel spreads like wildfire in Nepal- 10/20/2012
The spiritual harvest in Nepal is abundant. "The church is growing -- very fast. It's one of the fastest-growing churches in the world right now, which is really exciting." Medical care is opening doors for the Gospel in western Nepal, an area notoriously resistant to Christianity. There is so much work that needs to happen in Nepal. Pray that God would raise up workers. Read On: http://archive.openheaven.com/forums/forum_posts.asp?TID=41753&a mp;a mp;a mp;PN=1&TPN=1


National strikes bring country to standstill - 10/20/2012
Outrage is pouring from Greek citizens as tens of thousands rallied Thursday and Friday to protest more austerity measures. This general strike brought the near-bankrupt country to a standstill. Greek police were forced to quell infuriated mobs with teargas and stun grenades as rioters lobbed whatever they could find. Greece only has funds to keep running till next month. Read On: http://archive.openheaven.com/forums/forum_posts.asp?TID=41752&a mp;a mp;a mp;PN=1&TPN=1


Muslims Attach and Burn Church Buildings across Tanzania- 10/20/2012
Muslims burned several church buildings in various parts of Tanzania this week after two children's argument about the Koran. At least 8 church buildings have been burned. "'We shall continue attacking the churches until they are no more in Tanzania' was a word echoed in several mosques in Tanzania," (Editors Note: Pray for biblical values to rule in America.) Read On: http://archive.openheaven.com/forums/forum_posts.asp?TID=41751&a mp;a mp;a mp;PN=1&TPN=1


For More Top News, GO HERE: http://archive.openheaven.com/news/headlines/


---
Unlimited permission to copy and post or reprint without altering text or profiteering is hereby granted subject to proper credits and inclusion of this web address:
http://
archive.openheaven.com
. However, if an item not written by Ron McGatlin is marked Copyright, you should contact the original publisher for permission to reproduce.
Thank you for forwarding the OpenHeaven.com Digest to your mail list.


Edited by Ron McGatlin on 10/26/2012 at 1:53pm