Posted: 11/08/2012 at 2:59pm | IP Logged

---
Worldwide Kingdom Awakening News and Views










Published by Ron & Barbara McGatlin - Basileia Publishing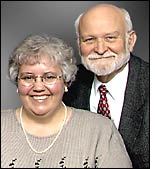 In This Issue
1. Preparing for Troubled Times - Part 3
2. A More Perfect Union
3. The Issacharian Post
4. Top News Headlines


SubscribeOpenHeaven.com Digest




1. Preparing for Troubled Times - Part 3
By Kriston Couchey
Divine Authority
Everyone in Christ has individually been given the power to walk in divine authority and also benefit from the divine authority God has placed within His body. Jesus did not come to the earth to simply give a nice message of the kingdom. He demonstrated the authority of the kingdom with having real answers for the troubles of men.He healed the sick, cast out devils, raised the dead, fed thousands of hungry people, commanded turbulent weather to cease, and rose from the dead.
There was no trouble Jesus was incapable of facing because he walked with the authority of heaven. And there is no trouble the sons of God are incapable of facing walking with the authority of heaven. Jesus said to His disciples, "All authority hath been given unto me in heaven and on earth." This same Jesus who has all authority then gave it to men. He told the disciples, "I give to you the authority to tread upon serpents and scorpions, and on all the power of the enemy, and nothing by any means shall hurt you…"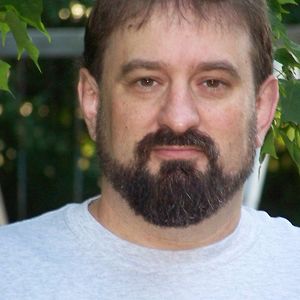 Binding and Loosing
Jesus told Peter, "I will give you the keys of the kingdom of heaven; and whatever you bind (declare to be improper and unlawful) on earth must be what is already bound in heaven; and whatever you loose (declare lawful) on earth must be what is already loosed in heaven." (AMP)
Jesus has given us the keys of divine authority to forbid on earth that which is already forbidden in heaven and release on earth what is already released in heaven. Everything Jesus did and said originated from heaven, every miracle, healing, teaching, and even his death which in heaven happened before the foundation of the world; all were expressing the kingdom of God on earth as it is in heaven. The same keys of authority given to you and I are also intended to release the kingdom of God in the particular places and ways Father has called each to exercise His Divine authority.
"…I'm also a man appointed under authority, with soldiers under me. I say to one, 'Go,' and he goes, and to another, 'Come,' and he comes. I say to my servant, 'Do this,' and the servant does it." ~The Centurion~
While some want to use the account of the centurion with great faith to inappropriately implement a worldly chain of command in the church, the point of this account was to show that great faith is knowing you are fully authorized under the authority of God Himself to exercise the divine authority of heaven. Divine authority carries with it all of the weight of heaven and flows from a rest that does not struggle to be executed, but confidently releases upon earth what is already established in heaven. If you have to work up faith, you don't have the authority. If you have the authority, you simply command it to be and it is done.
Authority to Meet Needs
The kings of the Gentiles are lords over them, and those who have authority are given names of honour. But let it not be so with you; but he who is greater, let him become like the younger; and he who is chief, like a servant. For which is greater, the guest who is seated at a meal or the servant who is waiting on him? is it not the guest? but I am among you as a servant. ~Jesus~
Divine authority is not a hierarchal system built upon a chain of command, or dependent upon official titles of authority for its execution. Authority in the kingdom flows freely upon love relationships and not simply because of a titled position. Where the love of God has waned, titles become predominant, where the love of God flows titles are not predominant and men recognize and receive more easily TRUE divine authority.
Those with true divine authority do not need to relate to others based upon a position, but relate fulfilling a function of love and service. The exercise of Divine authority is to serve the needs of others as provision for them from Father in whatever their need may be. Jesus is the prime example of one who came to serve the unmet needs of men; exercising divine authority out of love and service to men.
Everything We Need
…his divine power has granted unto us all things that pertain unto life and godliness…
In Jesus Christ we have available to us everything we need. He is our divine wisdom, unity, provision, and authority; sufficient for all things and all times of trouble and need. Our preparation is to walk as sons in His rest that releases in us and through us the divine realities of His being.This is the kingdom of God; Christ in us manifesting His will and kingdom on earth as it is in heaven.
To prepare for troubled times we need discernment to walk hearing and obeying the Spirit of God as to our own divine authority, not substituting positions or titles among men for true divine authority. We must also recognize and receive the divine authority that rests upon others. When we receive His divine authority upon the lives of others, we truly receive Him. As we personally execute and express divine authority upon the earth we are manifesting Him and His kingdom to men; which is what is truly needed in both peaceful times and troubled times.
In his Love
Kriston Couchey
kcouchey@gmail.com
archive.openheaven.com




2. A More Perfect Union
By Bryon Wieblod
We the people of the United States, in order to form a more perfect union......
What I am seeing is that there is a transition taking place in the earth. We are alive at this time in history to experience it and actually participate in it! The Spirit is overtaking the fleshly. The Kingdom of God is advancing against the kingdoms of this world! The power and authority of "we the people" is being displaced and Father's authority is being expressed. He is forming a more perfect union!
Suddenly, I realized that what was truly important was the unity, peace, righteousness and joy in the Kingdom of God that I experienced over the weekend with those precious ones that were in town; NOT who was elected President. The governments of men, even one that claims to be one nation under God, can never suffice for Father's true Nation. A Nation where He is truly loved, honored and in authority. A Nation that not only seeks to bear His name but also exists in the quality of his Nature!
The Church, the Nation of God in the earth is a chosen race, a royal priesthood, a holy nation and a purchased possession. The purpose for their existence is to show forth the qualities and attributes of Him who has made them His own. There was a time when we were NOT a people. But, we were purchased by the blood of the Lamb to show forth His praise.
The makeup of this Nation, a more perfect union, is those born into a New Creation; not the old order of this age. These redeemed ones come out of every tribe, tongue, nation and people. They are a kingdom of priests and their true citizenship is in heaven; not of the earth! In this perfect union there is neither Jew nor Gentile. There is no American, Australian or African...........there is only Christ! It is time for everyone, especially Westerners, to recognize the American Dream is not congruent with God's Kingdom intent! The Kingdom given to us is NOT of this world.
Nations of this age will continue to falter. Including the United States of America. They must! There is no other option. At their best, the governments of men are fueled by the wisdom of this age tempered with human reasoning. At their worst, their Godlessness, greed, corruption and selfishness are hastening the end of the age.
I would encourage you to be aware of what God is doing in the earth. He is assembling His Nation out of every governmental and religious state. He is causing His Nation to come out from among them, be separate and begin to represent Him accurately in the earth. Father is revealing and increasing His true government in His Nation. He desires to bring His People into the place of Peace, where His provision and protection can make them victorious over the things coming upon the earth. As He leads and as His Nation responds accurately, other nations will recognize that the God of this Nation is indeed the One True Living God.
As a witness to what I am sharing with you, I offer you one passage of scripture from Ephesians, chapter 1. It clearly shows the Father's eternal intention.
[He planned] for the maturity of the times and the climax of the ages to unify all things and head them up and consummate them in Christ, [both] things in heaven and things on the earth.
As the anti-christ spirit rages in the earth, it will, by its very nature, seek to come against true corporate expressions of Christ. Yet, our victory is assured as greater is He that dwells within us than he that is in this world. But, there must be a more perfect union of His People established and functioning. The very purpose for Father seeding Christ in us, which is the hope of glory, is that we would be formed into a perfect union and be His representation on the earth able to accomplish His will in the earth!
In Him we also were made [God's] heritage (portion) and we obtained an inheritance; for we had been foreordained (chosen and appointed beforehand) in accordance with His purpose, Who works out everything in agreement with the counsel and design of His [own] will....
May I encourage you to seek Father as never before! My prayer for you is that you realize that what you have known and done has brought you to this point. Yet, there is so much more! I exhort you to get past the forms and pretense of your religious existence and look for the authentic, deep expression of Christ in the brothers/sisters around you. Don't do the same thing you have always done and expect different results. The hour in which we live requires that we get past what we have always known and tune in to what the Spirit is saying to this more perfect union.
Keep your peace!
Bryon Wiebold
http://forerunnerperspective.wordpress.com/author/brywieb/
3. The Issacharian Post
The Sons of Issachar were a tribe "who understood the times."
The main stream media (MSM) leaves us with little confidence in the major events of the day; events that deeply affect our lives. The MSM (main stream media) has become so biased in recent years that folks are taking to the internet by the multiple thousands."We the people" deserve 'truth; not the liberal bias that greets us nightly on the evening news and floods us daily on cable.
The Sons of Issachar "understood the times and knew the way Israel should go." "The Issacharian Post is ministry but in a completely different context; more aligned with Bill Bright's vision of "The Mountains of Influence."
The Issacharian Post www.issacharianpost.comwas formed by men throughout the United States who seek truth, and share a keen desire to spread it. With aggregated news and Issacharian Views, this news source presents events that affect Christians, Conservatives, and Israel. Should you choose to check us out, you will not find the flash and dash, bells and whistles on most internet news sites; just a simple presentation of aggregated 'fresh' news you can use and views that help to understand the times.
The Issacharian Post is current news from on the ground truth that you may not get on the main stream media. Also you can follow on twitter @issacharianpost for current news posted to your mobile, Ipad, or desktop.
News that pertains to Christians, Conservatives, and Israel
News Affecting the World - News Affecting Us - Issacharian Views





4. Top News Headlines




Our dear America – where do you go from here?- 11/7/2012
Today, Obama has been reelected; all the efforts of many Christian leaders, prayer movements, prophets and concerned Americans who have lobbied, written appeals, articles, books, letters -even done films - to warn not to vote for him have come to nothing. Many have behaved as if the future of the Kingdom of God is at stake. Well, it is not. Read On: http://archive.openheaven.com/forums/forum_posts.asp?TID=41928&a mp;a mp;a mp;PN=1&TPN=1


Understanding the Psychology of 'Post-Election Stress Syndrome'- 11/6/2012
A major election leads to major change—psychologically, that is. No matter who wins an election, the unexpected emotional letdown or explosive reaction after the ballots are counted can be overwhelming. This election has likely been the most stressful of our lifetime. Personal anxiety, professional panic and more are on the horizon regardless of your political persuasion. Read On: http://archive.openheaven.com/forums/forum_posts.asp?TID=41922&a mp;a mp;a mp;PN=1&TPN=1


Islamization of Egypt Could Spark Coptic Awakening- 11/3/2012
Thousands of Christians are fleeing Egypt as the Muslim Brotherhood gains influence in that country. "There've been a lot of killings." "Churches have been bombed. Christian women have been raped. People's properties have been confiscated - all sorts of things have taken place. It's one of the reasons why a hundred thousand Coptic Christians have fled the country." Read On: http://archive.openheaven.com/forums/forum_posts.asp?TID=41895&a mp;a mp;a mp;PN=1


Update on Christian Rally in Egyptian Desert: Estimated 45,000 Gather- 11/5/2012
During the first weekend in October, 10,000 young people gathered in the desert 60 miles north of Cairo to sing, pray and worship the Lord. The youth gathering was followed up with an even larger event at the same location—an October 25-28 "Count It Right" Christian rally which drew 45,000 people. 2-3 million - estimated who followed the rally on Christian satellite. Read On: http://archive.openheaven.com/forums/forum_posts.asp?TID=41906&a mp;a mp;a mp;PN=1&TPN=1


Messianic Jews, Arab Christians Pray Together in Western Galilee- 11/5/2012
In the shade of the dense eucalyptus forest an estimated 1,500 participants began with a time of personal repentance. Pastors from a variety of congregations across the land explained the need to come before God with "clean hands and a right spirit." Tears were evident as local Believers asked God's forgiveness for sins of jealousy, pride and critical attitudes. Read On: http://archive.openheaven.com/forums/forum_posts.asp?TID=41907&a mp;a mp;a mp;PN=1&TPN=1


48-hour national strike over more austerity in Greece- 11/7/2012
Greece ground to a standstill for two days this week as millions of Greeks walked off their jobs to protest the toughest measures yet unveiled by the government. Schools are closed, hospitals are operating with only emergency staff, and road, rail, and air services are suspended. Government leaders are desperately trying to find ways jump-start the stalled economy. Read On: http://archive.openheaven.com/forums/forum_posts.asp?TID=41934&a mp;a mp;a mp;PN=1&TPN=1


The Plight of the Marginalized Communities in Pakistan- 11/7/2012
My country of Pakistan got its independence from British rule on August 14, 1947; and emerged as a sovereign Muslim country. Though Pakistan is a majority Muslim country, it also has a miniscule, but significant, presence of Christians. Unfortunately now they are treated as de facto second class citizens in today's Pakistan. Read On: http://archive.openheaven.com/forums/forum_posts.asp?TID=41935&a mp;a mp;a mp;PN=1&TPN=1


Hundreds of Volunteers to Serve Thanksgiving Meals to Jersey Shore Victims Led by Liquid Church of NJ- 11/8/2012
While northern New Jersey communities are just getting back on their feet after Sandy, plans are in full motion at Liquid Church to serve Thanksgiving meals to thousands of families still significantly hurt by the storm. The impact of Hurricane Sandy was catastrophic in New Jersey, with up to $6 billion in damages according to one group. Thousands still remain powerless. Read On: http://archive.openheaven.com/forums/forum_posts.asp?TID=41937&a mp;a mp;a mp;PN=1&TPN=1


Little change on Capitol Hill spells death knoll for religious freedom bill- 11/8/2012
Not much is changing on Capitol Hill. Republicans kept control of the House, and Democrats stayed in charge of the Senate and the Oval Office. That's bad news for a religious freedom bill languishing in the Senate. "With the current makeup in the Senate this bill is stuck, there isn't going to be motivation for the current group of senators to move this bill." Read On: http://archive.openheaven.com/forums/forum_posts.asp?TID=41939&a mp;a mp;a mp;PN=1&TPN=1


Egypt: what Salafis Muslims want from Coptic Christian girls- 11/8/2012
In Islam, a child inherits the religious identity of the father. Rejecting Islam is a capital offence. Salafis abduct Coptic Christian girls who are then forcibly converted and married to Muslim men. By claiming the girls have freely converted to Islam, they say the case is about religious freedom and not abduction across religious lines. May God bring justice to Egypt. Read On: http://archive.openheaven.com/forums/forum_posts.asp?TID=41938&a mp;a mp;a mp;PN=1&TPN=1


Sharia in action in Mali: Stonings, amputations, music prohibited, bars and restaurants closed, 400,000 have fled- 11/3/2012
"A Trip Through Hell: Daily Life in Islamist Northern Mali," by Paul Hyacinthe Mben for Spiegel, October 29 For months, an Islamist regime has been terrorizing northern Mali. Hundreds of thousands have already fled the region, and those who have stayed behind are experiencing new forms of cruelty with each passing day. A SPIEGEL reporter documents a two-week journey. Read On: http://archive.openheaven.com/forums/forum_posts.asp?TID=41888&a mp;a mp;a mp;PN=1&TPN=1


Christian Teenager Abducted by Muslim in Egypt- 11/3/2012
Although the abduction and forced Islamization of Coptic Christian minor girls in Egypt is quite common, especially with the rise of Islamists in Egypt after the Muslims Brotherhood began governing the country, the case of 14-year old Sarah has caused a stir. After filing a report with the police, her father received a call that he will never see his daughter again. Read On: http://archive.openheaven.com/forums/forum_posts.asp?TID=41886&a mp;a mp;a mp;PN=1&TPN=1

A Different America - By Ron McGatlin
History books are written and re-written according to what someone wants to say to promote their position. I don't know what the history books will eventually say about the America that I grew up in, but I do know what I have seen and experienced over the past 80 years. In that period of time, it is like I lived in another country in those early years and at some point moved into the country that I live in now. Read On: http://archive.openheaven.com/forums/forum_posts.asp?TID=21092&a mp;a mp;a mp;PN=1


For More Top News, GO HERE: http://archive.openheaven.com/news/headlines/
---
Unlimited permission to copy and post or reprint without altering text or profiteering is hereby granted subject to proper credits and inclusion of this web address:
http://
archive.openheaven.com
. However, if an item not written by Ron McGatlin is marked Copyright, you should contact the original publisher for permission to reproduce.
Thank you for forwarding the OpenHeaven.com Digest to your mail list.


Edited by Ron McGatlin on 11/08/2012 at 3:00pm