Posted: 11/01/2012 at 8:19pm | IP Logged

---
Worldwide Kingdom Awakening News and Views



Published by Ron & Barbara McGatlin - Basileia Publishing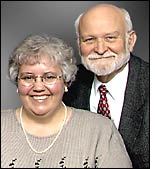 In This Issue
1. Falling in Love Again
2. Preparing for Troubled Times - Part 2
3. Top News Headlines


Subscribe OpenHeaven.com Digest





1. Falling in Love Again
By Ron McGatlin
Sudden disruptions to the life we have grown accustom to and largely taken for granted can cause us to reevaluate what our lives are really about. Literally millions of people can awaken one morning to find themselves in a very different life situation. Their daily routines and schedules of the past suddenly are just not there anymore.
Life suddenly appears much less consistent than we subconsciously believed just yesterday. Through the turmoil of destructive storms, religious/political wars, wildfires, earthquakes, and other cataclysmic events, multitudes are experiencing the sudden loss of homes, family members, jobs, and almost everything that was familiar in their lives.
If our lives consist in, or if they are built around these temporal things that today are and tomorrow may disappear like a vapor, we may not make it through times of extreme change. We may lose our purpose for living when major life changing events occur. When we lose that which we loved and lived for there seems no reason for us to desire to live on.
That which we love is our treasure. Jesus said, "For where you treasure is, there your heart will be also."
What we treasure, where our heart is, becomes the first focus or desire of our lives. It becomes the substance of our lives, our reason for living and who we are.
At this present time probably most of the people of the world treasure the things of natural life. Their affection is set on the things of natural life.
There can be a good side to the dreaded loss of the things of natural life that we love. Cataclysmic events can be a part of a process of changing the love and affections of our lives to higher spiritual reality that cannot be taken away.
Col 3:2: Set your affection on things above, not on things on the earth.
We are to treasure (love) spiritual things from heaven (from the realm of the Spirit, things of God). Our life is to consist in the Spirit realm. The Spirit of love creates a whole new order of life in us. Jesus spoke of laying up treasure in heaven (Spirit realm). We have full access now in this life to the spiritual treasure (things we love) that we have lain up in heaven. This is NOT something to experience only after we pass from this life.
Mat 6:19-20: Lay not up for yourselves treasures upon earth, where moth and rust does corrupt, and where thieves break through and steal. But lay up for yourselves treasures in heaven, where neither moth nor rust does corrupt, and where thieves do not break through nor steal.
The Great Transition
The greatest transition of all time is upon the people who are alive in the world in this current season.
Jesus came preaching a higher different life of spiritual eternal kingdom reality of love life that would never be lost or destroyed. A love life to treasure with our whole hearts that nothing could take away from those who would believe and fully enter.
The one and only thing we can center our lives upon that will never fail and cannot be taken from us is God and His kingdom of love. Christ and His kingdom are eternal. We will never wake up one morning to find that His love and His kingdom have disappeared and left us alone. There will never be a day when He is not sufficient. Everything else of this world that we may have sought after and trusted in may very well seem to just evaporate and no longer be there for us. However, His love will never fail, and His kingdom will never end.
Many who do not yet love and trust the Lord and the life of the Spirit from above more than they love and trust in the things of natural life will lose even that which they do have (things of natural life). This is not a punishment from God but rather the love of God bringing the multitudes to a place of losing their love for and trusts in the things of natural life and turning to love God and the things of the Spirit. Those who have not the love of God will lose even what they have. Those who have love of God will be given more.
Luke 19:26: For I say unto you, That unto everyone who has shall be given; and from him that has not, even what he has shall be taken away from him.
Unfortunately, as long as the other things that people seek and trust in more than God's kingdom seem to be working for them, they will not turn to God with their whole hearts and seek His kingdom and His righteousness first above all else. Therefore, the most loving thing God can do is to cause the other things that the people have sought after and trusted in to fail.
In the past, God graciously has given us great blessings and gifts to demonstrate His mercy and love to draw us to come to Him with our whole hearts. Yet, many of the people of the world have looked upon the blessings of God and said something like, "My power and the might of my hand has gotten me this wealth (Deut 8:17)" and turned away from God to the gods of self and pleasure.
The season is now for the spiritual kingdom of God to be raised up on the earth by Christ in His people by the Spirit of God. There is now a worldwide remnant people being prepared to walk in the kingdom and to receive the harvest of many who will turn to God and His kingdom way with their whole hearts after that which they have previously sought and trusted in has failed.
Arise and Shine for Your Light has Come
If you are part of that kingdom remnant, be of great courage and boldness of Spirit to step into the powerful loving places of service as sons of the kingdom and joint heirs with Christ. Allow the Spirit of Christ in you to be fully released to do and be all that He desires in and through your life.
Do not be misled by those who would seek to turn you back to the powerless ways of past religious church systems.
Christ in you is radical and without limitations. In pure humble love and faith simply release ALL that He has put into you and all He will put into you in the desperate days ahead.
Do not fear the darkness. The light in you shall shine forth to blend with the light from others into a blaze of the glory of God the world has never before experienced.
You cannot bring the past with you into the future, and you cannot drag those who will not come into the glory of the kingdom.
What if Abraham had stayed in his homeland and not obeyed God and set out in search of the city of God, the New Jerusalem that is today coming down in the Spirit from above?
New Jerusalem, the ruling city of the kingdom of God on earth is being formed by the Spirit on earth. The Bride is making herself ready. We must complete our part of this journey of love. Simply hear and see what God is saying and doing and move in full obedience to the Spirit who is revealing our lives in the kingdom of God in this season.
His love never fails and
His kingdom never ends.

Ron McGatlin

archive.openheaven.com
basileia@earthlink.net




2. Preparing for Troubled Times – Part II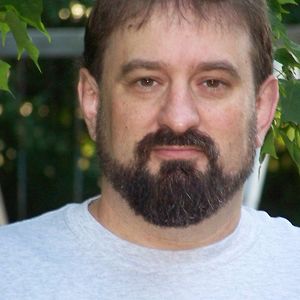 By Kriston Couchey
DIVINE UNITY

… being diligent to guard the unity of the Spirit in the bond of peace. There is one body and one Spirit, even as ye are called in one hope of your calling, one Lord, one faith, one baptism, one God and Father of all, who is above all and through all, and in you all.
One aspect of preparing for times of trouble is to abide in the unity of the Spirit that binds us to others in God's peace. The body of Christ is one. This unity of the Spirit found in Jesus Christ cannot be established or extinguished by any institution, leader, doctrine, covenant or agreement found among men. Men may gather together or separate themselves from others according to these differences, but in Christ there is no division. This unity has already been established in Christ and simply exists; all who abide in Him are already one.
In this hour, those finding rest in Christ are discovering a unity with others of like Spirit that transcends everything in the natural that would divide men. This divine unity is not going to be trumped anymore by any church or religious affiliation, national allegiance, racial origin, or any other distinction among men.
UNITY OF PURPOSE
Many are being brought into unity of purpose with those they may not normally associate with in the natural. Preparation for troubled times demands that we be led by the peace of God into relationships and purposes with others that are intended to release the kingdom of God on earth as it is in heaven. Father Himself is making connections "marked" by a bond of peace as a witness of the Spirit. We must be prepared to join in kingdom purpose with even those we hardly know in the flesh.
It is important in this hour to refuse to participate in alliances that are not of the Spirit regardless of how "good" the cause or purpose men are promoting. To join in unity of purpose with those with whom we have no Spirit direction or connection will hinder the work and purposes of God in this hour. We may be "going to" or be a "member" of an organized church in our region, while the purpose of God is for us to connect in Spirit with others who may be spread across our region or many regions. The kingdom is not limited to a "church" affiliation. It is vital to follow the peace of God's leading in how we connect with others and in the purposes for which we connect.
DIVINE PROVISION
And all who believed were together and had all things in common, and they sold their possessions and goods and divided them among all men, as every man had need.
In the early church there was one source of provision for the people of God. Provision to meet needs was found in the body of Christ and the Divine Unity they had in common.The body of Christ is the expression of Christ and the provision of God to meet the needs of men; first to the household of faith, and then to the world. We are given to each other as their provision as every joint supplies in the body.
As sons of God we are responsible to produce and provide for others what they are unable to produce themselves. Divine Provision is not limited to physical capital as men see it, but is based upon an economy of heaven whose currency is love. Physical capital is only one aspect of the provision Father has made available to us in Christ. Whatever the need is, our Father has provision in Christ, and we are His provision to the earth. There are many needs men have; such as healing, deliverance, understanding, protection, encouragement, identity, nurturing, correction, physical sustenance, etc.
THE ECONOMY OF HEAVEN
It is Father's will for us to not simply be provision to others, but to enable others to walk in provision themselves; in turn, becoming provision for others in their places of need. For example, we may be in need of healing and Father sends to us one who walks in healing. While we receive the healing provision of heaven through the one walking in healing, it is important we also receive impartation and understanding to walk in healing ourselves. This is a true kingdom principle.
The kingdom is not one of building networks of dependency upon men, but of Father providing and establishing fullness and sufficiency in the person of Christ within His own. While there are situations where direct and prolonged provision is needed for those who cannot meet their own needs, the greatest need many have is to be taught how to produce and provide for others. Paul was clear in writing,"If a man does not work he should not eat." The kingdom of God is about serving and being a provider for others, not simply having only enough for your own needs or being in a constant state of dependency upon others.
The reality of Divine Provision in Christ the early apostles walked in was later replaced by worldly men implementing a 10% tax to prop up institutions and leadership structures built by men. This concept was not taught by the apostles, but misapplied from Old Testament law. The church tax became the worldly substitute that successfully usurped the means Father intended to provide for His children. The restoration of true Divine Provision is coming forth in this time as now we need it desperately.
And my God will give you all you have need of from the wealth of his glory in Christ Jesus.
The greatest wealth and provision from heaven is the love of our Father manifest in Christ Jesus. We are part and partakers of His divine nature. Our preparation for times of trouble is not about looking to men's systems or governments to supply our needs. Our true provision is found in Christ, in Divine Unity with His people. It is important to embrace this unity and be part of give and take of supply within His body.
To be continued and concluded in part III
In His Love
Kriston Couchey
kcouchey@gmail.com
archive.openheaven.com




Top News Headlines




Reality Sets In: Sandy Victims Begin Costly Clean-Up- 10/31/2012
As Hurricane Sandy dissipates in northern Canada, the Mid-Atlantic states are starting to clean up and count the tremendous cost: at least 55 are dead, more than half of them in New York. Meanwhile, nearly 6 million people are still without power and damage estimates range as high as $50 billion. Looters hit dozens of businesses in Brooklyn, the Bronx, and Coney Island. Read On: http://archive.openheaven.com/forums/forum_posts.asp?TID=41855&a mp;a mp;a mp;PN=1&TPN=1


Billy Graham: 'I Never Expected I Would Live This Long'- 11/1/2012
"I never expected I would live this long, outliving my beloved wife Ruth as well as many friends and loved ones," "I believe God must still have a purpose for keeping me here, and I look forward to seeing what that might be." The forthcoming nationwide evangelism campaign, "My Hope," to be launched around Graham's 95th birthday in 2013. Read On: http://archive.openheaven.com/forums/forum_posts.asp?TID=41865&a mp;a mp;a mp;PN=1&TPN=1


Franklin Graham: 'This Could Be America's Last Call ...'- 10/30/2012
When America's leaders actively promote and legislate immorality, restrict religious freedoms and are openly hostile to men and women of faith, then I believe we are ripe for God's judgment. So pray and then vote on Nov. 6, asking God for His mercy and grace upon our land. There's still time to turn from our wicked ways so that He might spare us from His wrath against sin. Read On: http://archive.openheaven.com/forums/forum_posts.asp?TID=41840&a mp;a mp;a mp;PN=1&TPN=1


Prayer Wave Sweeps Out of Wembley Across the UK- 10/31/2012
As 32,000 Christians formed a praise wave at the National Day of Prayer at Wembley Stadium, this cascade of prayer is now sweeping across the country as a catalyst for national transformation. This has resulted in many strategic prayer initiatives including: Regions praying for seven days and nights and passing the baton to the next region. Read On: http://archive.openheaven.com/forums/forum_posts.asp?TID=41857&a mp;a mp;a mp;PN=1&TPN=1


Religious Liberty Prayer Bulletin October 2012 Update- 10/31/2012
NORTH KOREA believers found witnessing or in possession of a Bible are executed while neighbours and other locals are forced to watch. Many tens of thousands of Christians, deemed traitors for refusing to worship the Kim family, are dying in concentration camps. - SAUDI ARABIA - PHILIPPINES - INDIA - INDONESIA, PAPUA -PAKISTAN - TANZANIA. Read On: http://archive.openheaven.com/forums/forum_posts.asp?TID=41856&a mp;a mp;a mp;PN=1&TPN=1


Snow College Officials Call Christian Club's Message 'Poor Taste'- 10/28/2012
Alliance Defending Freedom filed a federal lawsuit against Utah's Snow College on behalf of a Christian student group banned from including religious speech as part of a homecoming event. The college also denied the club benefits that it extended to other groups. College officials removed the students' message telling them that their Christian message "is in poor taste." Read On: http://archive.openheaven.com/forums/forum_posts.asp?TID=41826&a mp;a mp;a mp;PN=1&TPN=1


Muslims Attack Coptic Christians in Egypt After Mass- 10/31/2012
Muslims assaulted Christians after this Sunday's mass, angry that Christians from neighboring villages, who have no churches, attend mass in the village. The pastor of St Georges Church Father Cheroubim Chehab could not go out of church for hours after mass. Five Copts had broken limbs, and two cars were burned. The pastor called the police, they came hours later. Read On: http://archive.openheaven.com/forums/forum_posts.asp?TID=41858&a mp;a mp;a mp;PN=1&TPN=1


Hurricane Sandy crushes Cuba- 10/31/2012
Nearly a week after Hurricane Sandy struck the Caribbean, Cuba is still struggling to come back online. The storm took out the coffee crop, and damage assessments are expected to exceed those of Hurricane Dennis in 2005. At that time, the damage was about 6% of the GDP. There were many homes in stages of recovery from Dennis, which made Sandy's destruction even more costly. Read On: http://archive.openheaven.com/forums/forum_posts.asp?TID=41859&a mp;a mp;a mp;PN=1&TPN=1


News From British Isles, Ireland, Europe and Worldwide- 11/1/2012
Barclays & Coutts tell Stonewall to drop 'Bigot' award - Girls of 13 given birth control jab at school - Christians join in protests - NHS kills 130,000 elderly patients every year - Germany: Euro-gathering - Hurricane Sandy - Syria: Situation update - Afghanistan: Prayer request from believers - Iran: Pastor and wife convicted - Egypt: Muslims attack Christians. - More. Read On: http://archive.openheaven.com/forums/forum_posts.asp?TID=41863&a mp;a mp;a mp;PN=1&TPN=1


Spain's Secret Shame: Baby Black Market Exposed- 11/1/2012
At a cemetery in Barcelona, trucks arrived for a court-ordered exhumation. All across Spain, officials are opening the coffins of dead newborn babies to see if there are any human remains inside. Many of the coffins are empty. The babies were stollen and sold. People are looking for their real parents and parents are looking for their grown children. Read On: http://archive.openheaven.com/forums/forum_posts.asp?TID=41864&a mp;a mp;a mp;PN=1&TPN=1


Investigation Finds Obama Financing Mosques Worldwide With U.S. Taxpayer Dollars- 10/27/2012
A Channel 2 Action News investigation found that the State Department is sending millions of dollars to save mosques overseas. The United States investing millions to refurbish mosques as a good-will effort in Muslim countries has upset many taxpayer groups "We are spending money we don't have." Tax dollars even fund computers and internet service for Imams. Read On: http://archive.openheaven.com/forums/forum_posts.asp?TID=41814&a mp;a mp;a mp;PN=1&TPN=1


For More Top News, GO HERE: http://archive.openheaven.com/news/headlines/
---
Unlimited permission to copy and post or reprint without altering text or profiteering is hereby granted subject to proper credits and inclusion of this web address:
http://
archive.openheaven.com
. However, if an item not written by Ron McGatlin is marked Copyright, you should contact the original publisher for permission to reproduce.

Thank you for forwarding the OpenHeaven.com Digest to your mail list.


Edited by Ron McGatlin on 11/02/2012 at 11:42am