Ron McGatlin


Admin Group





Joined: 08/23/2004
Location: United States
Online Status: Offline
Posts: 4141
Posted: 12/14/2012 at 6:26am | IP Logged

---
Worldwide Kingdom Awakening News and Views










Published by Ron & Barbara McGatlin - Basileia Publishing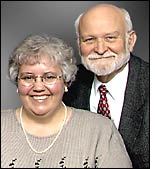 In This Issue
1. Beyond the Valley of the Shadow
2. A Mighty Flood of the Spirit
3. Top News Headlines
Subscribe
OpenHeaven.com Digest
1. Beyond the Valley of the Shadow
By Ron McGatlin
The valley of the shadow is only our passing through a deep and dark passage way into the brightness of His life high upon the mountain of God.
The value of the cross is the resurrection. The cross never was and is not now the goal of God. Death is not the sought after end. Rather it is the predecessor of the goal of resurrection life.
The valley of the shadow of death is the removal of all hindrances and weights unto the fullness of life. The cross is endured for the glory of the life beyond it. We can never know the true life that we were created for until after the cross is embraced and endured in our lives.
The cross of Christ involves a great shame and offense. The shame is that we (mankind) dishonored our magnificent Father who totally loved us. It is hard to imagine how we could disobey and walk in derision lifting our stubborn rebellious disrespect toward the most loving glorious Father God – the greatest beyond all description Spirit God who created us and dearly loves us with holy passion beyond measure and understanding. What a horrible shame it is that we would dishonor and disrespect such a marvelous love from such a glorious God.
The cross of Christ must be borne in all of us. The cross is a horrendous offense to mankind because it openly exposes the extreme shame of our sin of rejecting the perfect provision of love from our magnificent Father God and going our own way.
Every time an individual or a nation faces a cross experience of the valley of the shadow, the shame of the individual or the nation is exposed before the world. The offense to all mankind is again increased to all who see the cross of death at work. It is to all who see it an unavoidable presentation of the shame and failure of mankind. It is the afflictions of Christ again being perpetrated upon the shameful lack of love and honor for God in mankind. This is the afflictions (cross experiences) of Christ in His people who shamefully are yet lacking in pure love and worshipful adoration of God.
Paul wrote, "I now rejoice in my sufferings for you, and fill up in my flesh what is lacking in the afflictions of Christ, for the sake of His body, which is the church." ( Col 1: 24)
It is not all about the suffering death of the cross. It is not about dying to self and laying down everything or being stripped of life. It is not even about sacrifice. God prefers obedience beyond sacrifice.
It is all about the life of obedience that is only possible as the pure love of Christ in us has full unhindered reign to express unrestrained love for God and His people.
IT IS ALL ABOUT THE RESURRECTION LIFE that is beyond the enduring of the valley of the shadow of death.
Jesus endured the cross for the GLORY that was after the cross.


Looking unto Jesus, the author and finisher of our faith, who for the joy that was set before Him endured the cross, despising the shame, and has sat down at the right hand of the throne of God (Heb 12:20).
This is not all about physical death and after life in heaven.
This is not now and never has been all about going to heaven after we die. It is about living in heaven's eternal life now on this earth. Beyond our cross is the resurrection of life abundant and everlasting. A life in which there is no reason to have dark seasons of depression and lack, for we are filled every moment with His life and love. Sadness is for a moment as we see brothers and sisters entering into unnecessary continuous striving to put to death lust of the eyes and pride of this life to achieve what God has fully done for them. It is also always sad to see others that do not know God walking in death through their derision toward God.
Yet, our joy remains full as our lives are filled with God through Christ by His Holy Spirit. Our entire lives become focused on Him and consumed in Him. We carry His love and are quick to obey all that He sends us to be or do. Joy is full as we see His power and love demonstrated by the change in people that He sends to us or sends us to. We rejoice in the powerful miracles of souls set free from shame and offense.
We experience lives of pure joy in the Holy Spirit and are fruitful in all works of this life. We are always bringing forth the light of the person of Christ in us, the fulfilled hope of glory from heaven on earth now. The light of God shines through us even now in the midst of a darkened world that is cavorting with demons and is shrouded in darkness of unfulfilled expectations of real life.
Truly the joy of the Lord is our strength, and all things are possible to those who believe. In Christ demonstrating the power and love from heaven, we become the best workers in all aspects of God-ordained natural life. We become the best teachers, builders, counselors, bakers, truckers, business executives, doctors, or whatever natural or spiritual needs we are given to fulfill. Heaven has come to earth to live in and through us. New Jerusalem is becoming reality as God can now fully abide in and with us.
Great Harvest
Great harvest of all who will come to God is now upon us. Jesus is again saying lift up your eyes for the fields are ripe for harvest. In their hearts, multitudes are searching for something real. They have seen the false and the foolish and experienced the end of their follies. They hunger for solid reality of Spirit God cleansing and turning their lives to love in the Almighty God that created them for His purposes in this life and in the life to come.
"Awaken! My children", says the Lord. "Be no longer in slumber put on the glory of the life I have prepared for you. Do not think it is lacking or not for you to know the life of heaven on earth. Give up your way and find the higher way of continuous peace and everlasting joy in My Spirit now and forever. I have not designed torment for you and I have not made you for terror. I have made you for my joy and my purpose to fill you forever and ever. There is an end to foolishness in seeking after that which is not and being led by that which has not. There is the worthy wind of the Spirit to follow and empower you. Can you stop a hurricane or can you start a cyclone. Can you defeat the power of a storm in your mighty strength of your right arm? In me and I in you all things are possible. You are my son if My Spirit dwells in you. Abide in my life now and forever. Your end is My beginning and your transition from earthly to heavenly, from death unto the fullness of life. Come unto me all you that labor and are heavy laden."
Thank you, Lord, and so be it unto us! Amen!
All this and more is beyond the endurance of the corrective world-changing events imminently coming upon the deceived and diluted masses that have chosen to deny God and live their lives as their own gods.
We have spent all we had for that which does not satisfy and does not bring real life. Nations have given all they had and gone deeply into debt in valueless pursuit of that which cannot satisfy the spiritual thirst and hunger for real life. World events are shouting to us to STOP! ("Ho!") And hear the voice of God calling to come to Him for real life without spending our lives in vain striving for what God has already provided for us, IF we will seek first His kingdom and His righteousness. The world has come to the time of the valley of the shadow. Only those who turn to God will come through into the glorious light of the glory of His kingdom on earth as it is in heaven.
Ho! Everyone who thirsts, Come to the waters;
And you who have no money, Come, buy and eat.
Yes, come; buy wine and milk without money and without price.
Why do you spend money for what is not bread,
And your wages for what does not satisfy?
Listen carefully to Me, and eat what is good,
And let your soul delight itself in abundance. (Isa 55:1-2)
Seek the Lord while He may be found, Call upon Him while He is near.
Let the wicked forsake his way, And the unrighteous man his thoughts;
Let him return to the Lord, And He will have mercy on him;
And to our God, For He will abundantly pardon. (Isa 55:6-7)

It is possible to read this and feel the impact of the timeliness of these words and yet not really grasp the historical and eternal significance of this moment in time. The worldwide magnitude of what you and I are witnessing is beyond normal human understanding. Only by the Spirit is it possible to see the massive end that is upon us and the potential glory that is before us.
As Jesus had His attention called to the glory of the great temple in Jerusalem and replied, "not one stone shall be left upon another," so it is as we look upon the great buildings and massive cities of the world. Speaking of the life of the past era, not one stone of belief and understanding shall be left upon another. The great dissolve is before us. The elements of this past godless world systems will be dissolved by the fire of God making place for the kingdom of God manifestation of the glory of Christ in His people rebuilding the beautiful design of God in a natural presentation of spiritual heaven on earth.
You are the chosen of God to endure to the end and become the glory of heaven on earth. That which is coming has come and is growing as a powerful seed in a multitude of precious people of God with only a small grasp of what God is doing in them.
The fruitful time is beyond the clearing and the plowing of the land. The plowing and the planting now come forth together as the seed is planted in the incubator of the hearts that will be transplanted into the fresh soil of the cleansed and prepared Planet Earth.
Keep on pursuing love. It never fails
and His kingdom never ends.

Ron McGatlin

archive.openheaven.com
basileia@earthlink.net





2. A Mighty Flood of the Spirit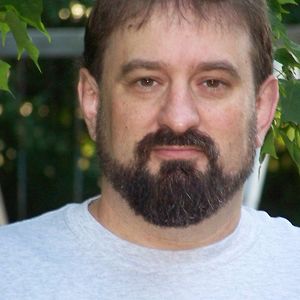 By Kriston Couchey
The Ebb and Flow
In the mid-nineties I had a dream in which I was riding a tidal wave unto the shore. I rode the tidal wave up to a large building that was just tall enough to stop the wave and keep it from moving beyond the building.
This tidal wave was a move of the Spirit that many were riding at the time. And the dream described exactly what happen as a result of the structures and organizations men had built. Things built by men limited and stopped the flow of the Spirit and there came the ebb of the Spirit when this move come up against the things men had built.
Forceful Spirit Flow
In the early morning hours In April 2011 I received a vision of a crashing wave of water unleashed as if from a burst dam. The violent flow of water demolished a structure that had an outer shell that looked like a water tower. I saw written as a caption below the structure the word "shell" It completely demolished the structure and its debris was washed away in the mighty rushing flow.
Religion has built this structure thinking it could contain the water of the Spirit. But what is built is indescribably inadequate to contain the forceful flow of Spirit life overtaking the earth. What man has built is being demolished by the life and power of the Spirit's mighty flow. The religious outer shell is being demolished and what is inside it is being revealed, exposed, and swept under the flow.
The moving of the Spirit in the nineties was not meant to destroy structures, but to bring heart change and plant the seeds of kingdom truth and change within people. As a result of that move many have come to find rest in Father; having abandoned the structures of men to find rest and move with the Spirit of God.
The forceful flow of the Spirit coming now will destroy all structures built by the wisdom and works of men, and its flow will not ebb again. This pertains to both the church and what it has built and the world in general. Our only place of peace and security is found in a trust and confidence in Him that is seen in rest. The presence and power of God flowing through His children will not be contained by the shell of religion.
Floating in the Ocean of God
Living in the rest of God is like falling into an ocean of Father's love and letting that ocean take you wherever the wind of the Spirit and current of His Love flows. Father is calling us away from our business and agendas to live a life that is moved along by His heart and passion unhindered by man's limitations and does not strive to accomplish anything He is not doing, or go anywhere that He is not moving us to go.
As offensive as it may seem to our religious minds, this is the place where the kingdom of God manifests in power, and it is the promised land of mature sons. This is the place of walking in absolute peace of the Spirit moved by His love.
The Ebb is Over the Flow is Come
Father has a people prepared for this hour riding the wave of the Spirit. Nothing will stop this flow as the presence and peace of God flow like a mighty river overcoming all obstacles to His Kingdom being established. This flow cannot be stopped by any devil, nation, ideology, religious fanaticism, economic crisis, or anything else the world contains. These will all be swept away in the Spirit flow of God that will change the very face of the earth.
Who will come between us and the love of Christ? Will trouble, or pain, or cruel acts, or the need of food or of clothing, or danger, or the sword? As it is said in the holy Writings, Because of you we are put to death every day; we are like sheep ready for destruction. But we are able to overcome all these things and more through his love.
In His Flow
Kriston Couchey
archive.openheaven.com
openheavenpublications@gmail.com





3. Top News Headlines




Egyptian Pastor: Egypt's Going Back to the Dark Ages - 12/8/2012
Dr. Michael Youssef, senior pastor of The Church of the Apostles in Atlanta, was born in Egypt and moved to the United States in the 1970s. Youssef spoke with CBN News about what Christian leaders in Egypt have been telling him about their concerns and the issues they have with the Islamist-dominated draft Constitution. Click play to watch. Read On: http://www.cbn.com/cbnnews/world/2012/December/Egyptian-Past or-Egypts-Going-Back-to-the-Dark-Ages/


'Generation Identity' Wages War on France Islamization - 12/10/2012
PARIS - It was a political protest with shock value, the likes of which has never been seen on French TV news: a group of young people stormed a mosque in the city of Portiers, going to the roof and unfurling a banner calling for a national referendum on Muslim immigration. Not racist rather, they fear losing France to Muslim immigrants from Africa. Read On: http://archive.openheaven.com/forums/forum_posts.asp?TID=42207&a mp;a mp;PN=1&TPN=1


Brutal killing of Christian missionary healer - Birgitta Almeby 71, who was shot in Lahore, Pakistan, dies in Stockholm after being flown there. - 12/14/2012
Birgitta Almeby, the 71-year-old Swedish Christian missionary who was shot in Lahore, Pakistan, on December 3, died in a Stockholm hospital on Wednesday night. Almeby, who was also diagnosed with dengue fever last year, had refused to leave Pakistan after 38 years of service in the country, despite repeated requests from her relatives back home. Read On: http://archive.openheaven.com/forums/forum_posts.asp?TID=42246&a mp;a mp;PN=1&TPN=1


Jerry Jenkins asks for urgent prayer for Dr. Dan Lotz, the husband of Anne Graham Lotz - 'We're in the fight of our lives,' - 12/14/2012
Dr. Dan Lotz, the husband of Billy Graham's daughter, Anne Graham Lotz has suffered from Type 1 diabetes for years. "Dan has a MRSA staph--the very worst and most contagious kind. They just did an ultrasound of his arm, and his stent is leaking. They will have to repeat surgery they did last Thursday. None of this is good. And our entire family is now at risk. Read On: http://archive.openheaven.com/forums/forum_posts.asp?TID=42245&a mp;a mp;PN=1&TPN=1


Kansas Governor Prays for Repentance at ReignDown USA - 12/14/2012
Saturday, December 8, several hundred Christians gathered beneath a large tent at a park near the governor's mansion to worship and pray. The celebration, part of the ReignDown USA movement, was telecast around the world to an estimated 25-30 million people. Kansas Governor Sam Brownback, led a prayer for repentance. Read On: http://archive.openheaven.com/forums/forum_posts.asp?TID=42244&a mp;a mp;PN=1&TPN=1


Your prayers needed as Egypt heads to the polls - to vote on a constitution that's heavily influenced by Sharia law - 12/13/2012
Mass demonstrations and violent clashes are nothing new for Egypt. The most recent turmoil started in late November, when President Morsi made a huge power-grab. Then came the draft constitution, pushed through Parliament at super speed without input from Christian or liberal members. results of the vote on December 15 could alter the face of Egypt. Read On: http://archive.openheaven.com/forums/forum_posts.asp?TID=42236&a mp;a mp;PN=1


Los Angeles Revival Spreads to Azusa Street - 12/13/2012
Recently Verna Linzey, a "daughter" of the Azusa Street Revival, was ministering in the Los Angeles Mission in Torrance when revival unexpectedly broke out with ecstatic utterances, prophecy, shaking and salvations, and this has continued at that mission. "The Holy Spirit is working mightily in Los Angeles and we have begun to see greater manifestations of revival." Read On: http://archive.openheaven.com/forums/forum_posts.asp?TID=42233&a mp;a mp;PN=1&TPN=1


Christian Church in Yemen Attacked by Muslims - 12/13/2012
Yemen is becoming increasingly hostile to Christian Believers. In a recent exhibition of hostility, Muslims attacked a church as members were worshipping. As people huddled together, these angry Muslims pointed their guns and weapons at them and threatened to kill them if they continued to worship Jesus Christ. One man wrathfully shouted Yemen is an Islamic nation. Read On: http://archive.openheaven.com/forums/forum_posts.asp?TID=42232&a mp;a mp;PN=1&TPN=1


Islamic charity seeks to reverse progress of Christianity in Indonesia - 12/13/2012
A sophisticated media campaign was launched last summer to reverse the trend of Muslim conversions to Christianity in Indonesia. Mercy Mission, a charity registered in London, launched their fundraising and social media campaign called "Save Maryam" in July with Arabic and English videos posted on YouTube and Facebook. Watch theadvertising video. Read On: http://archive.openheaven.com/forums/forum_posts.asp?TID=42230&a mp;a mp;PN=1&TPN=1


News From British Isles, Ireland, Europe and Worldwide - 12/13/2012
One out of six charities say they may have to close in 2013 - Anger as Government pushes ahead with gay marriage - Belfast flag protest riots 'a disgrace' - Census reveals fall in number of Christians - Poland: Believing in God is same as killing and stealing - NIGERIA: Violence against Christians - Syria-1: Christians face starvation and attacks - Lebanon: Deadly clashes. Read On: http://archive.openheaven.com/forums/forum_posts.asp?TID=42228&a mp;a mp;PN=1&TPN=1


Christian radio programming growing in Muslim world - 12/12/2012
HCJB Global has joined with seven different indigenous groups of believers to plant 52 FM radio stations across Indonesia. As Christians are bracing for increasing persecution against them by the majority religions around the world, the door is open, in the largest Muslim nation of the world. "We put in 50 radio stations and planted 1,600 churches in Indonesia." Read On: http://archive.openheaven.com/forums/forum_posts.asp?TID=42223&a mp;a mp;PN=1&TPN=1


Revival is Transforming the Largest Hindu Nation - 12/12/2012
8,000 locals gathered in a giant sports field. Most of the people were Hindus, but this did not stop them from visiting a Christian event hosted by a local evangelist. About 12.4 million Indians have come to Christ in his meetings. She had been dead two days, and ants were crawling all over her corpse. "She was ice cold," "But after we prayed for her she came back to life. Read On: http://archive.openheaven.com/forums/forum_posts.asp?TID=42221&a mp;a mp;PN=1&TPN=1


Holy Spirit Moves at Brownsville Revival Reunion - 12/12/2012
GOD TV aired a live broadcast featuring Steve Hill of the Brownsville Revival of the 1990s and Nathan Morris of the current Bay Revival, together with pastor John Kilpatrick, the host of both outpourings. The Brownsville Revival ran from 1995 to 2000.... Read On: http://archive.openheaven.com/forums/forum_posts.asp?TID=42220&a mp;a mp;PN=1&TPN=1


Evangelist Daniel Kolenda direct from Cotonou, Benin. CfaN Crusade Report - 12/10/2012
The nation of Benin is known as, "The Cradle of Voodoo." But this week the glorious light of the Gospel is shining, darkness is retreating and the Kingdom of God is rising! Demoniacs began to manifest violently. They were carried out to a tent where... Read On: http://archive.openheaven.com/forums/forum_posts.asp?TID=42201&a mp;a mp;PN=1&TPN=1


For More Top News,

GO HERE

:

http://archive.openheaven.com/news/headlines



Unlimited permission to copy and post or reprint without altering text or profiteering is hereby granted subject to proper credits and inclusion of this web address:

http://

archive.openheaven.com

. However, if an item not written by Ron McGatlin is marked Copyright, you should contact the original publisher for permission to reproduce.

Thank you for forwarding the OpenHeaven.com Digest to your mail list.



Edited by Ron McGatlin on 12/14/2012 at 8:11am