Posted: 09/12/2010 at 6:15am | IP Logged

---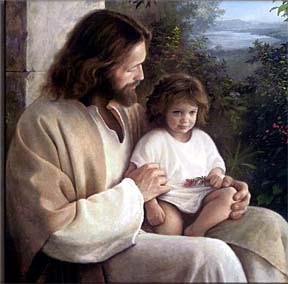 "LET ME BE THE FATHER THAT YOU NEVER HAD"
Sept. 12, 2010
28
"Come to me, all you who are weary and burdened,
and I will give you rest.
29
Take my yoke upon you and
learn from me, for I am gentle and humble in heart, and
you will find rest for your souls. Matt.: 28-29
"My people, why can't you just rest in me? Why must you
always be busy doing this and that? You don't need to
prove anything to me. Have you not known or understood
that I just want you to sit with me and to listen to me?
If you would just rest in me then you would know that I
accept you as you are. But you think that I AM the type
of father that doesn't accept you just as you are.
I tell you that many of these problems arise from your
relationships with our earthly fathers. Did they not
listen to you? Were you always scolded no matter what
you had done? Let me be the father that you never had.
Let me be the father that holds you in my arms. Then
you will grow tall and reach manhood. Otherwise, you
will always be trying to be accepted by others. Otherwise,
you will be seeking after recognition. "
Stephen Hanson